Jake Gyllenhaal Proves He's Just Like Us By Admitting His Love For Greggs
"That's what I eat when I'm in London. If it's sunny, I just find a green spot and sit." Don't we all Jake, don't we all.
You may think you know all there is to know about Jake Gyllenhaal – actor, heart-throb, all-round good guy. But what's his favourite food when he comes to England?
Greggs, OF COURSE.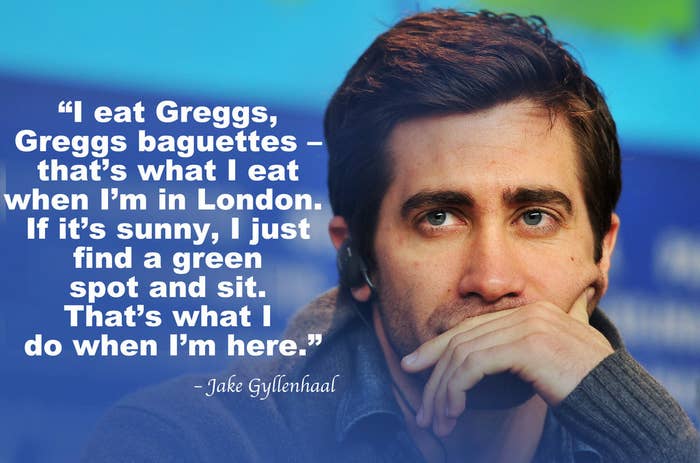 The actor made the unlikely confession to Magic FM this week when he was in London promoting his latest movie, Southpaw. And Greggs, of course, reacted accordingly.
A man after our own hearts. 😋 😋 😋 😋 😋 😋 😋