Victoria Beckham headed to The Ellen Degeneres Show this week for the first time in seven years. So Ellen decided to get her to play a game: Tats on Becks.
Victoria was asked to identify as many of husband David's tattoos as possible because she is lucky enough to see them ALL. Although it was harder than she thought.
Much to Ellen's surprise.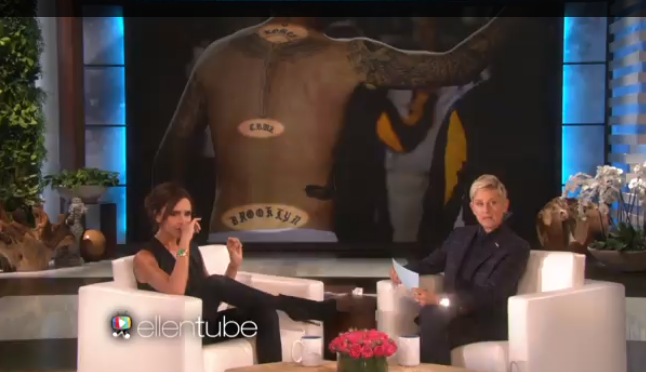 One out of three's not bad.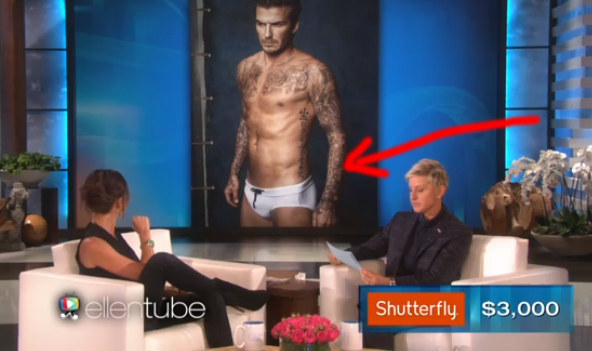 Watch the cute video in full here.