And a damn good role model for women everywhere.
And on Tuesday she showed this once again when she called out Glamour magazine for labelling her plus-size in a recent special "Chic at Any Size" edition.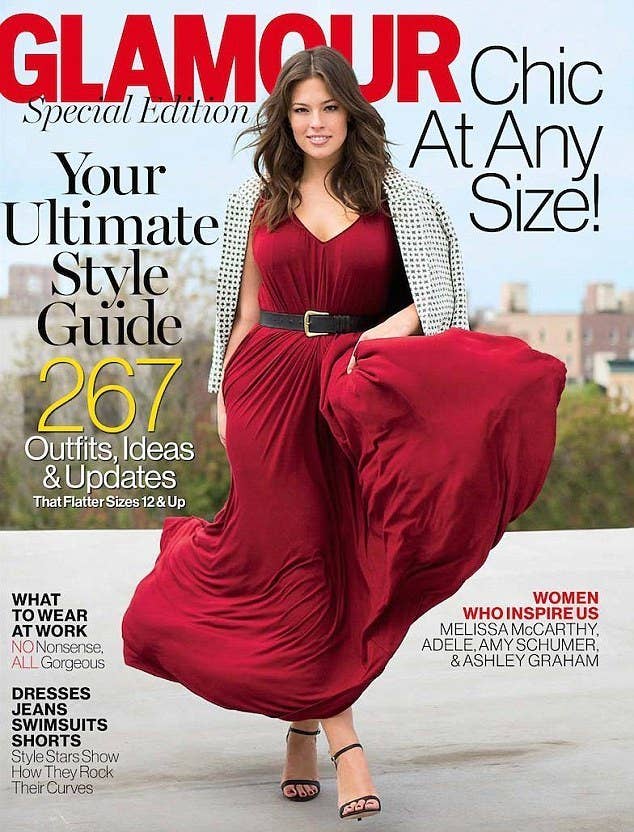 Amy said she doesn't want young girls to look at her and believe her body shape is plus-size when she's actually a US size 6 to 8.
Next to a picture of her name in the magazine, the actress wrote:
I think there's nothing wrong with being plus size. Beautiful healthy women. Plus size is considered size 16 in America. I go between a size 6 and an 8. @glamourmag put me in their plus size only issue without asking or letting me know and it doesn't feel right to me. Young girls seeing my body type thinking that is plus size? What are your thoughts? Mine are not cool glamour not glamourous.
She asked for her fans' thoughts on the matter, and it of course had an immediate reaction online. Particularly those arguing that labels shouldn't be put on bodies in the first place.
Glamour editor Cindi Leive responded in a series of tweets, saying Schumer was included because she often speaks about "body-positivity."