She's one of the most badass teenagers around thanks to her role as Arya Stark in Game Of Thrones and now Maisie Williams has got this to say to adults: "Don't degrade teenagers."
The 17-year-old actress is the latest star to grace the cover of Dazed magazine and in it she's just as awesomely outspoken as ever.
She feels that teenagers are often looked down on by older generations and told the magazine of her frustrations:
People think we're f*cking stupid and we don't know anything about anything. It's really degrading.

I get a lot of adults who are like, 'You don't know sh*t,' and it's like, 'You don't know sh*t. You have no idea what it's like to be 17 years old.
But one thing's for sure she's certainly not going to be overlooked or act like an "arrogant dickhead" along the way.
Because she knows other teenagers will be looking up to her.
Whether I like it or not, I've become influential to people. I don't wanna be liked just because I'm pretty. That's f*cking boring, and I'm not that.

Lots of young people in the industry try to play it cool, but it just makes them look like arrogant dickheads. I'd much rather be liked because people realize that I'm standing up for myself.
Take note.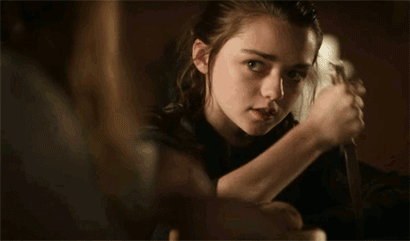 The latest issue of Dazed magazine is on sale Thursday 9 April.
Looks like there are no comments yet.
Be the first to comment!