Justin Bieber's fall season has been sort of difficult... Recently during a performance he stormed off the stage because fans were throwing water at him, and now he's scolding fans (during a performance) to "clap on beat."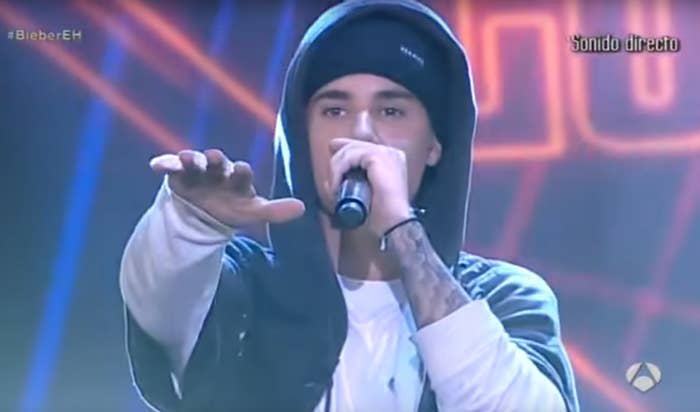 While in Spain, Justin was performing his hit "What Do You Mean." During the first chorus of the song, Justin noticed that the crowd was a little off beat.
"It's like this," Bieber said as he clapped on beat to help the audience.
After making the comment, Justin laughed nervously, the crowd cheered, and he continued on with the song.
Ouch — hopefully the fans weren't too offended!