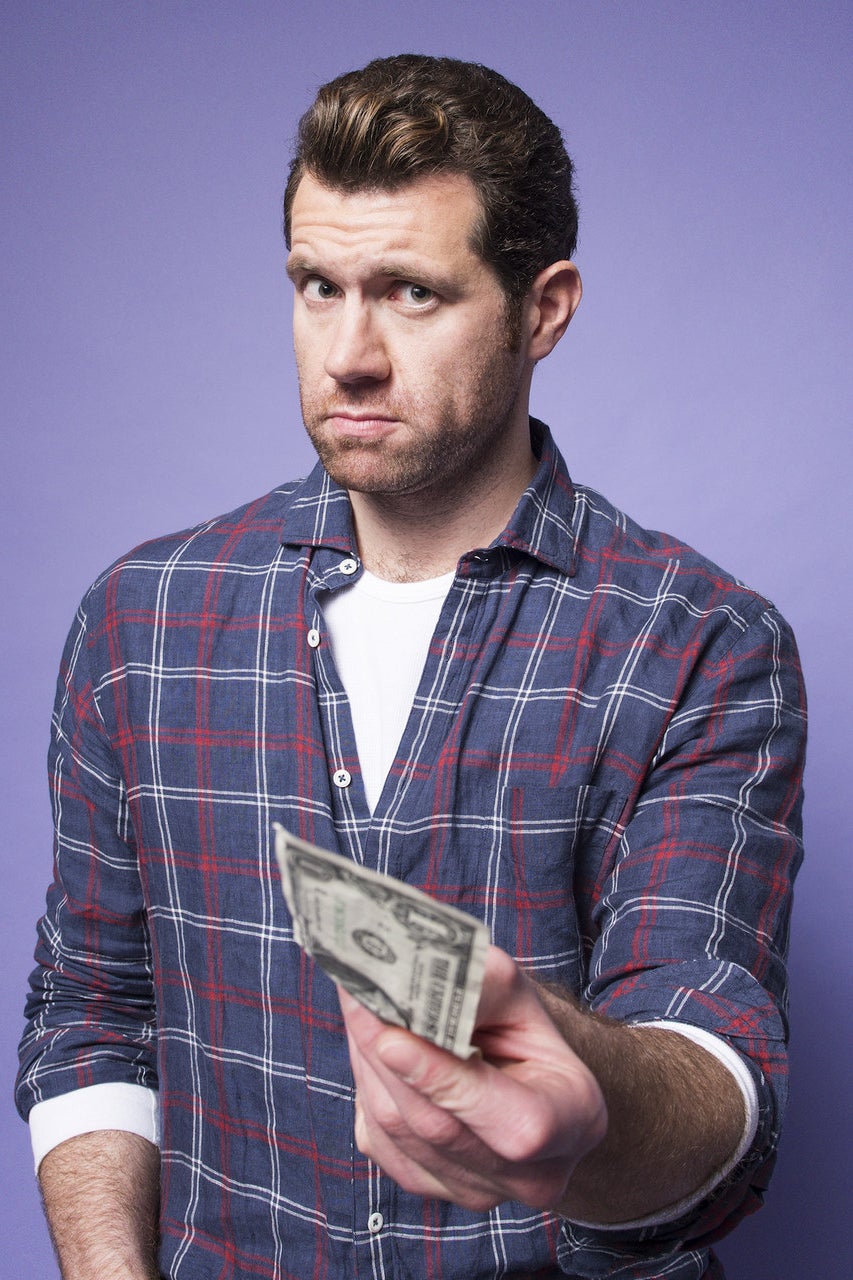 Billy Eichner is the hilarious host of Billy on the Street, a comedy game show that goes around New York City and tests contestants' knowledge of pop culture and features speed sketching and other ridiculous activities. The show returned for its fourth season on TruTV last week. BuzzFeed sat down with Eichner recently and put his pop culture knowledge to the test with a barrage of hot topics.
The movie The Martian with Matt Damon... I haven't seen it yet.
I don't care about Mars, I don't care about space. I heard, though, that Matt Damon said something controversial about actors not coming out of the closet or something. But I think he went on to apologize for it.
I wish I could go on Ellen and apologize for something that I said about gay people. That would be the highlight of my career.
Matt Damon says something about not coming out of the closet, he gets to go on Ellen and I can't get booked on Ellen?!
I'm gay. Ellen. Ellen… I'm gay.
NSYNC's 20th anniversary. Wow! It's been amazing to watch just the trajectory of J.C. Chasez the past 20 years. I always thought he was the good-looking one when I was younger.
Amber Rose's SlutWalk Rally in L.A.… That's as political as Los Angeles gets. I don't think there's anyone more empowering than Wiz Khalifa's former wife.
Trevor Noah. I don't know him. Um, very good-looking. He's funny. I don't really know him, but we do have a "lifeline" on Billy on the Street this year — if someone wants to skip a question they can whisper a Trevor Noah tweet to an elderly person.
Ugh. What is there left to say… That man has a mouth that looks like a swollen anus. It literally looks like one.
And Melania Trump I think would make a dynamic figure in the White House. Imagine going from Michelle Obama to Melania Trump.
Where is she? She hasn't been in Donald's campaign at all. I feel like she spends all day just, like, staring out the window. And then, like, putting on lingerie, taking it off, and then going to bed.
I bet she takes, a lotta naps. A. Lot. Of. Naps.
Kim Kardashian's having another baby. Fantastic. What is there left to say?
[But on another note] Kanye said today that he felt like he was discriminated against in fashion because he's not gay.
I don't know, I mean, I feel like I like Kanye — he's like really, really good at music. Music. But I think if he said at this point, "I'm a pigeon," I feel like yeah, right, OK, OK, you're a pigeon. I don't know...
Hillary Clinton… Complicated.
I like the Clintons. And not to be name-droppy, but this is BuzzFeed… I met Bill Clinton last night. I did the Colbert Show and he was the first guest and we spoke backstage and he told me (and I can't do a Bill Clinton voice because I'm not Darrell Hammond), but he told me, "Maybe one day I'll join you on the street and play one of your goofy games" in his Bill Clinton raspy Southern drawl voice, and I… I freaked out. It was pretty cool.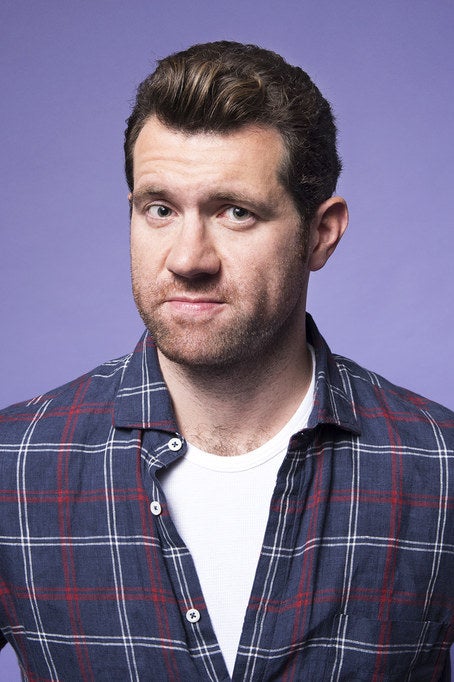 Catch Billy on the Street on TruTV, Thursdays at 10:30 p.m. ET/9:30 p.m. CT or online at trutv.com or funnyordie.com.