The end of this week's Keeping Up With The Kardashians episode, leaves us with Kim and North having a conversation where Kim asks if North is ready for another brother or sister.
They talk about it a little more and that's when it happens...
North goes in to kiss Kim, but she pauses for a moment and asks her if she's wearing makeup. Because perfectly applied makeup is PRECIOUS AND CAN'T BE TOUCHED.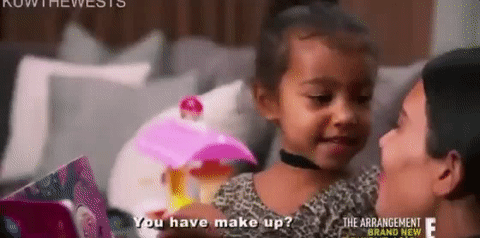 This is the loveable moment in full:
Twitter immediately stamped the moment as "daughter goals."
Because the moment was insanely cute.
People were IMPRESSED!
And once again, Princess North reigns supreme.