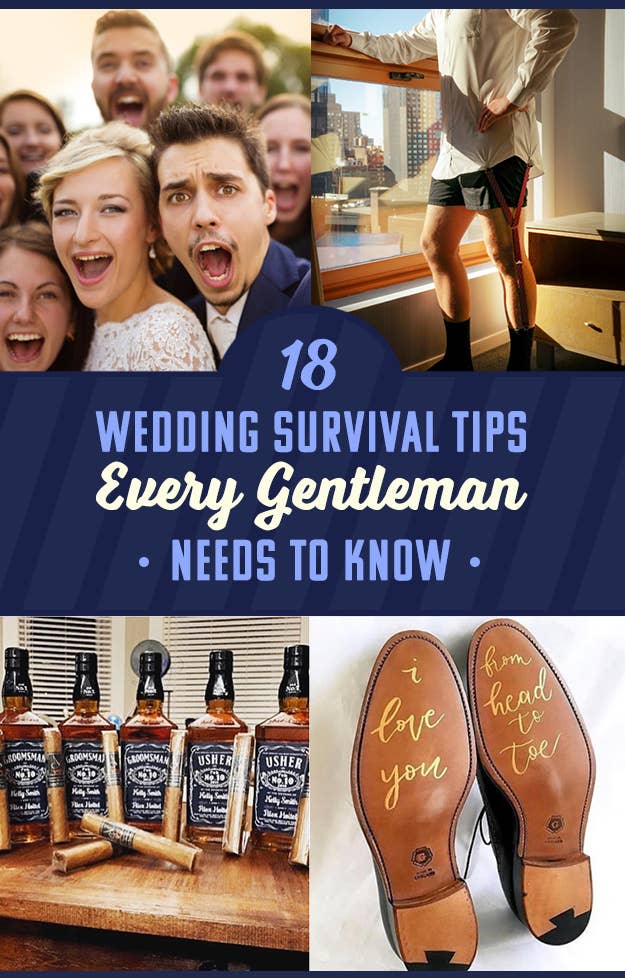 1.
Don't wear brand-new shoes the day of the wedding.
2.
At the same time, prevent your shoes from slipping all over the place.
3.
Don't lock your knees for too long.
4.
Know what the dress code is ahead of time.
5.
And with that said, also know exactly what black tie means.
6.
Know how to tie a bow tie.
7.
Bring a handkerchief.
8.
Get your suit tailored.
9.
Rent instead of buy if you're on a budget.
10.
Know which colors go well together.

12.
Know what to do when you don't know anyone besides your date.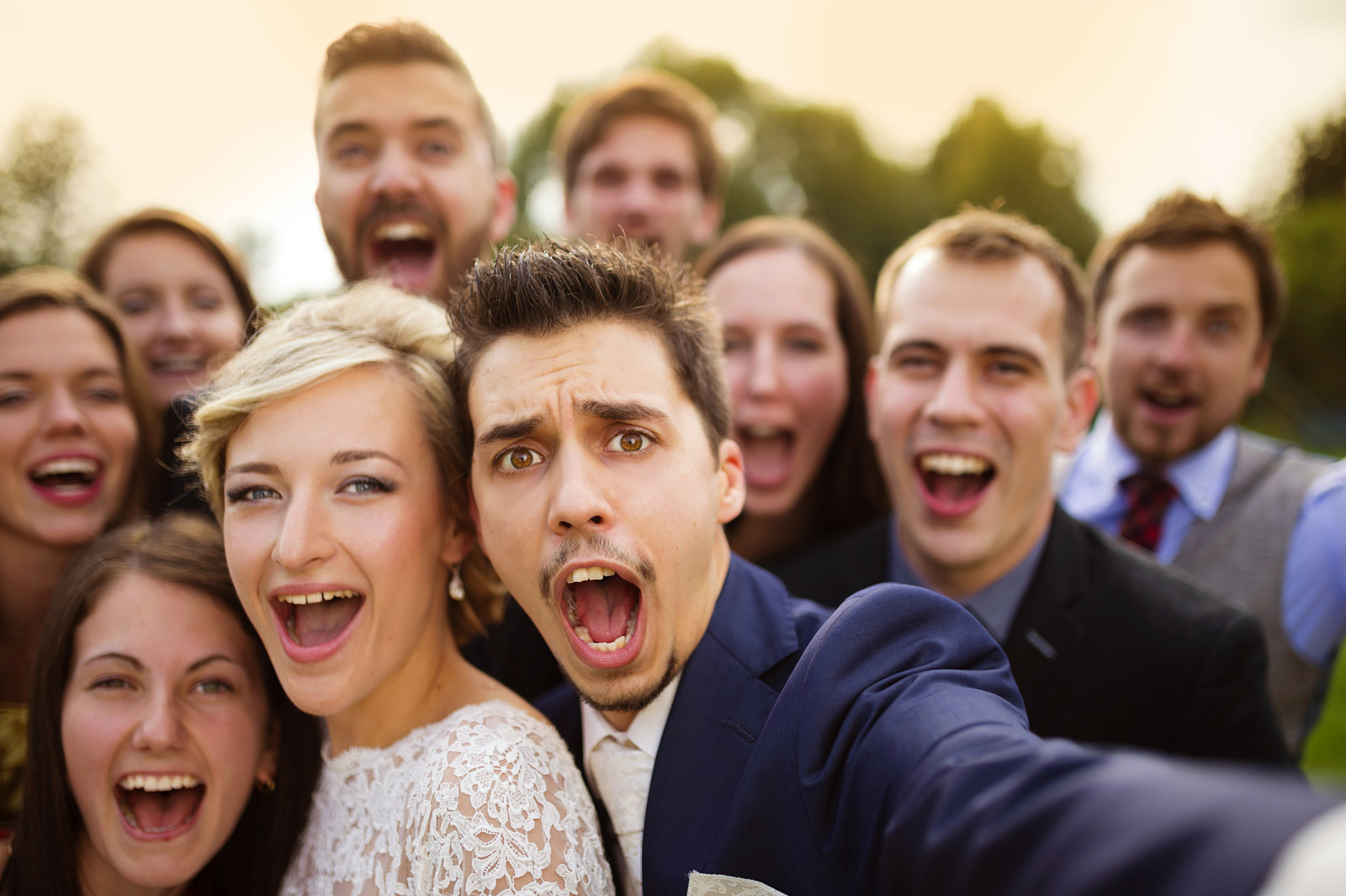 13.
Beware of the open bar.
14.
Remember people's names.
15.
Know how to give a proper toast.

16.
Keep yourself dry.
17.
Stick to the registry... But in lieu of the registry, consider gifting an activity or service instead of something random.
18.
And learn how to dance.