Ever wonder what those foods you see all over Instagram taste like? Kelsey and Annie have made it their mission to take food from the 'gram, and put it into their bellies. First up, they tried waffle pops, and here are their thoughts:
They went to Irvine, CA to check out Sweet Combforts and their waffle pops...aka a waffle on a stick:
The batter is all made from scratch, infused with pearl sugars (oooh sounds fancy) and then dropped into a one-of-a-kind custom waffle iron. After that, they dip it in different cookie butters, add toppings and a drizzle of your choice.
Kelsey opted for the Flintstones inspired, "Bam Bam:"
And Annie went for the more serious, "Churro Crunch:"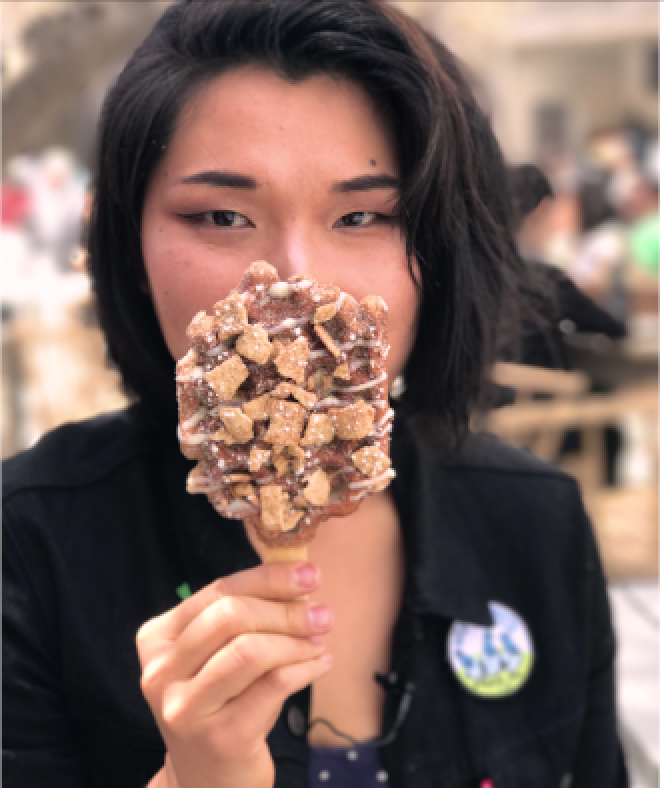 All in all, they both agreed it was delicious, because all the flavors complimented each other well -- and the waffles were still warm and gooey mmmm.
The flavors took them on an emotional journey to their past...
...and brought up worries for the future:
All in all, it exceeded their expectations and tasted like a warm hug. Awww.