Amateur astronomers have spotted an exploding star in a galaxy not far from Earth.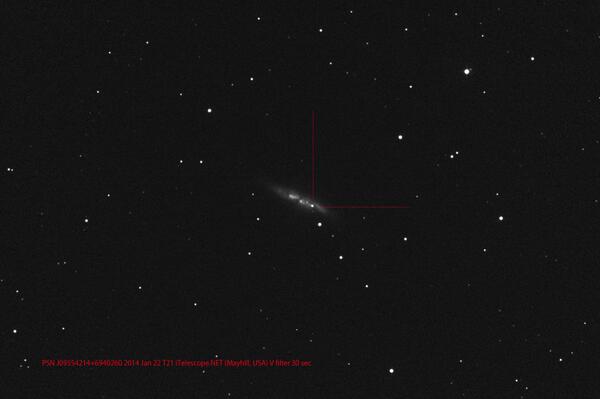 A possible supernova was reported by amateur astronomers from Russia on 22 January and confirmed by

multiple sources

later that day.
Here it is. It's the closest supernova of its kind in 30 years, so astronomers are getting pretty excited about it.
The star resides in M82, a starburst galaxy nearly 12 million light years from Earth. The supernova is in the constellation Ursa Major, also known as the Great Bear.
If you have decent binoculars, you should be able to see it now. Here's where to look. This timelapse of a similar exploding star in 2012 shows how quickly the new supernova will brighten.
Observing this [supernova] could help us better understand the more distant ones, and potentially shed light on the mystery of what's causing the expansion of the universe to speed up.
The earlier we can observe a supernova, the more clues we get. This really could be a game changer.
Which is good news for science, but bad news for astronomers who had plans this weekend.