16 Times Chrissy Teigen And John Legend Were The Best Couple On Twitter
Long live the king and queen.
Hey, y'all. This is Chrissy Teigen and John Legend — they're one of the best couples in Hollywood and the sole reason I haven't completely lost my faith in love.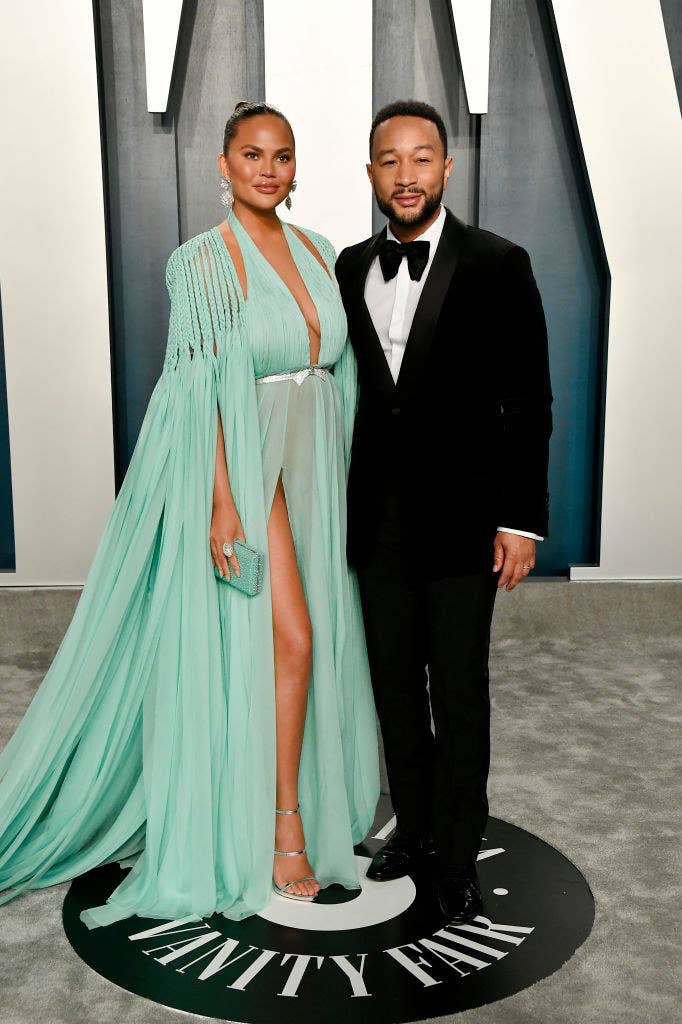 When they're not busy with their careers, two kids, and adorable pups, you can find them (lovingly) trolling each other on Twitter. Here are some of their best Twitter moments:
1.
When Chrissy compared John to the cartoon character Arthur and he was not amused:
2.
When John made sure Chrissy didn't start eating dinner without him:
3.
When John roasted Chrissy's Netflix habits:
4.
When Chrissy not-so-subtly told John to STOP STEALING HER CHARGERS:
5.
When Chrissy accused John of stealing her "I voted" sticker:
6.
When Chrissy shared John's legendary karaoke performance:
7.
When John told Chrissy she was "very good at this social media thing":
8.
When Chrissy didn't realize it was the finale of The Voice and took her frustrations to Twitter:
9.
When they had a Twitter fight because John didn't know Totino's made actual pizza:
10.
When Chrissy was the most supportive wife ever:
11.
When John was the best husband on Twitter:
12.
When Chrissy couldn't resist roasting John's Mariah Carey video:
13.
When Chrissy shared this helpful business strategy:
14.
When they didn't agree on the facts at hand:
15.
When Chrissy took a break from roasting John for a minute to say how much she appreciates him:
16.
And finally, when John set the husband bar VERY high: