A new generation of liars is coming to your screen. Pretty Little Liars: Original Sin premieres July 28 on HBO Max.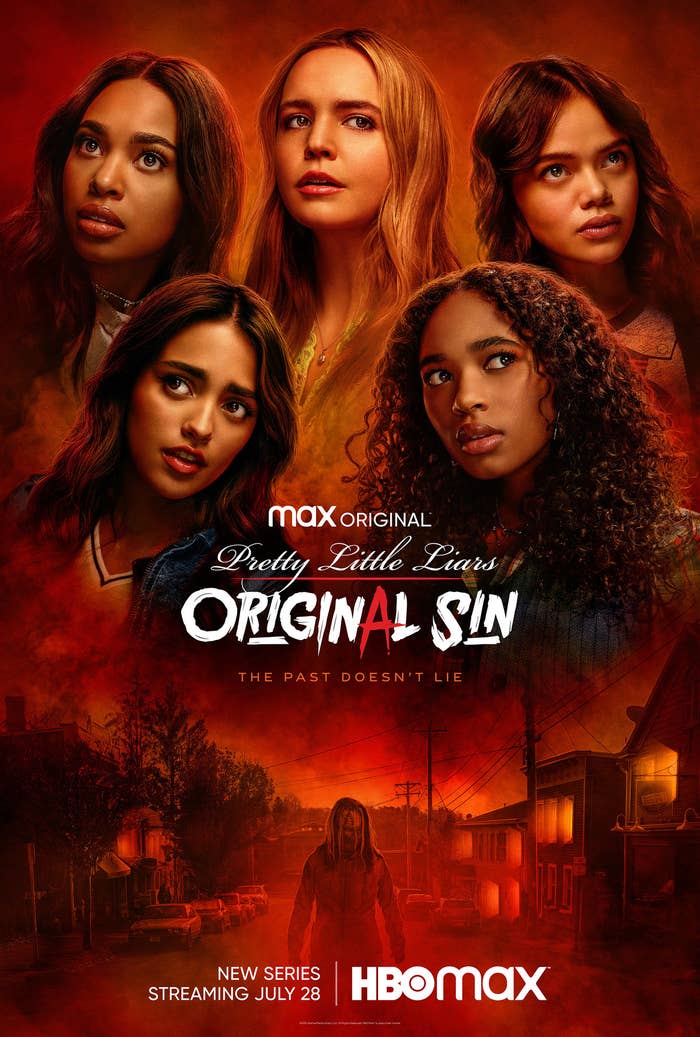 The official description reads: "[20] years ago, a series of tragic events almost ripped the blue-collar town of Millwood apart. Now, in present day, a disparate group of teen girls — a brand-new set of Little Liars — find themselves tormented by an unknown Assailant and made to pay for the secret sin committed by their parents two decades ago...as well as their own. In the dark, coming-of-age, horror-tinged drama Pretty Little Liars, we find ourselves miles away from Rosewood, but within the existing Pretty Little Liars universe — in a brand-new town, with a new generation of Little Liars."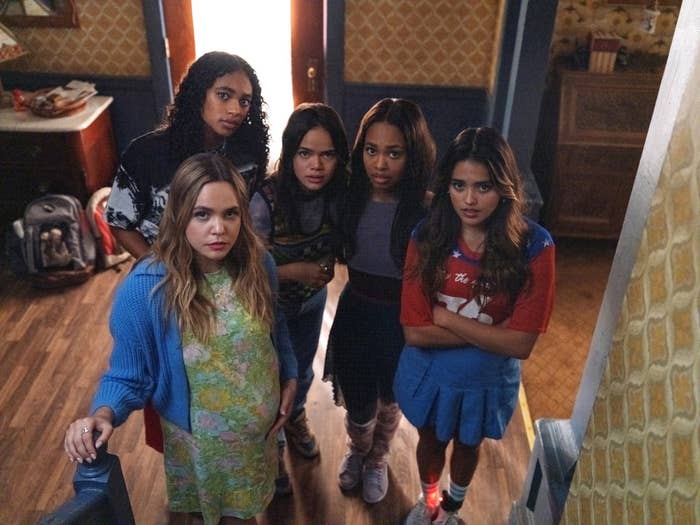 BuzzFeed recently had the opportunity to attend HBO Max's Q&A panel with Original Sin stars Bailee Madison, Malia Pyles, Maia Reficco, Chandler Kinney, and Zaria.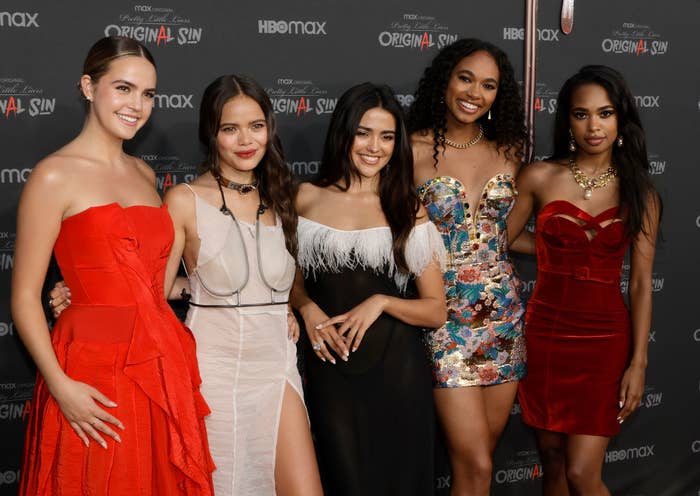 Unlike the liars, we can't keep a secret! So, here's everything we learned from the panel:
Note: We won't spill any details about the actual pilot yet, but there are some spoilers about the show in general ahead!!!

1.
Original Sin will be darker and more horror-centric than the OG series.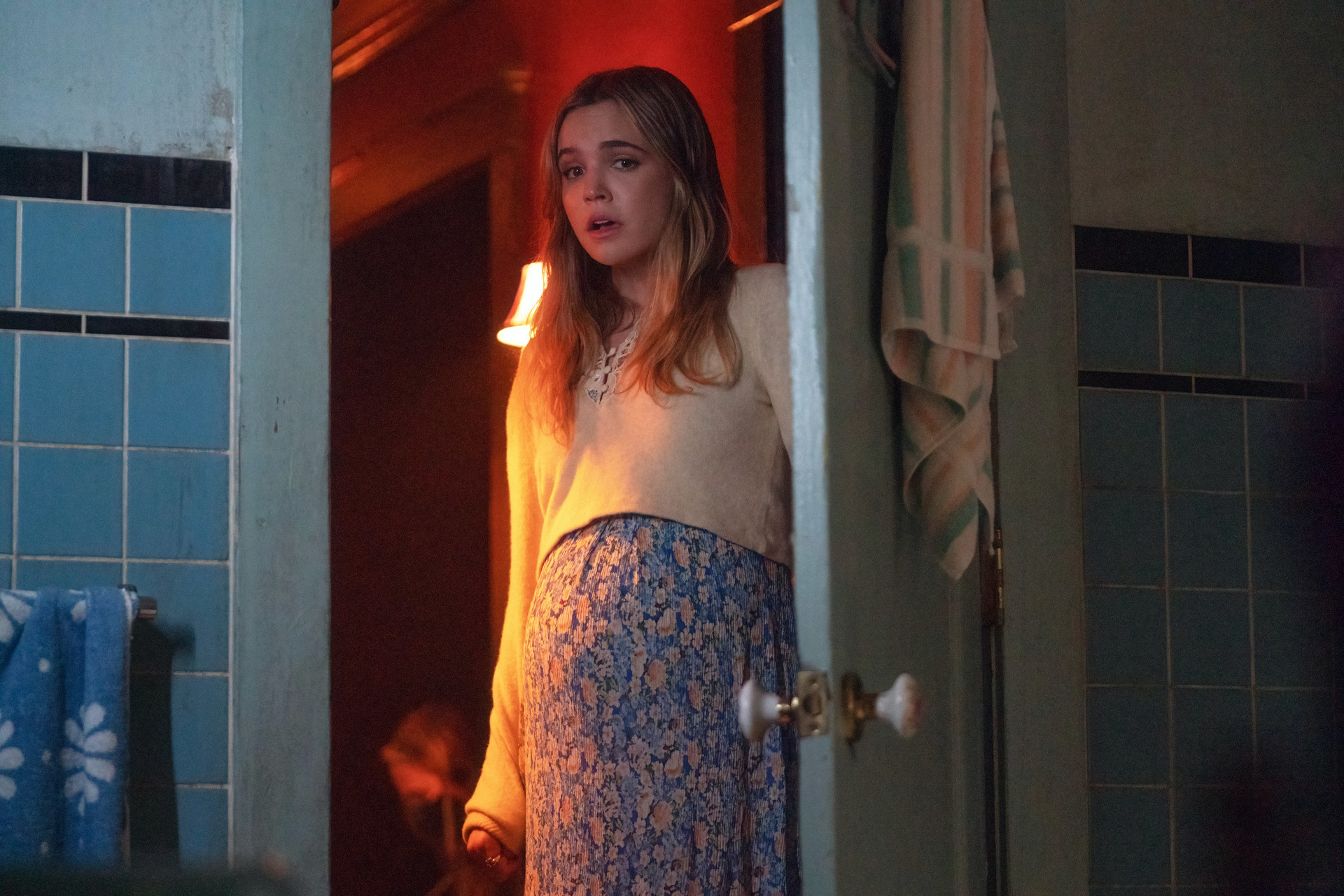 "I'm a big lover of horror and slasher, that entire genre," said Bailee Madison, who plays lead character Imogen. "I actually love creating it. I'm a scaredy-cat watching it, but I love making it. This show is just so exciting because I was hopeful that they were really going to dive into [horror]. I would be reading the scenes like, 'Oh, that's good.'"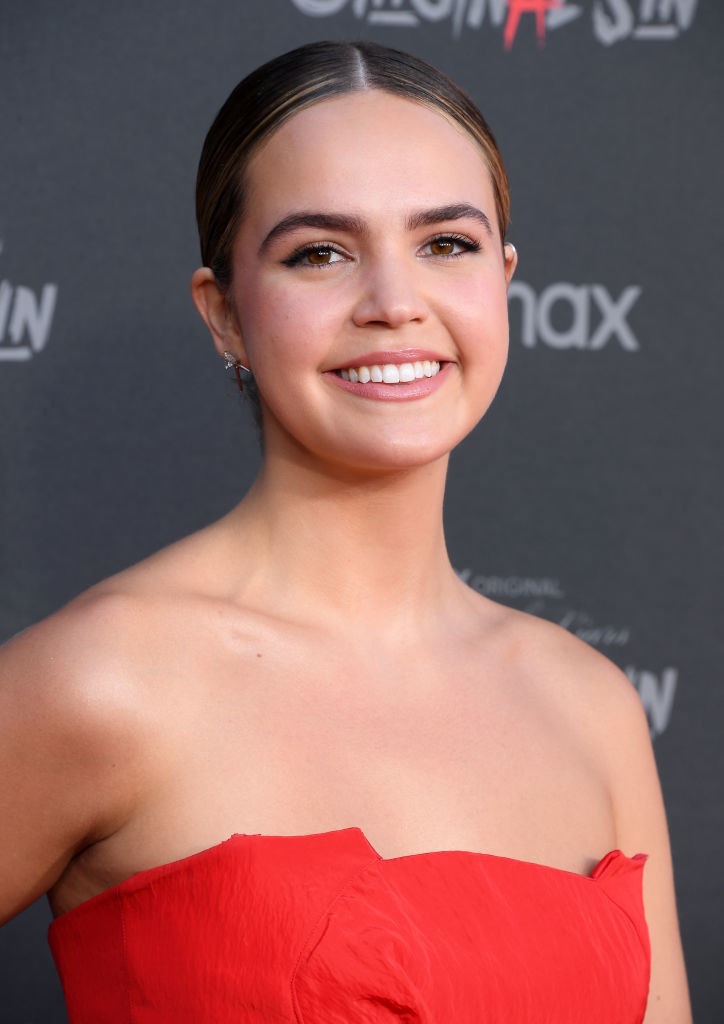 2.
Hale said that the series "dives deeper into the various tropes of the horror genre" and explores them from a "uniquely female perspective." Additionally, 9 out of the 10 episodes from this season were directed by women.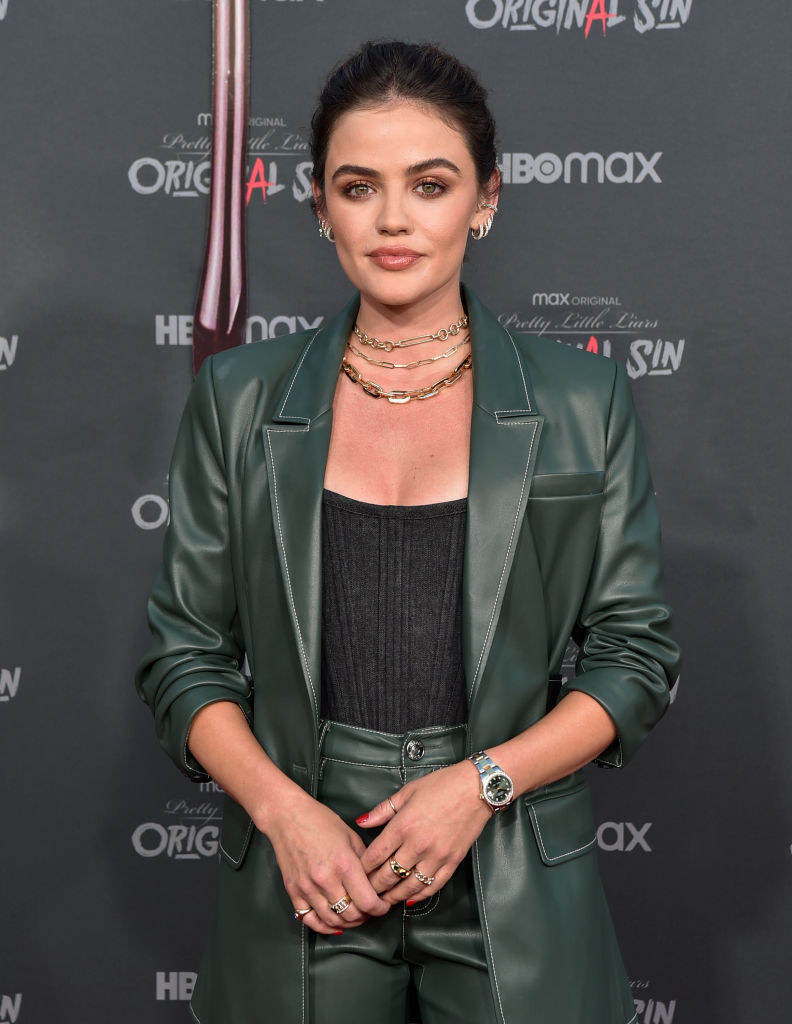 "I think it's really special to have that," said Chandler Kinney, who plays Tabby. "I don't think I've ever worked with so many women behind the scenes. ... To have that, especially with a show that looks so intimately at trauma...you know, specifically as women, to step into these spaces where you're dealing with mental health and you're dealing with tragedy, it's very personal. And so we felt very safe and really supported in going there."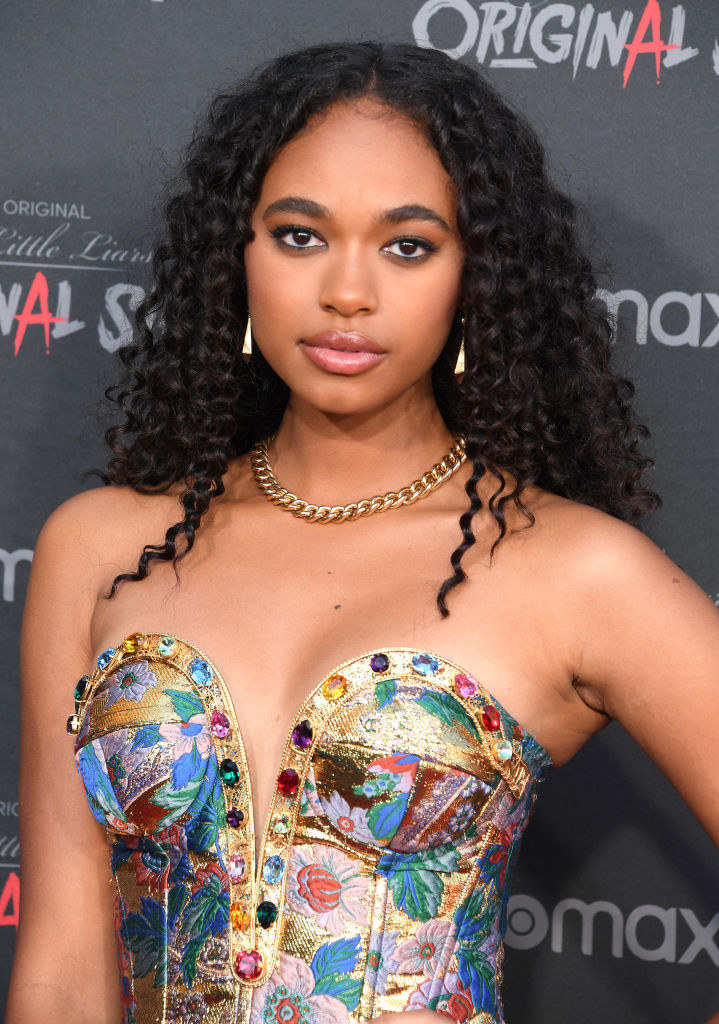 3.
Malia Pyles, who plays Minnie, aka "Mouse," was taking a nap when she got the call that she had landed the role.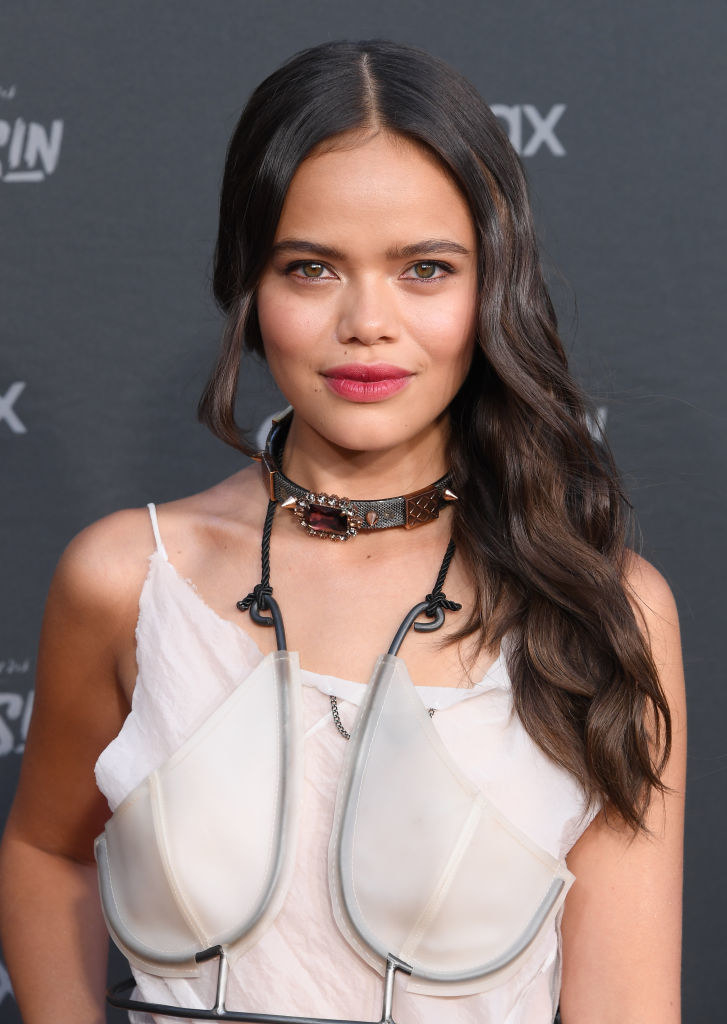 "I woke up to like 10 calls," Pyles said. "My manager started the call with, 'Unfortunately...' and then finished it with, 'You're going to New York! You're a Pretty Little Liar!' I was screaming, like...because I just woke up from a nap."
4.
Madison was in the middle of filming a movie when she received the call telling her she'd been cast in Original Sin. "I just started sobbing," she said. "I was doing a really dark movie at the time, and they were like, 'You're about to die,' and I was like, 'Yeah, but I'm alive inside! I'm a little liar, guys!'"
5.
Zaria, who plays Faran, revealed that her character will explore the challenges of what it's like to be a Black ballerina. She also gushed about working with Ben Cook, who plays Henry, her onscreen dance partner and love interest. "There's no one like Henry in the series for Faran," Zaria said. "She doesn't open up easily."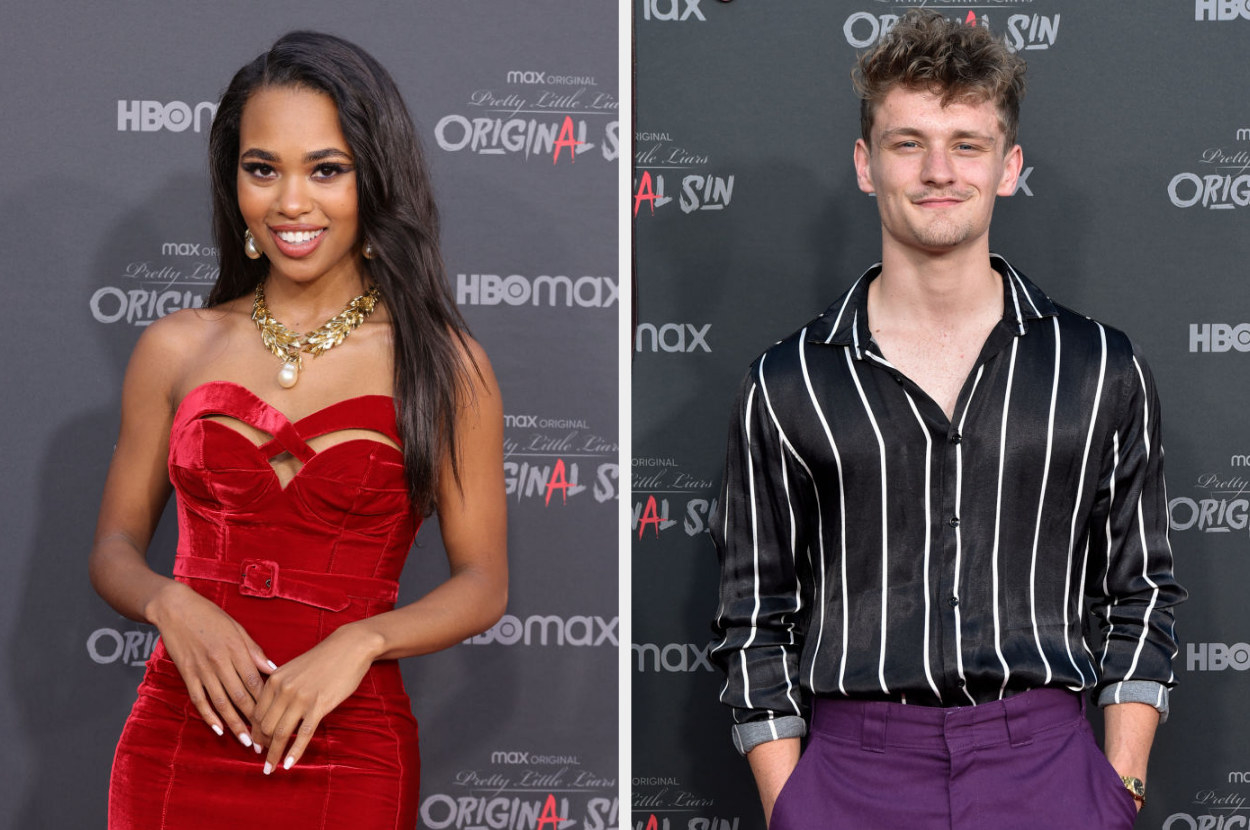 6.
All of the new liars are huge fans of the OG series. In fact, Maia Reficco, who plays Noa, revealed that the last time she was at the Warner Bros. lot was because she had asked to visit the Rosewood set for her birthday.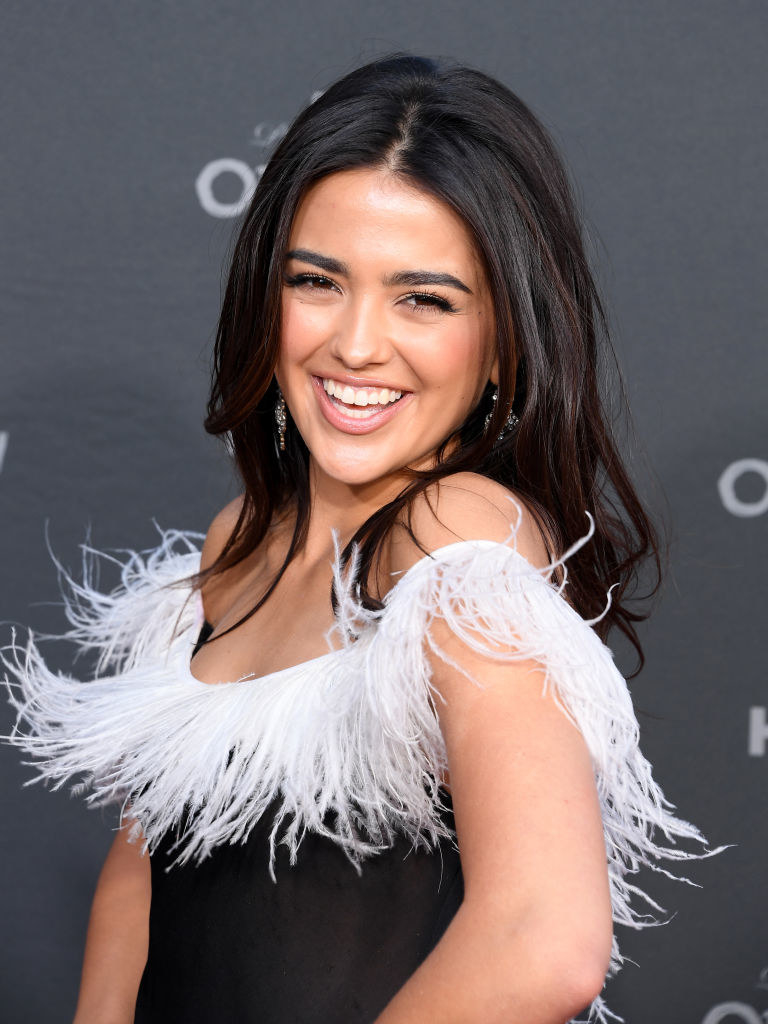 7.
Madison and Kinney already have a ship name for the friendship between their characters (Imogen and Tabby, respectively): "Tabogen."
"I remember Chandler and I were kind of like, 'So, what's our love story this season?' Give us something!" Madison said, laughing. "They kinda teased us and were like, 'You know, Tabby and Imogen, their friendship might be something really special.'"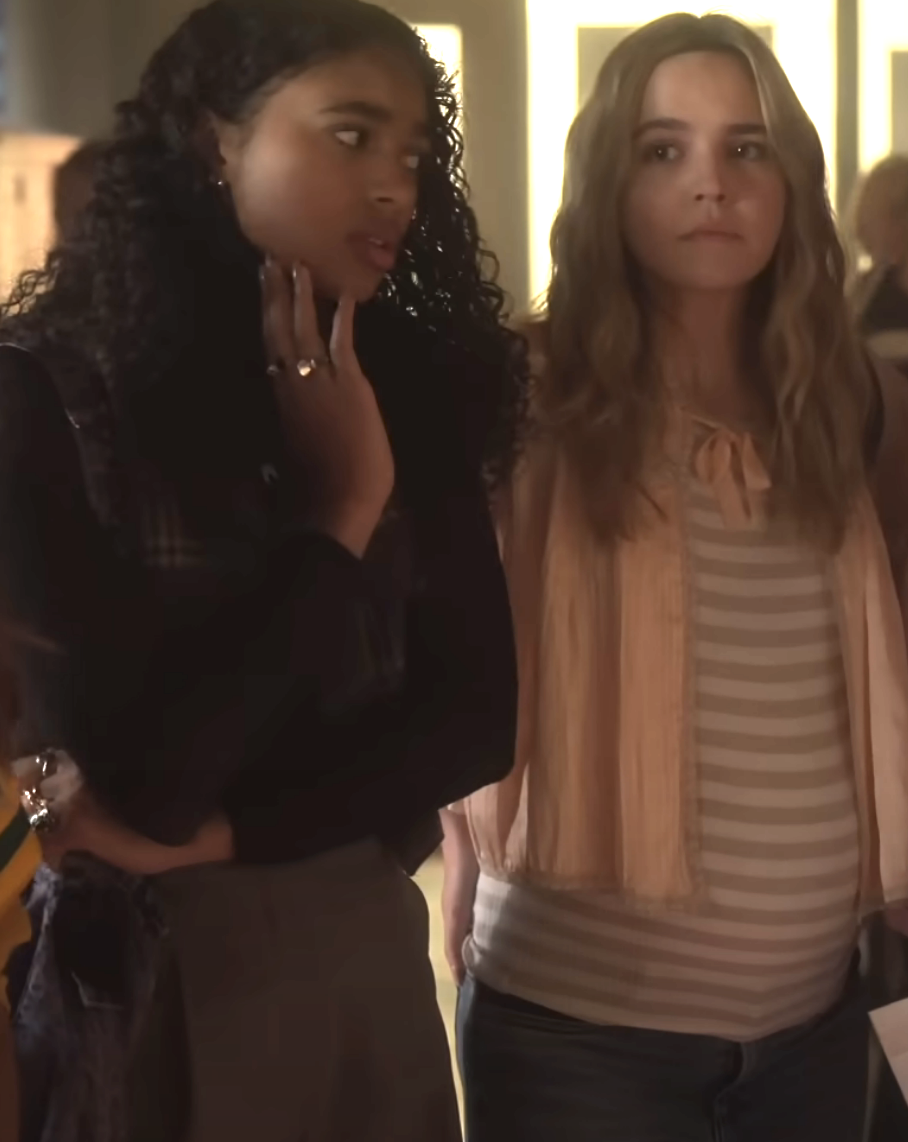 8.
The moms — and their own sins — will continue to play a big role in the new era of Pretty Little Liars. Elena Goode, who plays Noa's mom Marjorie, told BuzzFeed that she doesn't think her character is similar to any of the OG moms. "She's cut from her own cloth," Goode said.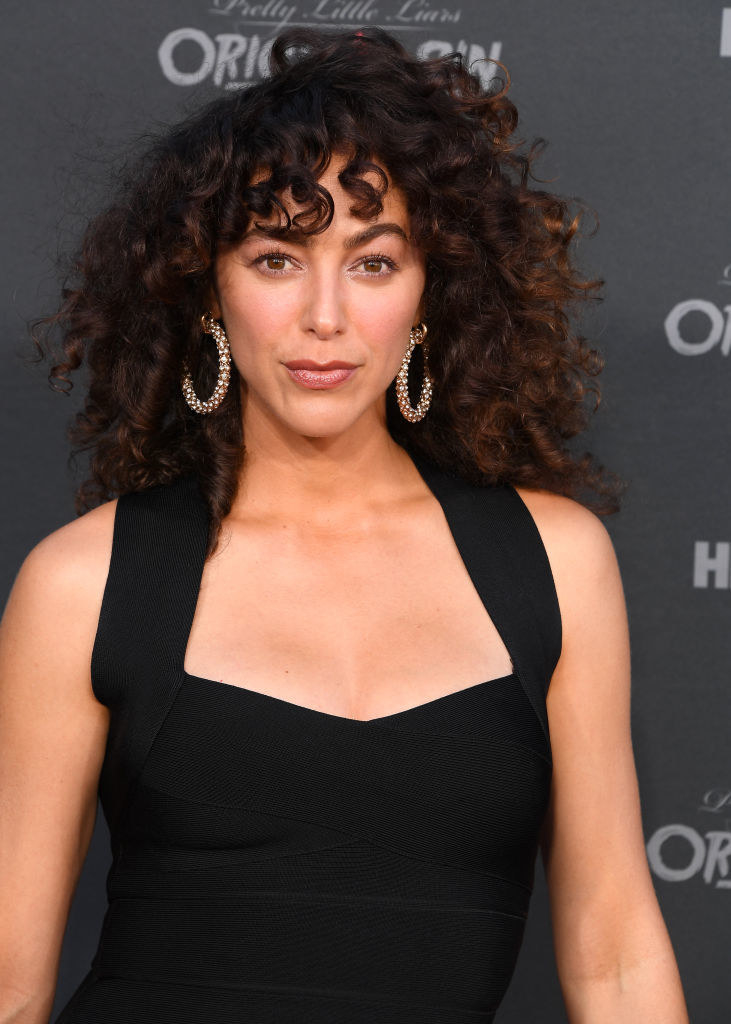 9.
Reficco revealed that Lucy Hale's PLL character, Aria, was the first girl she ever crushed on. "I had a girl crush on [Aria]; she was like the first girl I liked," Reficco told BuzzFeed. "I was like, 'Am I gay?' Then I took a BuzzFeed quiz and realized I was." MOOD.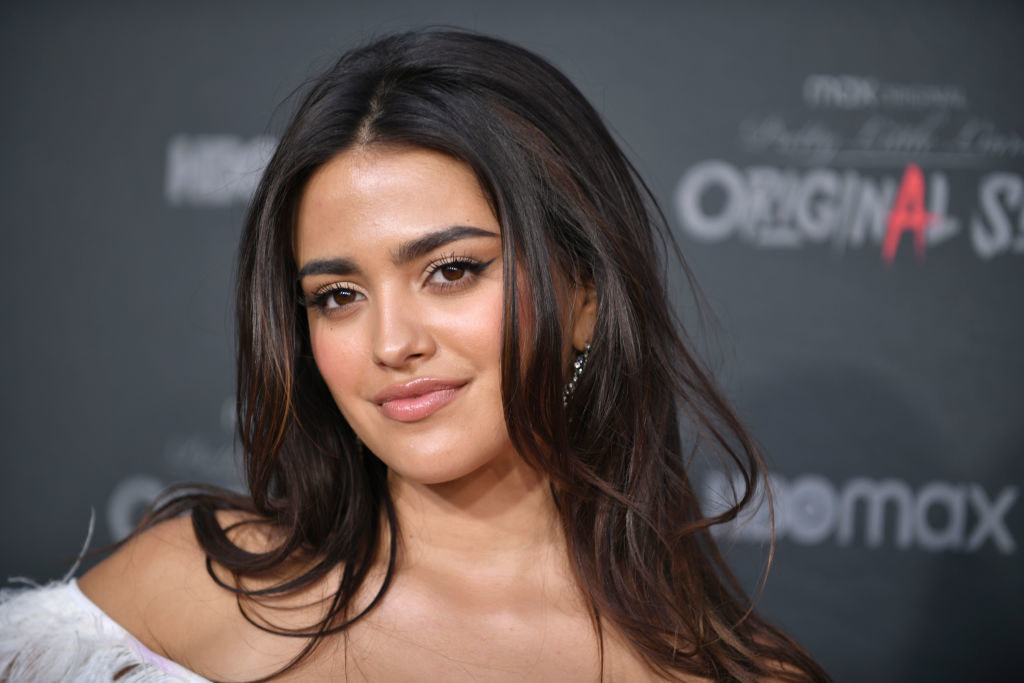 10.
Remember that cute bob Aria rocked on Pretty Little Liars for a while? Lucy Hale revealed that the new hairstyle was actually written in because she had cut her hair without telling anyone. "I chopped my hair in the middle of PLL," Hale said. "They were like, 'We have to write it into the show now.' I didn't tell them I was doing it."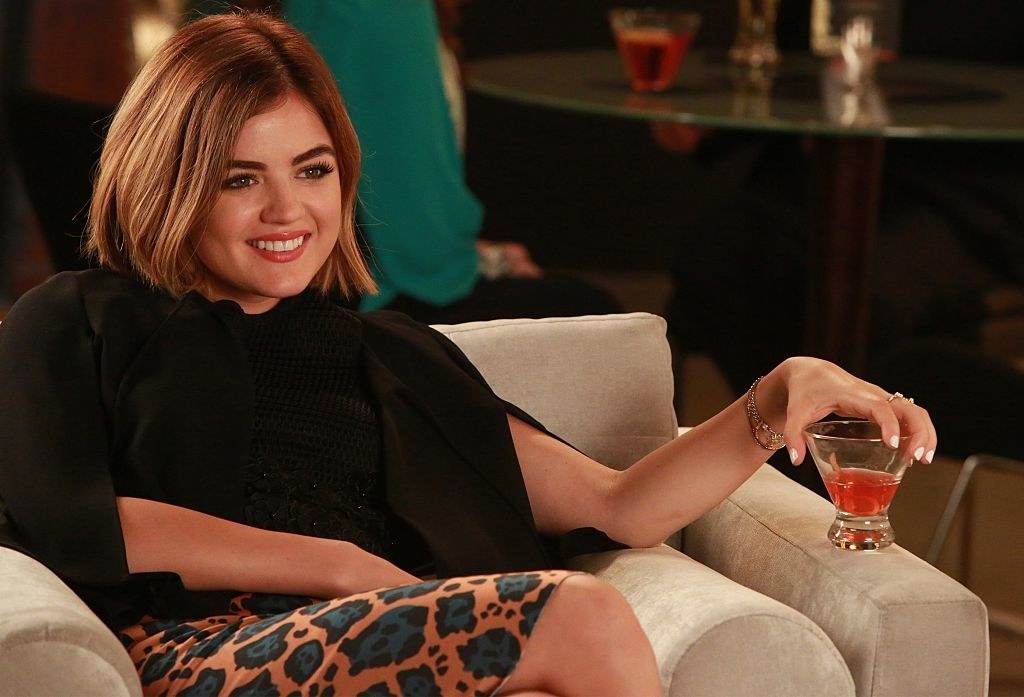 11.
And finally, Madison told Hale during the panel: "Here's the thing — we can't touch what you guys did. The [original] show is so special. It means so much to all of us as young women up here in different ways. ... But I think we were excited to dive into this world that they created, which is an entirely different universe of a thrill ride. [It's] darker and grittier. So, I think we were excited to bring ourselves to the table as best as we could."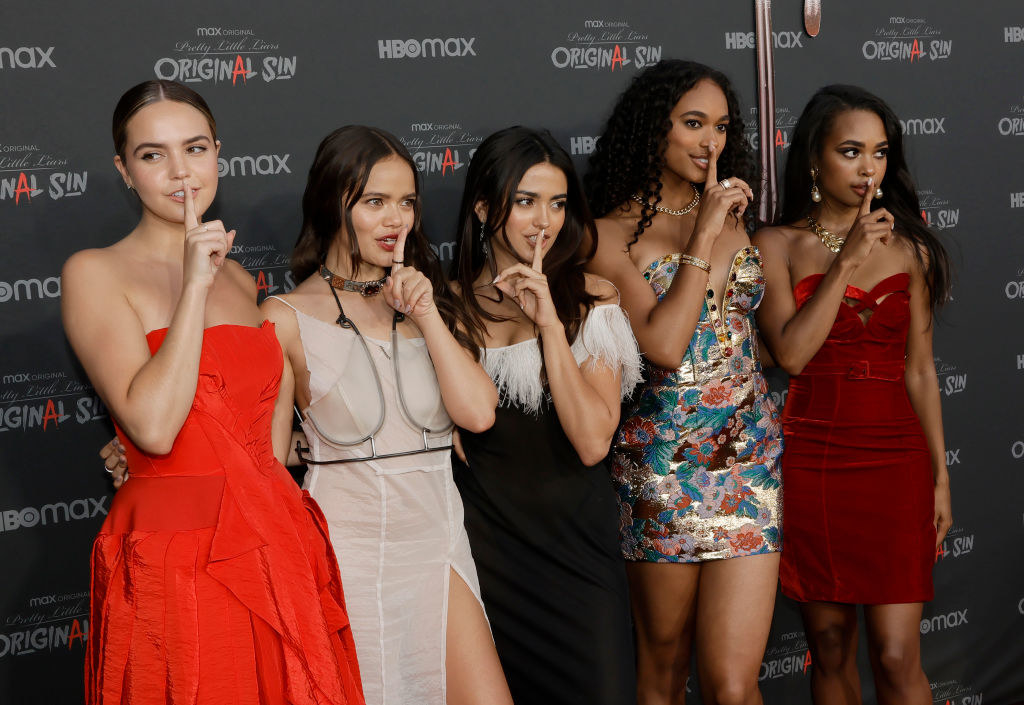 You can stream the first three episodes of Pretty Little Liars: Original Sin July 28 on HBO Max. In the meantime, watch the official trailer below and be sure to check back here for more updates!
Correction: An earlier version of this post misquoted Maia Reficco about her character. It has since been corrected.