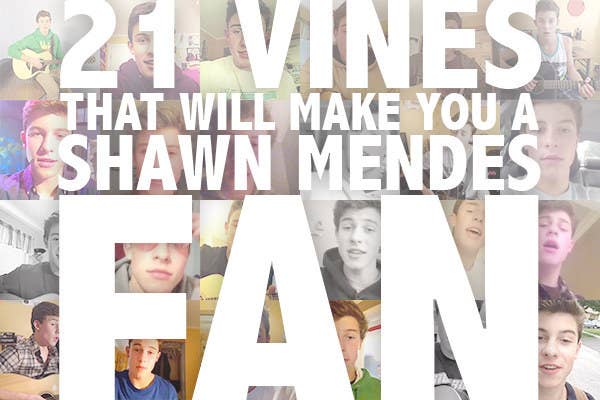 Meet Shawn Mendes, the sixteen-year-old singer-songwriter with three million followers on Vine. Earlier this summer he signed a recording contract with Island Records and released his first EP, which debuted at the top of the iTunes chart.
If you're not a fan already, you will be after listening to these six-second cover songs.
Now that you've listened to two minutes of Shawn singing other people's songs, be sure to check his single "Life of the Party."