The Whitney Houston Biopic Is Surprisingly Sympathetic To Ex Bobby Brown
Lifetime's Whitney could upset Houston's diehard fans with its unsparing portrait of their relationship.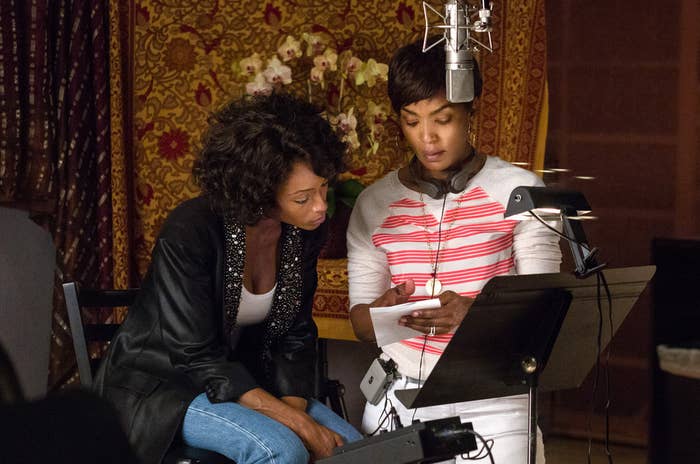 For a long time, among Whitney Houston's fans and sympathizers, the accepted narrative of her relationship with R&B singer Bobby Brown was that Brown was the miscreant who led a formerly angelic singer down a dark, drug-fueled path.
Eventually, a different version of their relationship that's more sympathetic to Brown emerged — which is the interpretation in actor and first-time director Angela Bassett's Lifetime movie Whitney, which premieres Jan. 17. Viewers will see Houston abusing drugs before Brown even comes into the picture; in this retelling of their relationship, Houston is the one who leads Brown into harder drugs.
But for Bassett, this portrayal of their relationship simply serves to more accurately set up the beginning of the central, complicated narrative of Houston's life — and the one she and producers chose to focus on in this biopic, which stars former reality TV show model YaYa DaCosta as Houston.
"When I came aboard, the story was a five-year period through the wonder years of their careers, where they both were very successful, and popular, magnetic, charismatic, entertaining. It's all beautiful — that first blush of love," Bassett said in an interview with BuzzFeed News, speaking of the beginning of Houston and Brown's courtship in the late '80s.
That's perhaps an optimistic view of a tumultuous on-again, off-again relationship that was fueled by drug abuse, 911 calls, uncomfortable TV interviews, and tabloid covers. By the '90s, Houston and Brown were the frequent butt of jokes on Saturday Night Live and MadTV, and the 2005 Bravo reality series Being Bobby Brown showed a couple whose relationship was on its last legs.
But Bassett said she wasn't particularly interested in what came later. "You get an indication of what is to come," she said of her film. "We all know how the story ends. We didn't need to visit that here."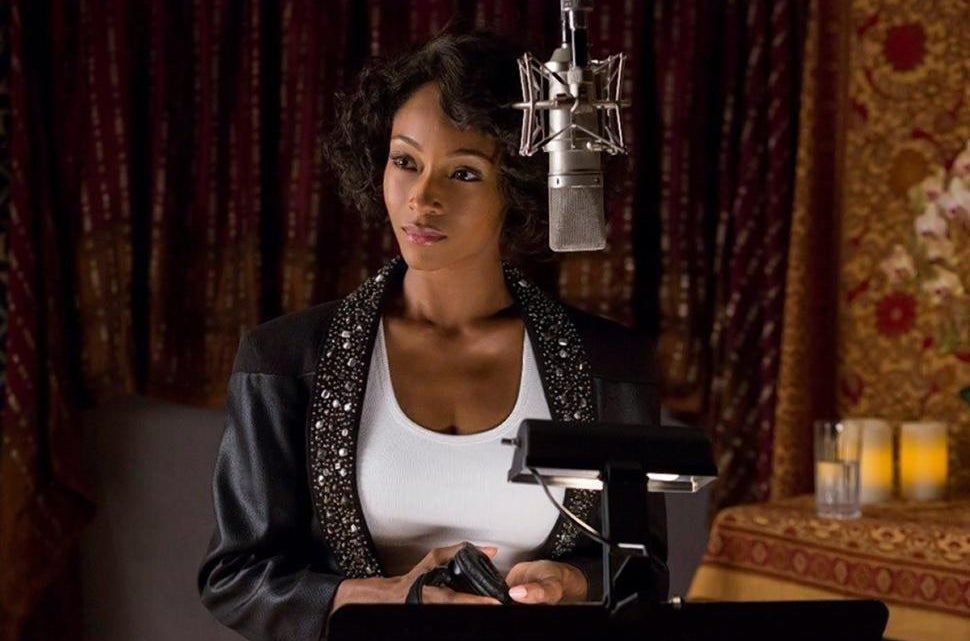 In her early career Houston delivered powerful stadium-size, inspirational tracks, dressed tastefully, and was seemingly free of fatal flaws, given her church-girl roots. She draped her gospel-inflected vocals over of-the-moment pop instrumentals; her sauciest track had her pining for a married man. She counted music royalty in her inner circle: Her cousin was Dionne Warwick, her godmother was famed background singer Darlene Love, and Aretha Franklin became a play auntie by the time Houston was 8 years old.
Only later in her career did Houston's demons begin to expose themselves in public; Bassett remembers being shocked to discover in the 1990s that the singer smoked, a habit that she thought was a no-no for a performer of Houston's talent. But the network gave Bassett the space to flesh out the wholeness of Houston.
"The only mandates I got from Lifetime is that there are no boundaries and to take risks," Bassett said. "I thought about what I wanted to see, what interests me. I just couldn't settle. Not for Whitney's sake. I can't."
Indeed, if Houston's family had its way, the film wouldn't have been made at all. "Please, please let her rest," her mother Cissy Houston pleaded in a press release last summer when the biopic was announced. Likely adding fuel to that fire is that immediately following the movie, the network will air a one-hour special Bobby Brown: Remembering Whitney, which Lifetime is calling a no-holds barred interview between the singer's ex-husband and TV journalist Shaun Robinson.
It's no surprise that, despite the more sympathetic portrayal of Brown, Bassett — who worked with Houston on 1995's Waiting to Exhale, where the two portrayed best girlfriends Savannah and Bernadine — was still extremely protective over Houston's story, and was careful about who she hired to work on the film with her.
"I looked for people who had the right credits, but who also had Whitney in their heart," she said. "They needed to at least love her like I do. And they needed to bring that appreciation for this woman."
"Angela brought a genuine love for Whitney, and was fiercely loyal," said DaCosta, who had roles in Tron and The Butler. According to DaCosta, Bassett emphasized that "yes, we have the obligation to tell these different aspects of the story, but at the end of the day, remember the love."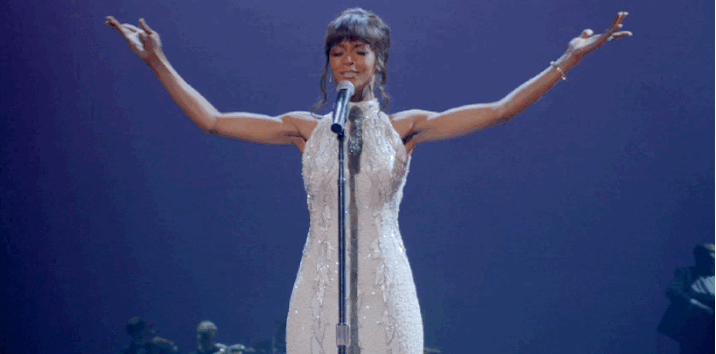 When Houston died at age 48 in the bathroom of her Beverly Hilton hotel room in February 2012, she and Brown had been divorced for five years. It was just months before the release of her last film Sparkle, which was her own passion project. At the time, Houston told reporters it felt like the remake of Sparkle was spiritually sanctioned.
Bassett feels the same way about this film — and is confident that she would have Houston's blessing for the story she is telling.
"She was there with me in spirit; I felt it the entire time from the beginning," Bassett said. "I would go to work, turn the radio on, her music would come on, and it was, like, OK. I don't need no more confirmation. We going to do this, and it's going to be all right. She's blessing us."