UPDATE — March 26, 1:18 PM
After a few snippet and Soundcloud leaks, "Bitch Better Have My Money" is now available in full on iTunes! It's a glorious, glasses-in-the-air swag anthem and you should listen to it now.
rihannaNOW.com is the singer's official website which was recently redesigned and currently experiencing some outages, likely related to this Insta-announcement.
#R8 is the Navy's working title for Rihanna's eighth album.
#BBHM is a reference to the braille on the cover which apparently reads "Bitch Better Have My Money."
#March26 is tomorrow and maybe a release date?
While an album would be more exciting, the file name of the album cover uploaded to her website suggests "Bitch Better Have My Money" will be a single.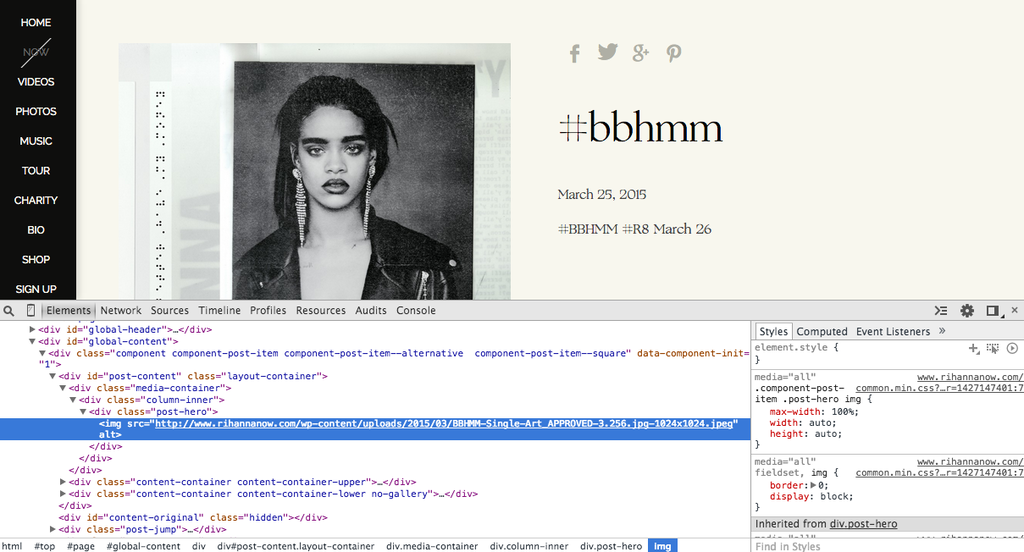 Representatives for Rihanna have not responded to BuzzFeed Music's request for comment.
Bitch better take my iTunes gift card.