Troye Sivan recently took a break from writing and recording his debut album to Snapchat a series of pop remixes he's been making in his spare time.
It all began with this "accidental" update of Kesha's "Tik Tok."
Good-bye cheesy synths, hello glittery alt-pop production!
Then Miley Cyrus got involved...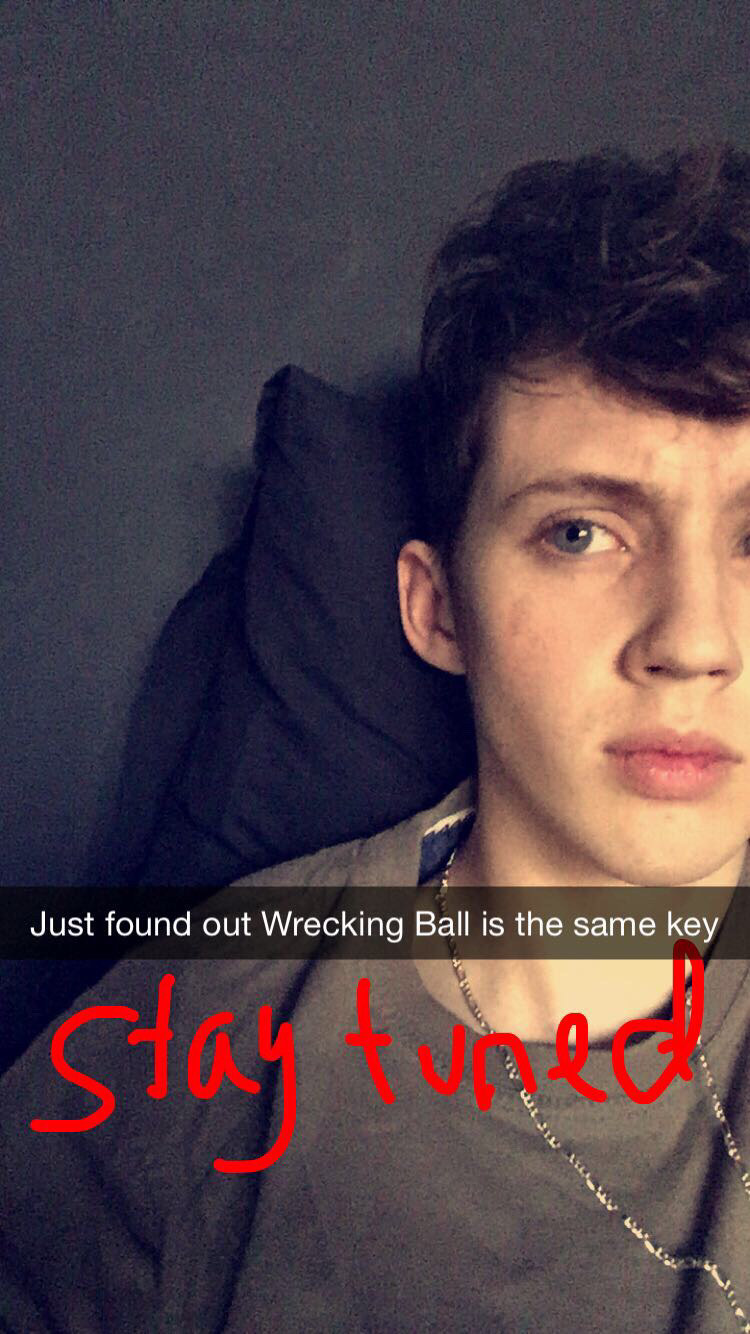 And things got really crazy.
Troye teased a Katy Perry verse but if "Part Of My Wrecking Ball (Tik Tok)" mashup exists, the world didn't get to hear it.
Excited by his creation, the social media star put together a YouTube video "THIS IS THE BEST DAY OF MY LIFE!!!!" to celebrate. It ends with a short clip of an updated mashup: "Wrecking Ball That I Used To Know (Tik Tok)."
Troye has also been using Snapchat to share original music, including his first ever beat.
And a live snippet of an upcoming song!
Still no word on when the singer will release a proper single but maybe he should create a SoundCloud for these ~experiments~ to hold us over?