 15. Tori Kelly's good-girl sass is front and center on the '90s-esque "Unbreakable Smile."
16. Long Beach native Vince Staples' sparse, ominous "Señorita."
17. Sage the Gemini's sultry, pulsating "Good Thing (ft. Nick Jonas)."
18. Tink pays homage to R&B goddess Aaliyah on "Million."
19. London-based rapper Tinie Tempah's joyful Jess Glynne collab, "Not Letting Go."
20. Albert Hammond Jr.'s breezy, guitar-driven "Born Slippy."
21. British electro outfit's Hot Chip sneaker-inspired meditation on the passage of time, "Huarache Lights."
22. Luke Bryan makes a bid for pop radio with his latest tailgate anthem, "Kick the Dust Up."
23. Paul Thomas Zito's spacey, NASA-sampling "Cosmonaut (ft. Phil Jacoby)."
24. Rita Ora's "Poison" is a deceptively sweet track about the appeals of toxic relationships.
25. U.K. producer Hudson Mohawke's relentlessly bright party-starter, "Scud Books."
26. Country star Jake Owen's quirky, Sugar Ray–inspired "Real Life."
27. "Cerulean," a slow, seductive bit of alt-R&B from U.K. producer Maths Time Joy.
28. The rollicking, stream-of-consciousness ramblings of Courtney Barnett's "Dead Fox."
29. EDM wunderkind Zedd teams up with YouTuber turned pop star Troye Sivan on this ambitious, seven-minute epic "Papercut."
30. Alex Winston's charging pop anthem "Careless."
31. Jamie xx's "I Know There's Gonna Be (Good Times) [ft. Young Thug and Popcaan]" sounds like its inspiration: a summer drive over the Williamsburg bridge soundtracked by New York hip-hop station Hot 97.
32. Swedish pop rapper Elliphant's glossy, genre-defying single "Love Me Badder."
33. Kopecky's dance floor-ready "Talk to Me."
34. Singer Grace combines classic, Adele-style vocals with Rihanna's bad-girl swagger on the swooning "Feel Your Love."
35. Hitmaker Ester Dean finally has a smash of her own with the irresistibly catchy "Crazy Youngsters."
36. "All I Need," a soaring devotional from über-producer The-Dream.
37. Icona Pop's shout-sing over a trumpet sample on the feverish "Emergency."
38. Twenty-three-year-old Hunter Hayes gets nostalgic for the recent past on the summery "21."
39. Rationale's lush, unpredictable "Re.Up."
40. Disclosure's soulful, house-inspired "Holding On (ft. Gregory Porter)."
41. Romantic uncertainty has never sounded more appealing than on Flor's "Unsaid."
42. The dreamy, lo-fi "I Can't Explain" from West Palm Beach–based rockers Surfer Blood.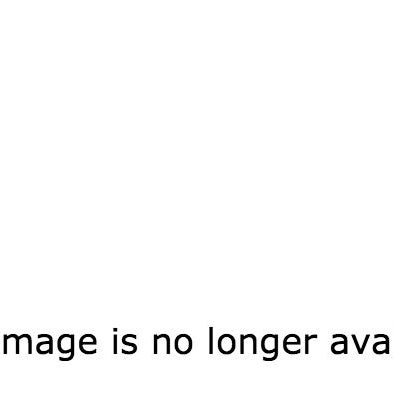 43. Rudimental's subdued drum-and-bass single "Never Let You Go."
44. Waterbed's warped, bubblegum-y "Do2Me."
45. Montreal-based quartet No Joy's genuinely sad shoe-gazer "Moon in My Mouth."
46. Fight Like Apes' arch take on the everyday, "Pop Itch."
47. Moresounds' skittering "Dead and Bury (ft. Fracture)."
48. The distorted funk rock of Unknown Mortal Orchestra's "Ur Life One Night."
49. "Darker," a mournful ballad from the electric, genre-defying Shamir.
50. Destroyer's bombastic, saxophone-heavy "Dream Lover."
51. Multihyphenate Lane Moore falls head over heels on It Was Romance's boisterous "Philadelphia."
52. Norwegian singer-songwriter Jenny Hval's fragile, incisive "That Battle Is Over."
53. New Jersey punk rockers Titus Andronicus' howling comeback single, "Dimed Out."
54. The Mynabirds' melancholy synthpop stunner, "Semantics."
55. Danish singer-songwriter Kwamie Liv's fiery, slow-burning "Higher."
56. Indie rockers PHASES' infectiously upbeat "I'm in Love With My Life."