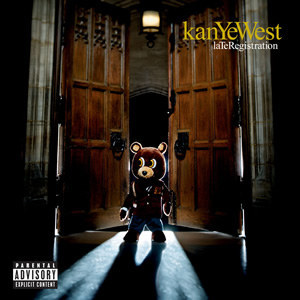 Late Registration is a masterpiece. Every song on the album could have easily been a hit single. All the people featured on the album were great choices. Even the songs that were sampled on the album were brilliant. The lowest rating the album received, a 7/10, was from Jon Caramanica at Spin, which says a lot.
If you've never listened to Late Registration yet--which would be a crying shame--you should absolutely listen to that album right now. And if you're like me and you've listened to this entire album a billion times from start to finish without skipping a single song, then listening to it one more time on its tenth birthday won't hurt one bit.
Also, I'm hoping that Kanye does us a solid and releases a tenth anniversary edition of the album. (And maybe he can call it Ten Years After Registering Late or something--and hopefully a lot more creative.)
This post was created by a member of BuzzFeed Community, where anyone can post awesome lists and creations.
Learn more
or
post your buzz!