Here's the newly discovered critter: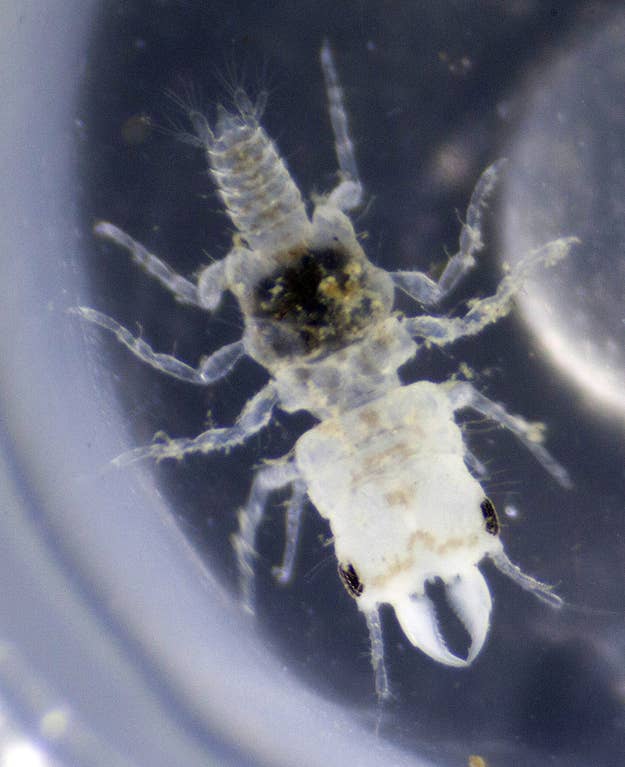 I named this species, which is truly a natural wonder, after Marley because of my respect and admiration for Marley's music. Plus, this species is as uniquely Caribbean as was Marley.
Here's a fish infested with the critter: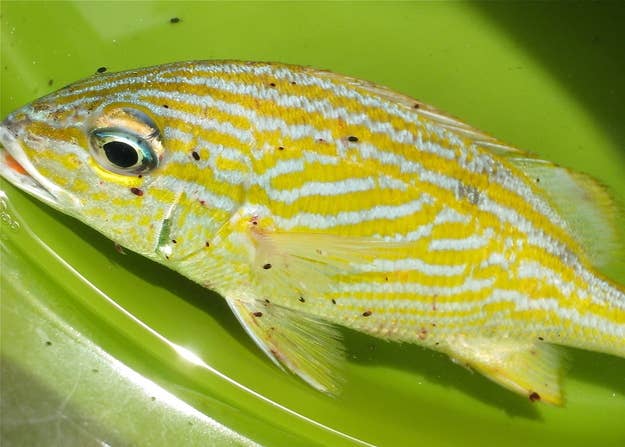 gnathiids, in general, are the most common external parasites found on coral reefs and are ecologically similar to land-based blood-sucking ticks or disease-carrying mosquitoes.