Friday night at San Diego Comic-Con, we were treated to some brand new Star Wars: The Force Awakens footage.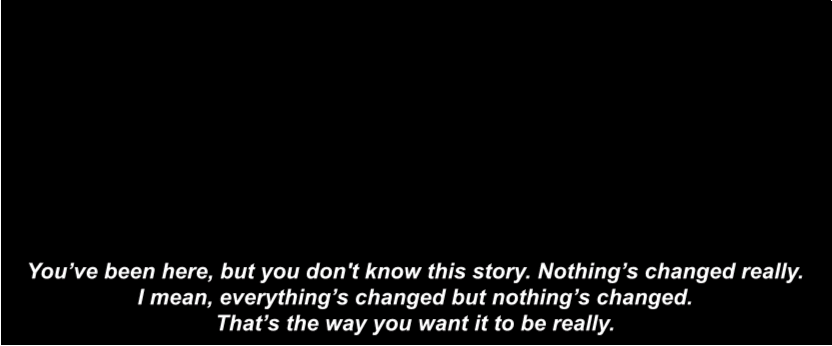 And it started off great. We got to see some old favs...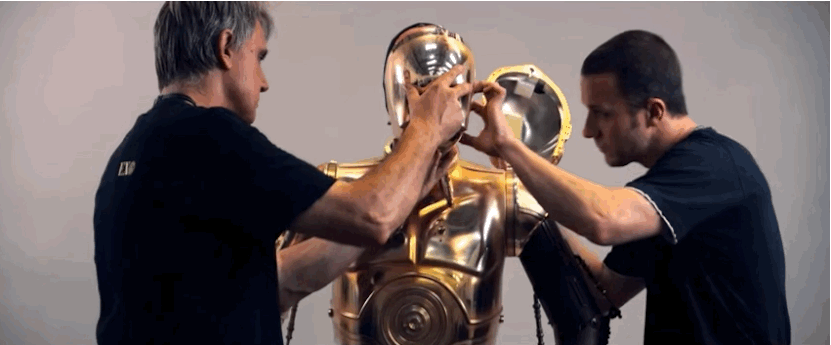 ...got a glimpse of the immaculate Carrie Fisher...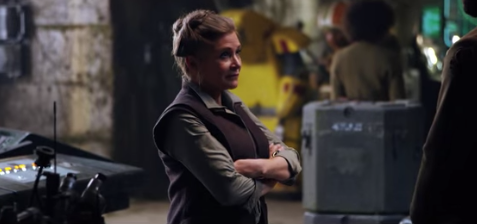 ...and watched Simon Pegg be an adorable fanboy.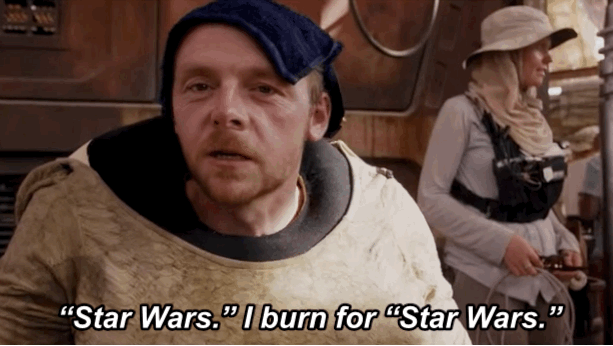 What a lovely stroll down memory lane we were having.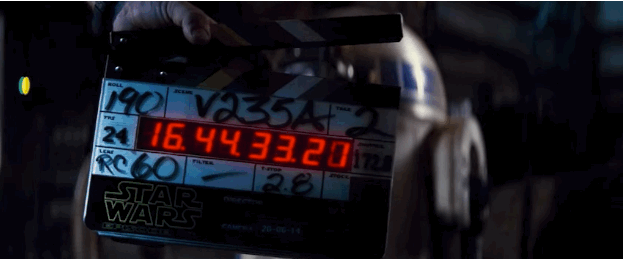 Oh look, there's our good old friend Admiral Ackbar.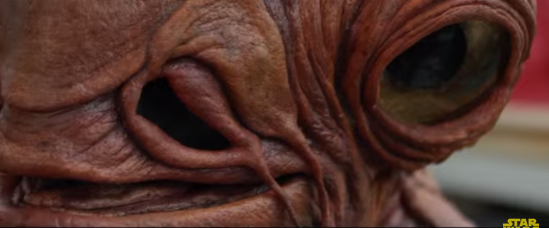 THAT IS A MINION.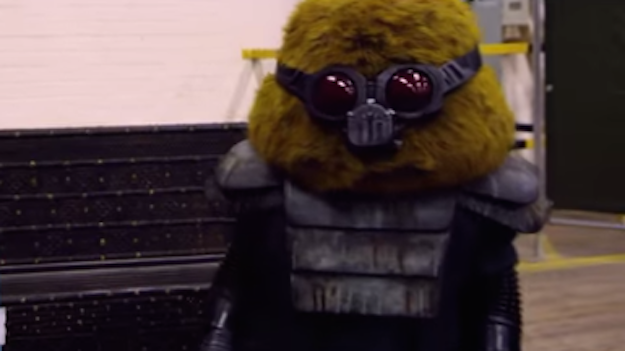 Please observe Bob Minion next to yet-to-be-named Star Wars minion. It is undeniable.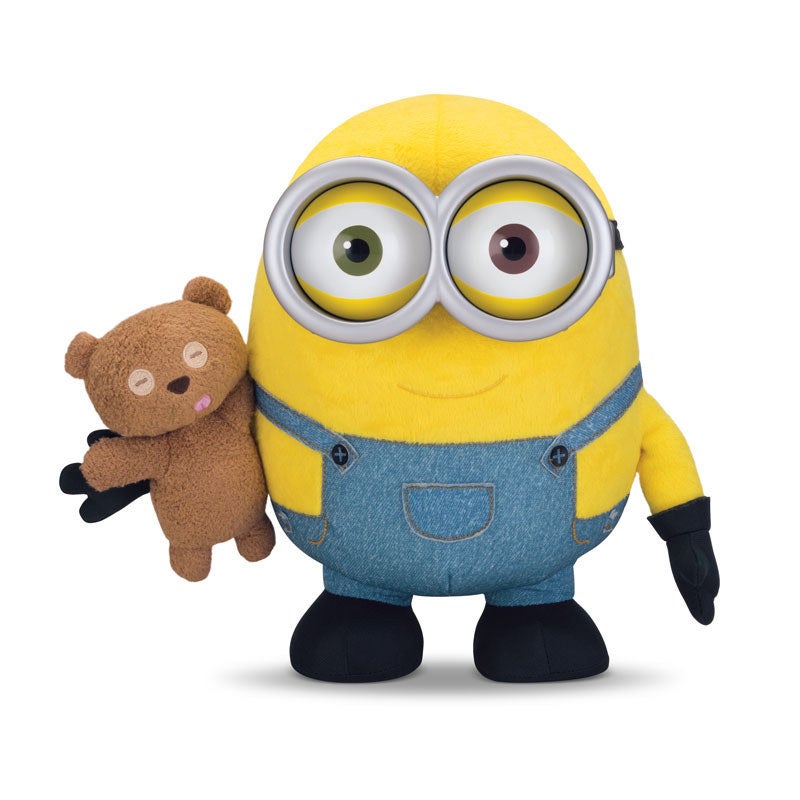 There's a reason they stuck footage of Admiral Ackbar in right before the minion.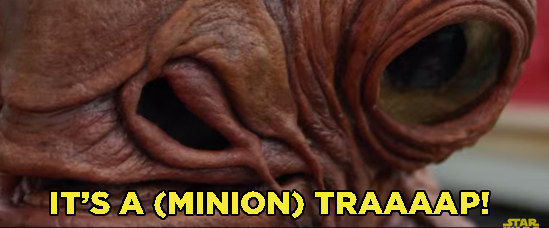 But what, you ask, will the minion's role be?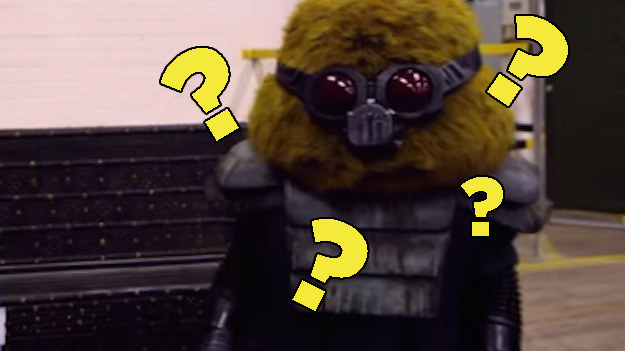 Perhaps it will AWAKEN THE FORCE.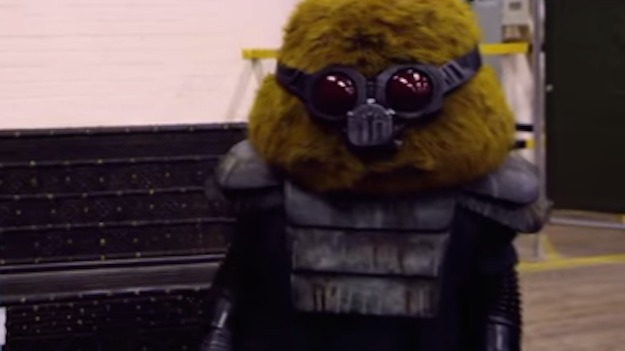 But whatever its role we will not go gentle into that good night because that is a goddamn minion.