Just in case you didn't already know, The Marvelous Mrs. Maisel is currently the most charming show around. If you haven't started it yet, get lost and enjoy.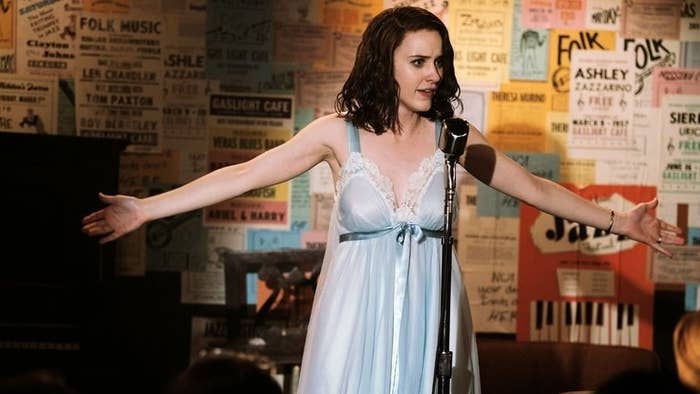 And also just in case you didn't already know, Mrs. Maisel has the same series creator as the beloved show Gilmore Girls, the brilliant Amy Sherman-Palladino.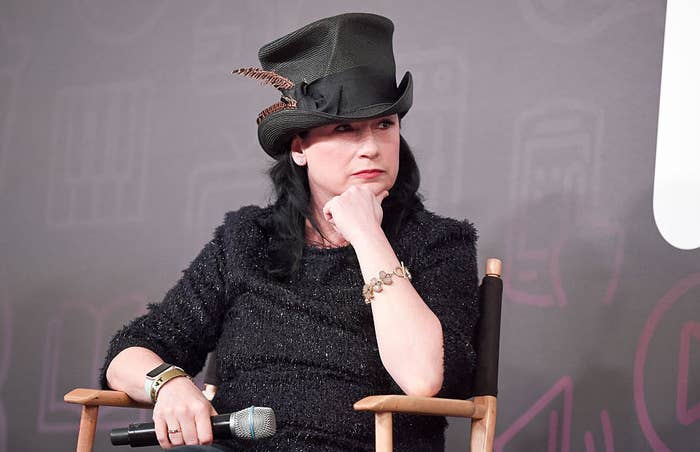 So, of course, Sherman-Palladino has woven some Gilmore Girls Easter eggs into Mrs. Maisel for longtime fans — like Luke's impatience for jam hands on Gilmore Girls...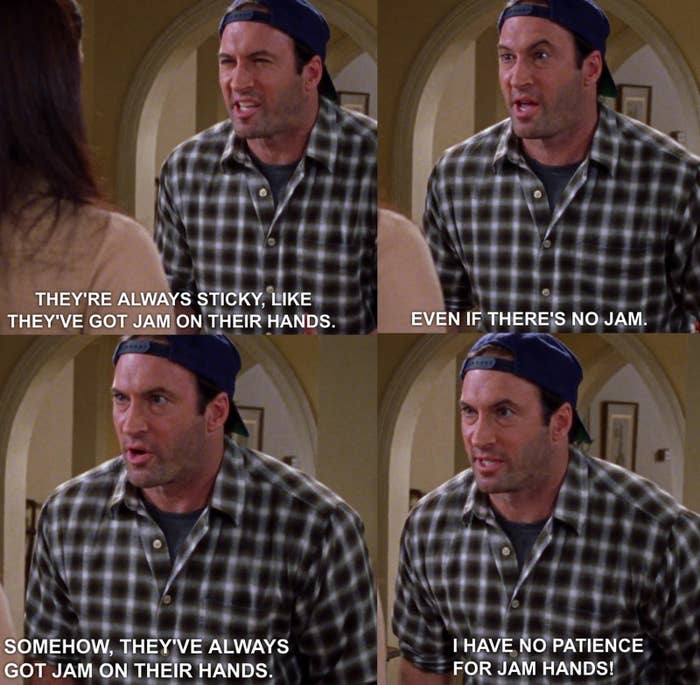 ...and Susie's impatience for jelly hands on Mrs. Maisel.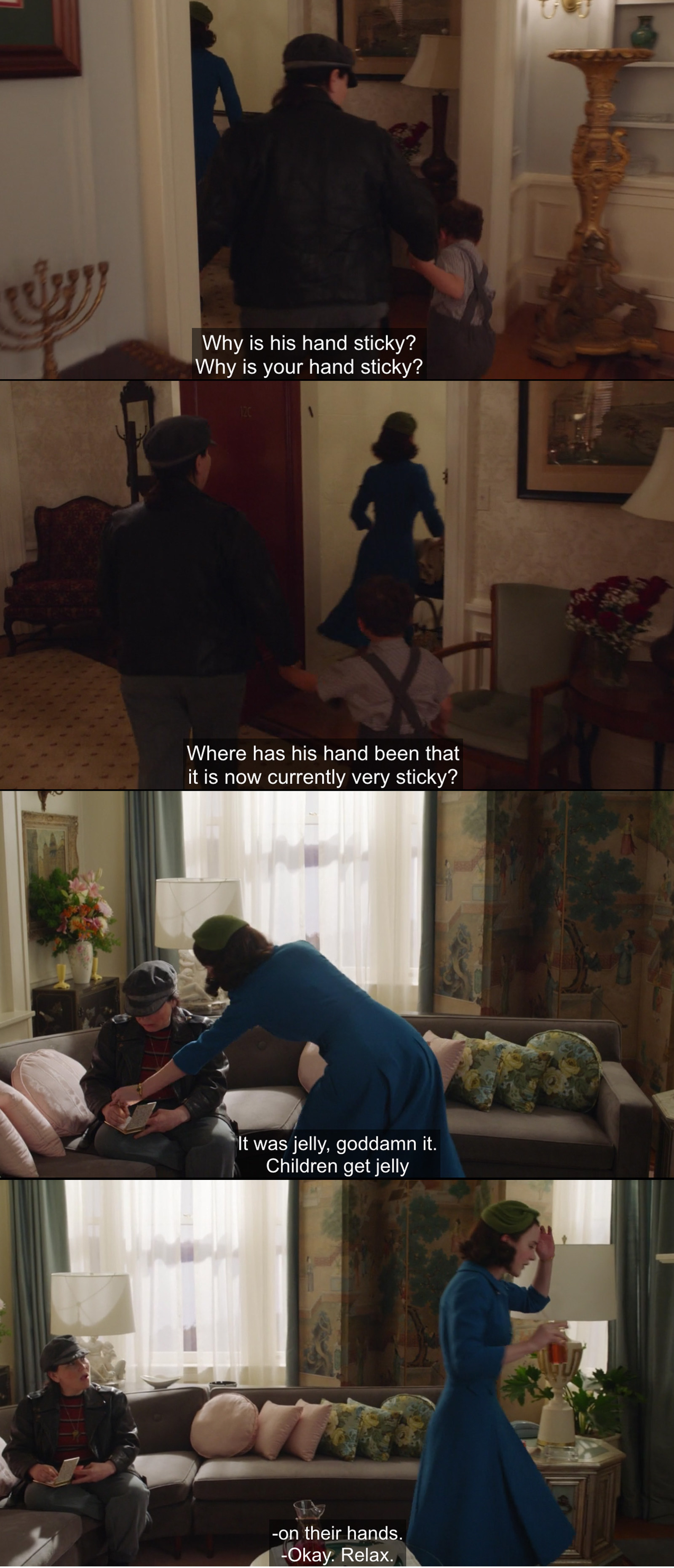 But the sweetest Gilmore Easter egg in Mrs. Maisel has to be Midge's wedding. If you recall, it had a Russian winter wonderland theme.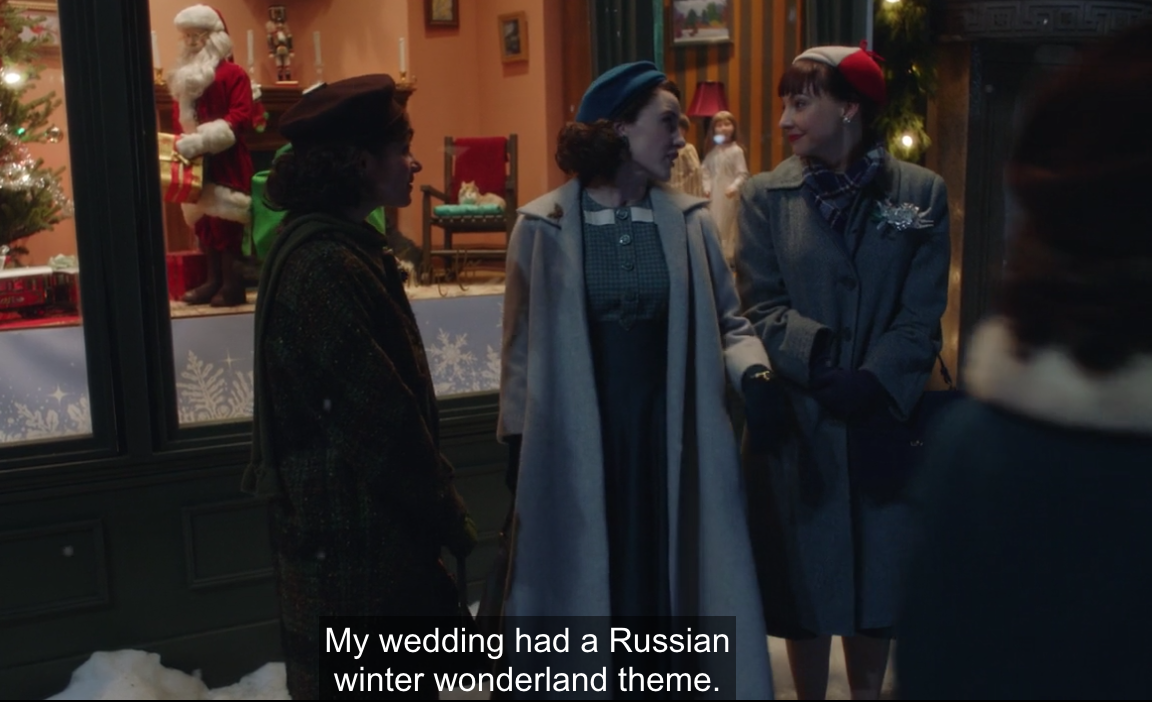 Which is the same wedding theme Emily Gilmore wanted for Lorelai in Gilmore Girls.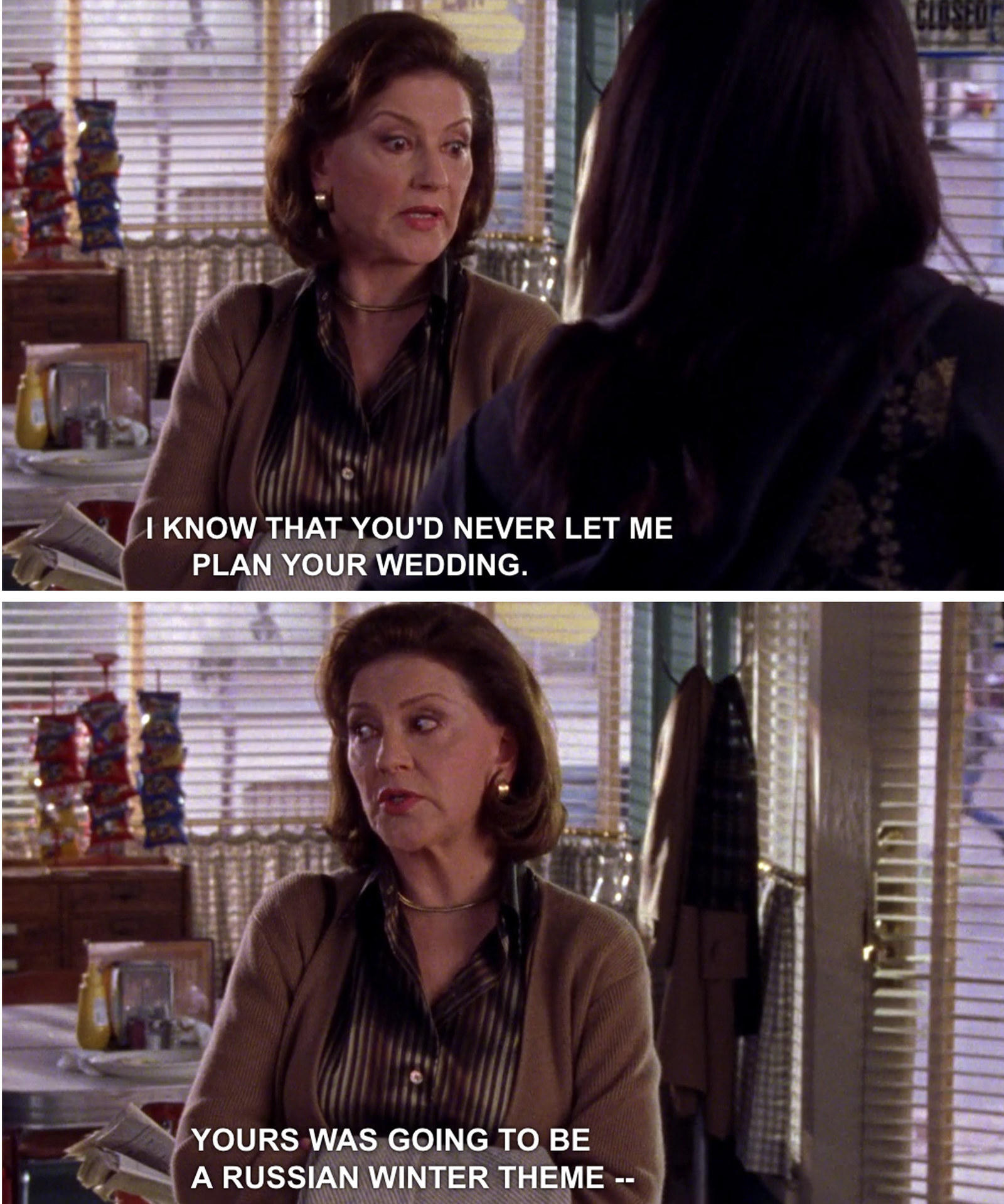 And not only is it the same theme, but a lot of the details seem to mirror each other.
Oh god, my heart.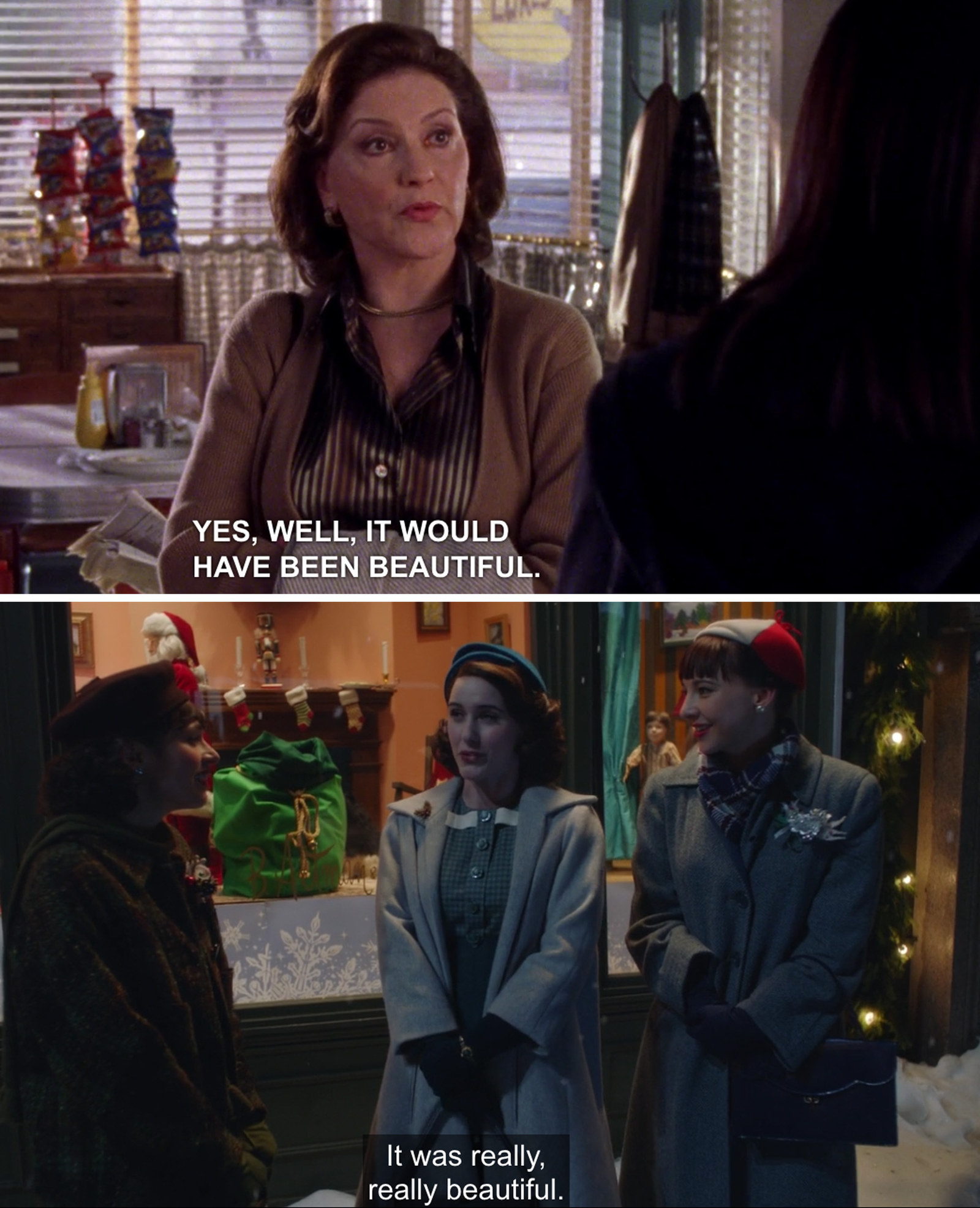 We know, of course, that Lorelai's wedding turned out to have a very different vibe...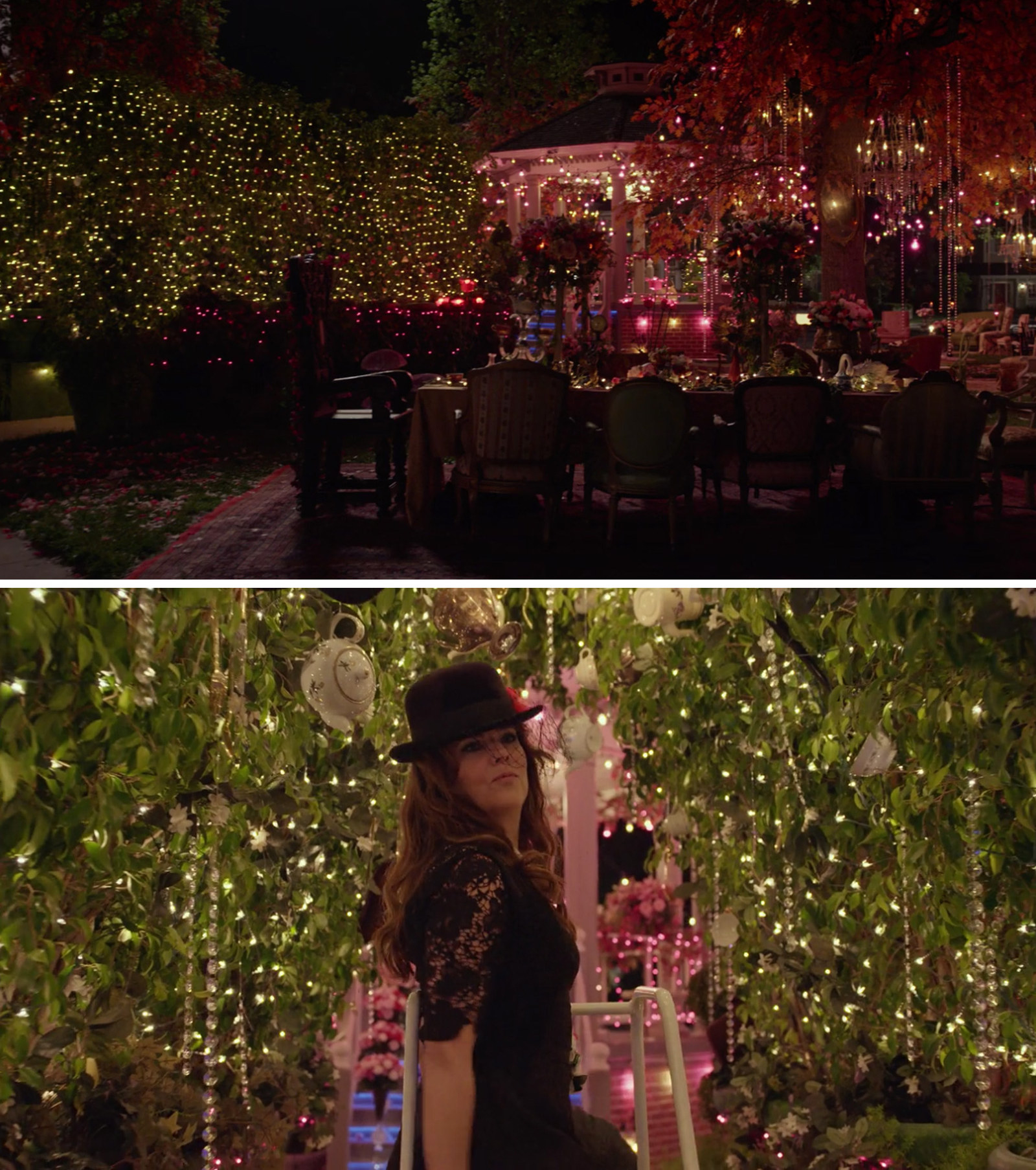 ...but it's comforting to know that somewhere in the Sherman-Palladino universe, Emily Gilmore's dream wedding did take place.