It's no secret that Star Wars newcomer and breakout star Kelly Marie Tran, who plays Rose Tico in The Last Jedi, has become an internet sensation in the past week.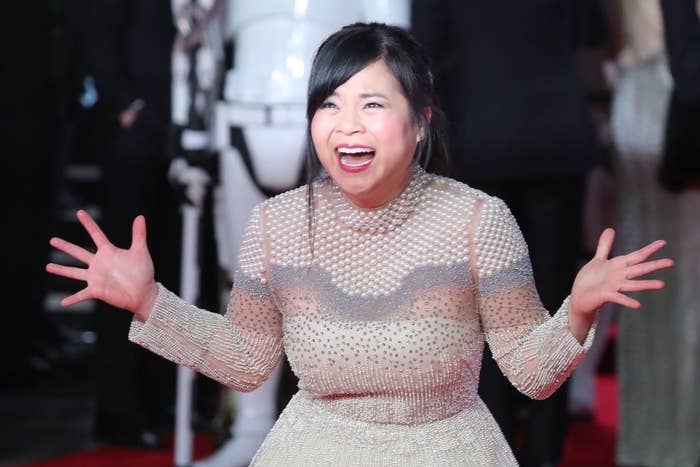 She's been a pure ray of light on the Last Jedi press tour, and we do not deserve her.
Yesterday, the Star Wars Facebook page posted a behind-the-scenes video of Tran's chemistry read with fellow Last Jedi actor and onscreen romantic interest, John Boyega (Finn).
Commenters took the opportunity to voice some of their dissatisfaction with the film and, more specifically, Rose Tico.

One commenter wrote, "Hero of the resistance ? Hahaha. She did Absolutely nothing !!!!! She actually prevented fin [sic] from being a hero and saving everyone. He was about sacrifice himself and stop the first order but she ruined it. She's actually anything but a hero."

And whatever legend is running the official account CLAPPED BACK, outlining exactly why Rose Tico is, in fact, a hero.

Another commenter voiced their displeasure with one of Rose and Finn's major storylines — when the two travel to Canto Bight to recruit a high-level hacker.

And again, the official account CLAPPED BACK and specified why the storyline was important to both the story and Rose Tico's character development.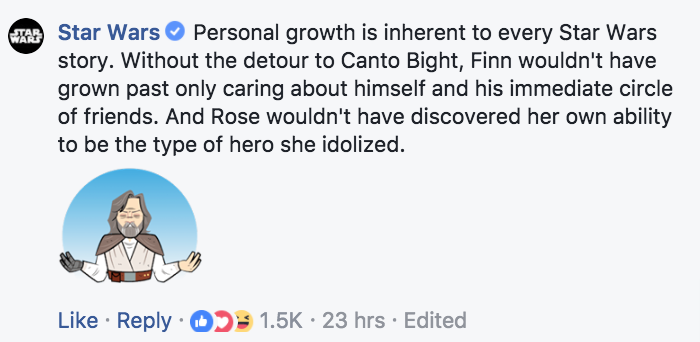 Come for Rose Tico at your own peril, my dudes.