Let's just get this out of the way: The Rock is really super hot. He's a hot, hot man, and we all need to acknowledge this.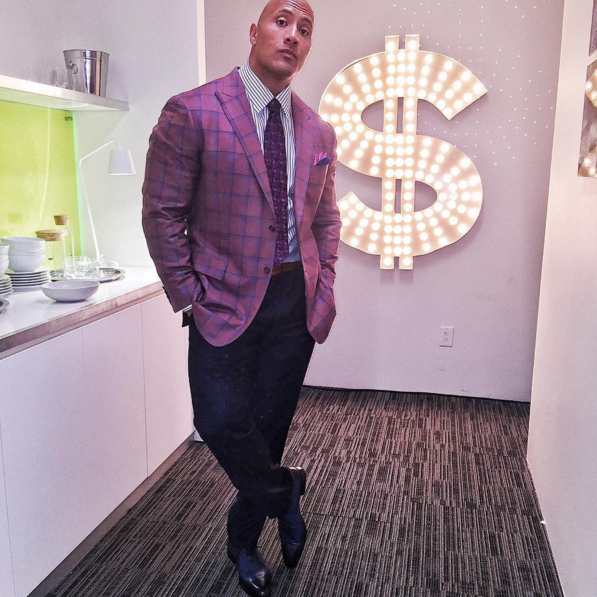 He's sweet and adorable and always impeccably dressed.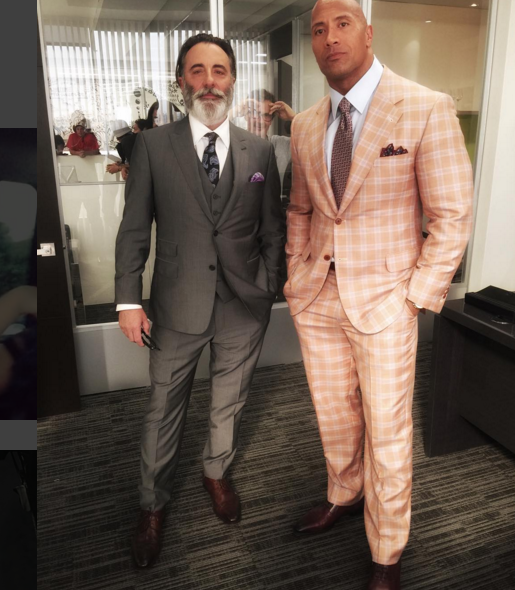 But tonight he showed up to the Golden Globes and it was too much. He's gone too far. He's wearing a CRUSHED-VELVET SUIT.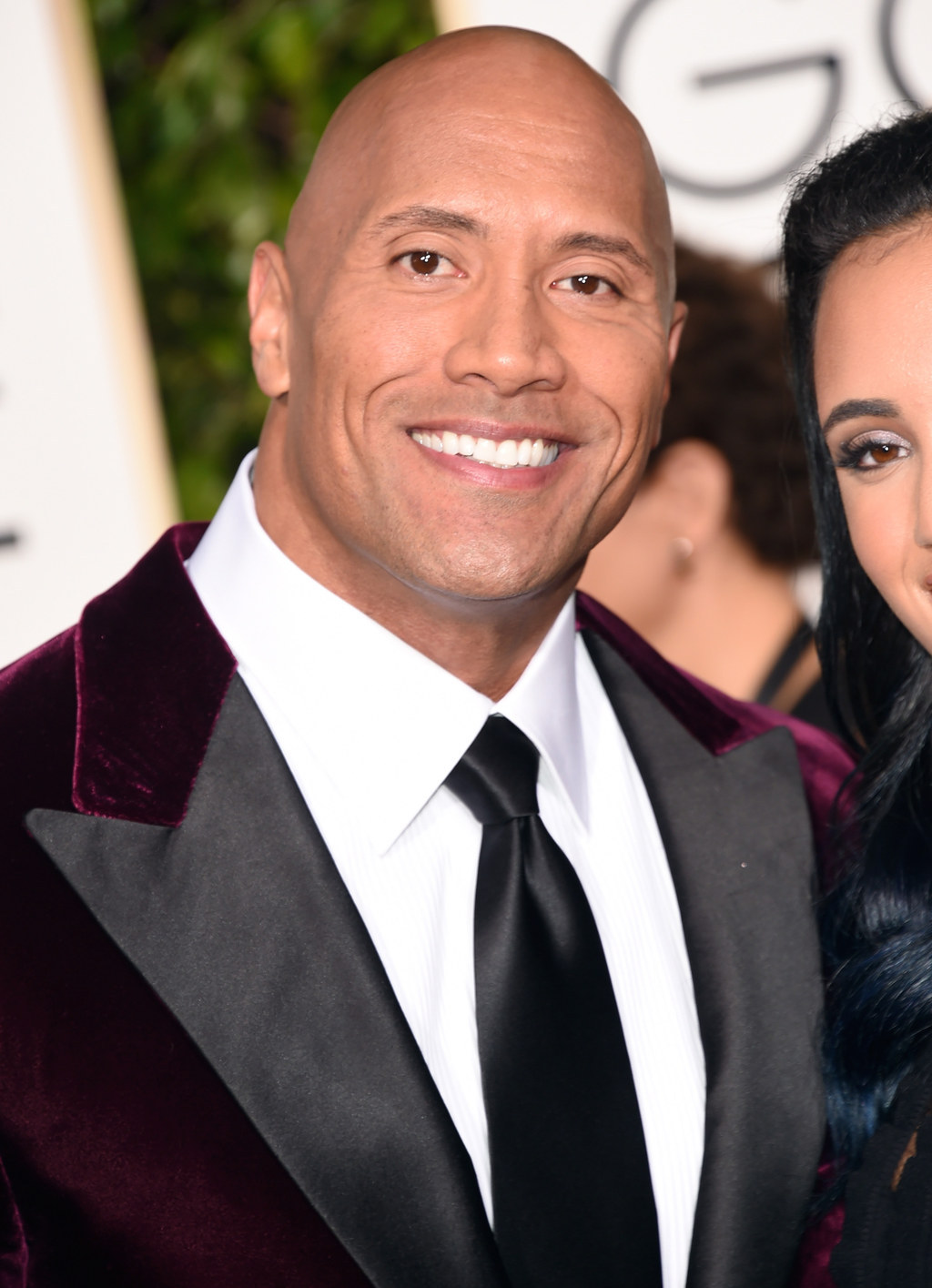 Let's break this down, k? Let's get some clarity.
LOOK AT HIM IN HIS CRUSHED-VELVET SUIT.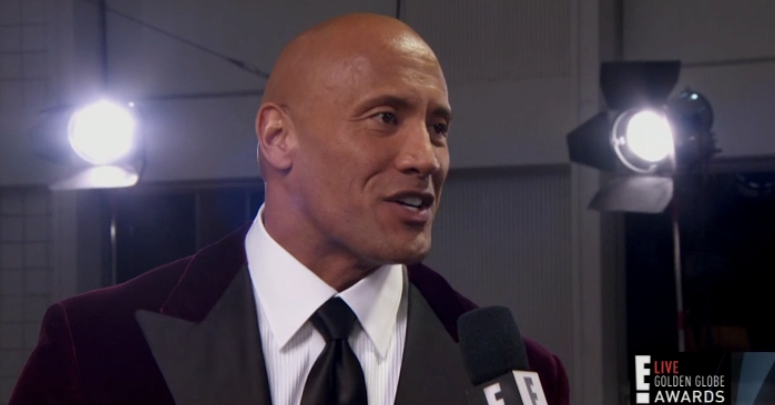 JUST A LIL' BIT OF VELVET, RIGHT?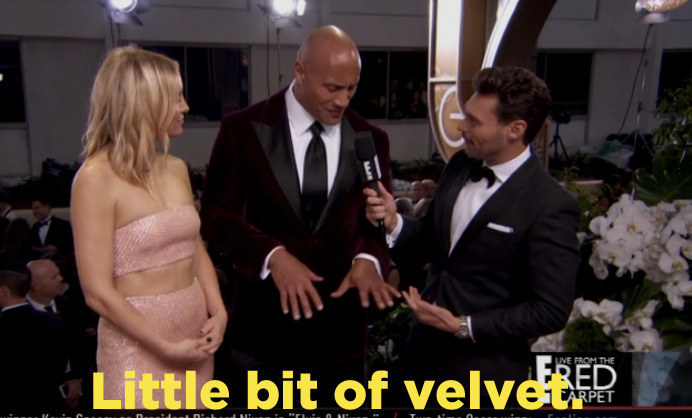 Look at Kate Hudson looking at The Rock. We are all Kate Hudson.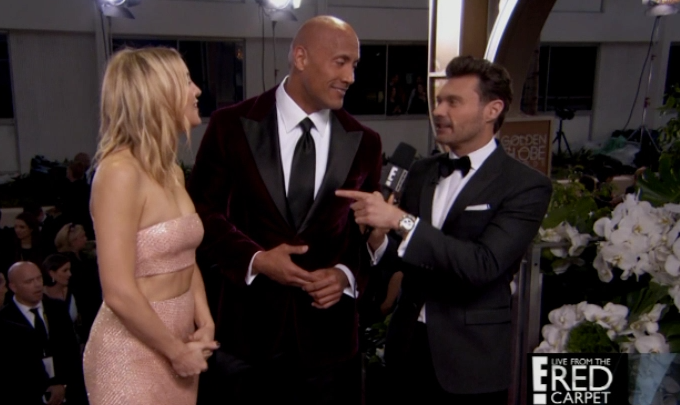 Never mind, NONE of us are Kate Hudson, because The Rock kissed her while he was wearing a crushed-velvet suit and nothing in life is fair.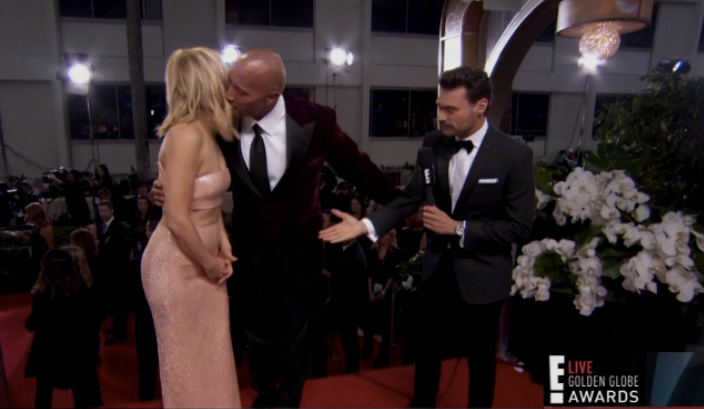 NOTHING.