We sat down with the cast of Pan to play a game of "Fly or Fail," and their answers didn't disappoint.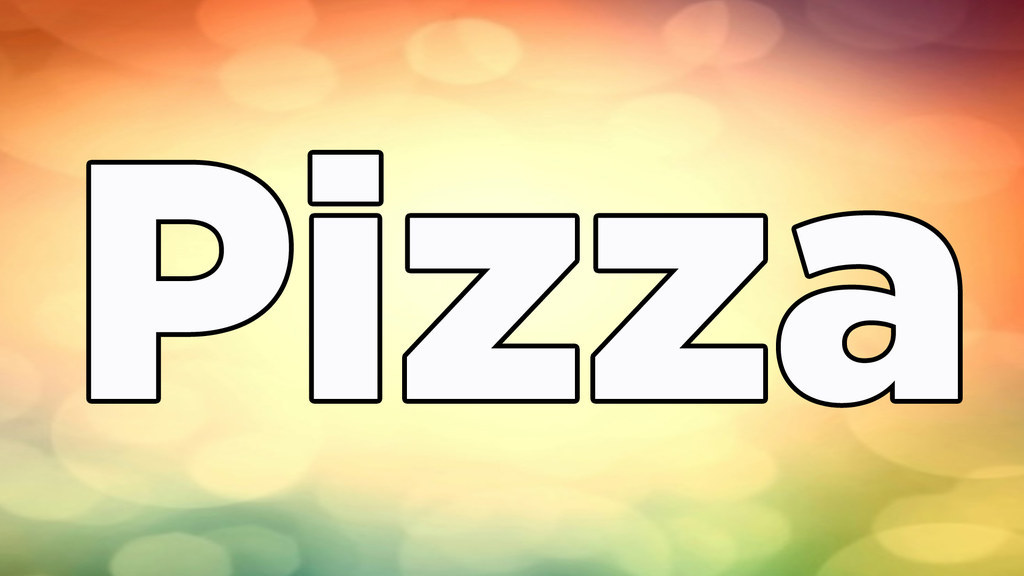 Levi, Rooney, and Garrett were all firmly pro-pizza.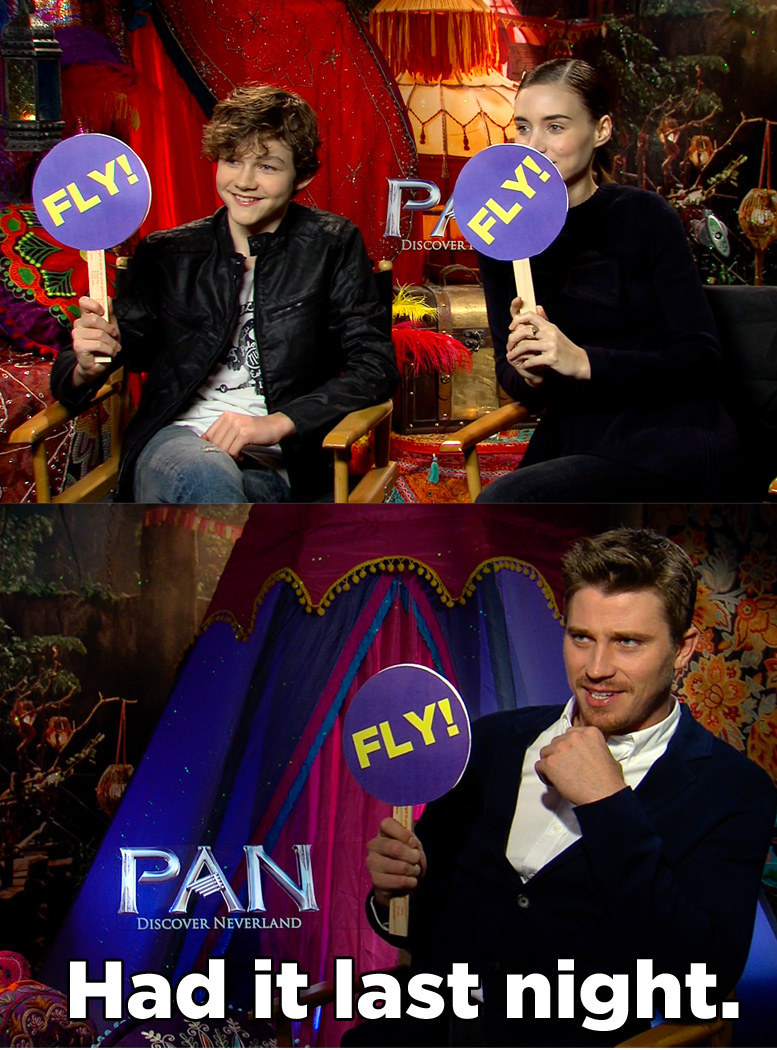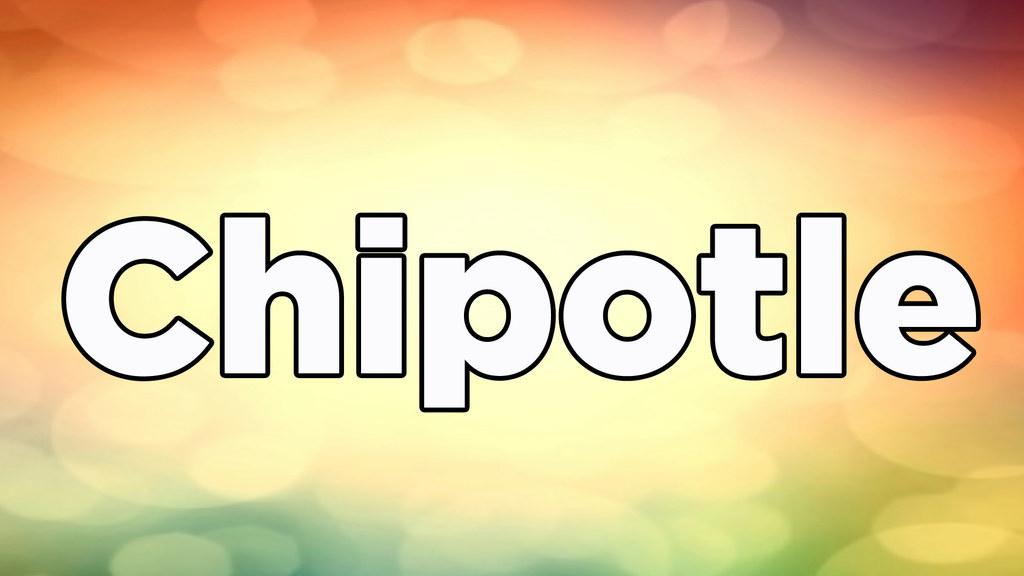 Hugh was all about Chipotle, but Garrett not so much.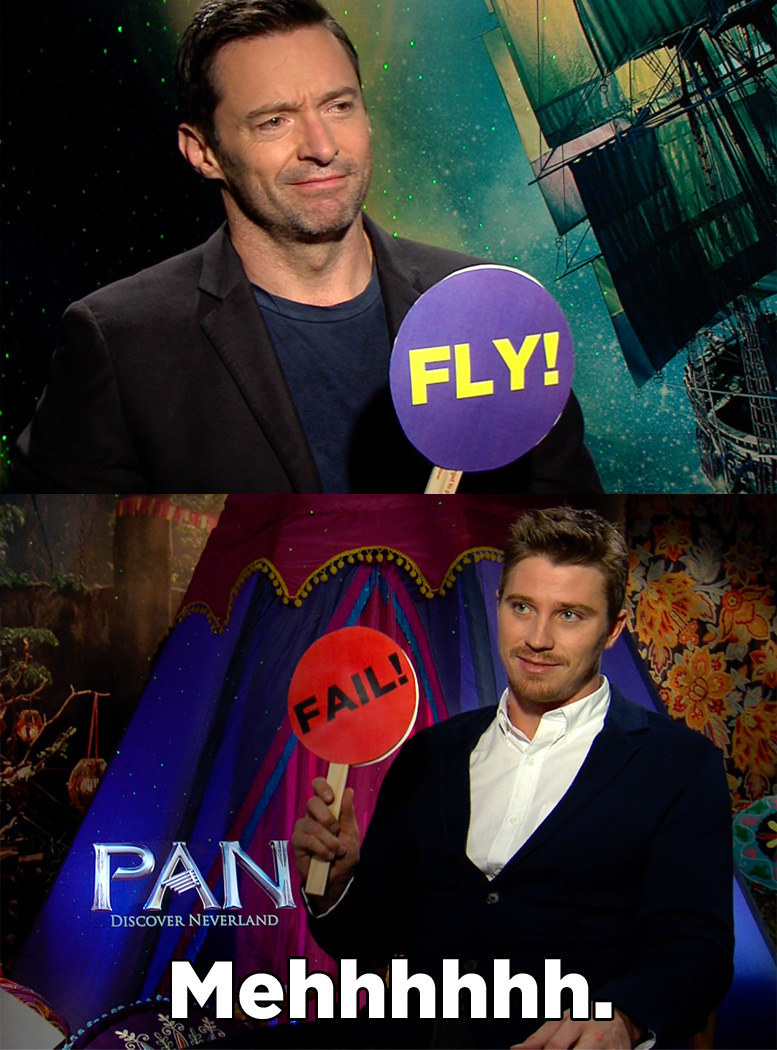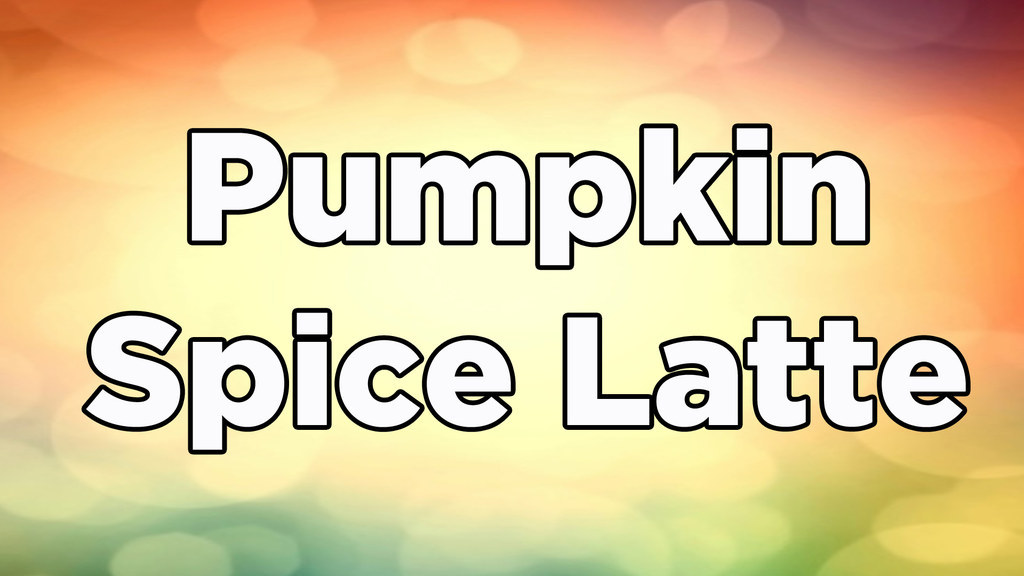 Hugh and Garrett are both firmly anti-PSL.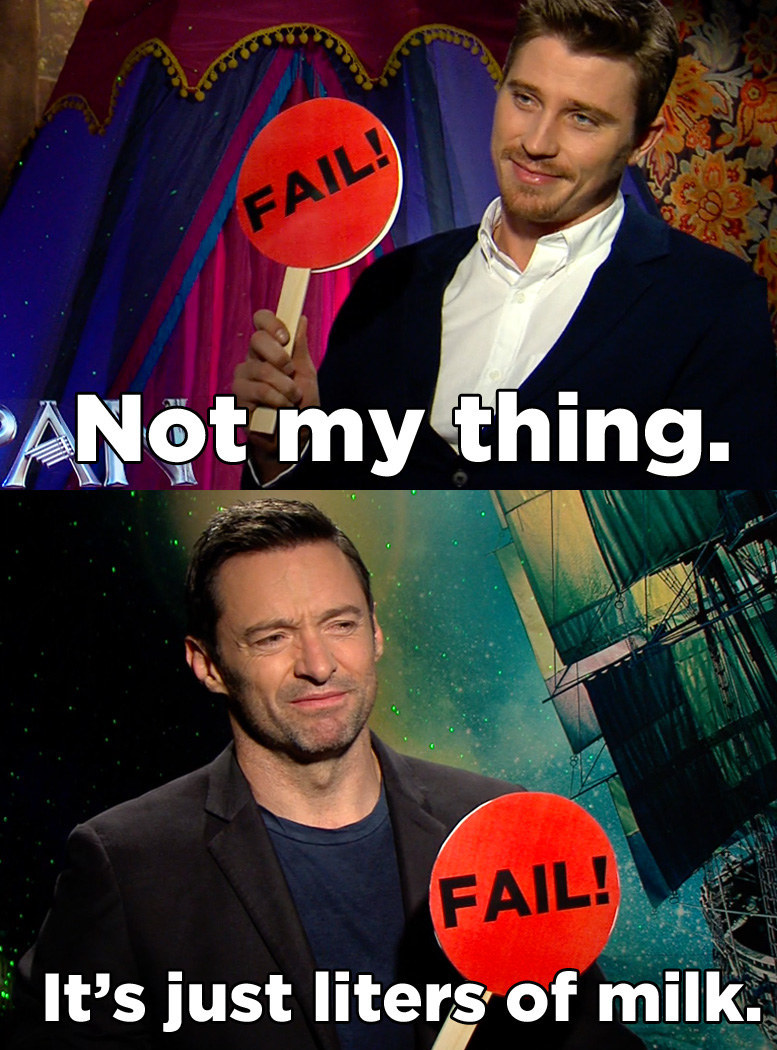 And so is Rooney. But sweet Levi has never had a PSL, which makes sense because he's too young for coffee.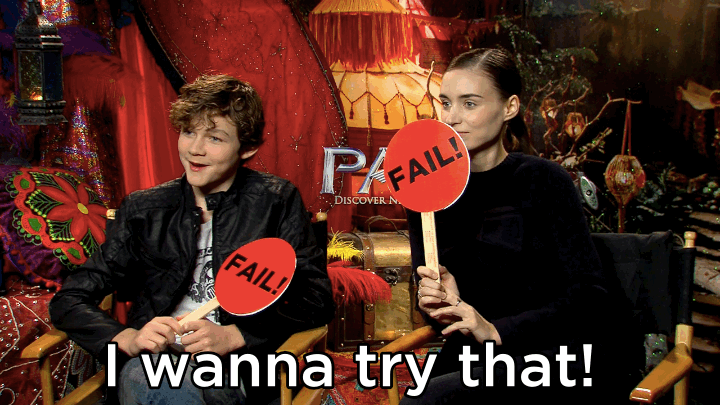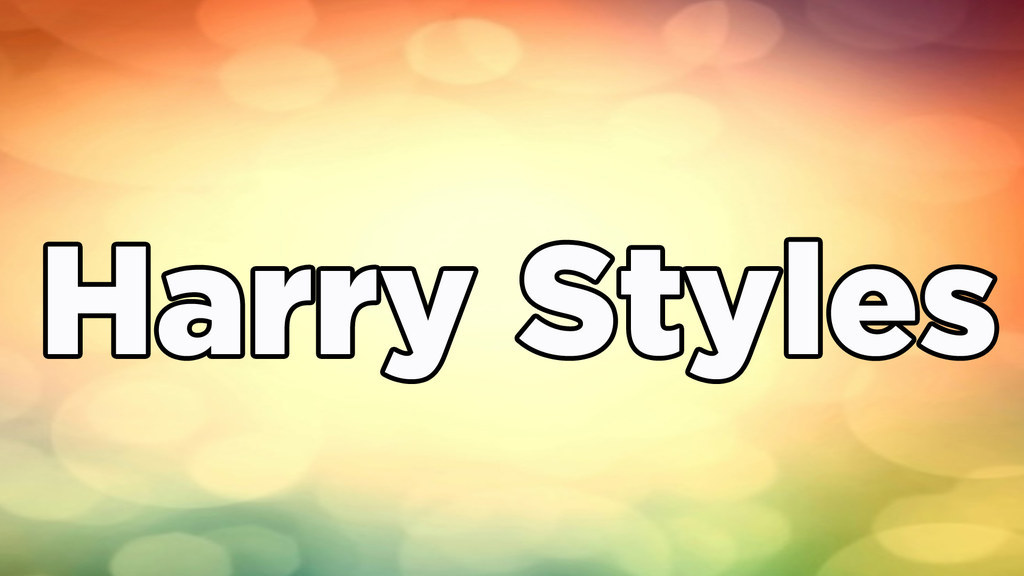 Rooney, Hugh and Levi were all like, "I have no idea."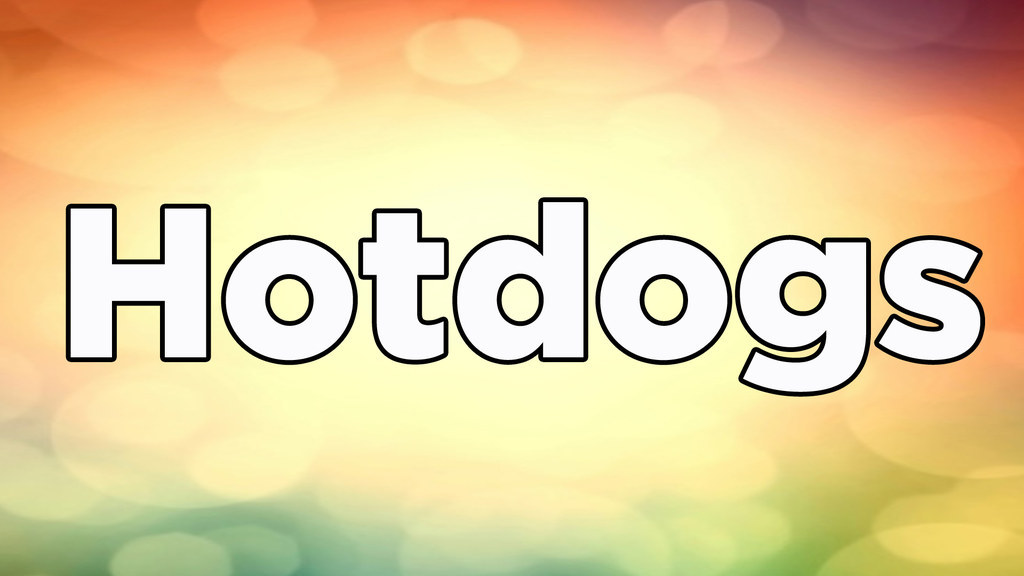 Hugh loves a good hotdog when he goes to a baseball game, but Levi and Rooney (who's a vegan) were very much not hotdog fans.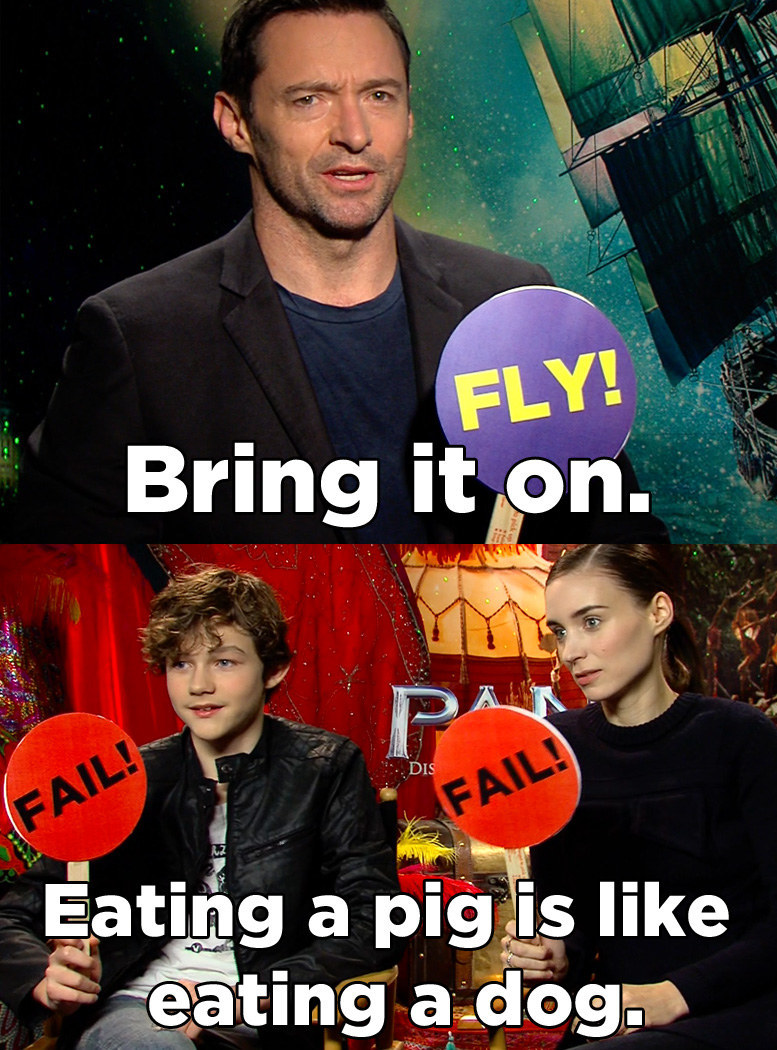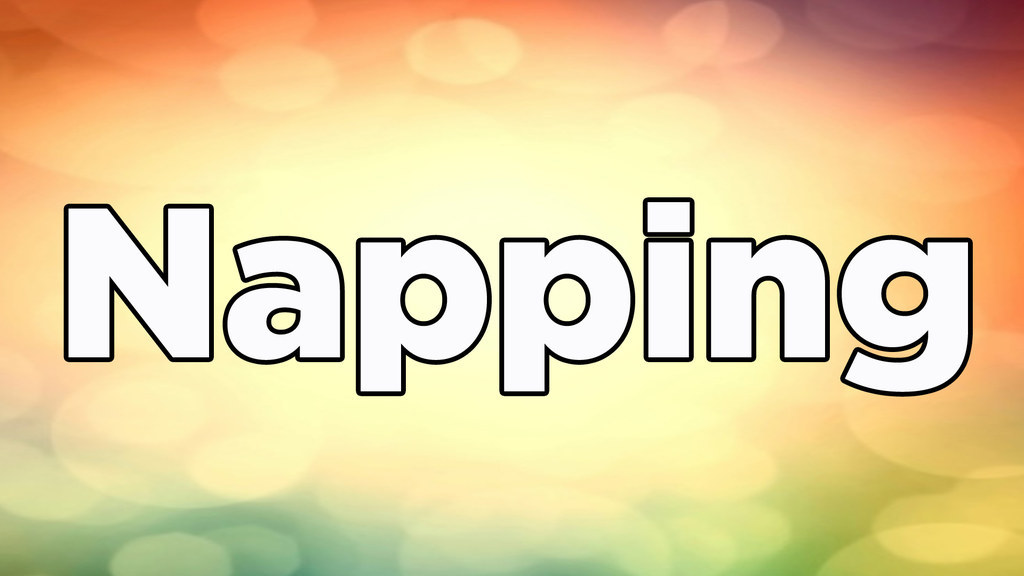 Levi and Rooney are all about napping, but Garrett is...quite bad at it, somehow.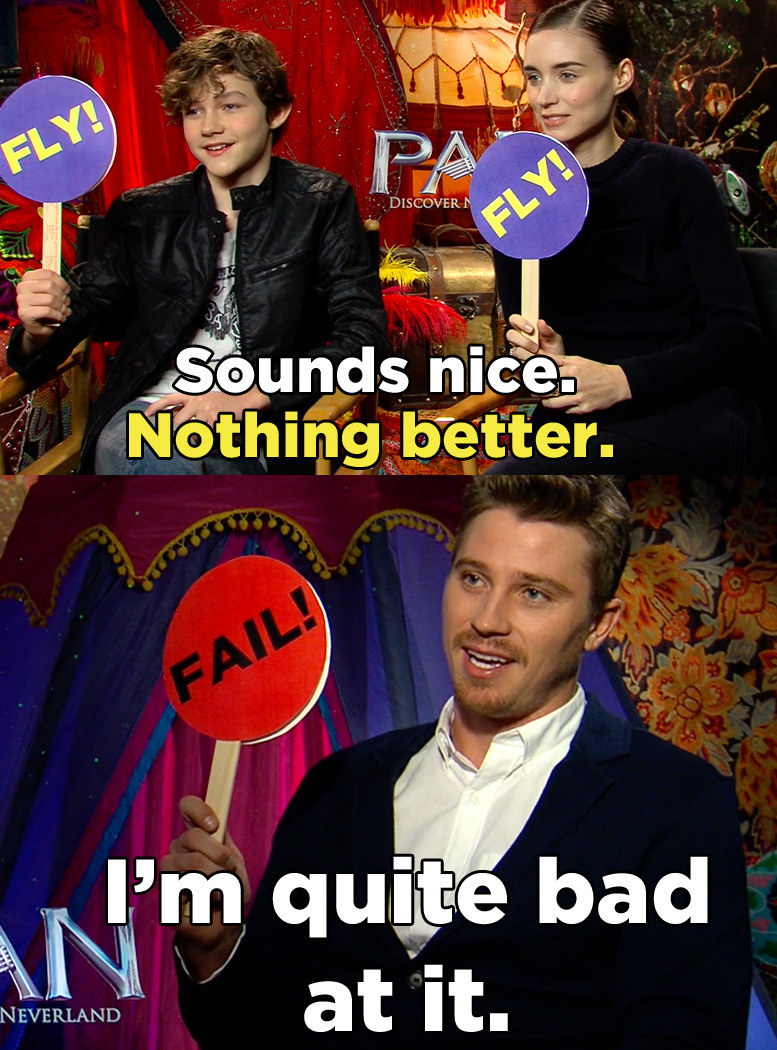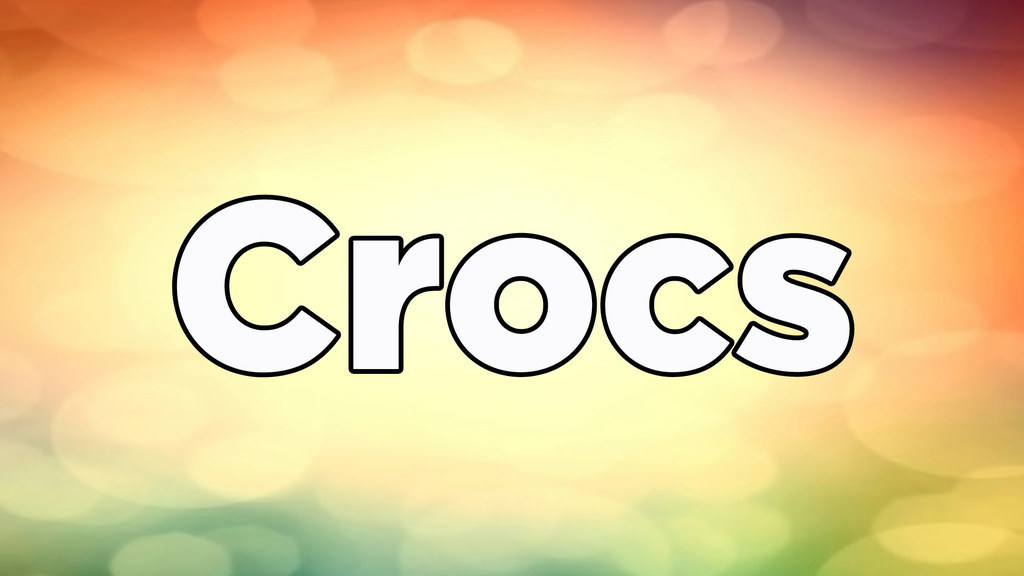 Levi, Hugh, and Rooney all agreed that crocs are most acceptable on teeny people.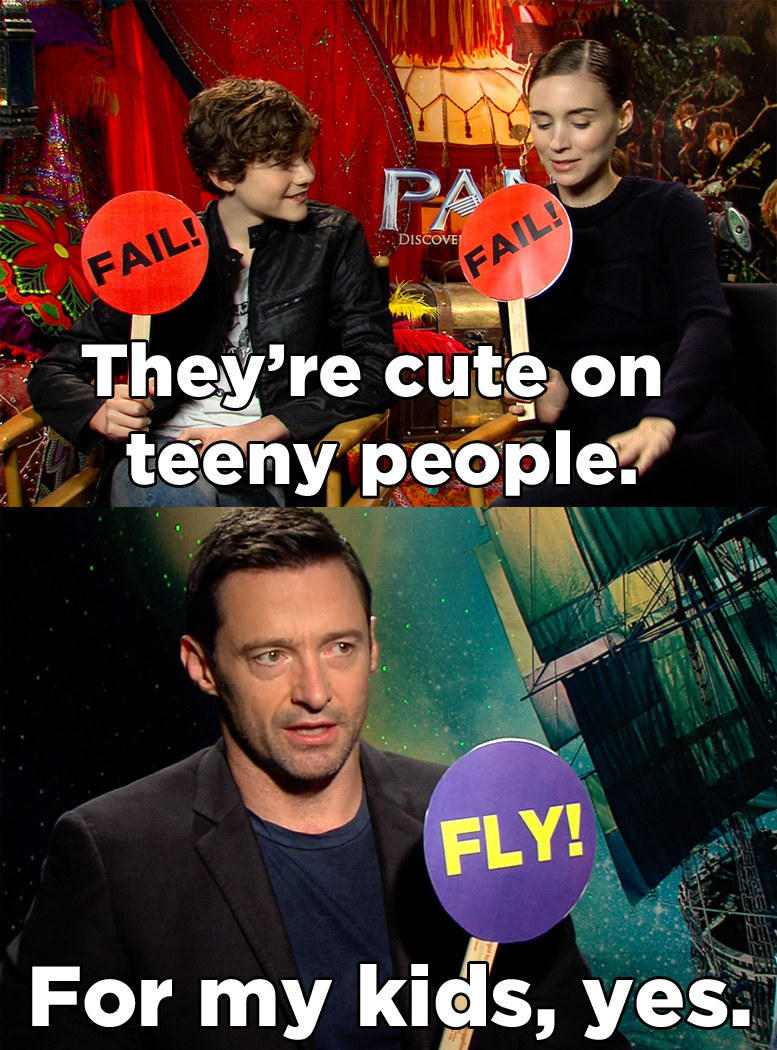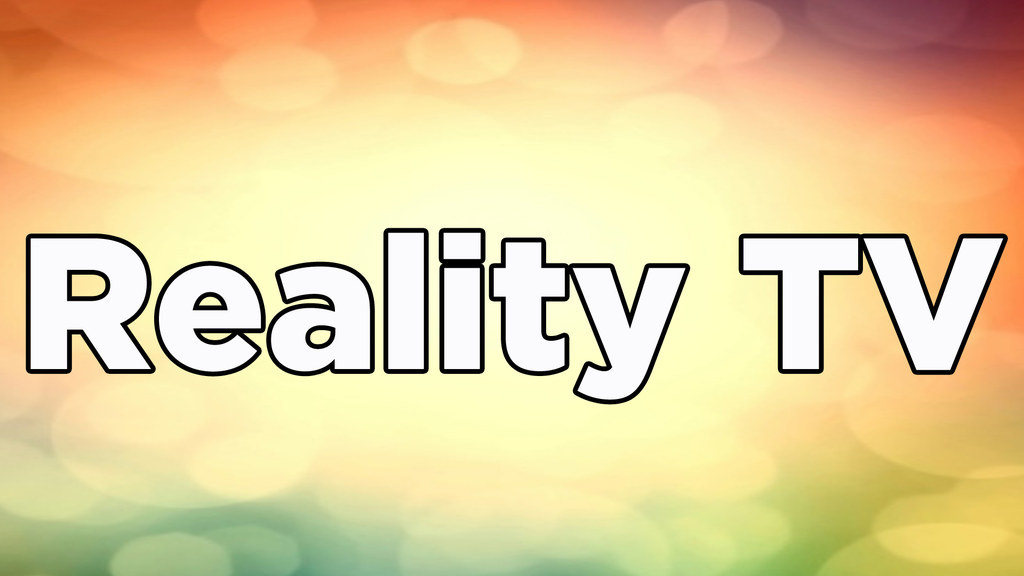 Rooney and Levi were split, Garrett was all for it...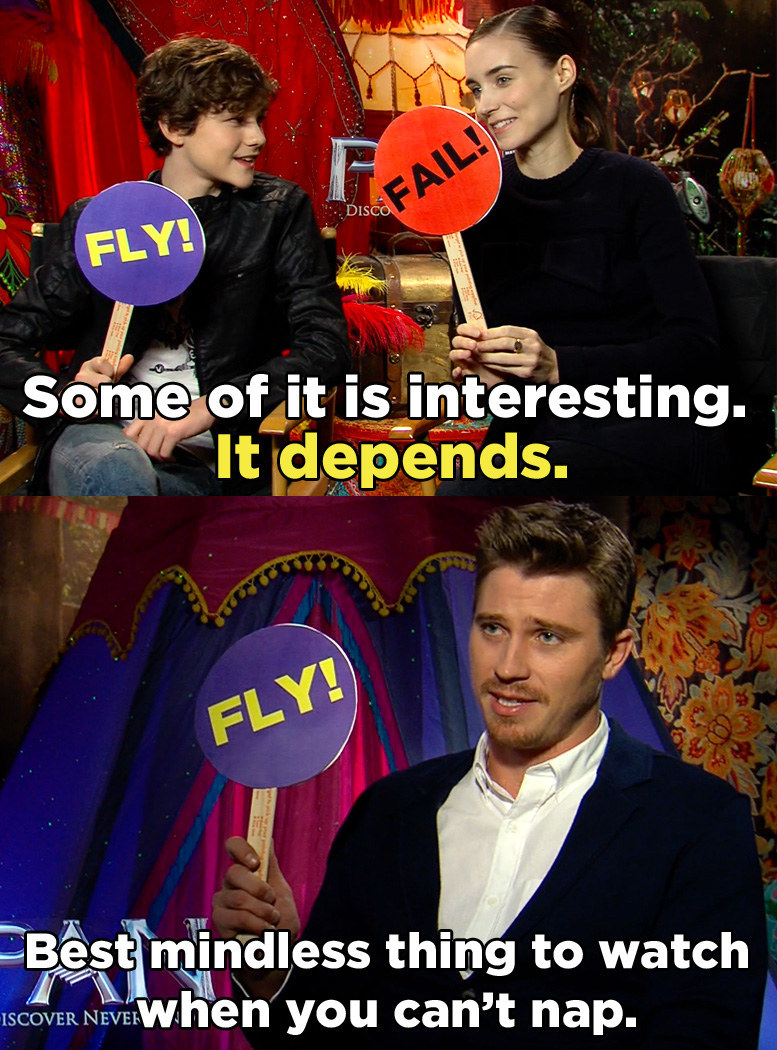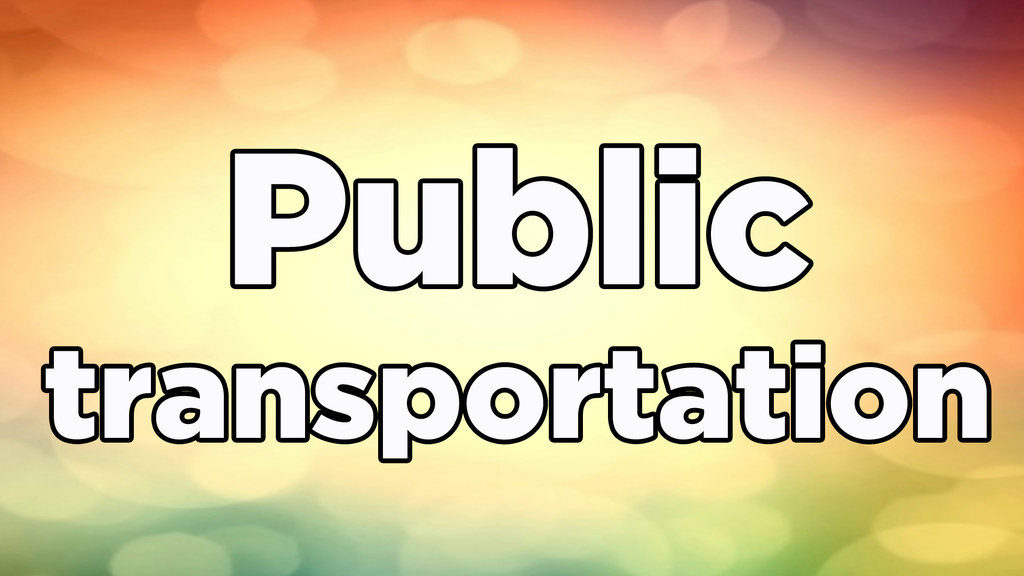 Everyone was pro-public transportation.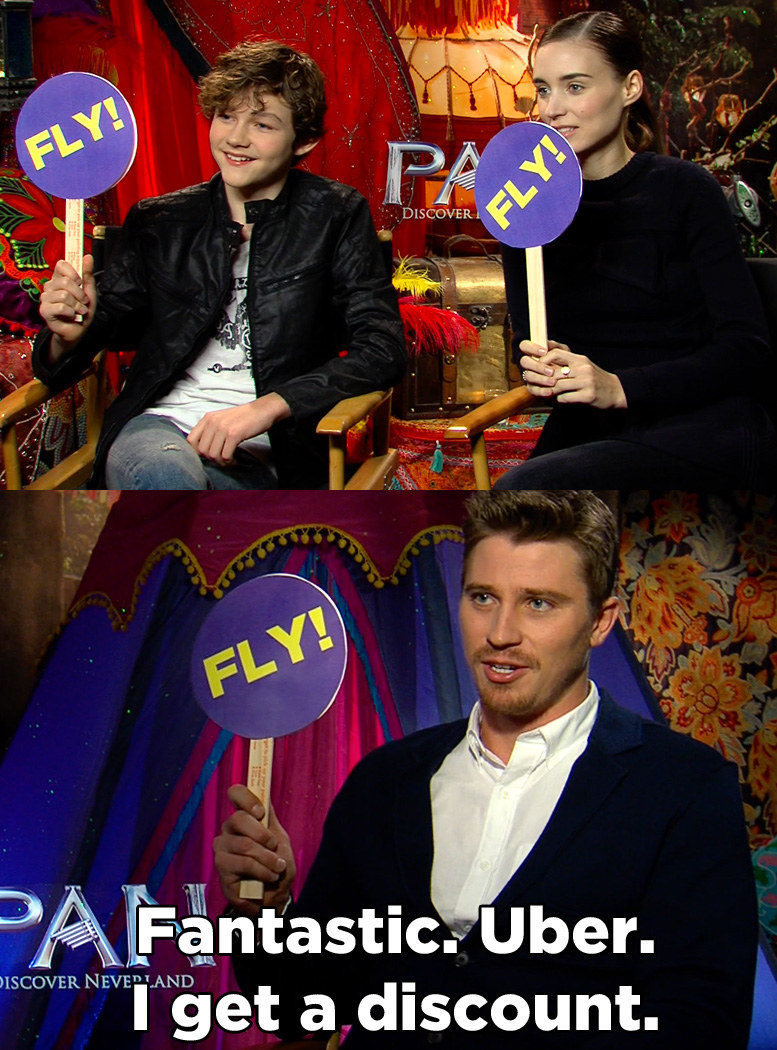 But especially Hugh, who never gets recognized because people assume he wouldn't take public transportation.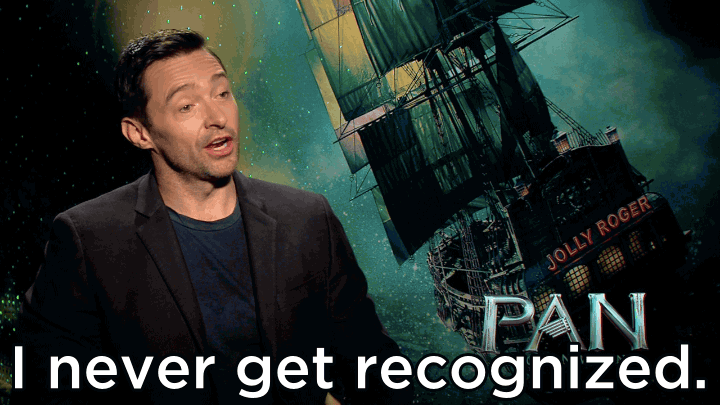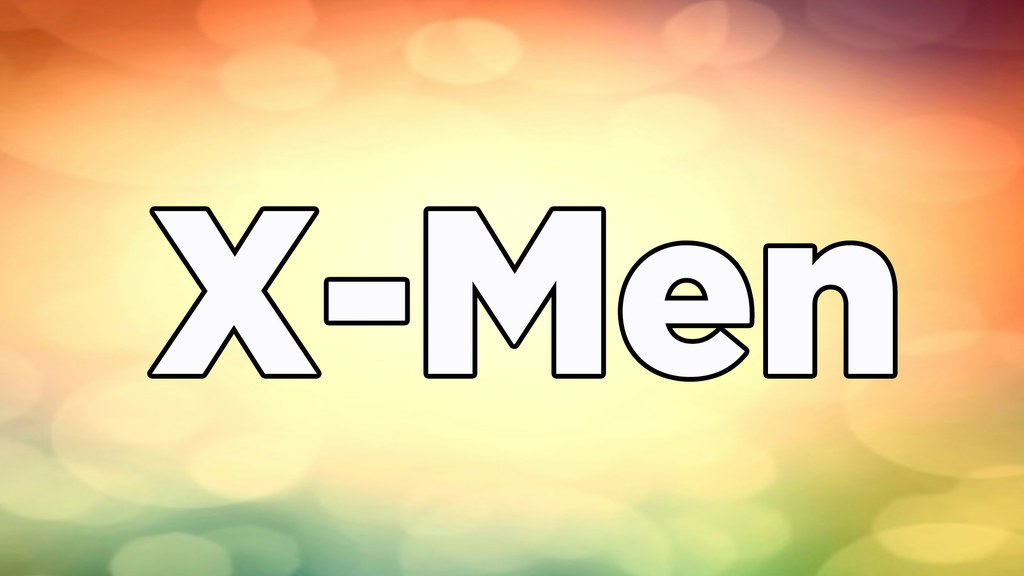 Rooney, Levi and (obviously) Hugh were all on the same page.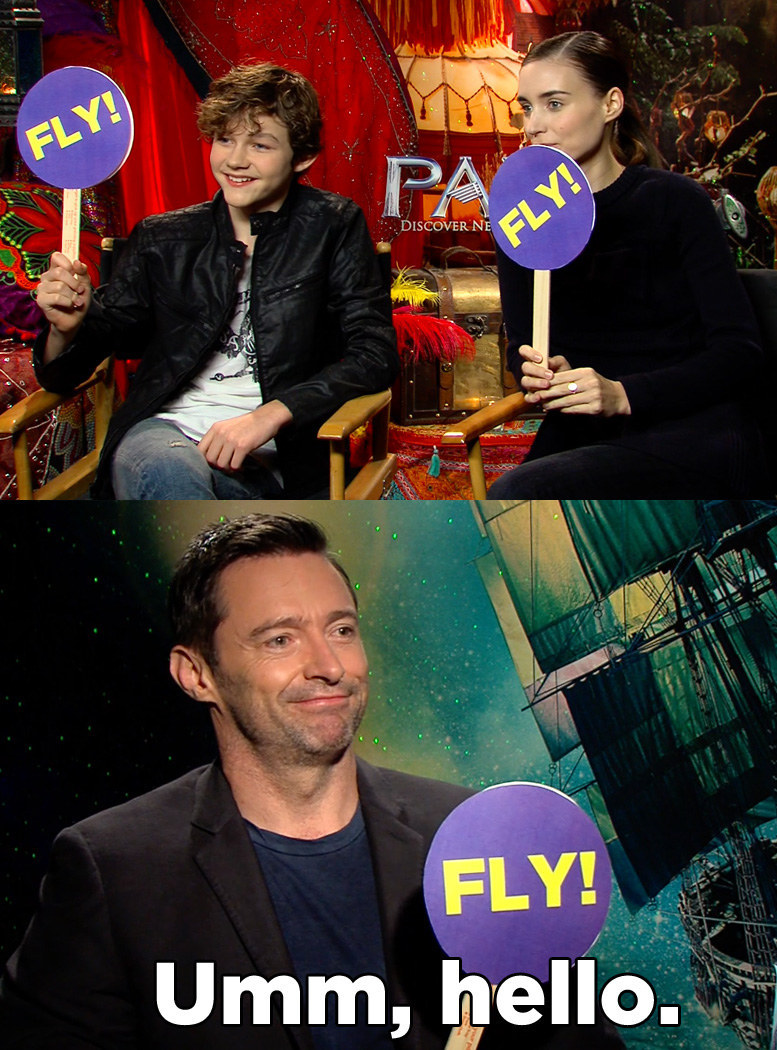 Pan opens in theaters this Friday, October 9.