Man, it's a weird time for Star Wars fans. Since the release of The Last Jedi in December 2017, some weird stuff has happened.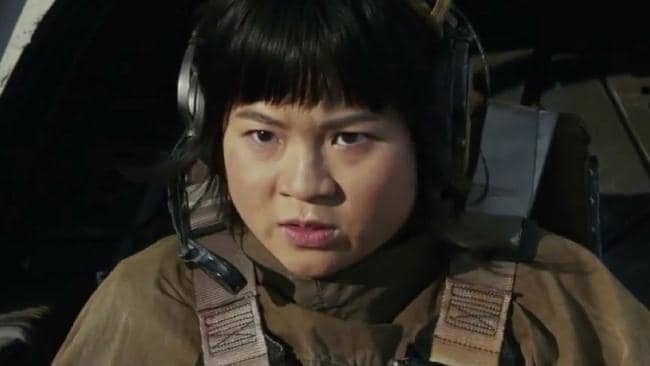 Most recently, a full six months after the film's release, some members of the fandom are trying to kind of actually remake the film?
Some fans are all for it: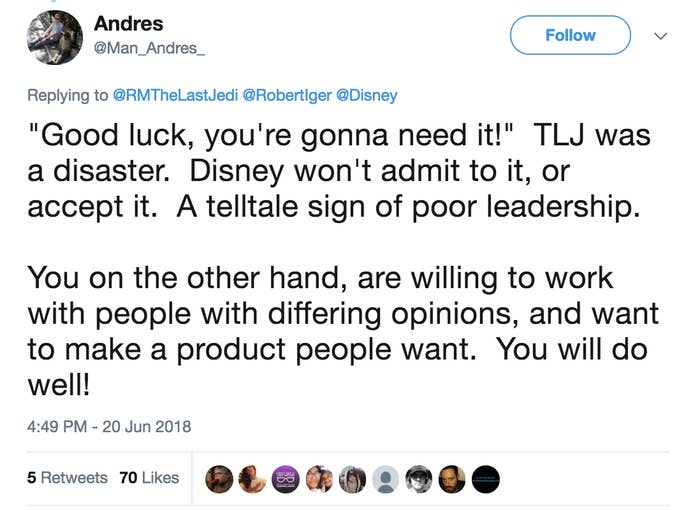 Others are not: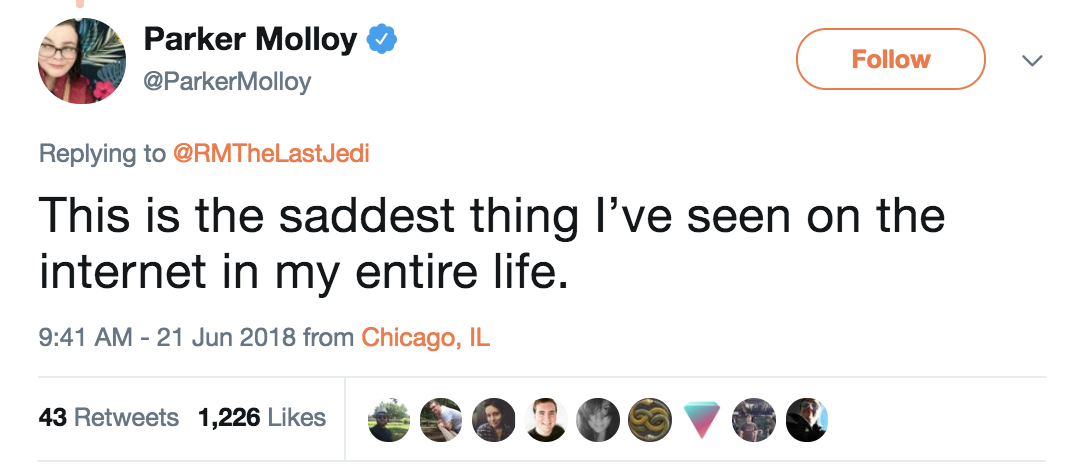 Very successful actor and producer Seth Rogen (who knows a lot about getting movies made) chimed in with a bunch of legimitate points about this "plan," such as, uhh, where ya gonna get that $200 million budget?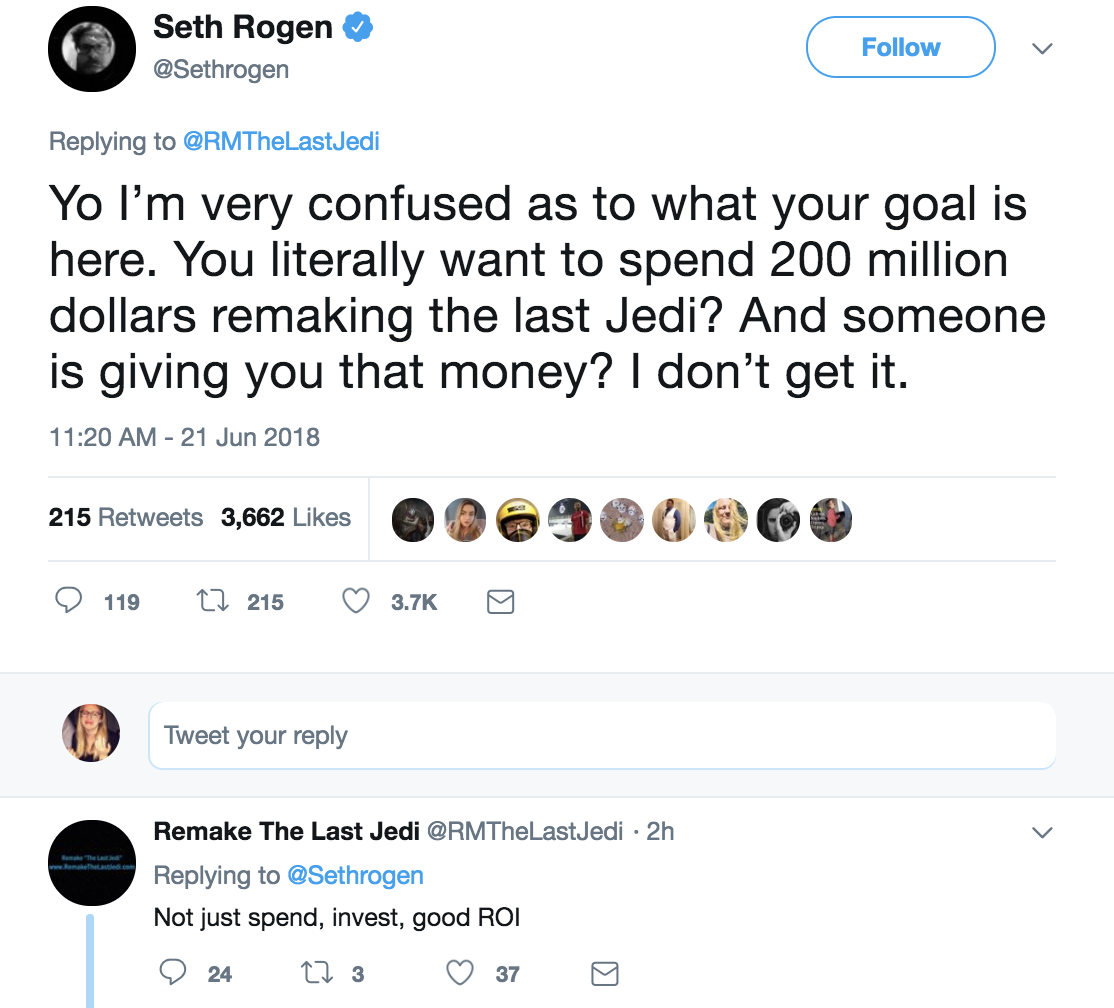 And how are you gonna get investors to get you that, uhh, $200 million budget?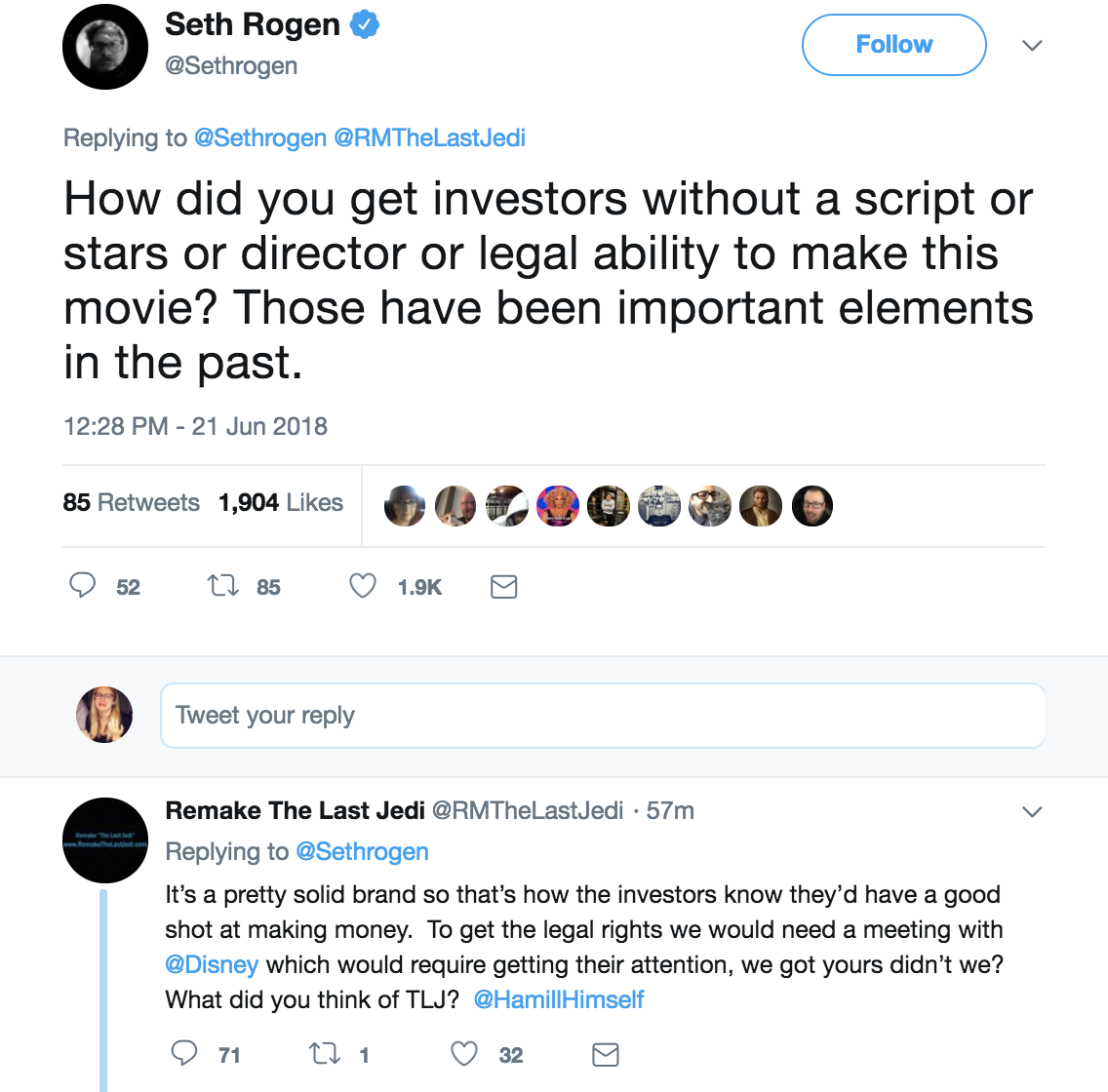 And what about copyright issues with Disney?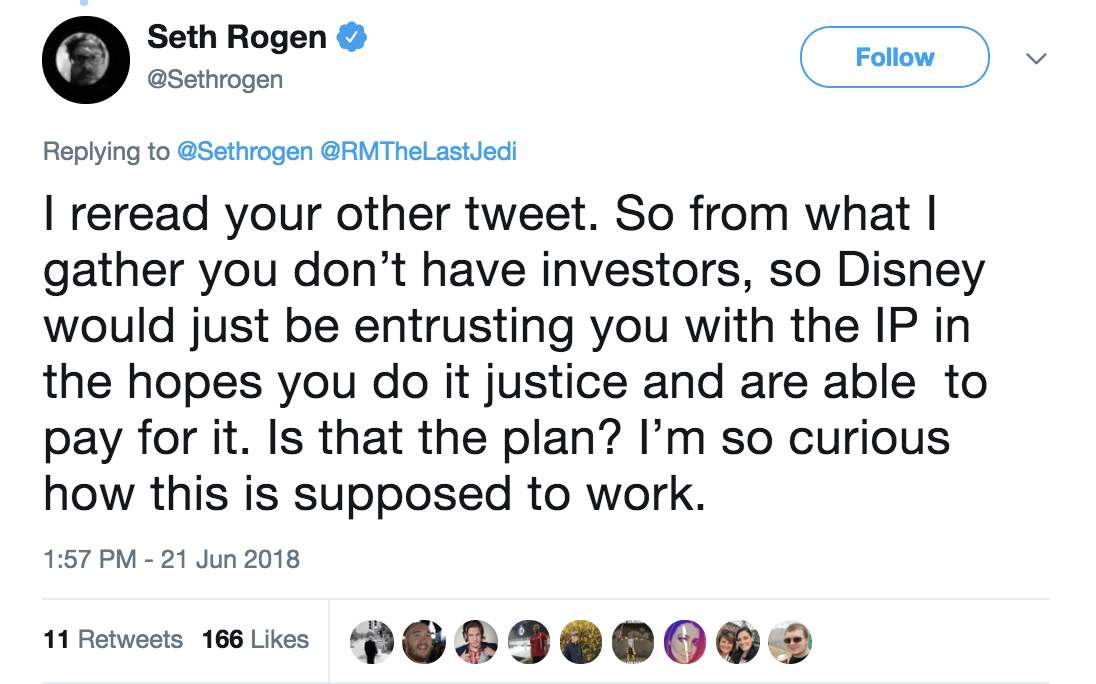 Even Last Jedi director Rian Johnson jokingly chimed in with his own thoughts on, ya know, remaking his film:
Guys, idek anymore.