As you might have heard, Tom Hardy took his dog to the premiere of "Legend," and it was the cutest thing ever.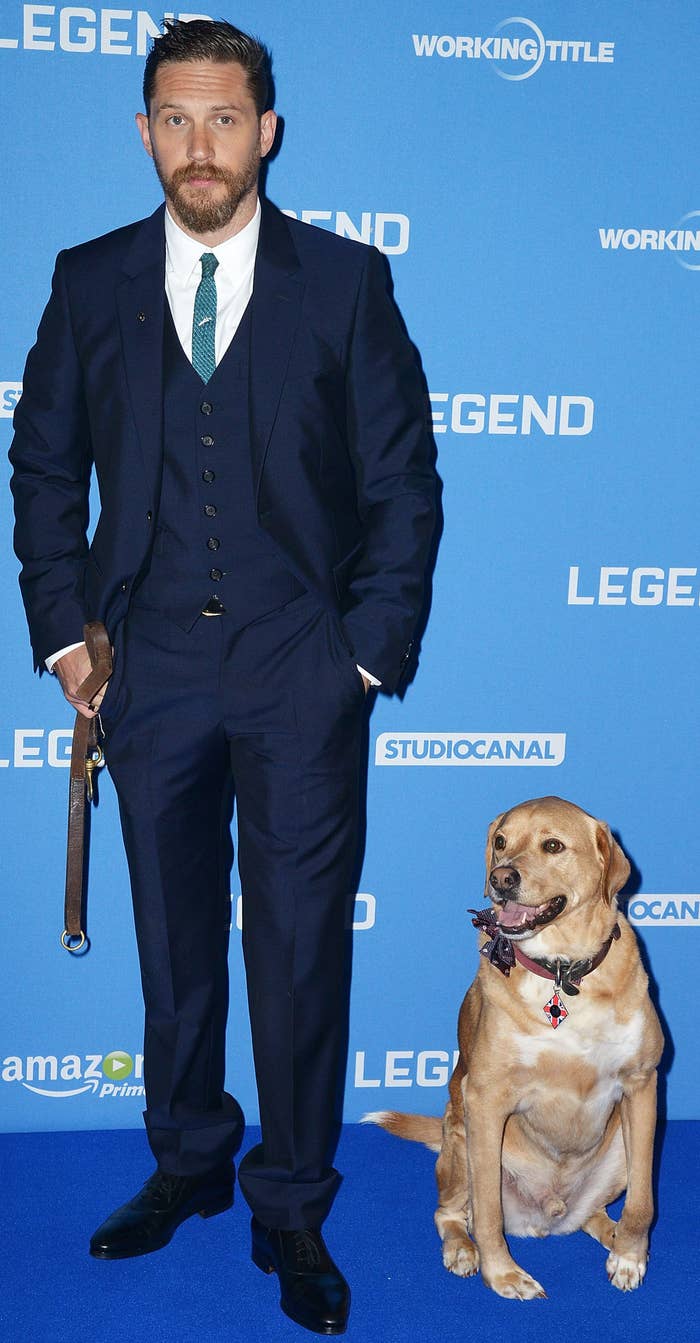 Woody was the best red carpet date, look at how well-behaved he was, sitting all pretty for the cameras.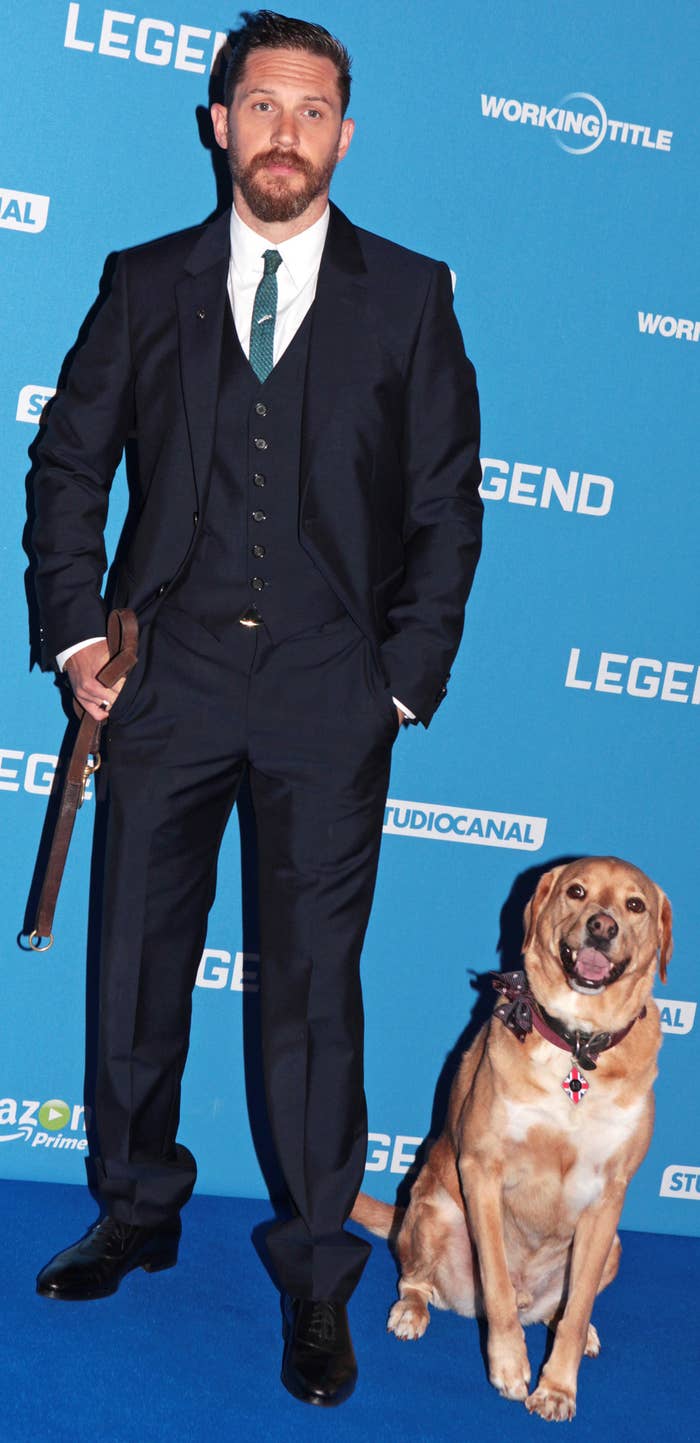 That Woody. He sure is a handsome boy, with warm innocent eyes, and a soft gaze, and everyone seems to love him. Hmm, sure sounds like someone else we know...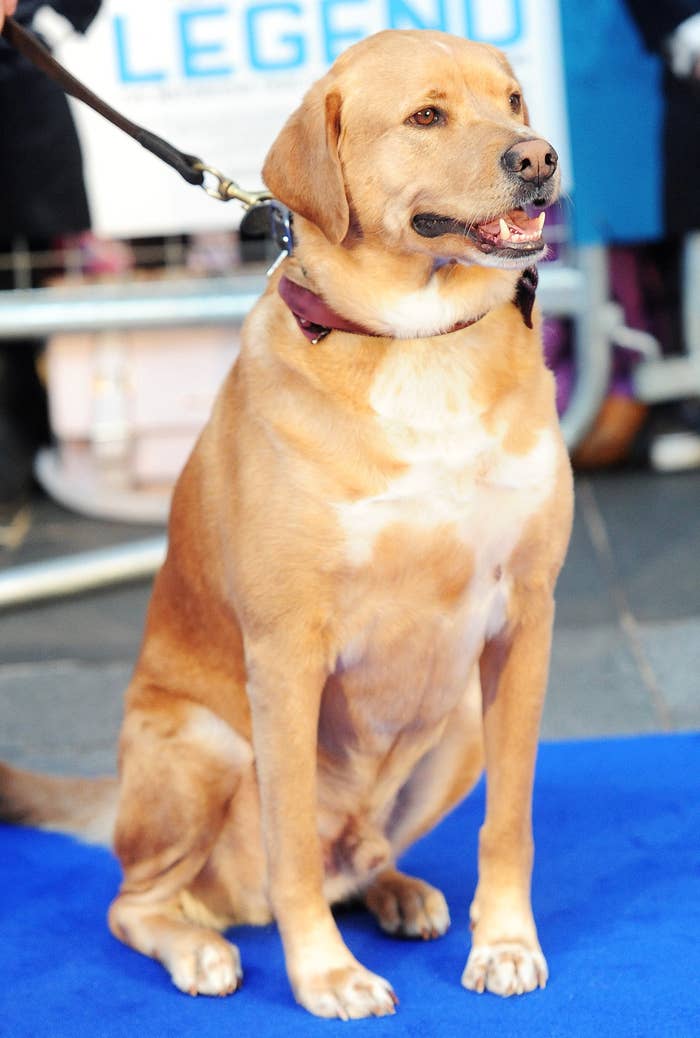 Oh right, his human, Tom Hardy.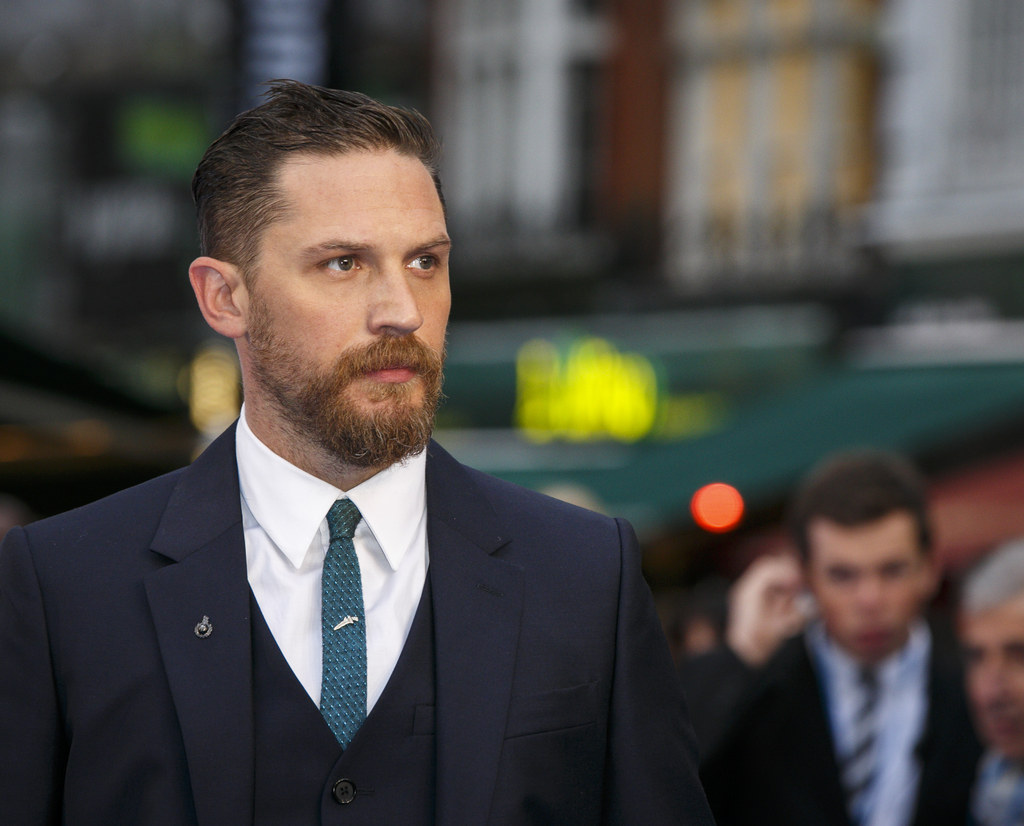 And they, ummm. Wow, they really do look alike.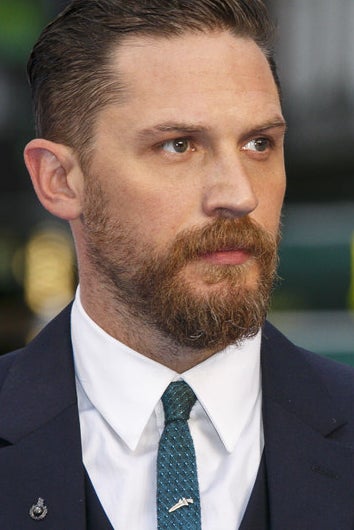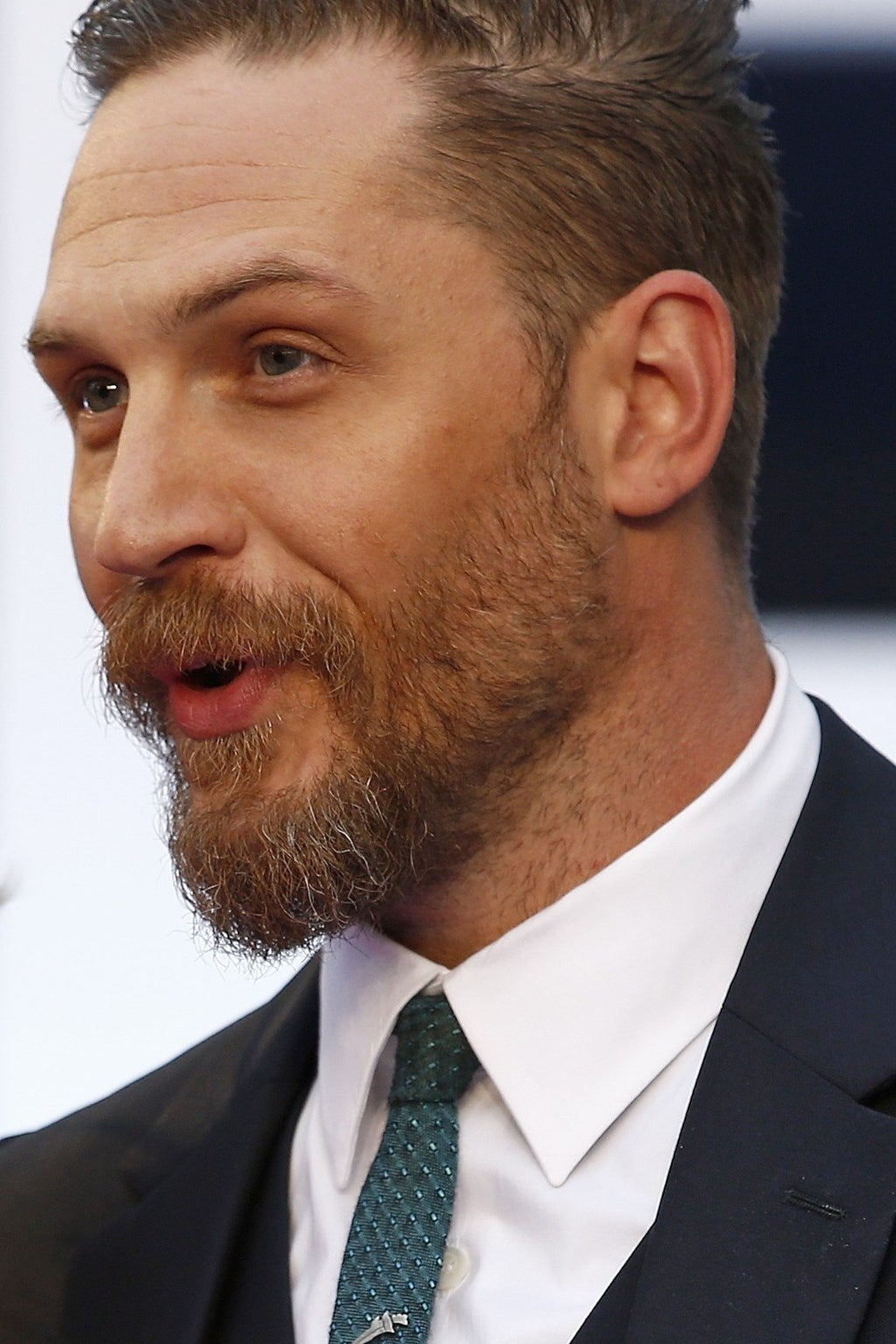 Seriously, LOOK.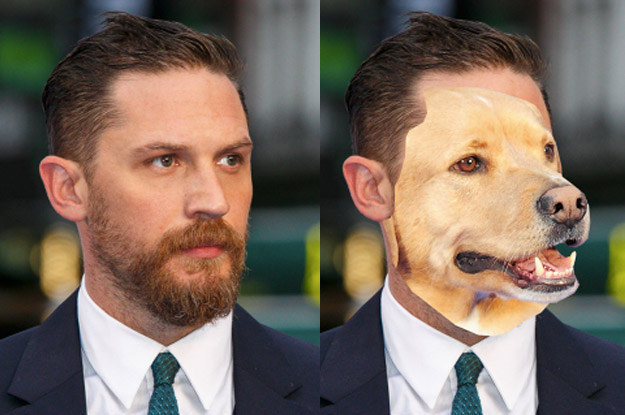 Now LOOK AGAIN. Who is who?!
Tom and Woody, the cutest twins ever.