In case you were not aware, there's going to be a brand-new Star Wars movie all about young Han Solo, starring Alden Ehrenreich as everyone's favorite reluctant rebel.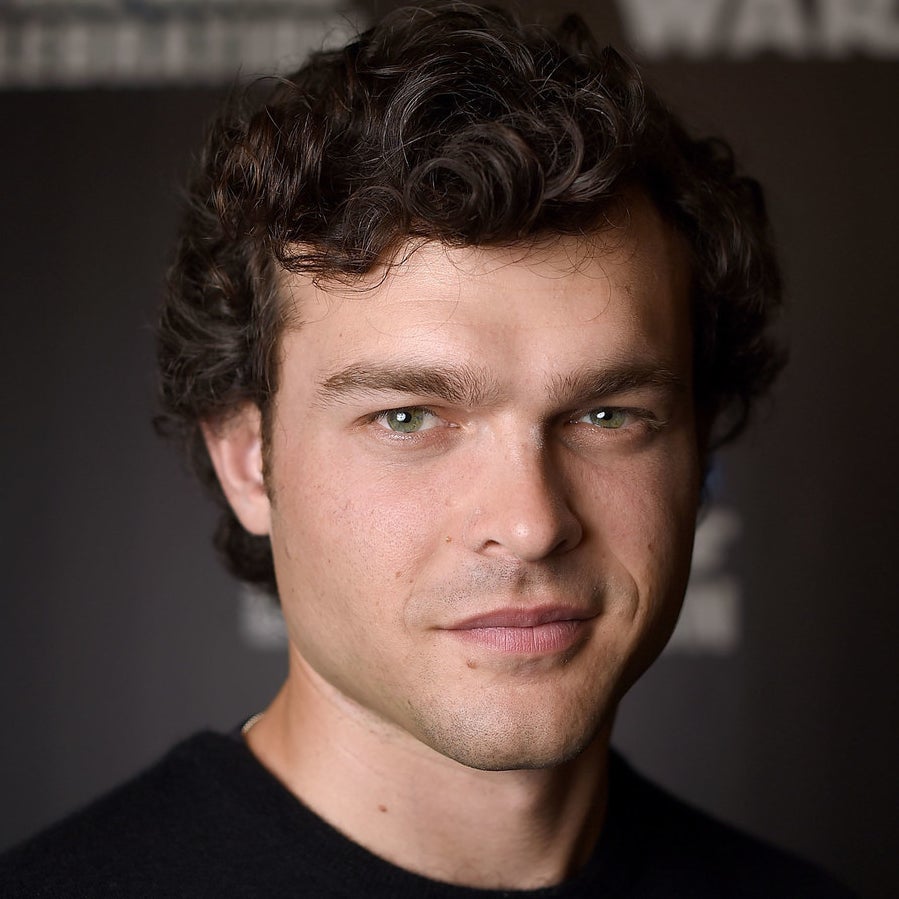 The film doesn't have an official title yet.
And today we've been gifted our first on-set cast photo, shot in London. It's A LOT TO TAKE IN, so let us break this down.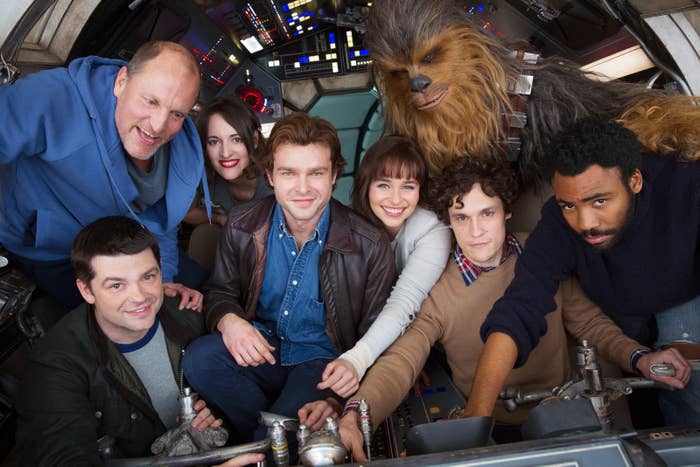 Our young Han is already pulling off the scruffy-looking nerf-herder aesthetic. And Emilia Clarke, aka Khaleesi, looks flawless, even though we have no idea who she's playing yet. LOOK AT THESE TWO MUFFINS.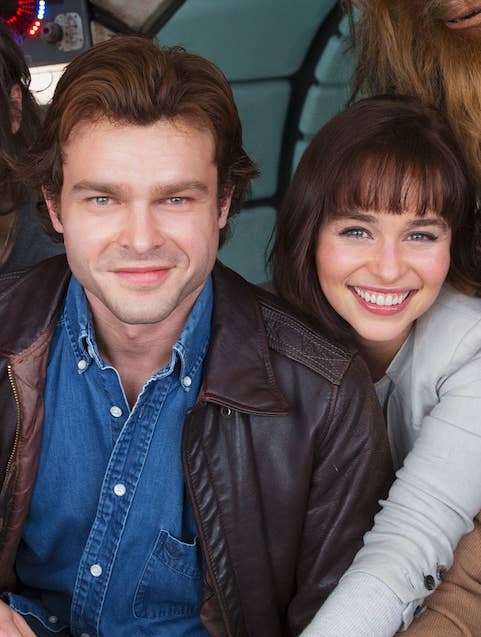 Woody Harrelson confirmed at Sundance that he's playing Solo's complex mentor Garris Shrike. Phoebe Waller-Bridge's character hasn't been confirmed, but just look at her — she's going to rule.
Please light a candle and say a prayer, because Donald Glover is going to ruin your life as young Lando Calrissian. Are you picturing the cape? Picture the cape.
And, of course, the galaxy's best co-pilot and most beloved walking carpet of all time: Chewbacca, this time played by Joonas Suotamo.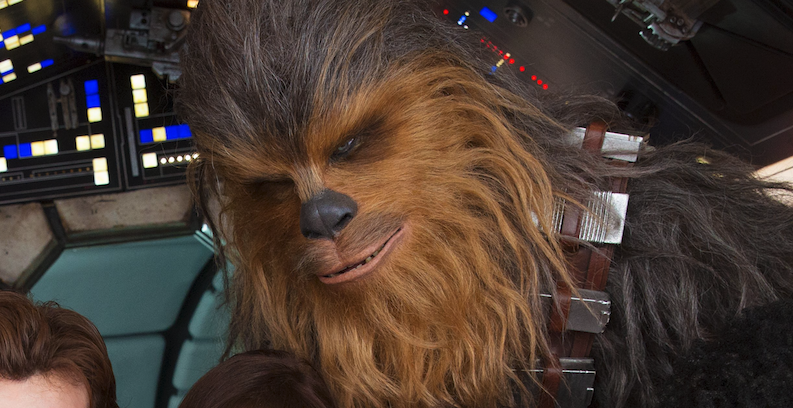 According to a Disney press release, the film will follow Chewie and Han's adventures before the events of Star Wars: A New Hope — which hopefully includes the card game in which Han won the Millennium Falcon from Lando, or else we all riot, OK? OK.
The movie is currently slated for release on May 25, 2018.