Back in July 2017, 14-year-old actor Millie Bobby Brown created an anti-bullying Twitter account called @Milliestopshate. The account only has 58 tweets total and hasn't been active since December 2017.

Back when it was active, the 14-year-old actor used the account to spread positive messages...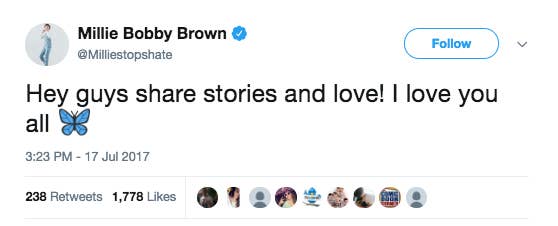 ...and give fans advice about everything from religion to career guidance to friendship.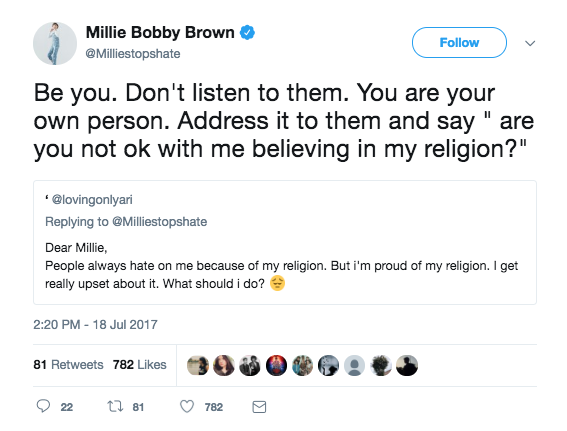 So why does this matter, you ask? Well, Millie was recently the target of a viral anti-gay meme, which led her to delete her main Twitter account (@milliebbrown), and throw some serious shade at the platform during her acceptance speech at the MTV Movie and TV Awards.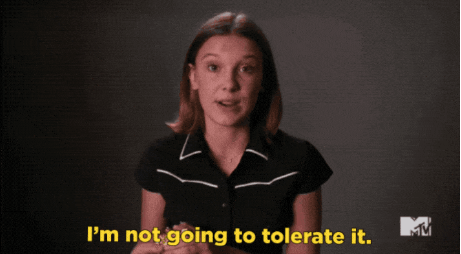 She also called out bullies in her speech, saying, "There should be no space in this world for bullying, and I'm not going to tolerate it, and neither should any of you. If you need a reminder of how worthy you are, and to rise above the hate, message me on Instagram."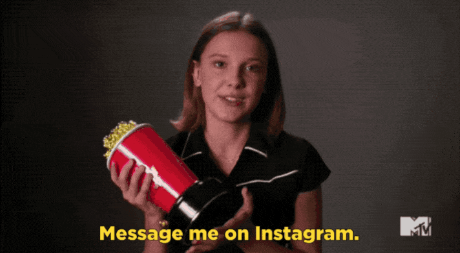 Now, it's possible Millie just forgot about her anti-bullying Twitter account. She's a busy girl and she's got things to do. But given her strong anti-bullying message, it wouldn't be the most shocking thing if she returned to Twitter under @Milliestopshate sometime in the future.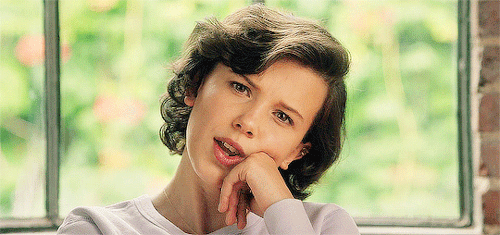 Either way, we're here for the young star's positivity.