Millie Bobby Brown Addressed Bullies And Why She Left Twitter
"I'm not going to tolerate it, and neither should any of you."
Millie Bobby Brown has accomplished so much, and the Stranger Things star is only 14 years old.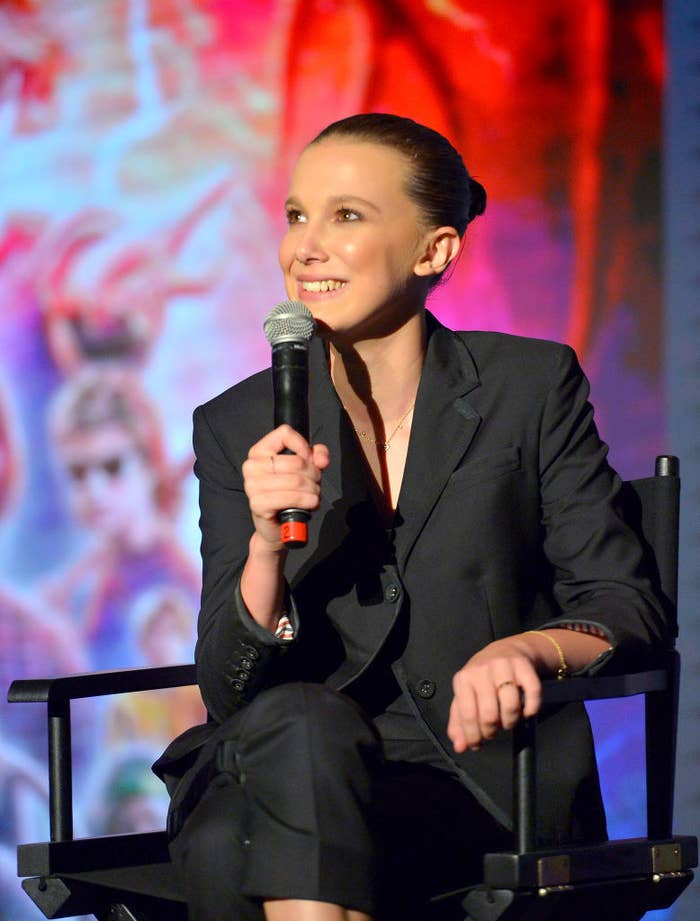 Tonight she added to her growing roster of achievements by winning Best Performance in a Show during the MTV Movie and TV Awards.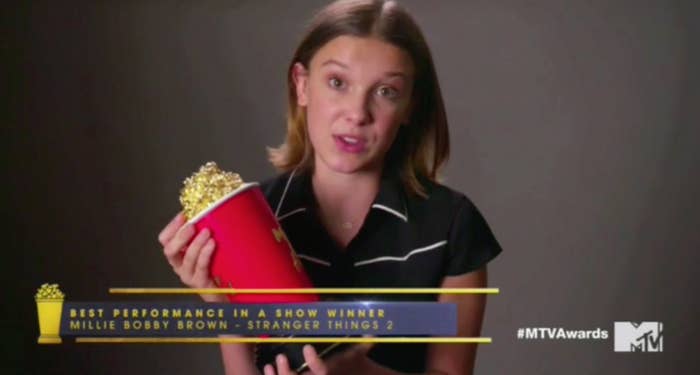 Unfortunately she couldn't be there because she "split her kneecap," but wished luck to her Stranger Things cast mates...
...and recorded an acceptance speech for the occasion. "I want you to know how grateful I am to those that support me," Brown said in the video, and thanked Netflix as well as the Stranger Things cast and creators.
Then she shifted gears and addressed her thoughts on bullying. She recently left Twitter after becoming the target of a widespread anti-gay meme.
"Since I know there are many young people watching this — and even to the adults, too, that could probably use the reminder," Brown told the audience, "I was taught [that] if you don't have anything nice to say, just don't say it."
"There should be no space in this world for bullying, and I'm not going to tolerate it, and neither should any of you. If you need a reminder of how worthy you are, and to rise above the hate, message me on Instagram."
Then, to top it all off, she ended with a wink.