Miles Teller showed up to the ESPYs last night looking real normal.
NOTHING NEW TO SEE HERE. Same ol' Miles in a nice floral tie.
OK OK, so à la Taylor Swift, Miles has done a #Bleachella and is lookin' real blonde.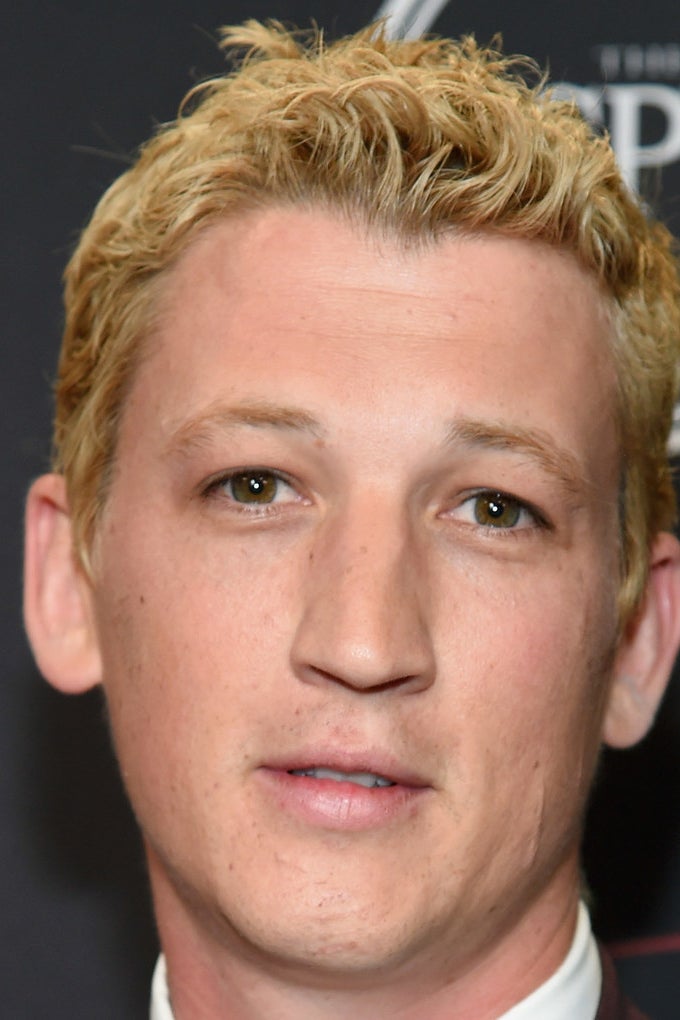 Even the eyebrows.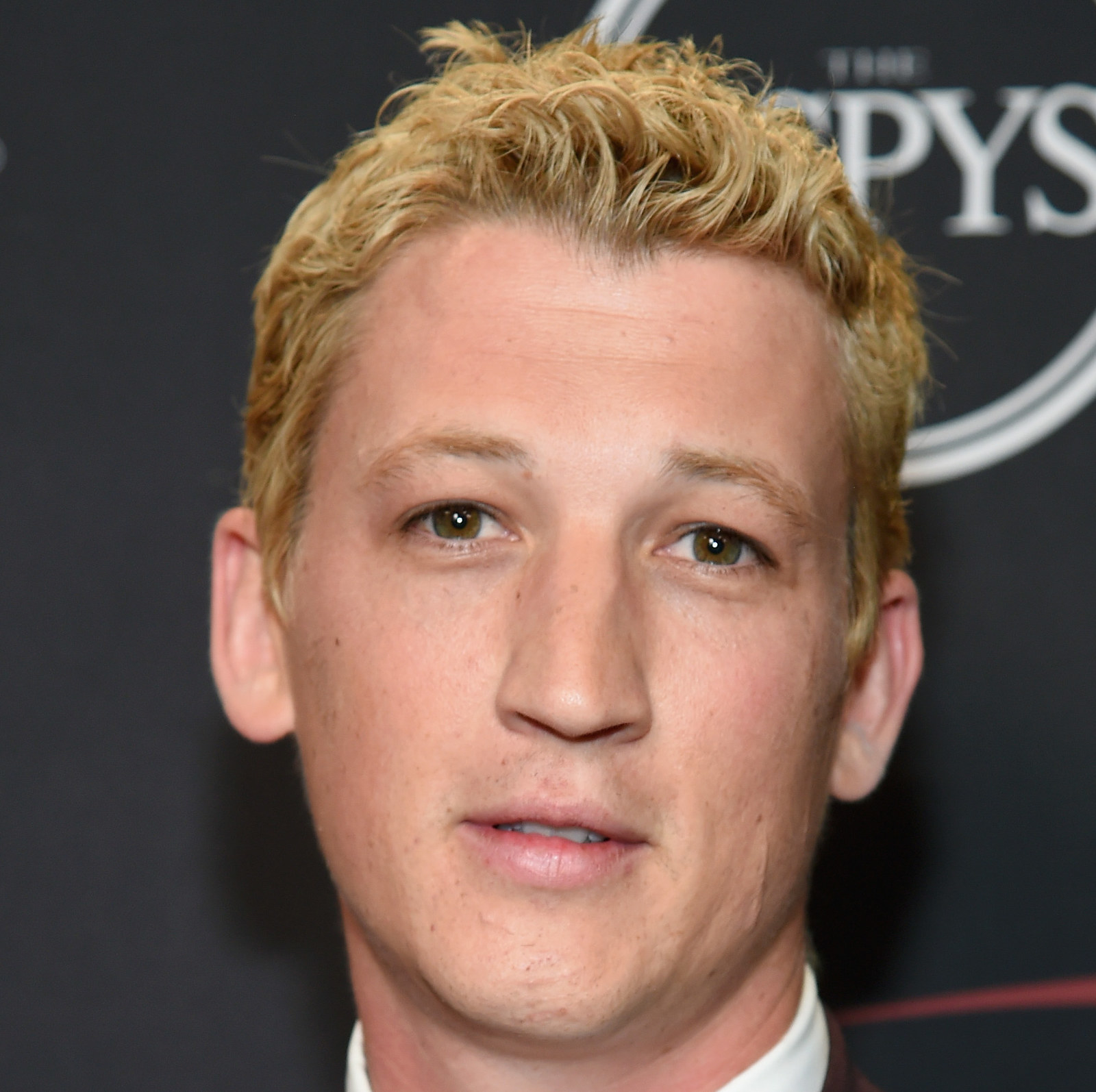 People have a lot of feelings about the new look.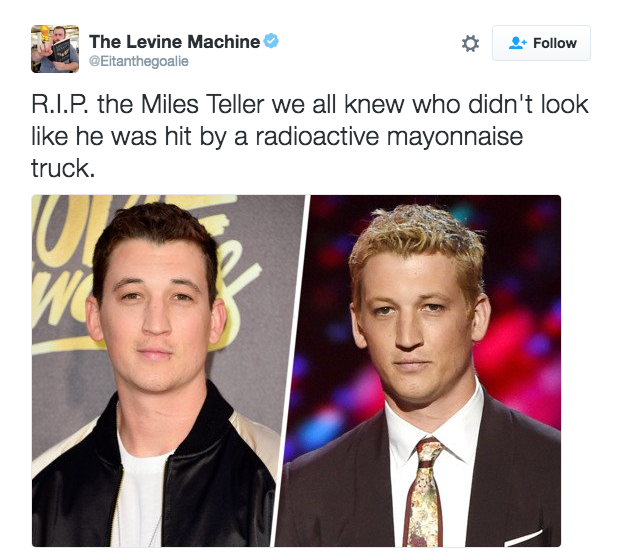 Some people are really on board with it. Blonde Miles is their cup of tea.

Others, not so much.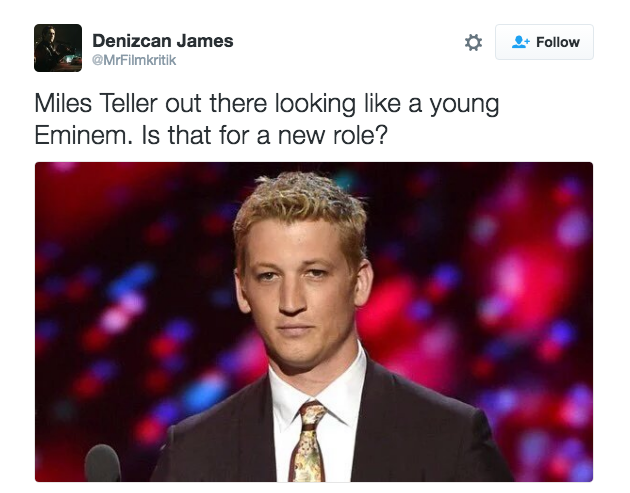 Lots of parallels going on here.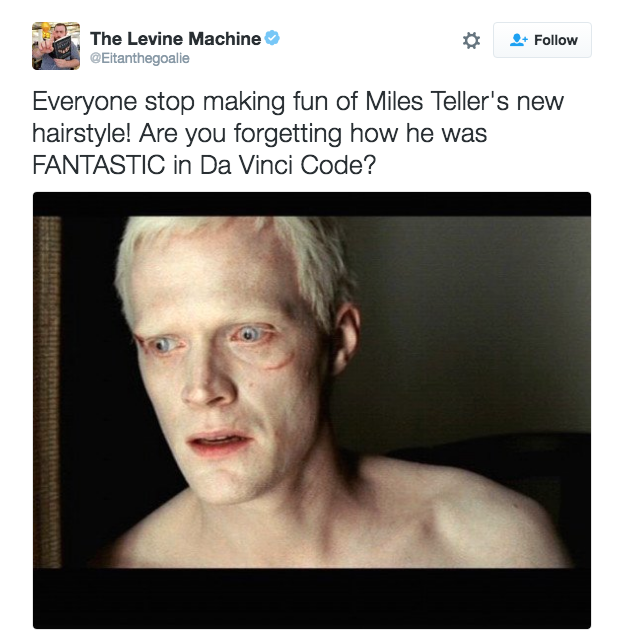 Lots of feelings.

Betrayal, anger...
...disappointment...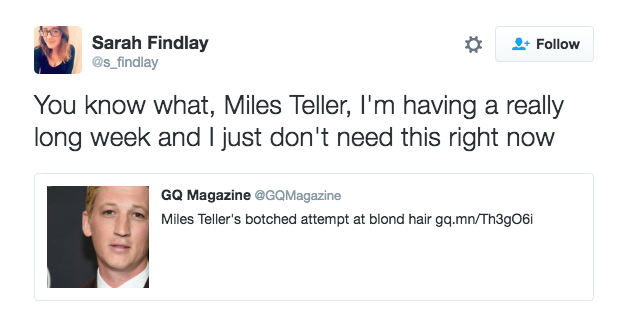 ...anger again...

...still anger...

...and feelings of undue disrespect.

Also some concern.
But the hair might not be THAT new. Three weeks ago, Keleigh Sperry, Miles' girlfriend, Instagrammed this shot: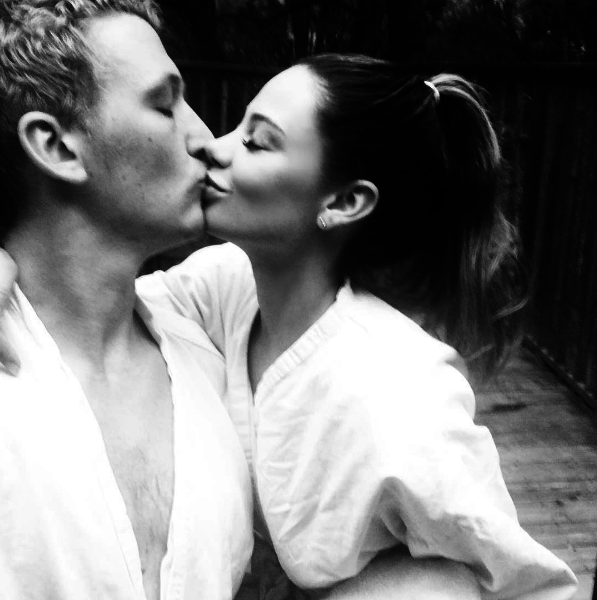 That LOOKS like bleached hair, despite the black-and-white filter. Maybe Keleigh and Miles wanted to let the hair have its moment in the spotlight.