Let's just get something straight right off the bat: The cast of Ant-Man and the Wasp is just all sorts of attractive.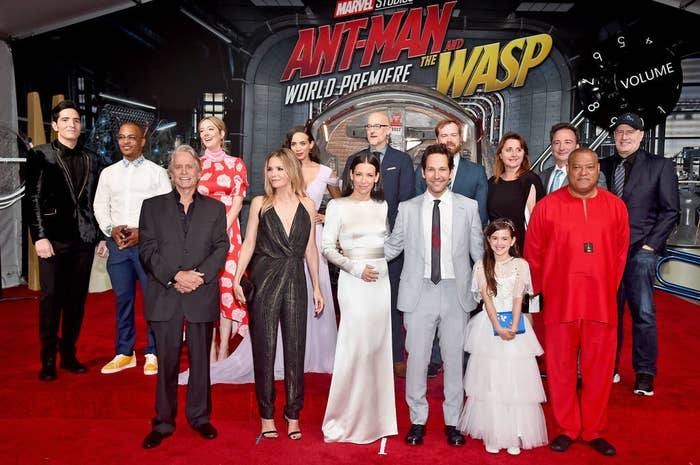 And they all stepped out in their best threads for the premiere last night. It was a blessed event.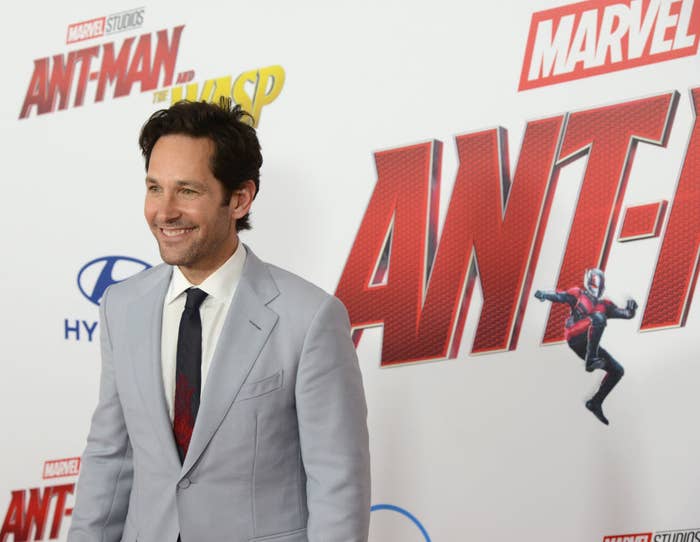 I'm all for effortlessly ruffled Paul Rudd, aka Ant-Man himself.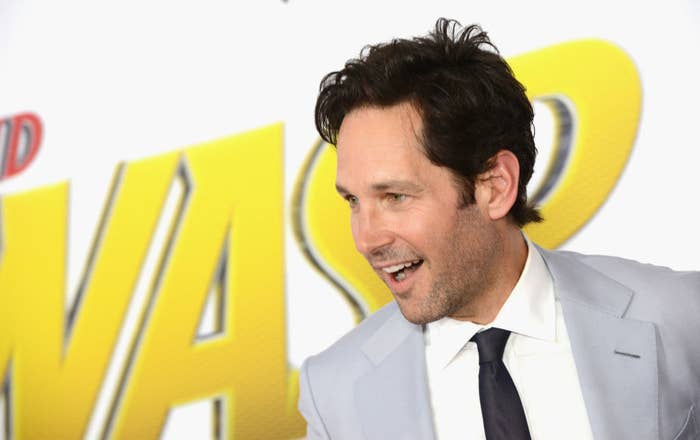 Who gave her permission???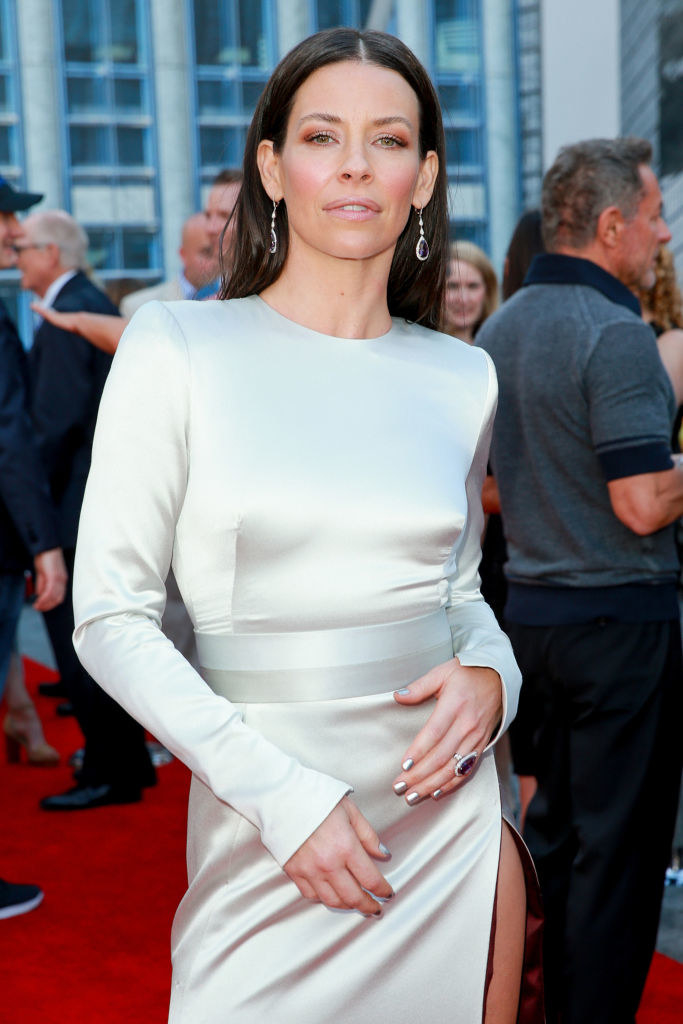 And, uhh, can we talk about Hannah John-Kamen, aka our new villain, Ghost?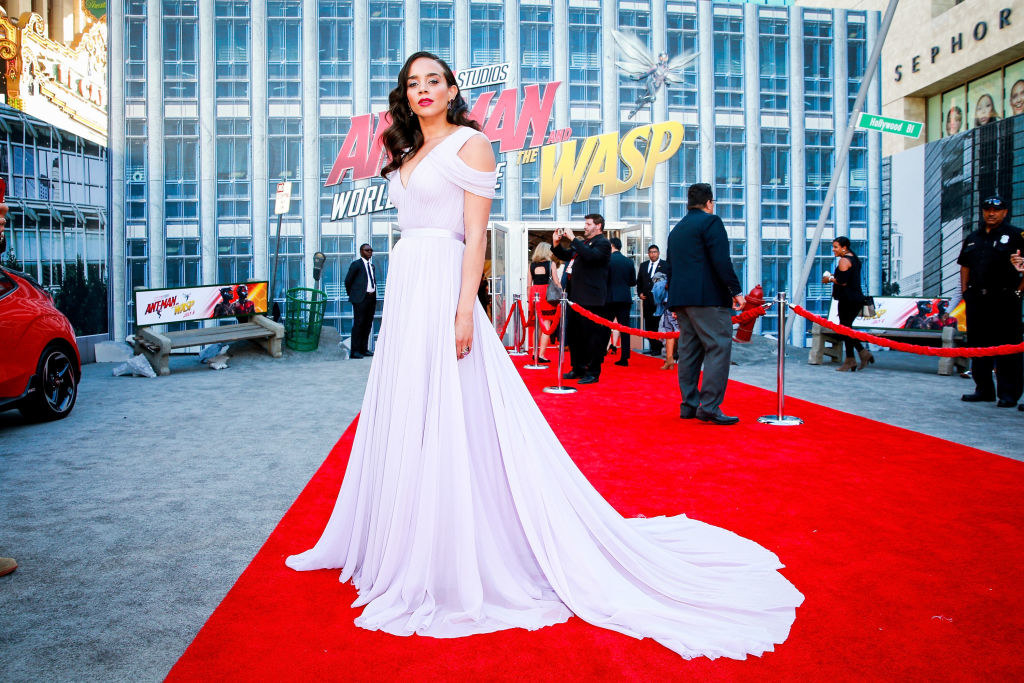 She took absolutely no prisoners.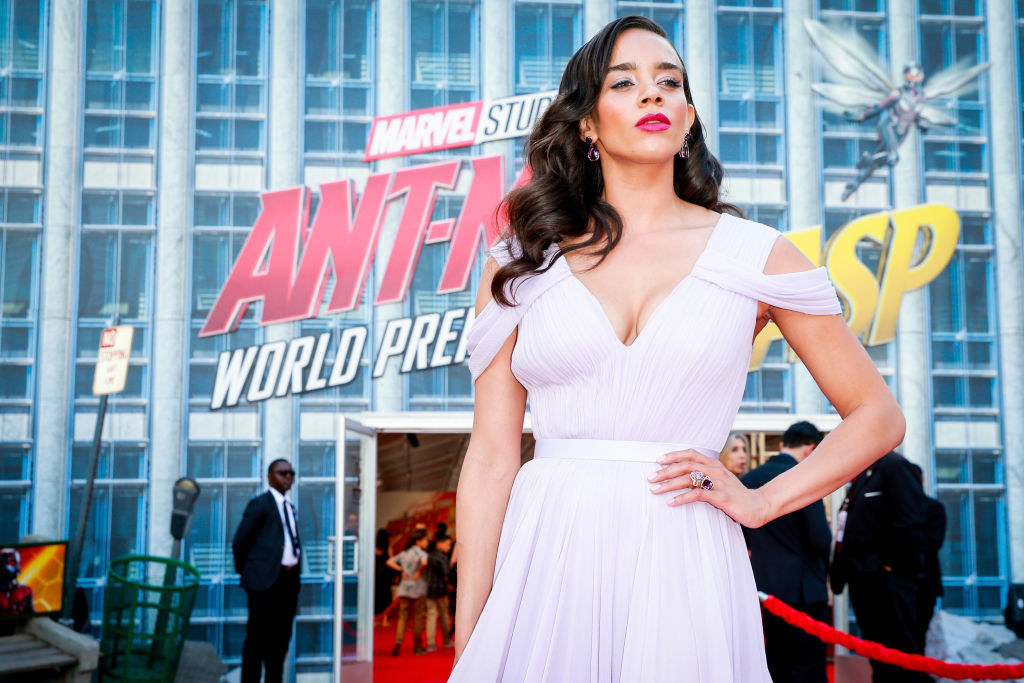 Sweet and smol Abby Ryder Fortson, aka Cassie Lang, wore one of the best sparkly headbands I've ever seen...
...and posed with her on-screen dad later in the night.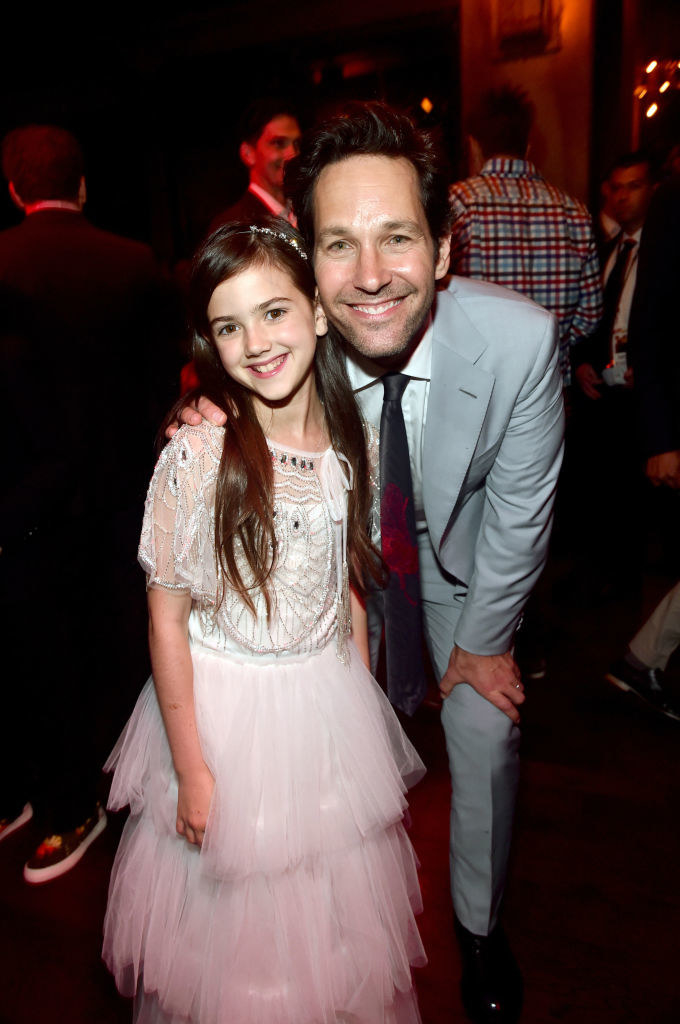 David Dastmalchian, aka Kurt, and Judy Greer, aka Maggie, took a minute to pose off-carpet.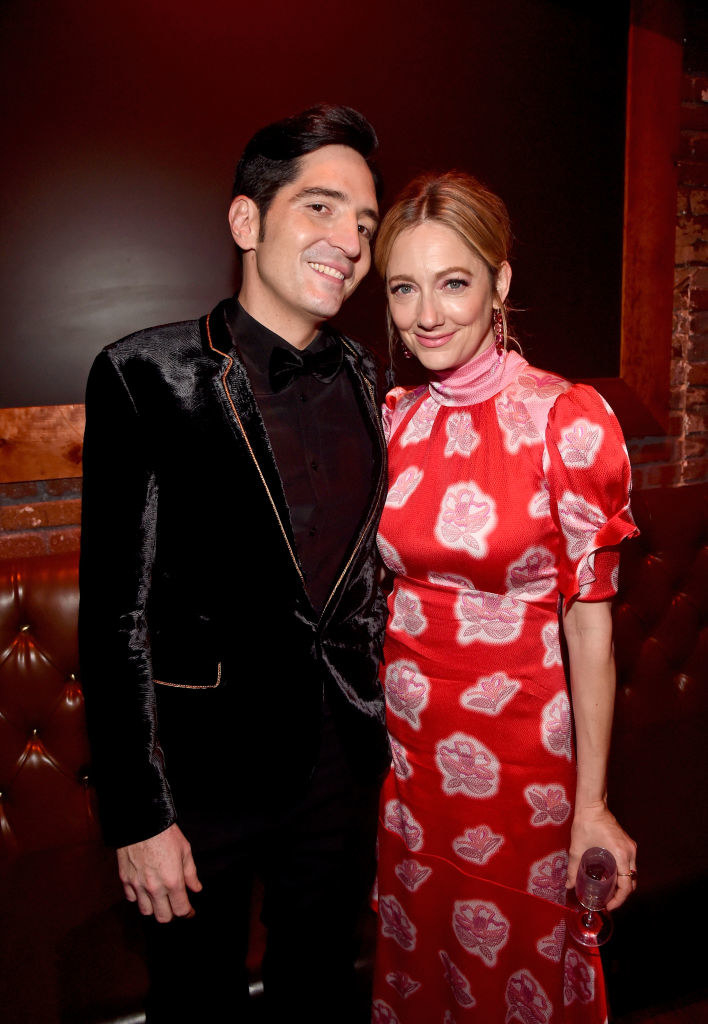 Michael Douglas rocked some shades.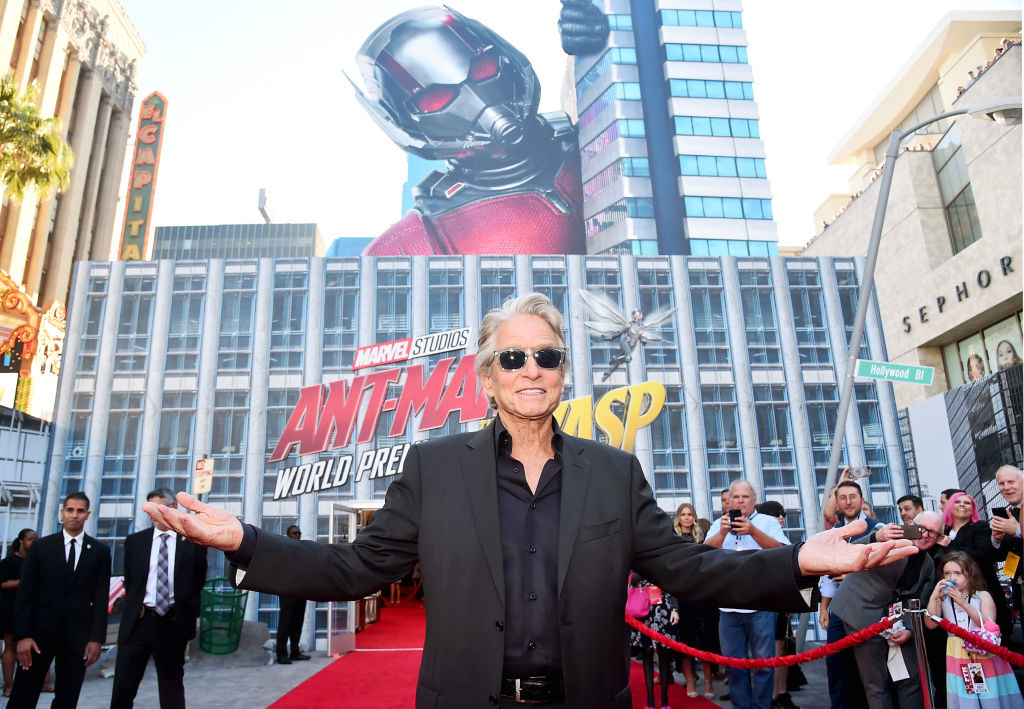 ...and Michael Rooker, aka Yondu/Mary Poppins.
But we need to end this lovely journey with the One True Queen and Master of Velvet Jumpsuits, Michelle Marie Pfeiffer, aka Janet Van Dyne.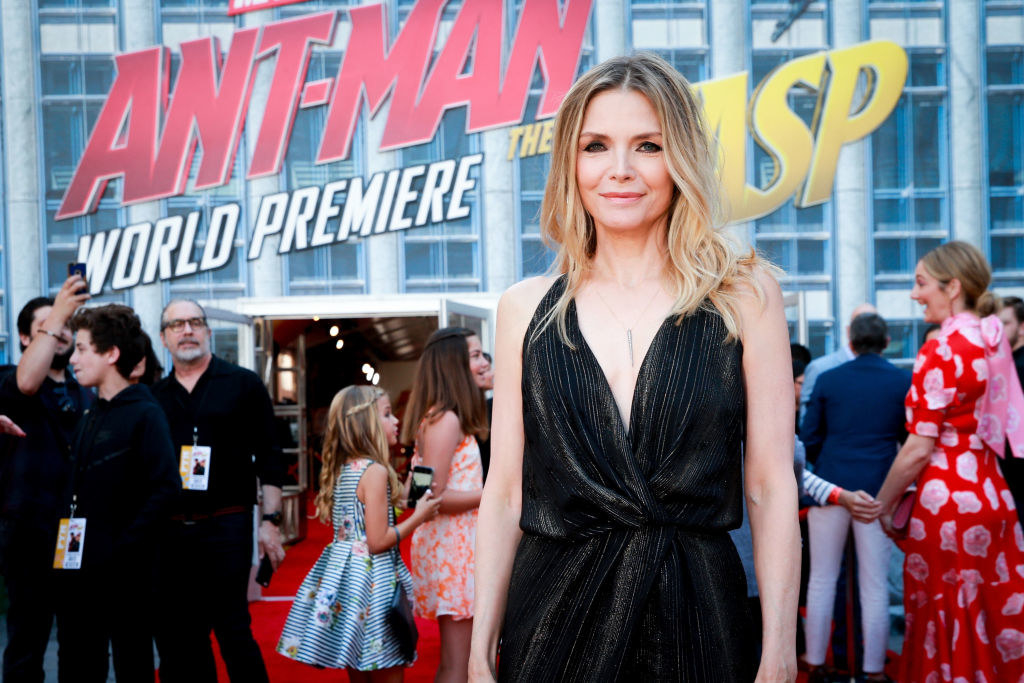 I will follow her into battle and near-certain death.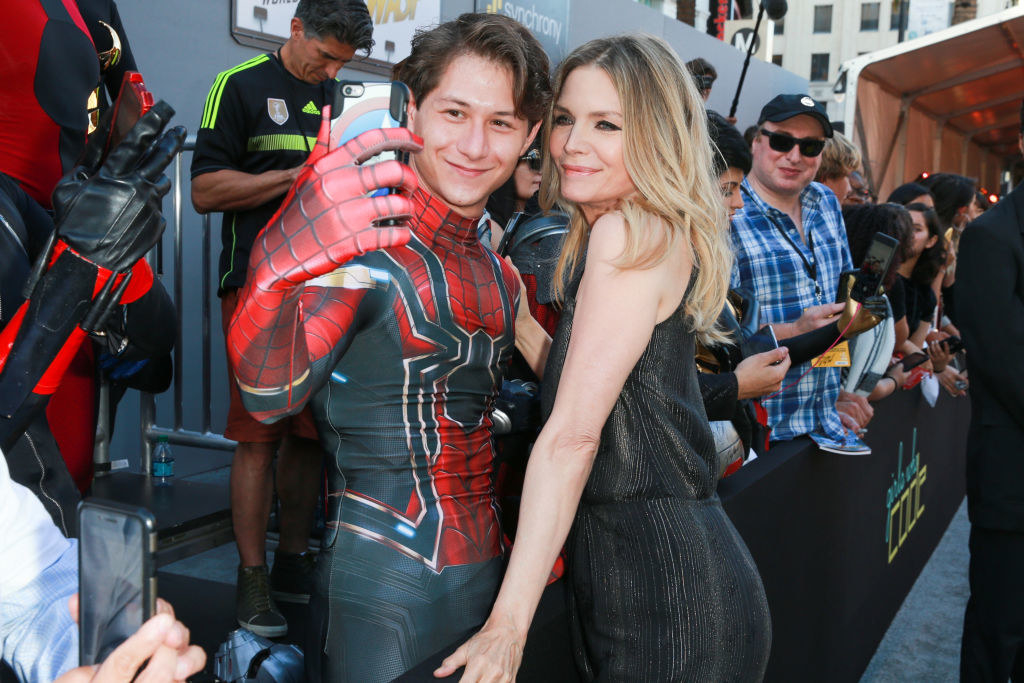 Or totally certain death, honestly. Fine with it.