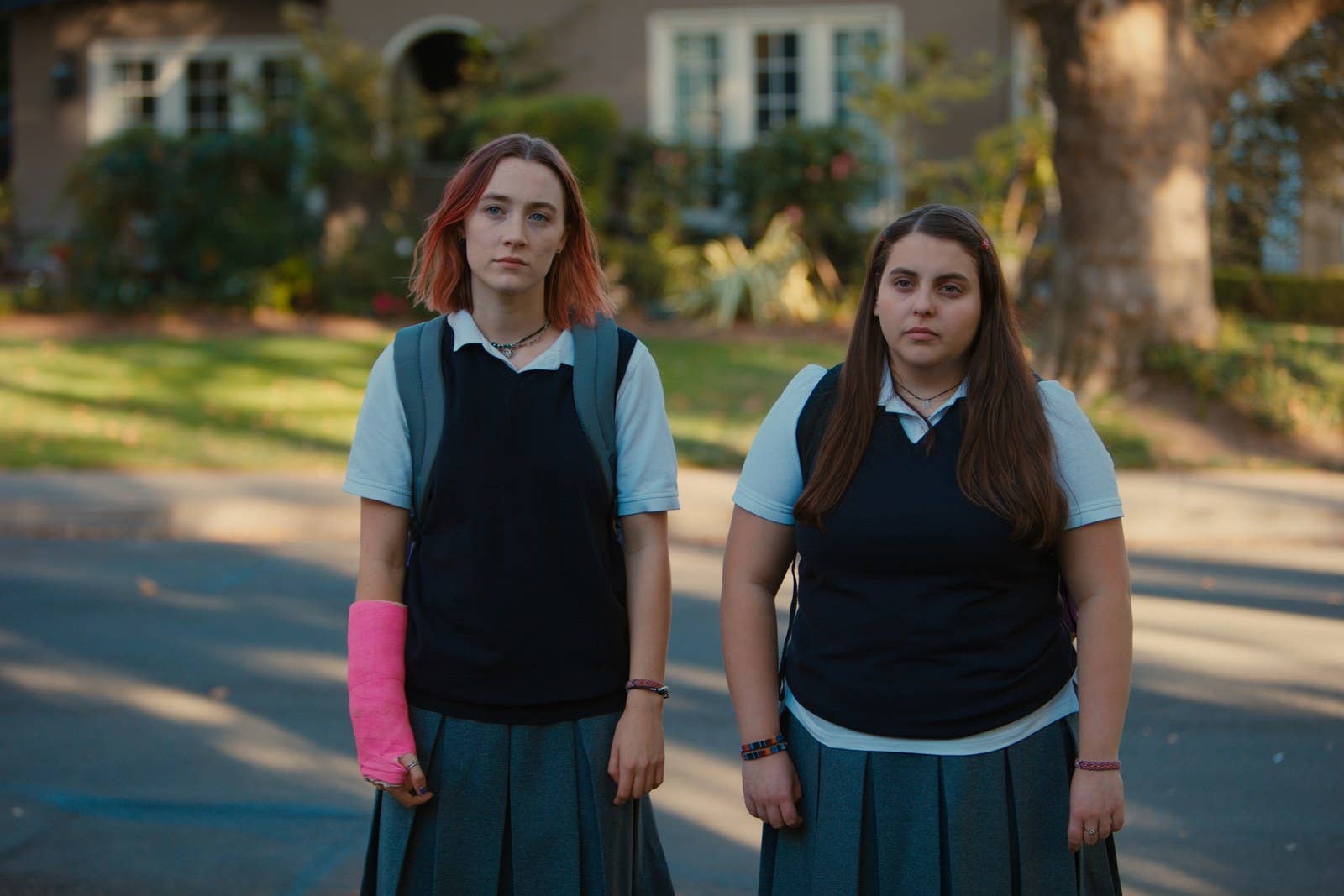 Beanie Feldstein understands how important a nickname can be. Born Elizabeth Feldstein, her British nanny nicknamed her "Elizabeanie," which quickly shortened to "Beanie" and stuck.
"'Elizabeth' doesn't feel related to me at all," the 24-year-old actor said in a New York coffee shop as she played with her silver cursive "Beanie" necklace. "I don't know if I ended up fitting the name or the name ended up fitting me. But I love it."

It's almost too serendipitous that the 24-year-old actor now finds herself the breakout actor in a movie titled after a nickname: Lady Bird. Greta Gerwig's new film is already poised to soar this awards season. After premiering at the Telluride Film Festival to rave reviews, the movie currently holds a 100% rating on RottenTomatoes, and has continued to garner major critical acclaim.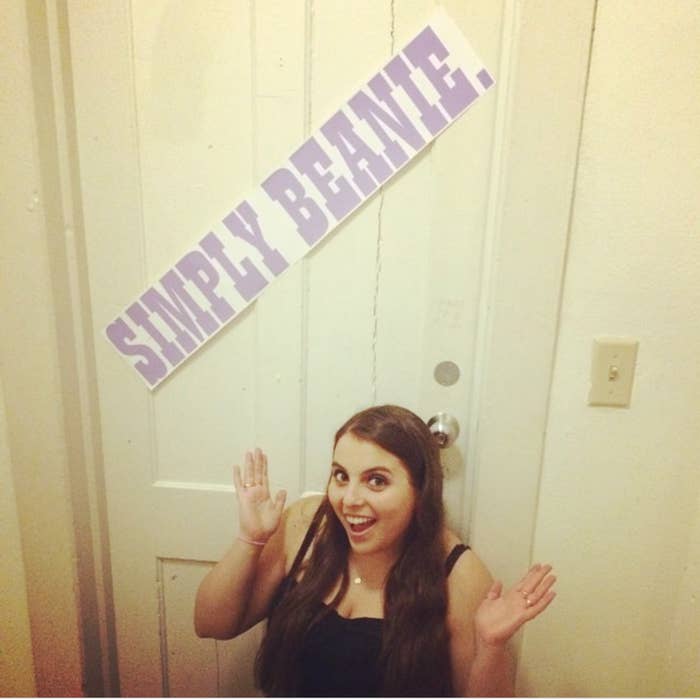 At the center of this year's indie darling is Christine "Lady Bird" McPherson (played by Saoirse Ronan), an outspoken, pink-haired high school senior from Sacramento. She, like Feldstein, prefers to go by her self-styled moniker. Feldstein plays Julie Steffans, Lady Bird's nicknameless best friend.
Julie's everything Lady Bird isn't: painfully shy, a dedicated student, and endlessly loyal. The girls' odd-couple dynamic lends the movie some of its most hilarious and heart-wrenching scenes: eating unconsecrated Communion wafers and talking about masturbating in the bathtub; getting high together on Thanksgiving; cry-belting "Crash" by the Dave Matthews Band from their reclined car seats. They even go to prom together and pose for cheesy Eternal Flame '03 photos.
Julie is a sweet second fiddle, a calming counterpart to Lady Bird's extroversion, and a huge departure from the characters Feldstein has mostly played until now: wild party girls — she had a one-line role in Orange is the New Black as someone who roofies her own drink, and played one of the three central sorority sisters in 2016's raunchy comedy Neighbors 2: Sorority Rising — who don't tend to mirror her own personality.
"It's so funny to me when I get to play these crazy girls!" Feldstein said. "I'm such a goody-goody. I'm here 15 minutes early, I have my schedule, I have my planner. With Julie, when I read 'sweet, chubby theater girl,' I was like, Whaaat?"

The role of Julie offered Feldstein a more relatable character interpretation. When she first read Gerwig's script, she felt "more emotionally connected" to Julie than she ever had to an on-page character before.
"I'd never felt anything like that before," she said. "I was like, 'If I don't get this, I will be devastated.'"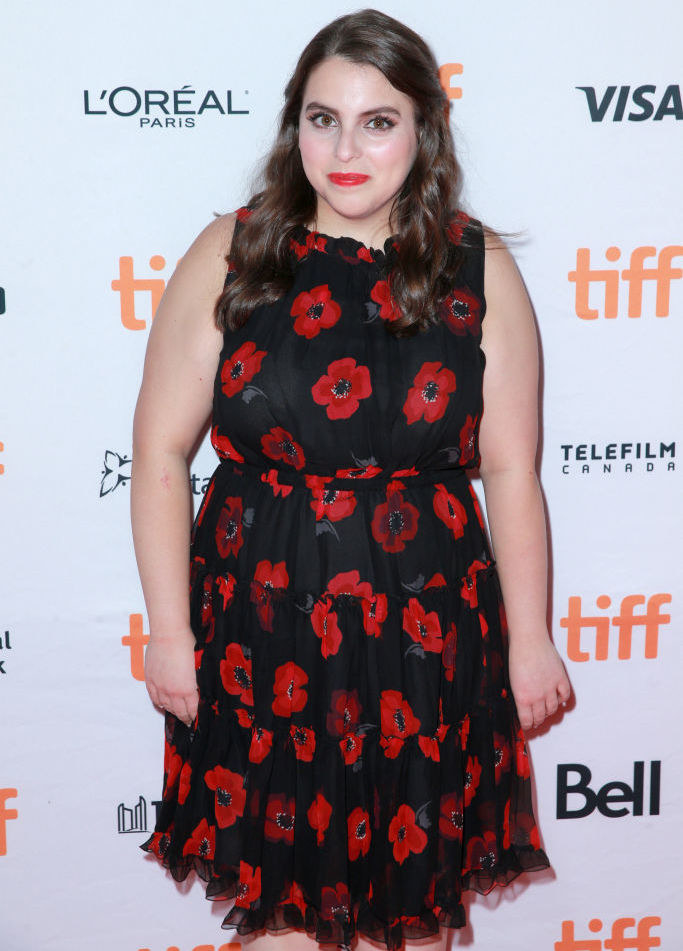 In fact her attachment was so immediate and uncharacteristically intense that she got a rare case of pre-audition jitters. Usually, Feldstein takes a very grounded, confident approach to auditioning.
"I have this saying: They either want The Bean or they don't want The Bean," she laughed. "I just am my own thing. It works or it doesn't work. So I don't get that nervous because it's either gonna be me or it's not gonna be me."
But her audition for Lady Bird was different; she was so nervous that she even remained unusually tight-lipped. Usually a self-described "Chatty Cathy," Feldstein didn't tell anyone she was up for the role, not even her mom. She auditioned opposite Gerwig herself in New York, and tried to keep her goal as simple as possible: "Listen and respond honestly to what she's giving you." When she found out she got the role, she FaceTimed her mom, sobbing, and had to explain everything from the beginning.
"I'm not [Julie], but I know her," Feldstein said. "At the core, we share a similar sensibility: deep, deep love for friends, loyalty, and a true love for theater."
Feldstein, who currently lives in New York with her best friend from middle school, moved back into her parents' house in Los Angeles to film Lady Bird. She has two older brothers, but they've been out of the family home for a long time — Jordan is 16 years her senior, and actor Jonah Hill is 10 years older. Between sleeping in her childhood bedroom again and often putting on a school uniform to play Julie, Feldstein immediately felt like she was back at Harvard-Westlake, the private school in California she attended for middle and high school.
But for all her similarities to Julie, Feldstein had a very different high school experience. While Julie excels academically and discovers theater near the end of school, Feldstein struggled to find firm academic footing until her junior year, and is a seasoned thespian who's been singing since age 5. She's currently starring in Hello, Dolly! on Broadway opposite Bette Midler, a gig producer Scott Rudin (who served as producer on both Lady Bird and Hello, Dolly!) suggested she audition for.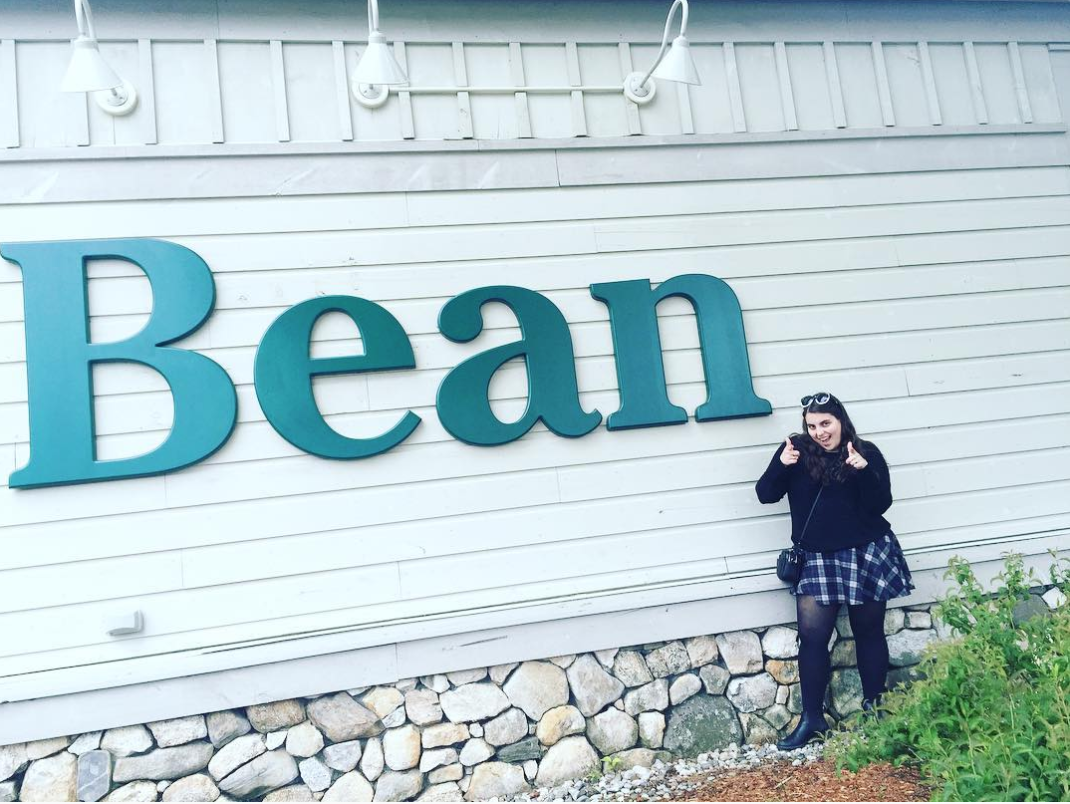 That extreme discrepancy in performance experience levels presented a challenge for Feldstein, especially during one of Lady Bird's most charming scenes: the auditions for the school production of Stephen Sondheim's Merrily We Roll Along. Everyone else, including Lady Bird, belts out Sondheim tunes to flowery piano accompaniment. Julie sings a hymn she knows by heart, totally a cappella. Her hands are shoved in her pockets and she nervously sways in her white tennis shoes. Her voice rings out pleasantly thin and soft, and sounds wholly untrained.

"I have to tell you, I was so nervous for that scene," Feldstein sighed. "Julie wouldn't have had professional training. I've had years of voice lessons and experience, so I wanted to make sure the sound of her voice was right. I tried to sweeten up my tone as much as possible. I wanted to make sure it was Julie singing, not me singing."
High school theater also ties strongly into Feldstein's group of friends. She has some close female friends from her time studying sociology at Wesleyan College — she has a gold ring with four inset stones and "The Ladies" inscribed on the inside, a graduation present she and her three best collegiate friends received from their parents. But her closest bonds were forged during Westlake musical theater productions. Her best friends still include most of the cast of their school's rendition of Into the Woods (including her high school prom date, Broadway's Dear Evan Hansen star and Tony Award–winner Ben Platt).
"I feel extremely lucky in that I have a very tight-knit group of friends. I feel like I have so many versions of that Lady Bird/Julie relationship," she said. "But our high school group is really special."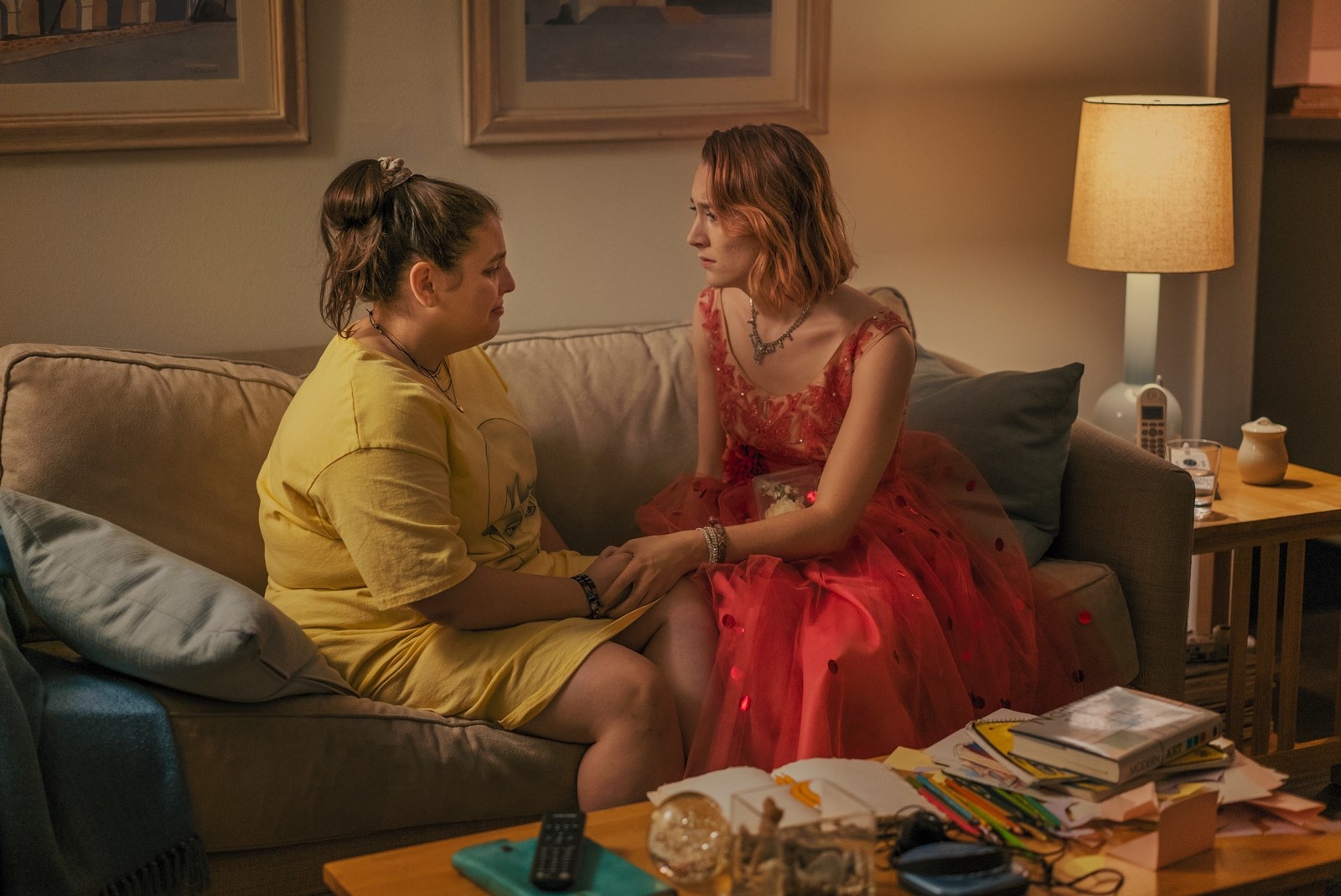 Feldstein also gained a new friendship through filming Lady Bird: lead actor Saoirse Ronan. The two actors walked into the first day of rehearsal wearing the same color nail polish on their fingernails (purple) and toenails (light blue). With Gerwig's blessing, they decided to keep the same polish for all of filming, and spent their downtime goofing off and quoting Bridesmaids together.
"I think the bond we created as Lady Bird and Julie stemmed from our own love of each other," she laughed. "She makes everyone around her better. We just fell in love, there's no other way to put it. I am in love with her. She's just the best."

Now, Feldstein isn't really sure what's next. She's heard all the awards season buzz, and she truly believes it's deserved, but she hasn't fully absorbed any of it yet. She can still hardly believe she landed the role.
"This is once in a lifetime. This is a very special thing. I can't believe I'm here," she said, grinning widely. "I could never in a million years have predicted this for myself."