In fall 2017, former president Barack Obama sat down with David Letterman in New York City and gave his first television talk show appearance since leaving office.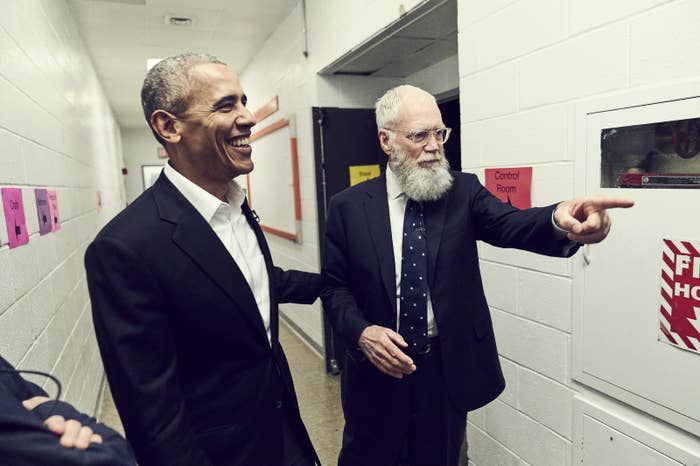 The hour-long episode, the first of six total in Netflix's My Next Guest Needs No Introduction With David Letterman, is full of fascinating insights into Obama's life — but the best part was when he talked about fatherhood. Like when he cried after dropping Malia, his oldest daughter, off at college, and the secret service pretended not to notice.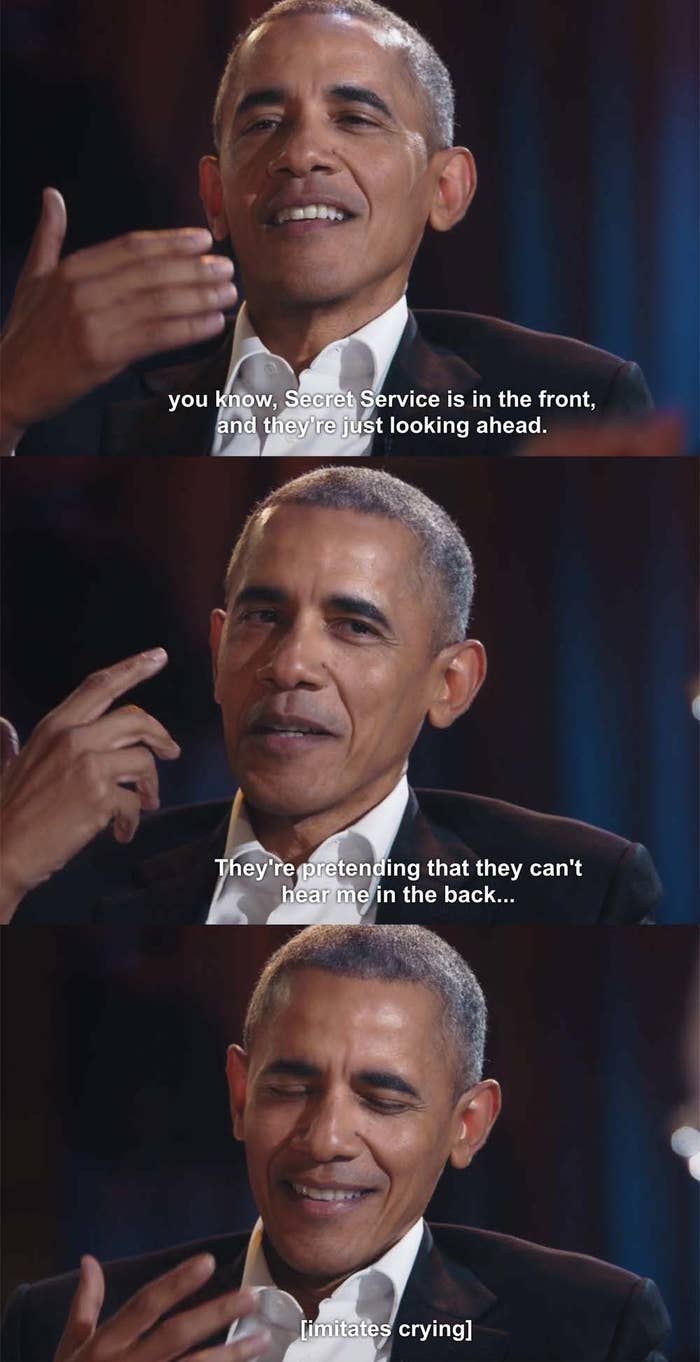 But one of the most charming parts of the premiere is actually a story from Letterman. He explained what happened when he first introduced himself to Malia.
During a function at the White House, Letterman approached Malia to explain how he knew her parents, and thank her for inviting him.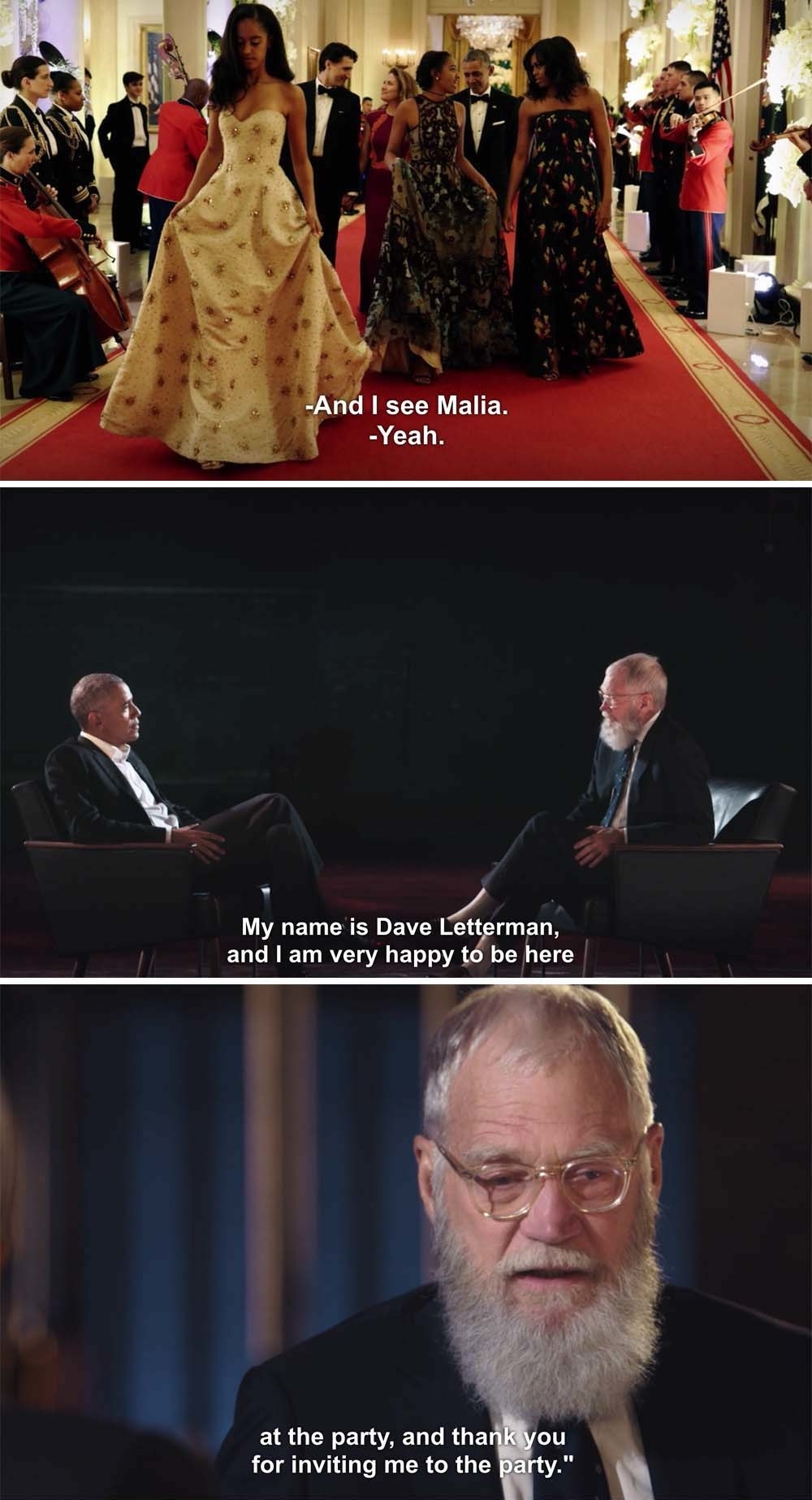 And Malia served him a sick, playful burn.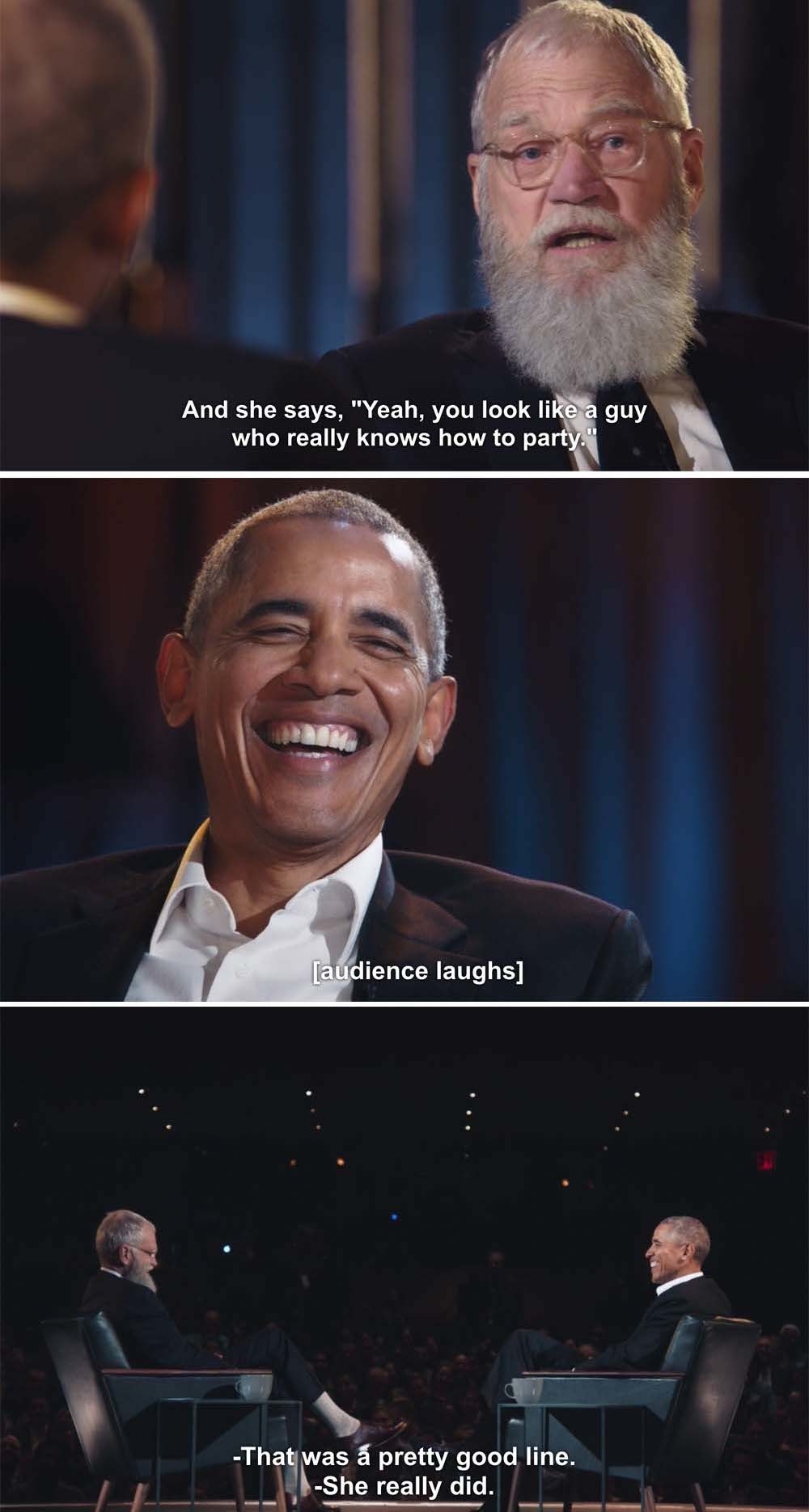 Letterman loved it.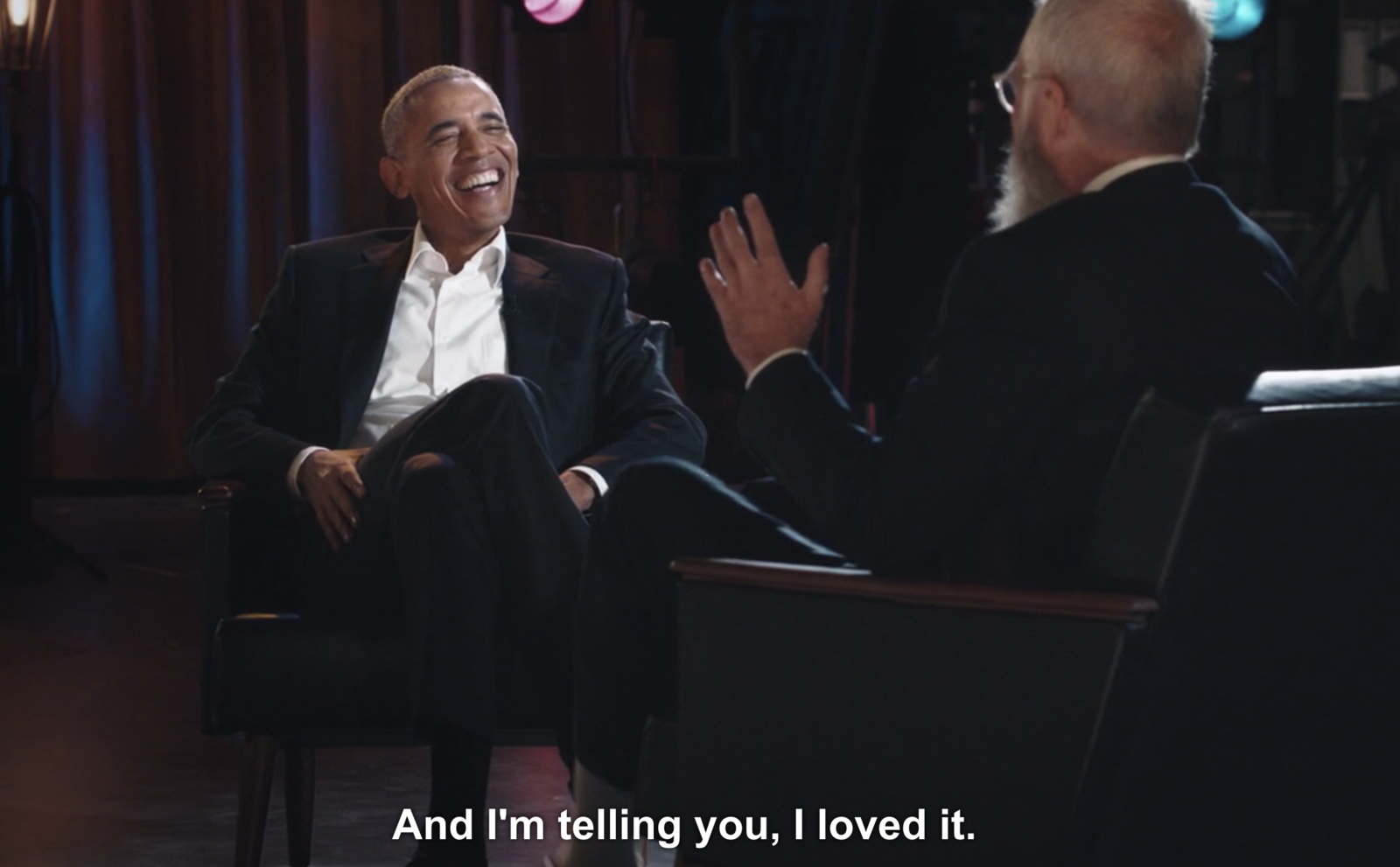 But no one loved it more than Malia's dad.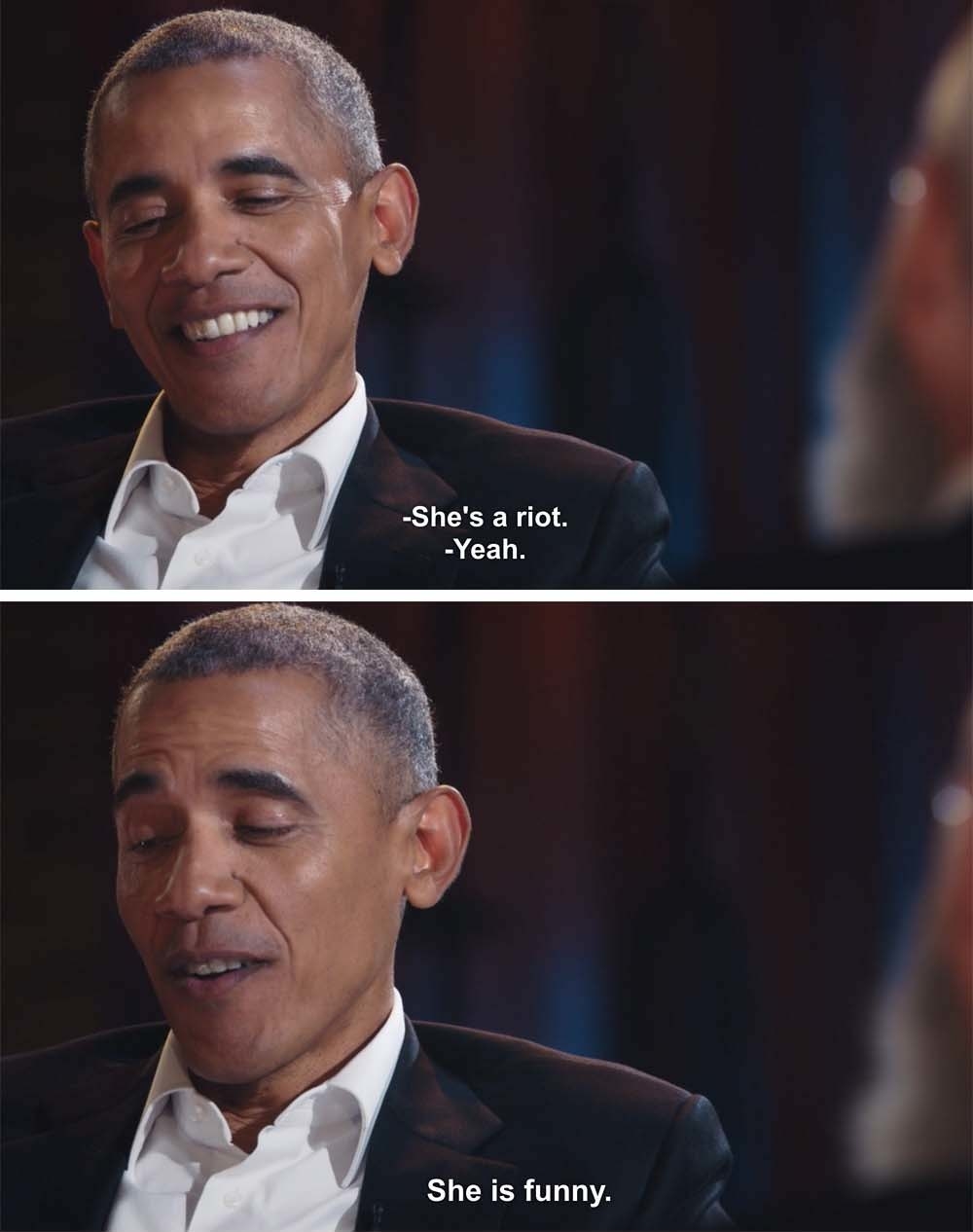 The first episode of My Next Guest Needs No Introduction With David Letterman is currently streaming on Netflix, and the second episode, featuring George Clooney, launches globally on Friday, Feb. 9.