As we all know, the women of Star Wars: The Last Jedi played compelling and important roles in the movie. Returning characters General Leia Organa, Rey, Maz Kanata, Lieutenant Connix, and Captain Phasma all continued to prove central to the political turmoil in the far-away galaxy...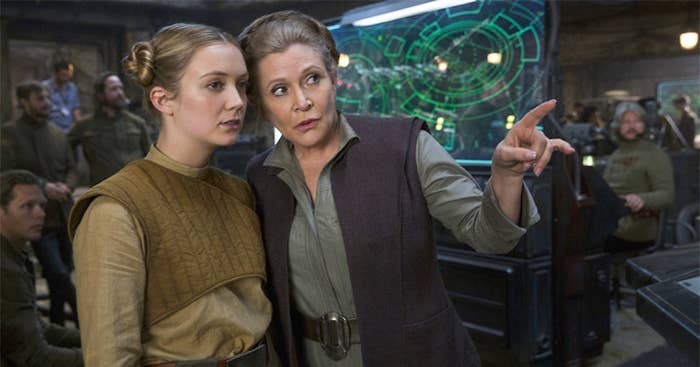 ...and newcomers Rose Tico and Vice Admiral Holdo added new dimension and action to the landscape.
So why, oh why, would anyone spend hours of their life making a 46-minute cut of The Last Jedi just to edit out all the women? Who fucking knows.
Well, the dudes of The Last Jedi have responded. First, director Rian Johnson chimed in:
Then, Mark Hamill added his own take on the new film:
And finally, John Boyega completed the chorus:
Great, so that's settled. Moving on.