Everything You Need To Know About The Most Heartbreaking Scene In "The Crown"
Poor Princess Margaret, she deserves better.
On the first season of The Crown, Princess Margaret (Vanessa Kirby) had a rough go of it. She lost her dad, was constantly overshadowed by her older sister, and was ultimately denied being allowed to marry the man she loved, Peter Townsend (Ben Miles).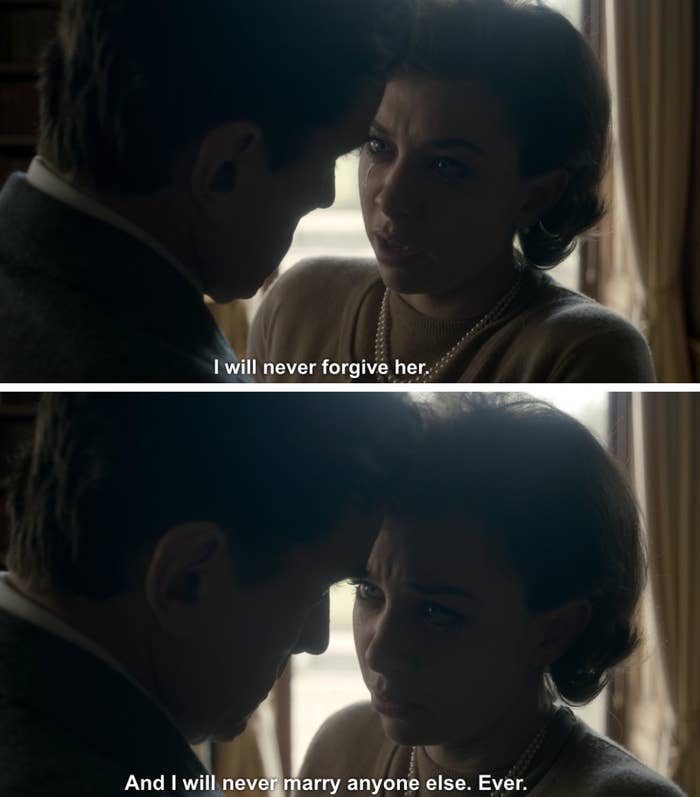 This season, Margaret's not faring much better. Early in the season, she enters into a brief and loveless engagement with her friend, the truly awful Billy Wallace (Nick Hendrix).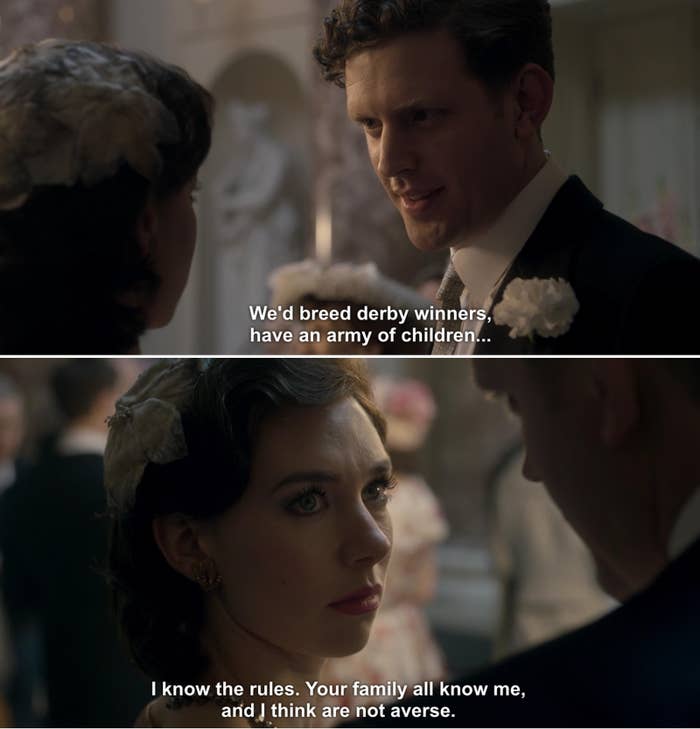 Before they can even publicly announce their engagement, Billy's managed to humiliate Margaret with his behavior around other women and get injured in a duel. Margaret rightfully gives him the boot.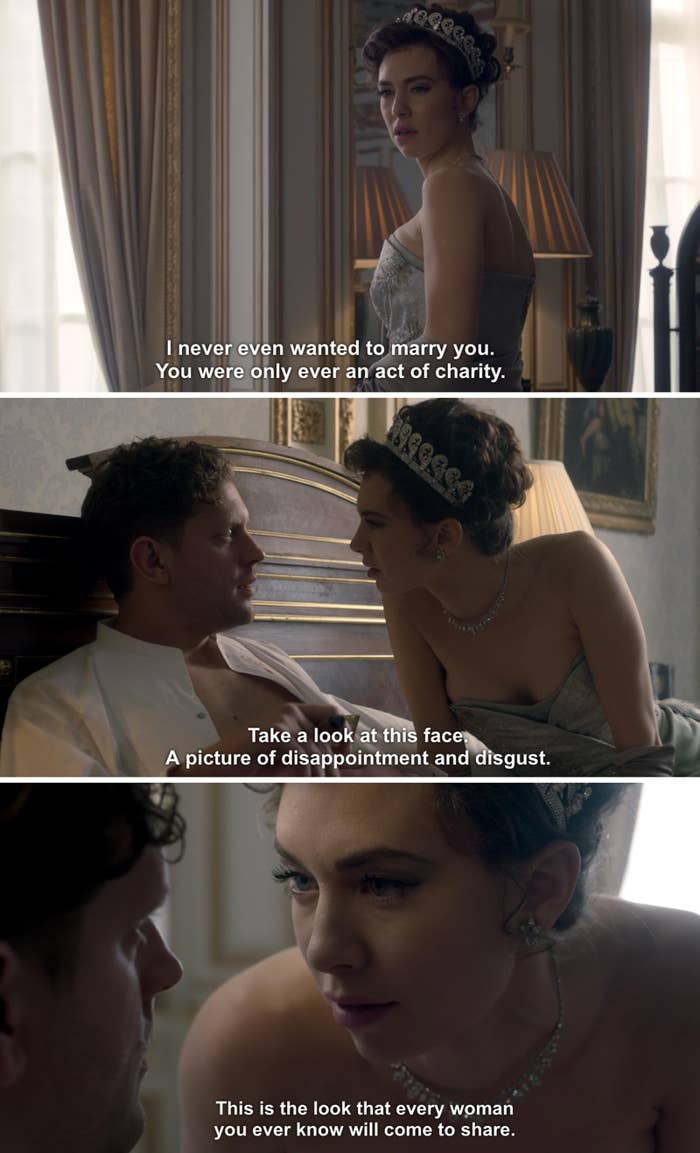 That night, in one of the second season's most heartbreaking scenes, Margaret gets drunk alone in her room and appears to have a mental and physical breakdown. "I actually got whiplash from it because I was throwing my head around so much!" Kirby told BuzzFeed in October.
"When I was trying to understand who she was, one thing that really helped me was always imagining that she had sort of dark nights of the soul," Kirby explained. "I'd imagined these nights that [Margaret] had so much, but this was probably one of the worst ones, or that she might have had a succession of them during those times when she felt so alone. Nobody's supporting her, she's completely by herself in this Clarence House palace, rattling around with just her mum upstairs."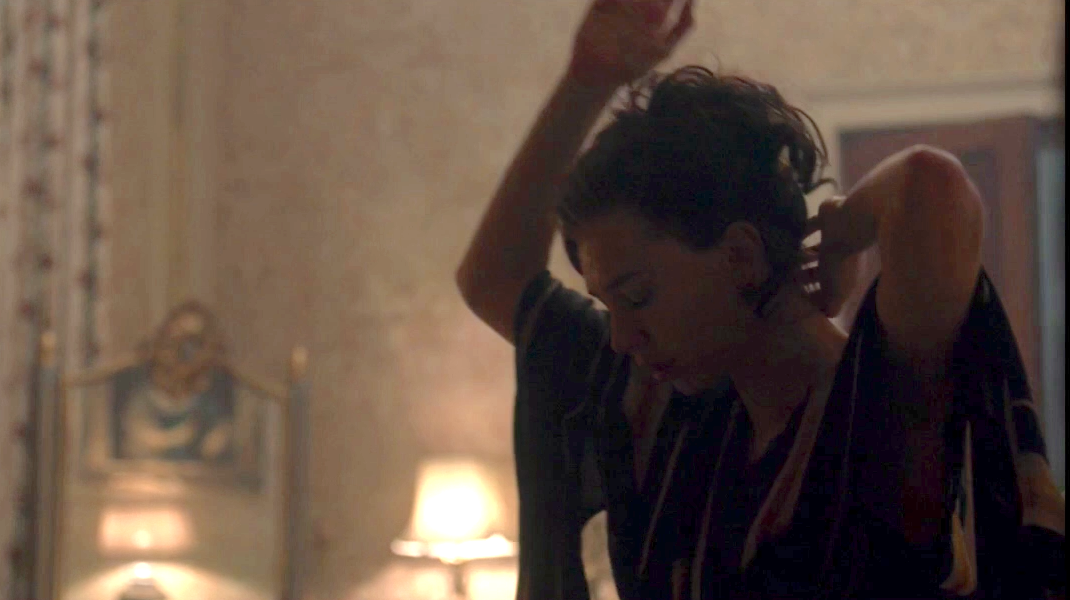 Though it's a quick scene, Kirby worked with a movement coach to prepare, and it took the better part of a day to film. Kirby blasted the song in the scene, "Angel Eyes" by Ella Fitzgerald, the whole time. "I wanted to trash the room anyway," she laughed. "Peter had just written that she does a 'melancholy dance,' but I was like, 'Margaret doesn't do just melancholy.'"
Even Margaret's dark nightgown is meant to convey a message. "This season I tried to get really particular about the costumes," Kirby said. "We chose this robe that was very dark, and a dark nightie underneath it that I was able to move in, but was un-Margaret in the sense that I feel she always goes for bold colors or bold shapes."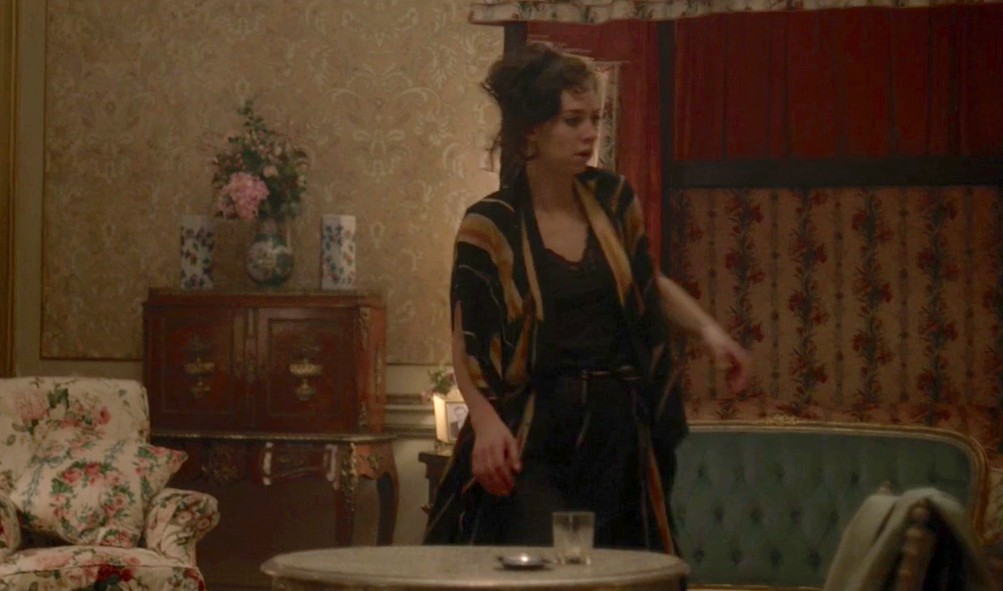 Though this is Kirby's last turn playing the Princess (the role will be recast with an older actor for the third season), she relished diving into the darker side of the character. "She has got a darkness to her. She has something dangerous about her underneath," Kirby said. "I just tried to access her pain, really."