If you've seen Incredibles 2, you were probably crying before the movie even started thanks to Bao, the new Pixar animated short.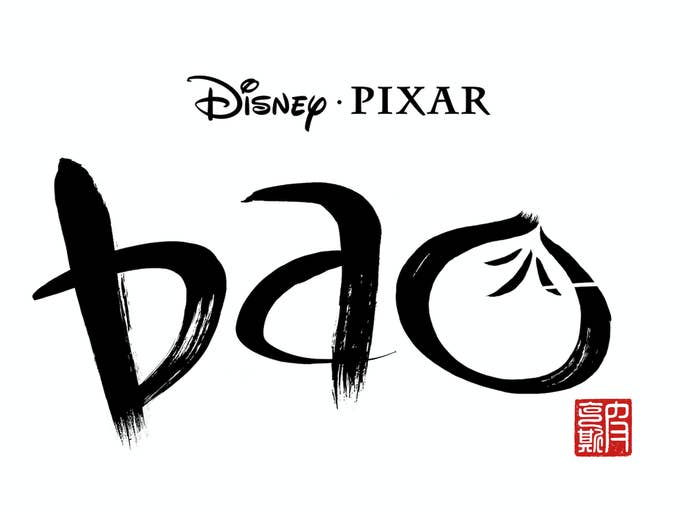 Back in April, we visited Pixar Animation Studios and got to hear Bao writer and director Domee Shi talk all about how she created the beautiful story.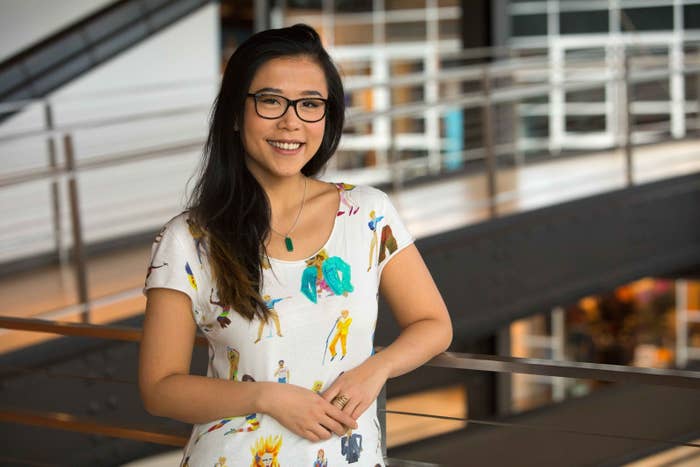 Production Designer Rona Liu and Producer Becky Nei also shared some details and facts about making Bao.
Here's everything we learned:
1. The word "bao" has two meanings in Chinese. When said one way it means "steamed bun," and when said another way it means "treasure" or "something precious."
2. Shi started working on Bao all the way back in January 2014. It began as her "side hustle, creative gig, way to let out creative steam" while she worked full-time as a Pixar story artist (her first job out of school).
3. At the time, Shi had started a series of animated web comics called "My Food Fantasies," which helped her realize how much she loved writing stories about food.
4. Shi was inspired by the popular food folktale The Little Gingerbread Man and the children's rhyme "There Was an Old Lady Who Swallowed a Fly." She aspired to make her own version of a Chinese food folktale with Bao.
5. Bao is also heavily influenced by Japanese animation, especially the Studio Ghibli film My Neighbors the Yamadas and One Piece, a Japanese manga series.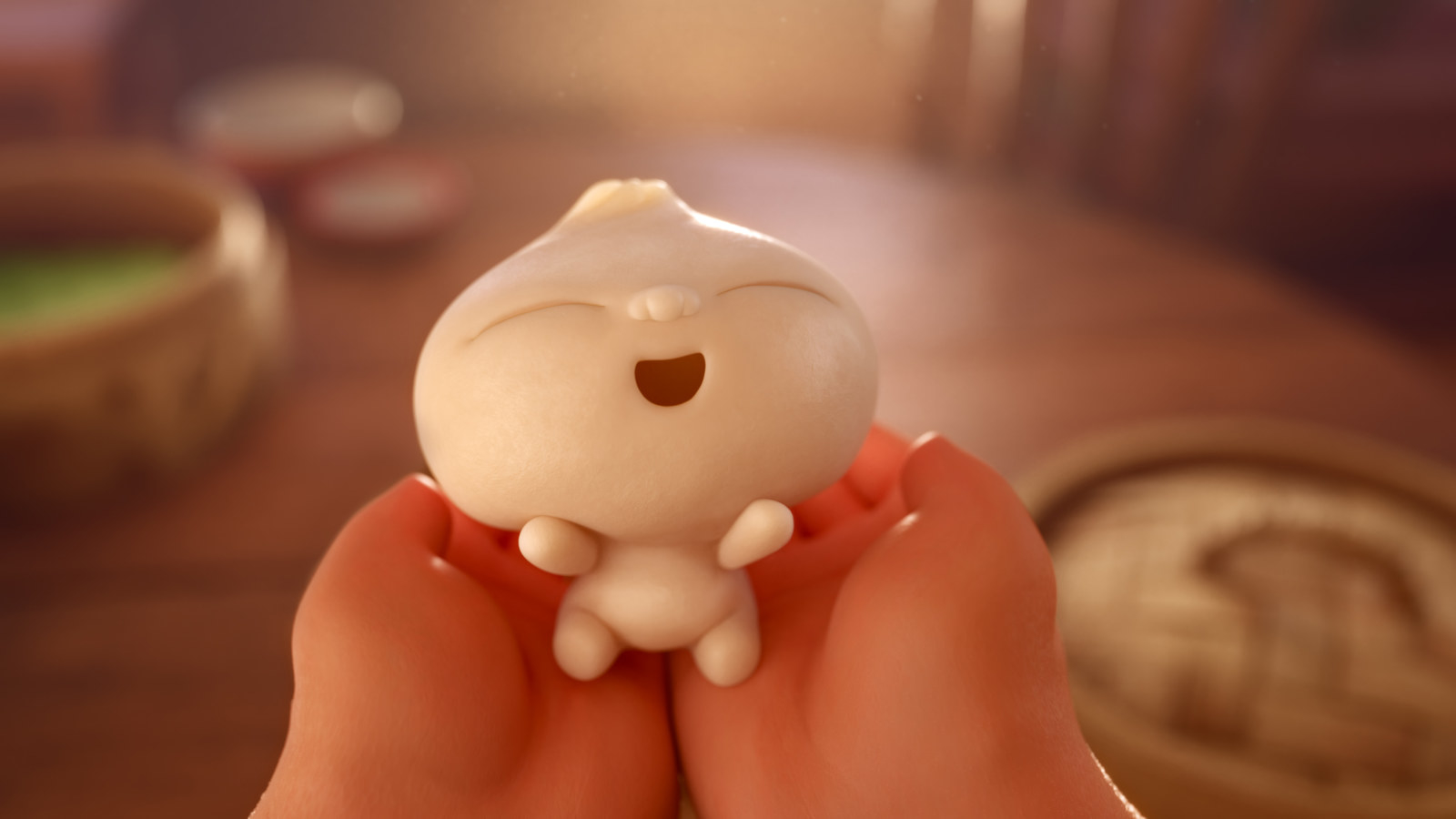 6. According to Shi, "In Chinese culture, food and family go hand-in-hand. When you want to show you love someone, you don't say, 'I love you,' you say, 'Have you eaten yet?'"
7. Shi's own close relationship with her Chinese immigrant mother, Ningsha Zhong, as an only child inspired the story. She grew up in Toronto and her father was often away on business, so she spent most of her time growing up with her mother.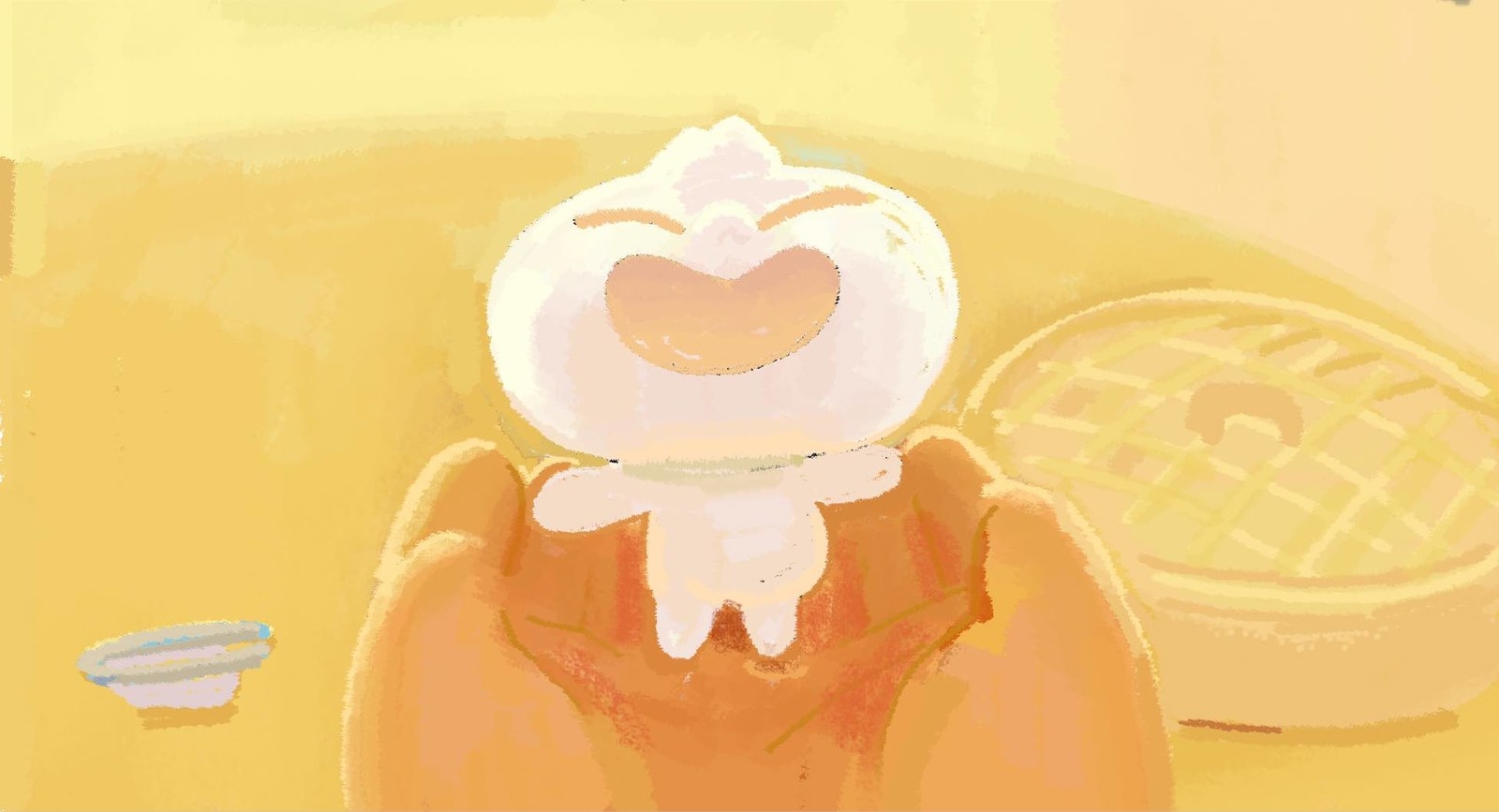 8. Growing up, Shi and her mother would make homemade dumplings from scratch together on weekends and holidays.
9. Shi's mom (pictured below) served as a Cultural Consultant on the short, and gave dumpling-making tutorials to the whole creative team behind Bao.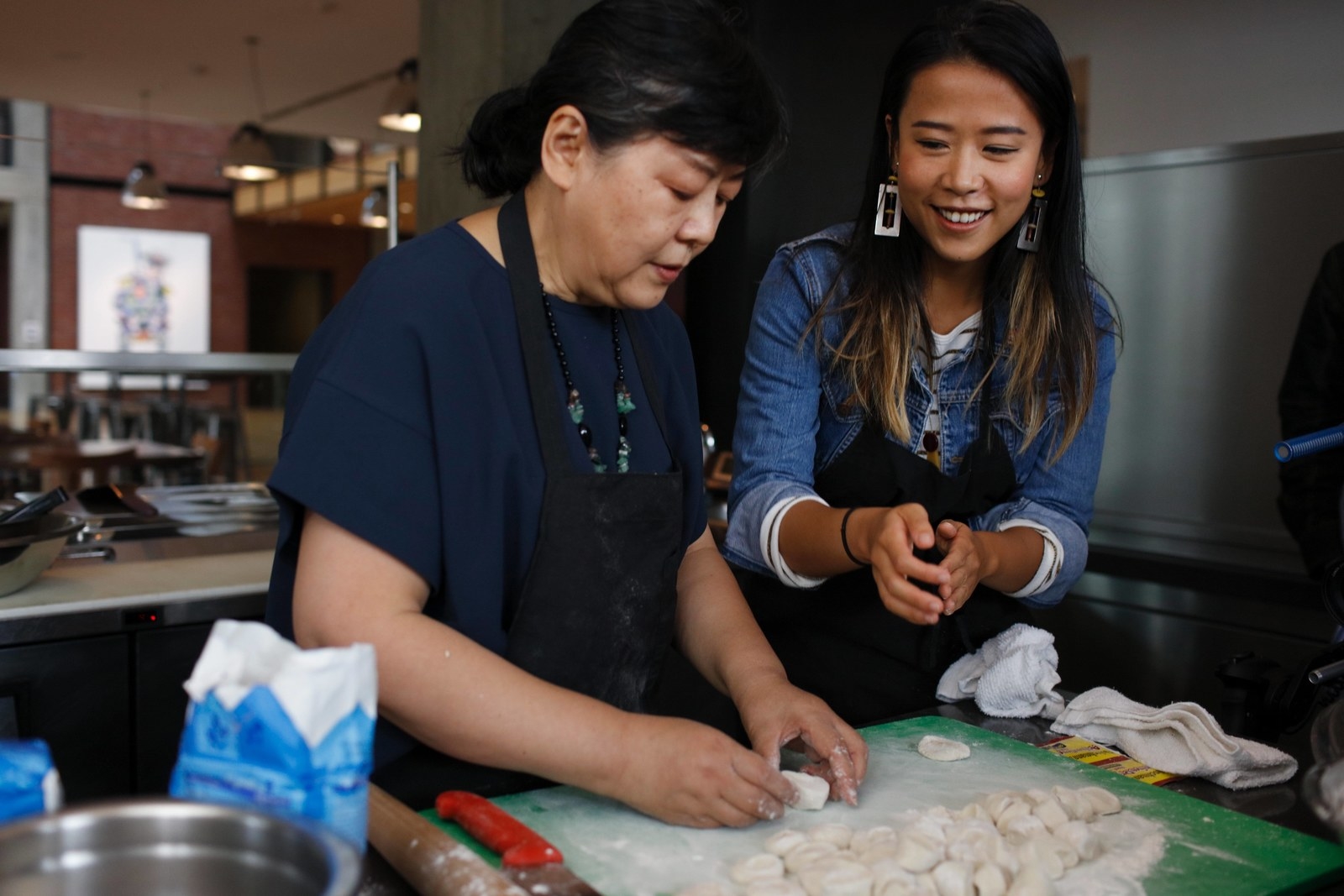 10. The film's setting was inspired by Chinatown in Toronto, where Shi grew up. The Mom character in Bao is also inspired by the "Chinatown Grannies" the team saw on research trips.
11. The short originally had a couple different endings. In one ending, Mom made a little dumpling girlfriend for Dumpling, and a house and a whole world for him in her kitchen. When Dumpling threatened to leave, she ate everything in a rage. Ultimately, Shi thought it was funnier for him to have a human girlfriend, and for Mom to just eat Dumpling.
12. In another version, Mom collapsed after eating Dumpling, and woke up in the hospital with her real son.
13. Both Shi and Production Designer Rona Liu were heavily influenced by Chinese folk art, and characters that were simple and graphic. They wanted to explore that "tendency to make the smaller things in life — a slice of life — the subject."
14. If you watch closely, you can see how Mom's costuming reflects her moods. When Mom is unhappy or lonely, she's dressed in muted colors. When she's happy, she wears golds and reds.
15. You can also see that light and shadow play a huge role in Mom's journey. When Mom's happy, the scene is filled with warm colors (red and gold) — and when she's alone, we see cooler blues and greens.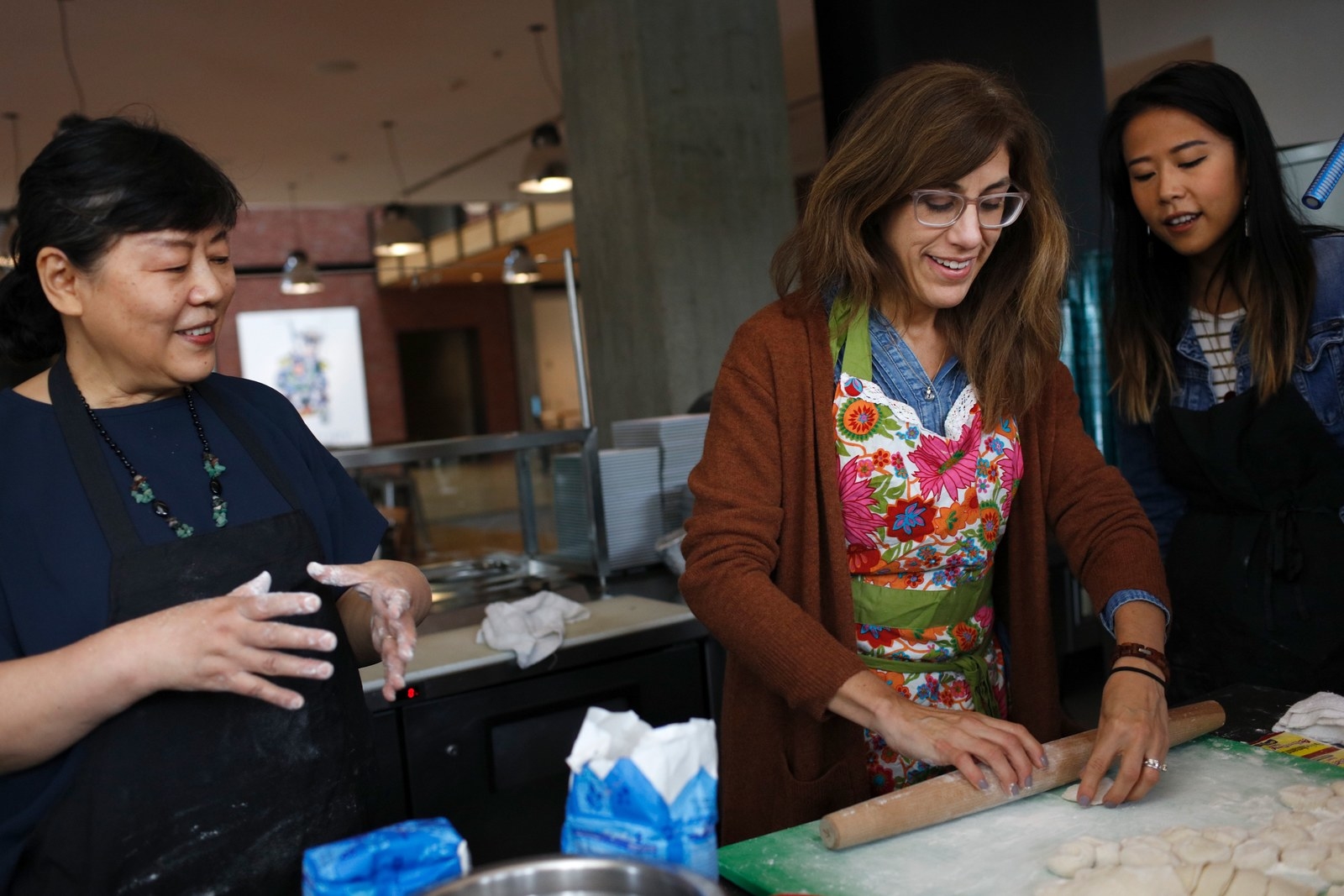 16. Liu was also inspired by Asian art, and how it's "not concerned with perfection." In Bao, there are no perfectly straight lines — the countertops have a slight warble, and none of the edges meet perfectly together in Mom's house.
17. Mom's house includes lots of small personal details, many of which are a nod to immigrant families. Mom's home is supposed to be "a blend of East meets West." The house itself is western, but all the things Mom would buy — soy sauce bottles, cookware, food, even the tinfoil-covered burners on the stove — are nods to eastern culture.
18. The food was one of the hardest aspects of the short to animate, especially the pork filling in the dumplings. It took two effects artists two months to get the filling to look right.
19. The dumpling dough also proved challenging to animate — from how it moved, to its consistency, to how it looked in different lighting.
20. But ultimately, the animators knew that in any scene with food, it had to be the star, because the food is the physical manifestation of Mom's love.