Earlier tonight, Emma Stone won the Oscar for Best Actress for her work in La La Land — the penultimate award given during the evening.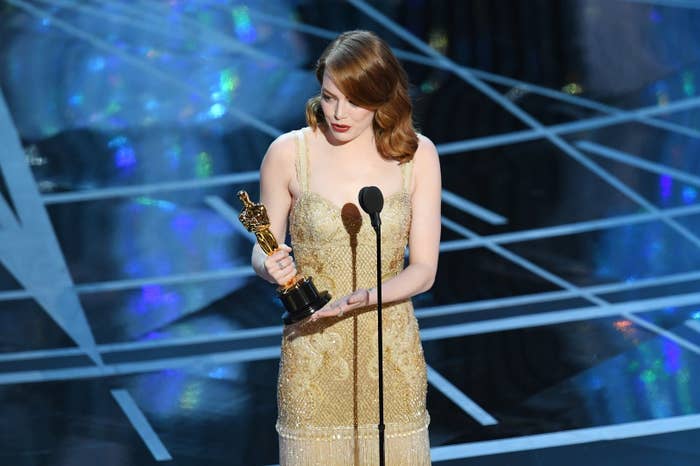 As you may have heard, the final award of the night, Best Picture, was presented right after Stone won — and didn't go so smoothly. Presenters Warren Beatty and Faye Dunaway mistakenly announced that La La Land had won, when in fact Moonlight had.
Upon further inspection, it seems Beatty had been given the envelope meant for Stone's category.
While La La Land creators gave their acceptance speeches, people on stage began to catch wind of the mistake. Stone mouthed "oh my god" repeatedly.
Ryan Gosling felt some kind of way.
And the audience was understandably shocked.
Confusion is currently mounting regarding how the wrong envelope got into Beatty's hands. However, we do know that there are "two entire sets of winning envelopes" carried by two different accountants from PricewaterhouseCoopers (the accounting firm that's handled the balloting process at the Academy Awards for 83 years), locked in two separate briefcases.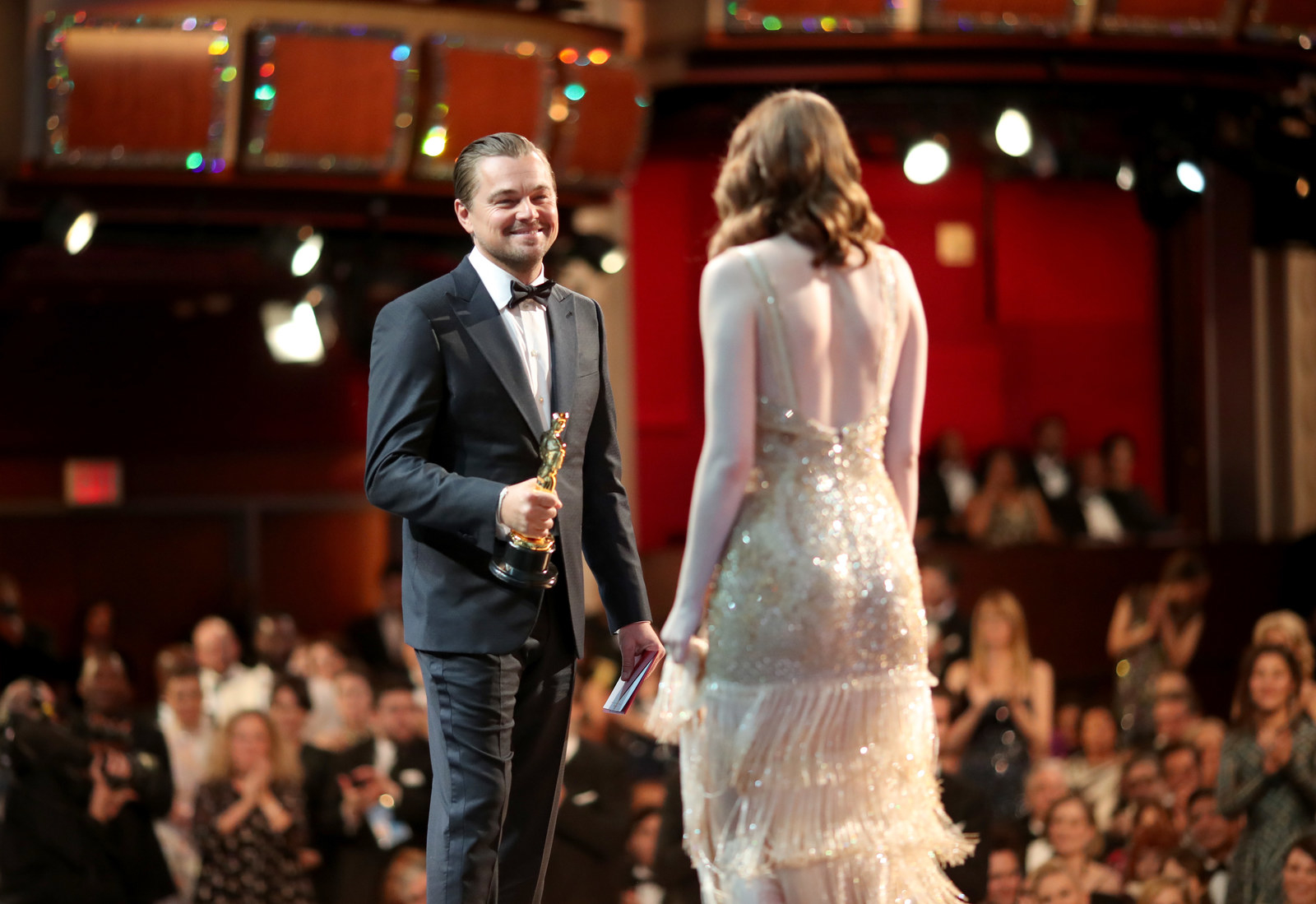 In the press room backstage, Stone clarified that she was "holding [her] Best Actress in a Leading Role card that entire time."
"I don't mean to start stuff, but whatever story that was, I had that card. So I'm not sure what happened, and I really wanted to talk to you guys first," Stone told the press room.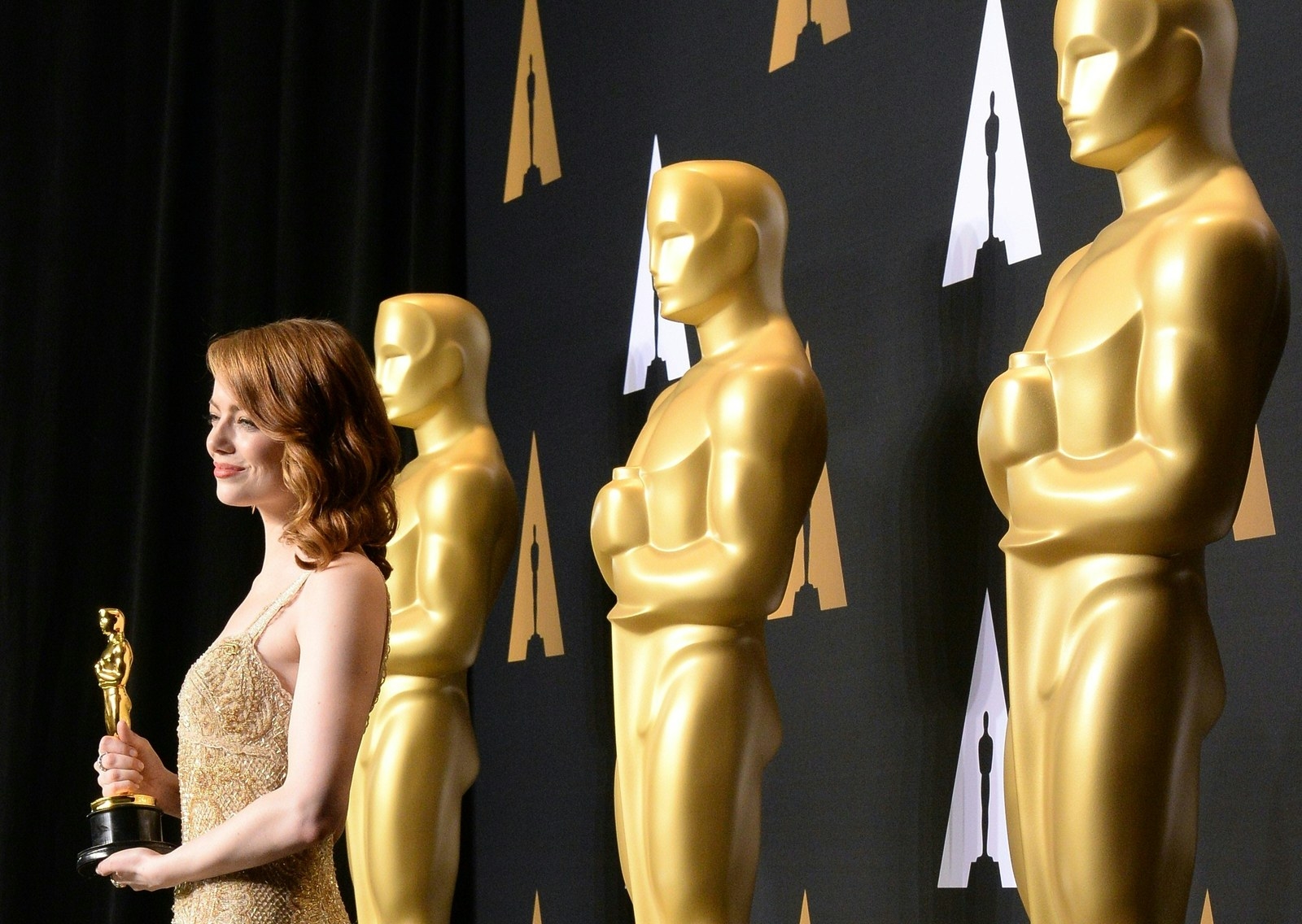 Stone also praised Moonlight as being "one of the best films of all time," and said the La La Land team is "so excited" for the Best Picture winner.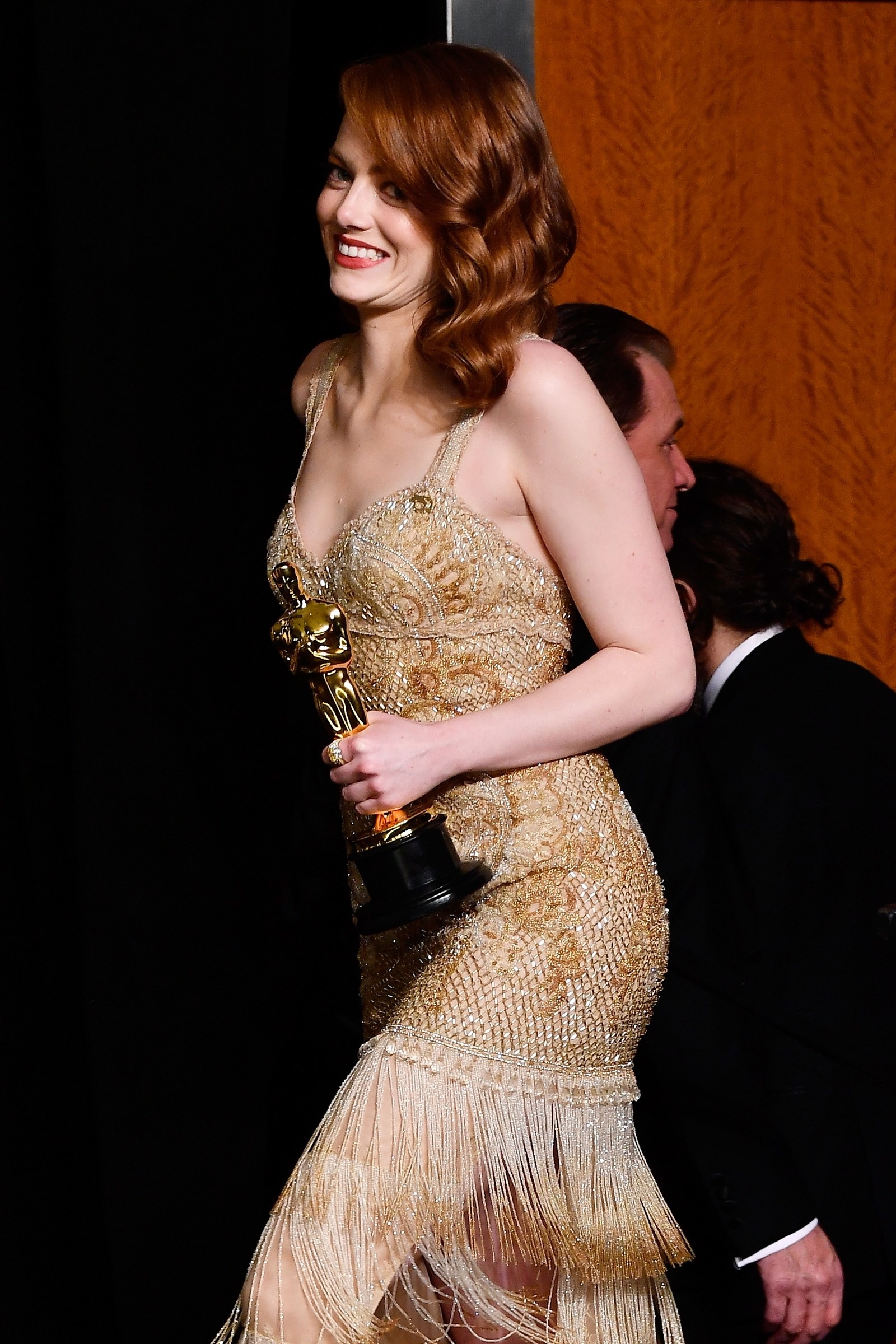 Susan Cheng contributed reporting to this post.