Khaleesi herself stopped by Jimmy Kimmel to talk about haunted houses, humidity, and most importantly, to introduce the world to her alter ego, Cali From The Valley.
One night, during filming for Terminator Genisys, Emilia/Khaleesi and her costar Jai Courtney ran a very important errand.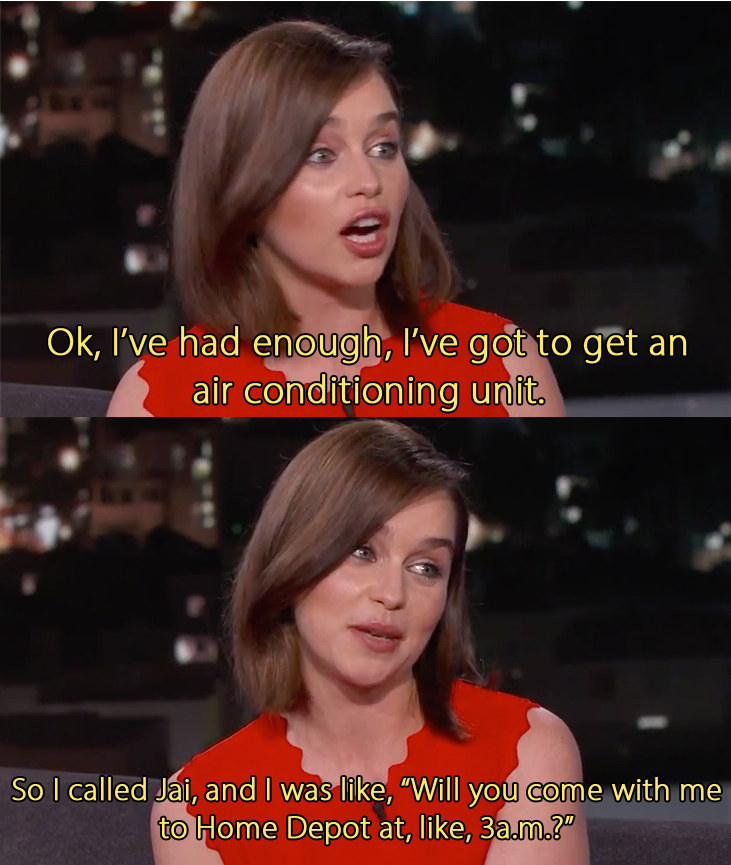 But, fearful of her loving subjects, Emilia/Khaleesi had to adopt a disguise.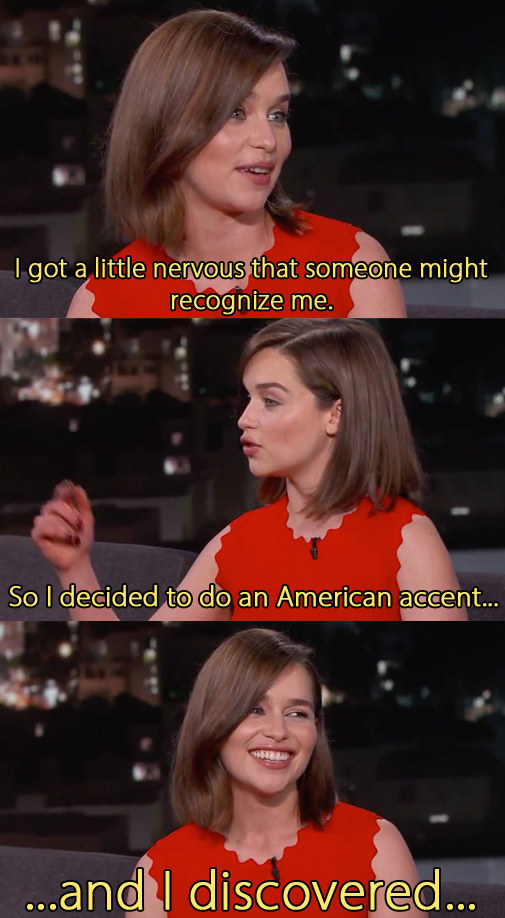 And where did she draw her character inspiration from?