Eddie Redmayne showed up to the 22nd Annual Screen Actors Guild Awards tonight looking appropriately handsome and magical.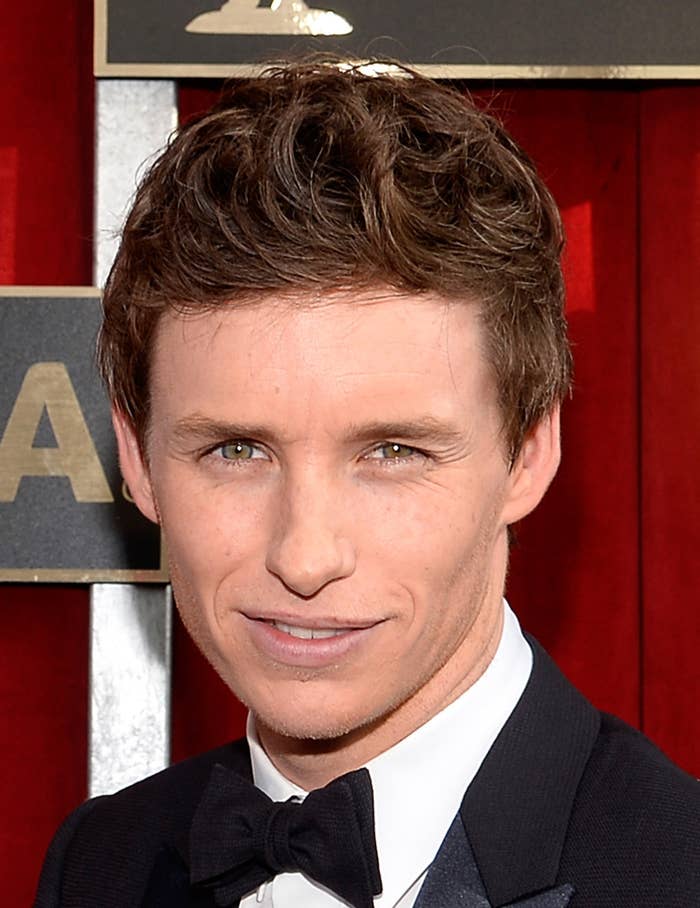 He is, after all, Newt Scamander — the wizardly hero of Fantastic Beasts and Where to Find Them, our next chapter in the Harry Potter universe.
And when asked about recently wrapping filming for Fantastic Beasts, Eddie agree that the title might be a bit much...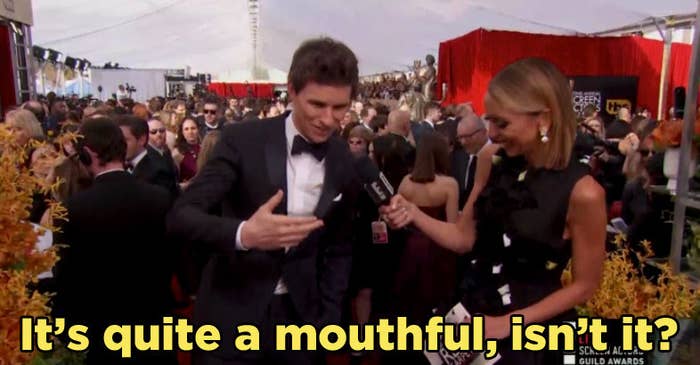 ...but the experience was wonderful.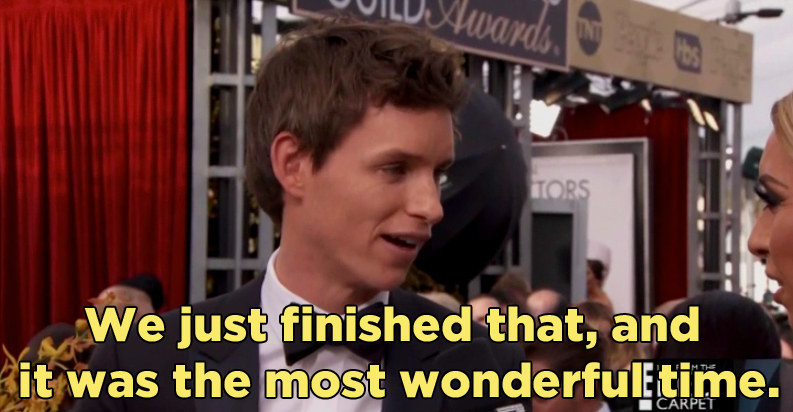 And, according to Eddie, it's all thanks to the genius of J.K. Rowling's imagination.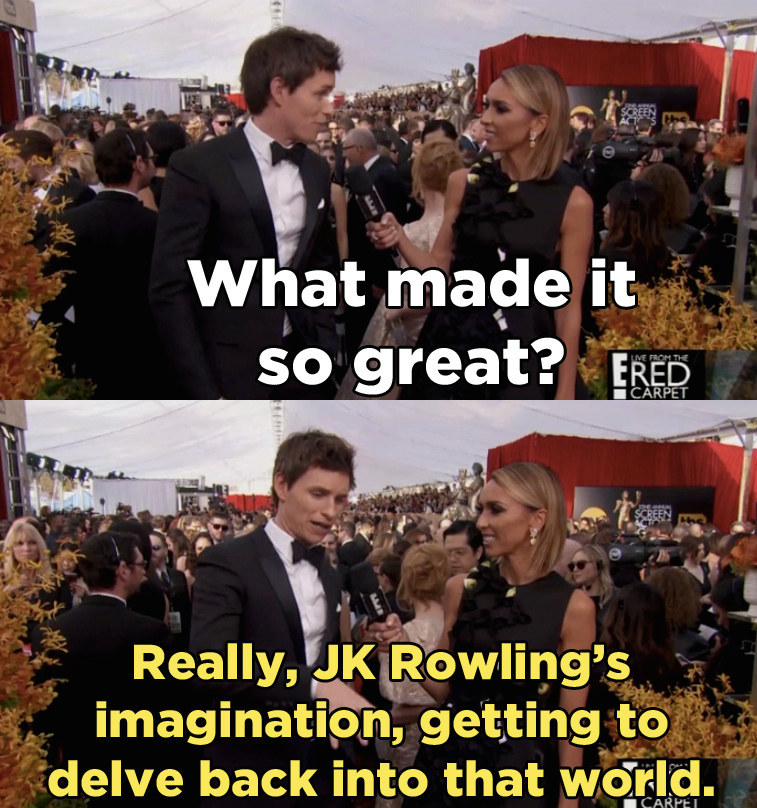 Accio November!