The Emmys kicked things off right by giving us what we never knew we needed: Amy Poehler and Amy Schumer, together in hilarious harmony.
They started off with a little bit about getting all touched up and camera-ready...
Then gave each other a supportive, approving nod and glided onto the stage.
WHAT A PERFECT SIGHT THEY WERE. Both of our beloved Amii, in the same place, together, united.
They cracked some great jokes.
And then it was over, they presented Alison Janney with her award for Best Supporting Actress in a Comedy Series — and they were gone.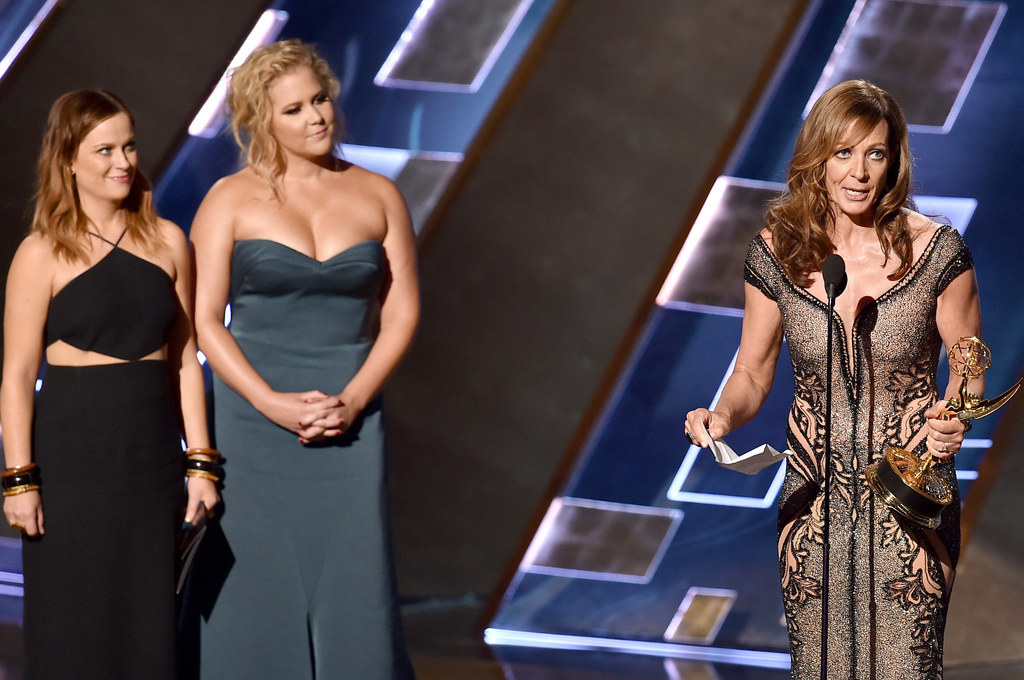 And we were left with only the sweet memory of those 17ish seconds.
But we are all Amy. Now and forever.