While most of us were getting ready to spend the weekend inside, waiting out the blizzard, Felicia Sam and David Nartey were getting ready to go play in it.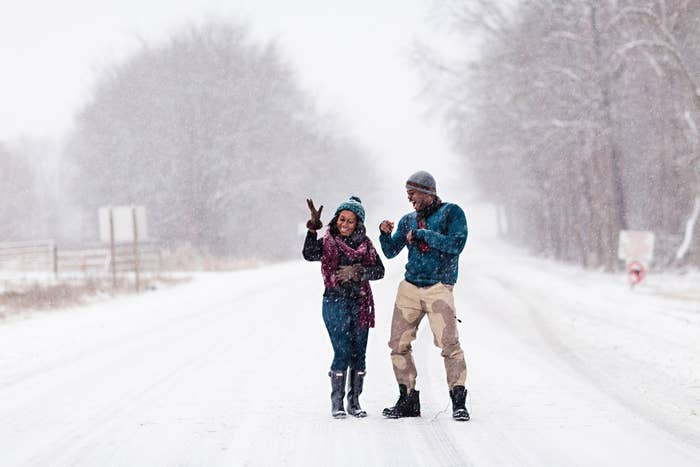 On Friday afternoon, the Maryland couple and their photographer, Dotun Ayodeji, headed out into the first flakes of the January 2016 blizzard to capture the couple's dream engagement photos.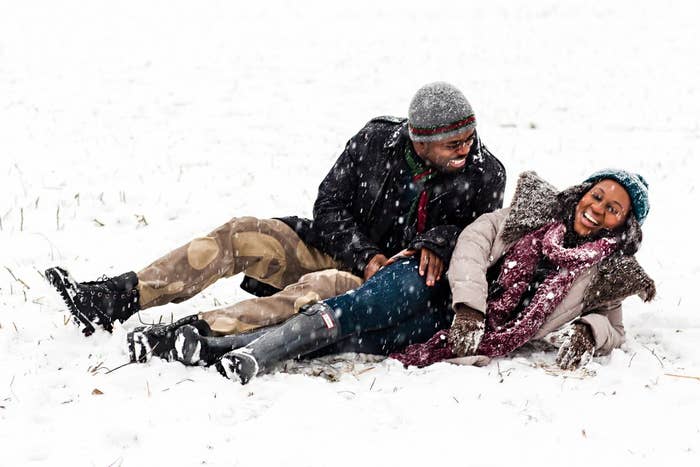 Felicia and David got engaged last October, and have been hoping they could take their engagement photos with a snowy backdrop.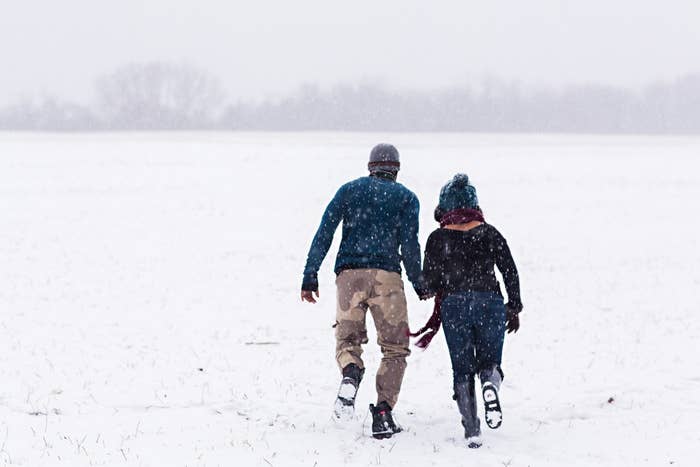 "We always wanted to do a shoot in the snow," Felicia told BuzzFeed. "I like the white background; it's so different."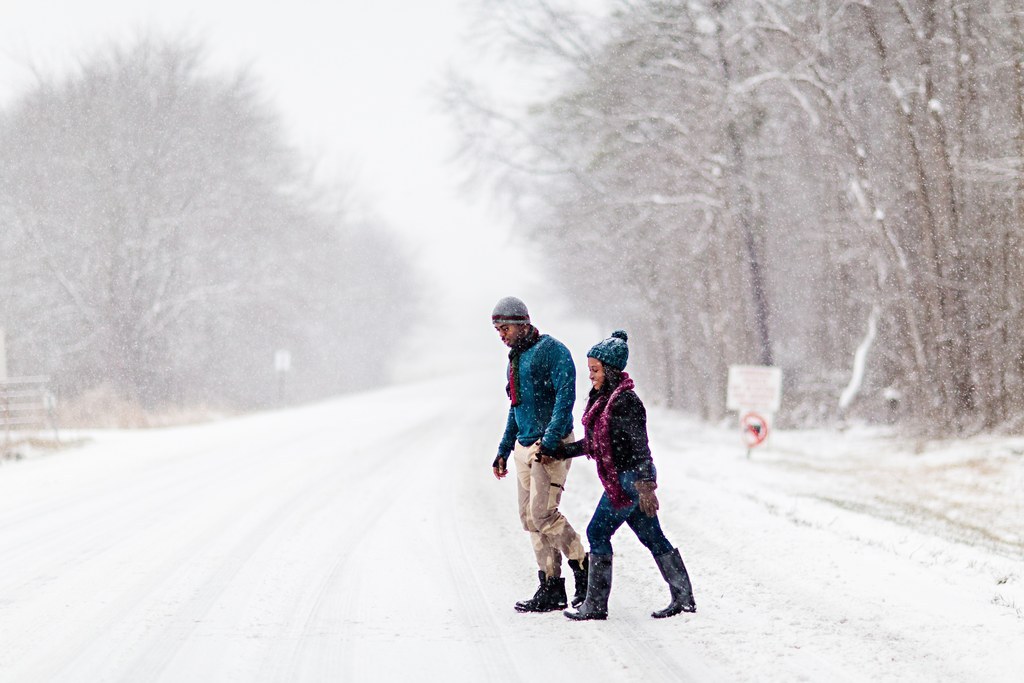 "We honestly had so much fun, even with the snow in our faces."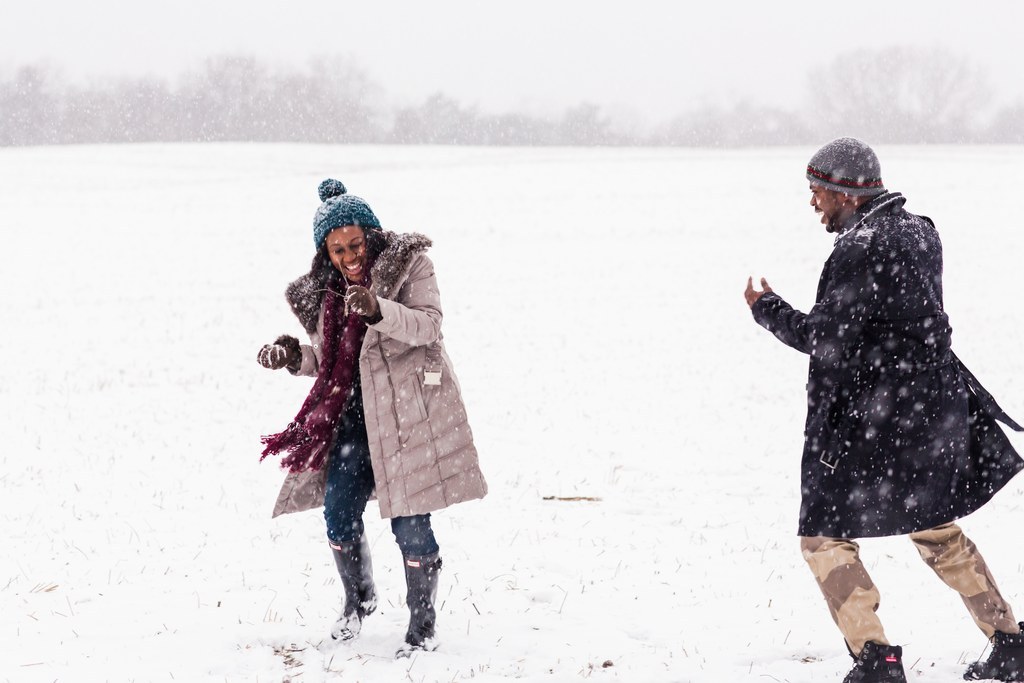 "We were cold, but we didn't even think about that."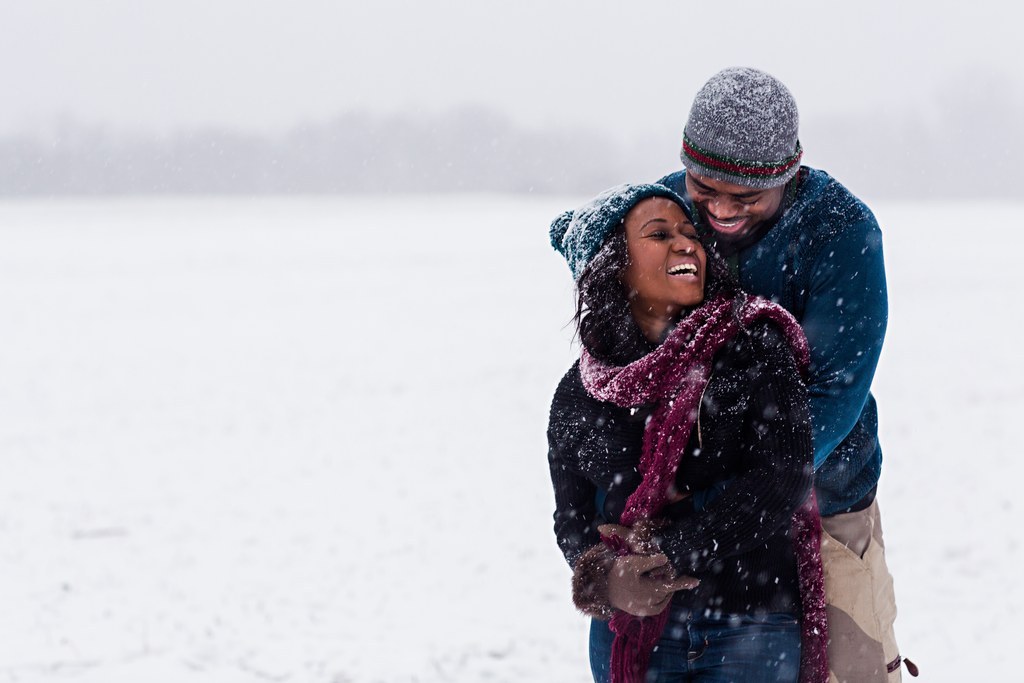 "[Dotun] wanted something fun, we didn't have really set poses. Some things he coached us through, but most of it, he was like, 'Just have fun!' So we did."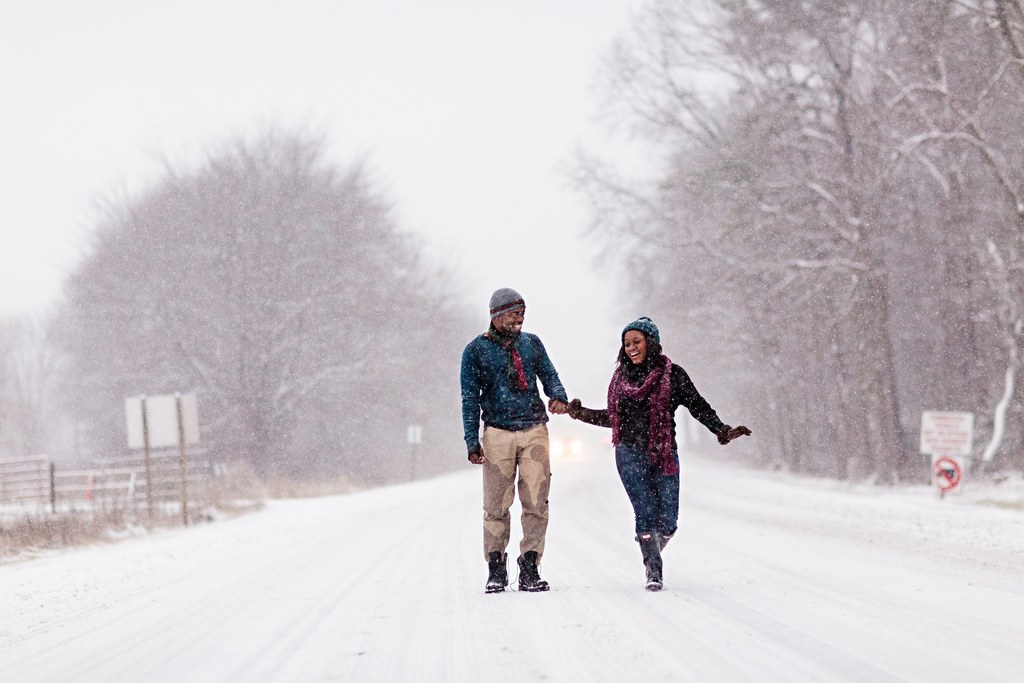 And did the snowscape live up to their expectations? "I'm so happy," Felicia said.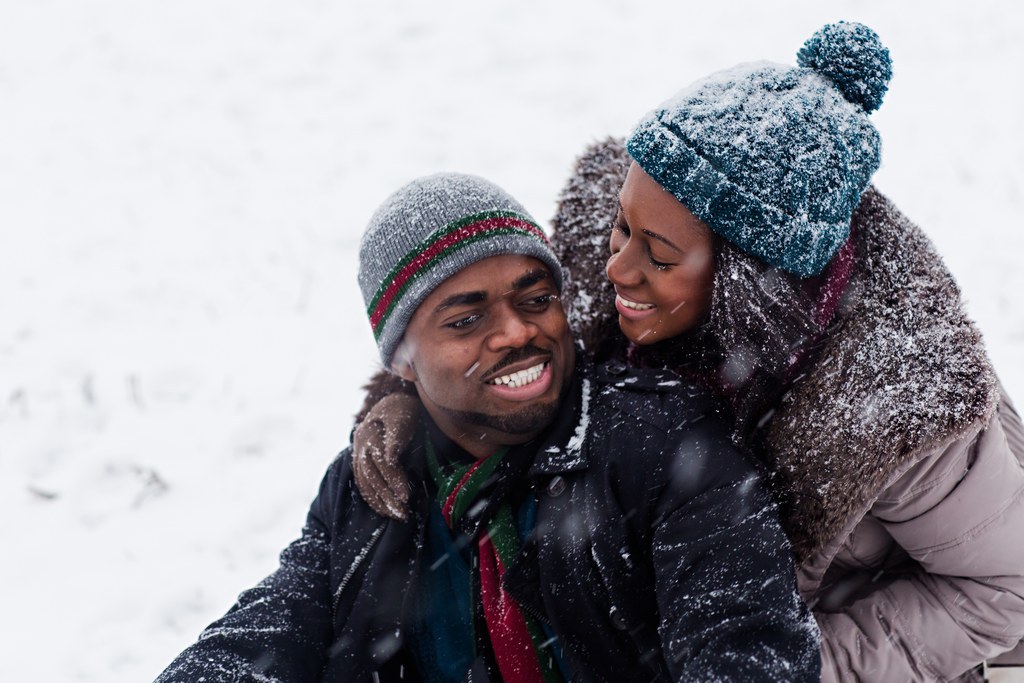 "Even if we got only one picture, I am fine. When [Dotun] sent us one picture, I was like, 'Oh, that's all we needed!'"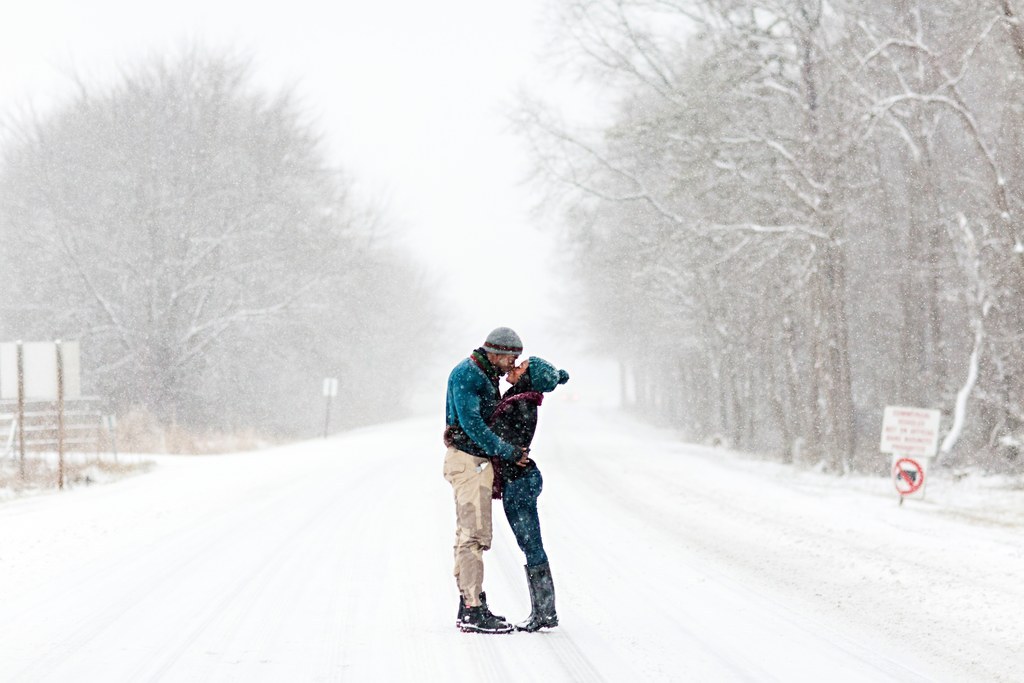 "All our friends are like, 'They're beautiful, you guys are so crazy.'"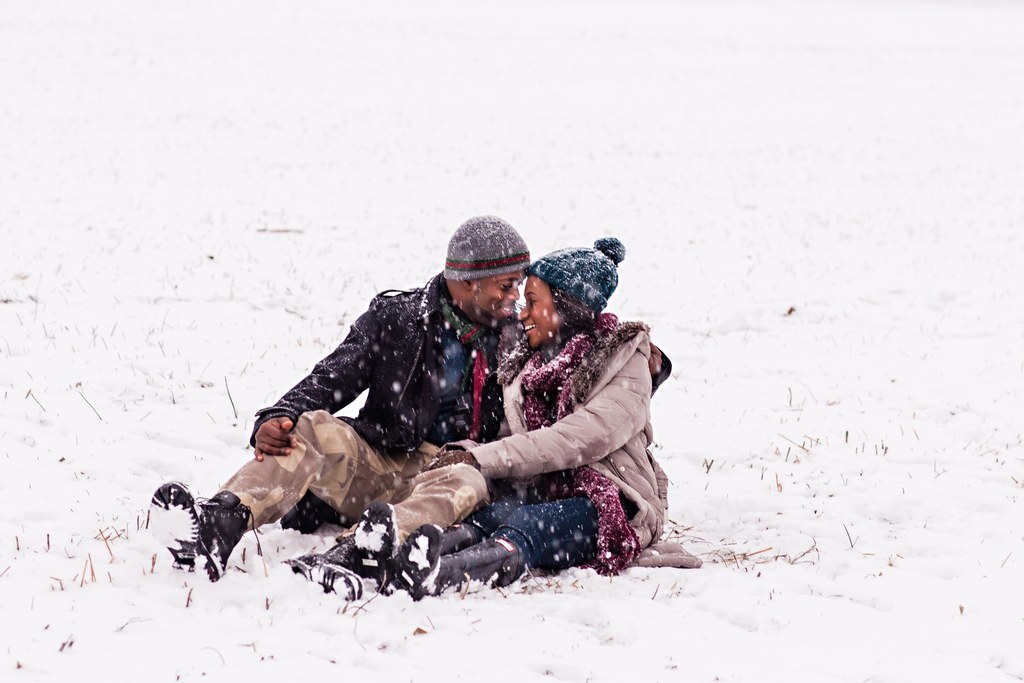 Do you hear that sound? It's the sound of everyone's cold, blizzard-frozen hearts melting.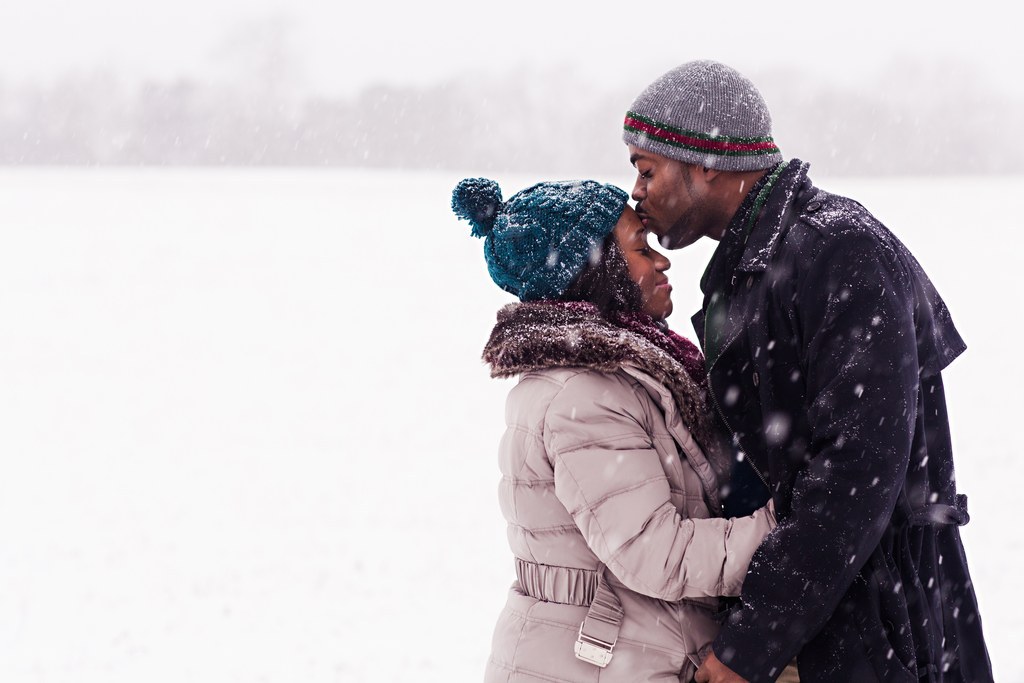 Just look at this.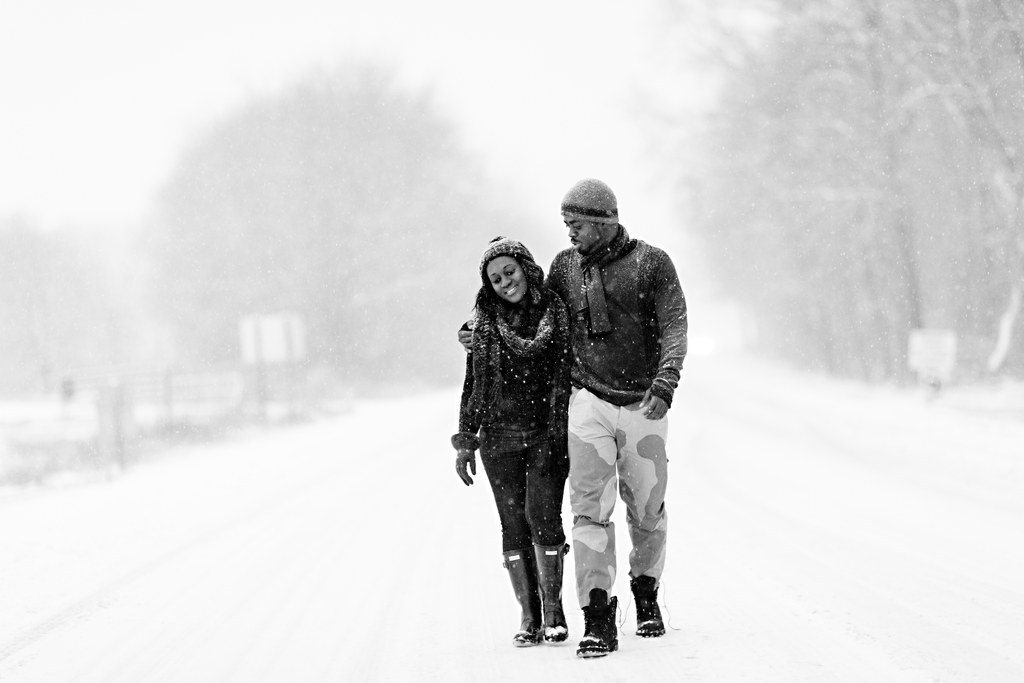 Love is real.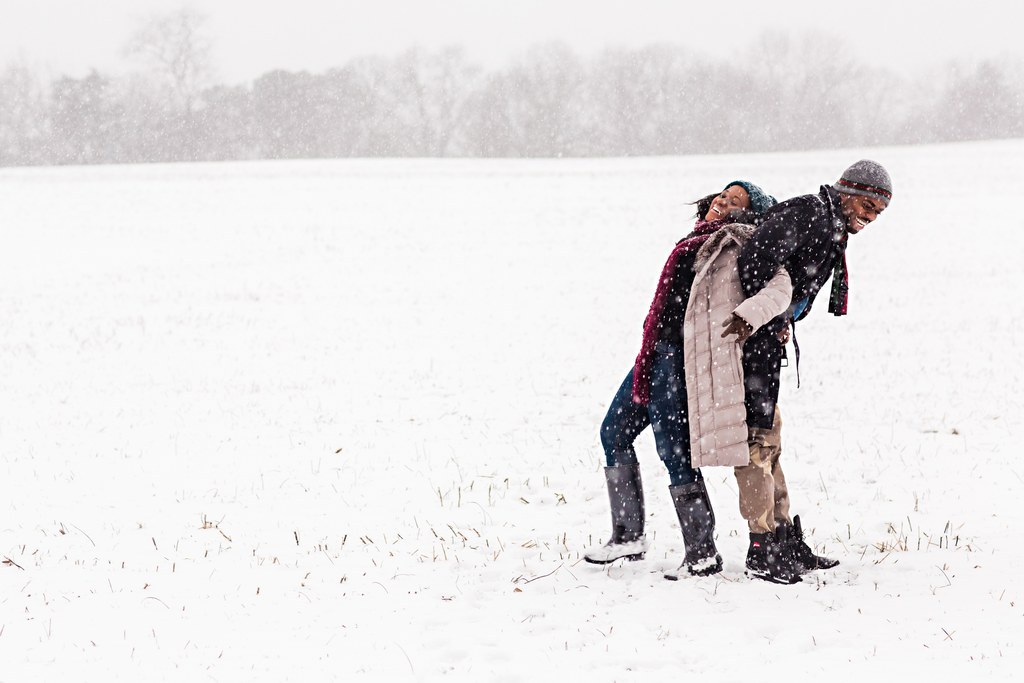 Thanks, Felicia and David. Now we all have new #BlizzardGoals: