Warning: This post contains topics of verbal abuse, domestic abuse, anti-trans, and anti-gay comments. Please proceed with caution.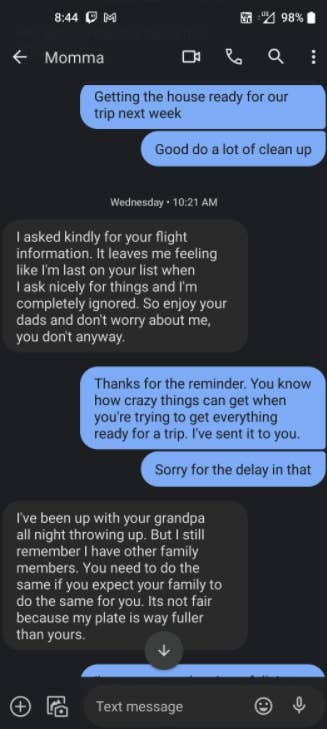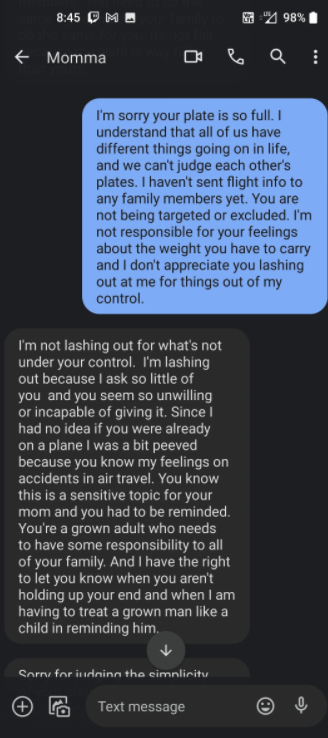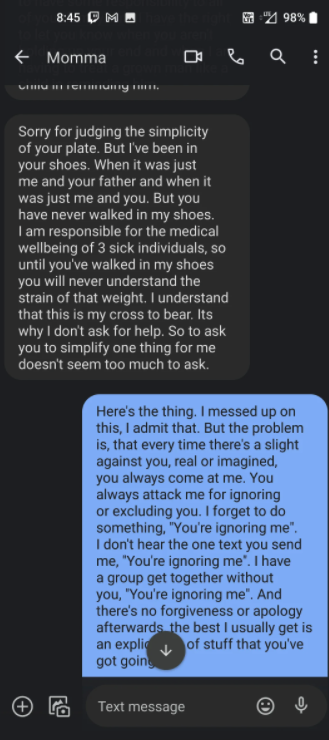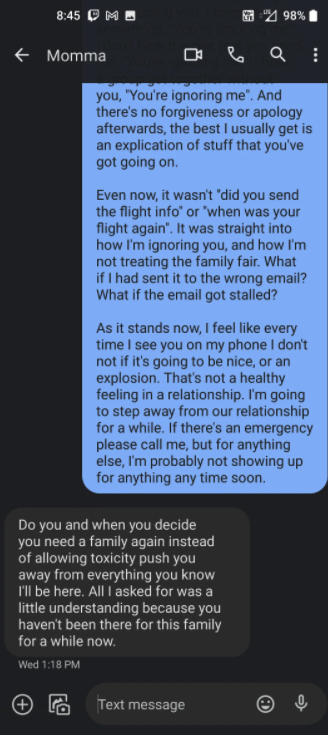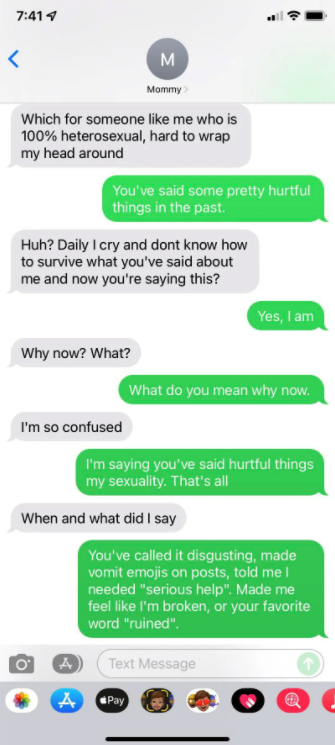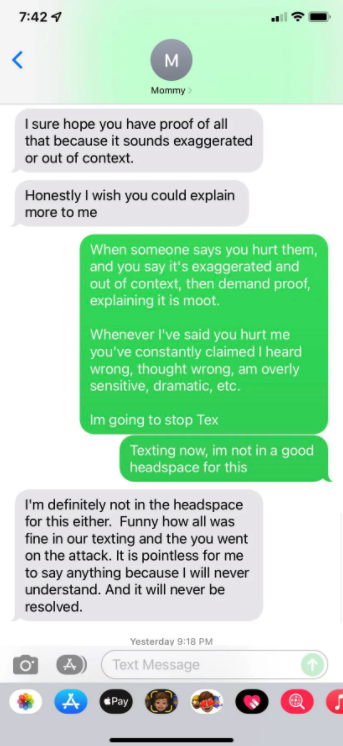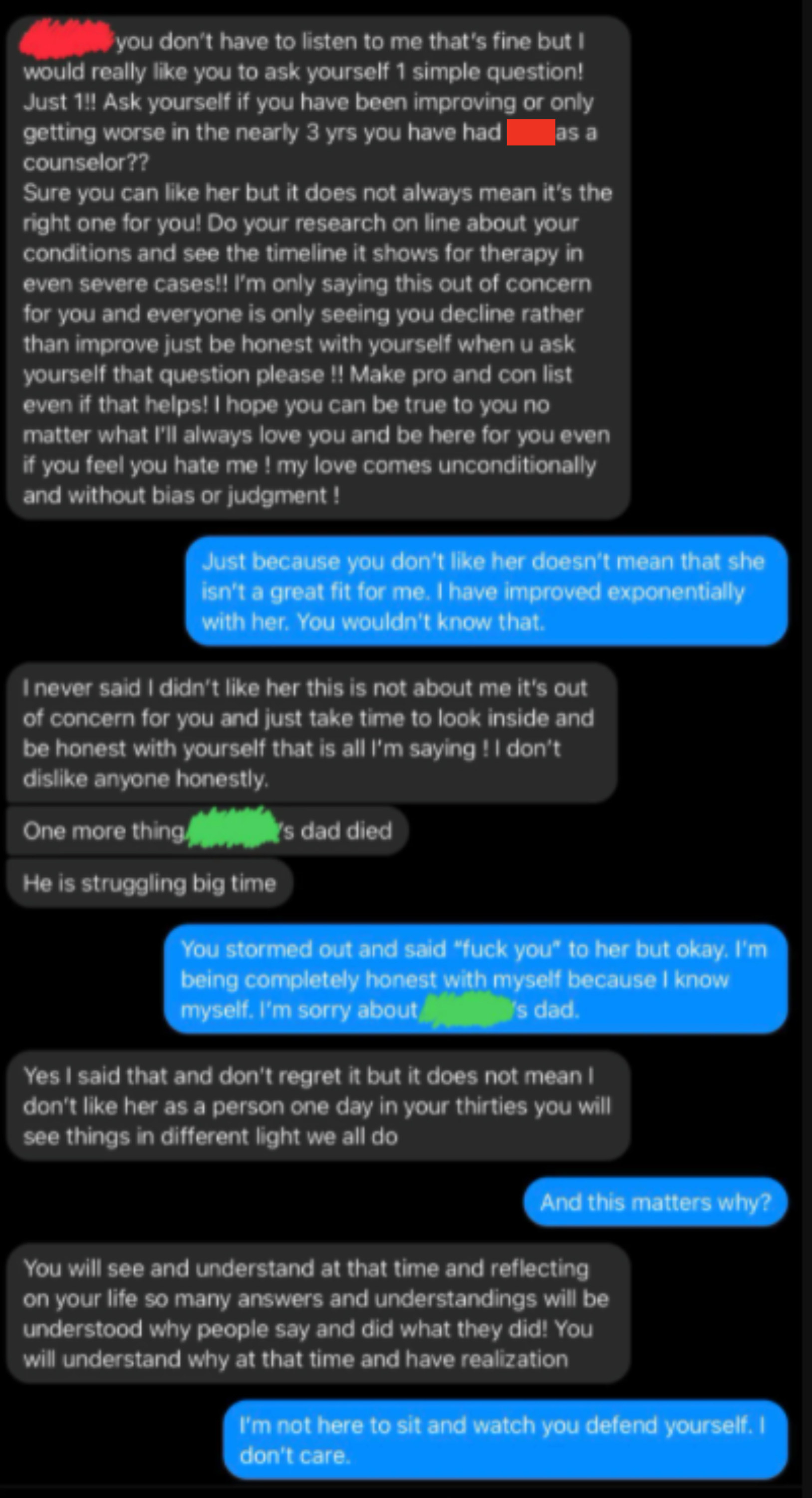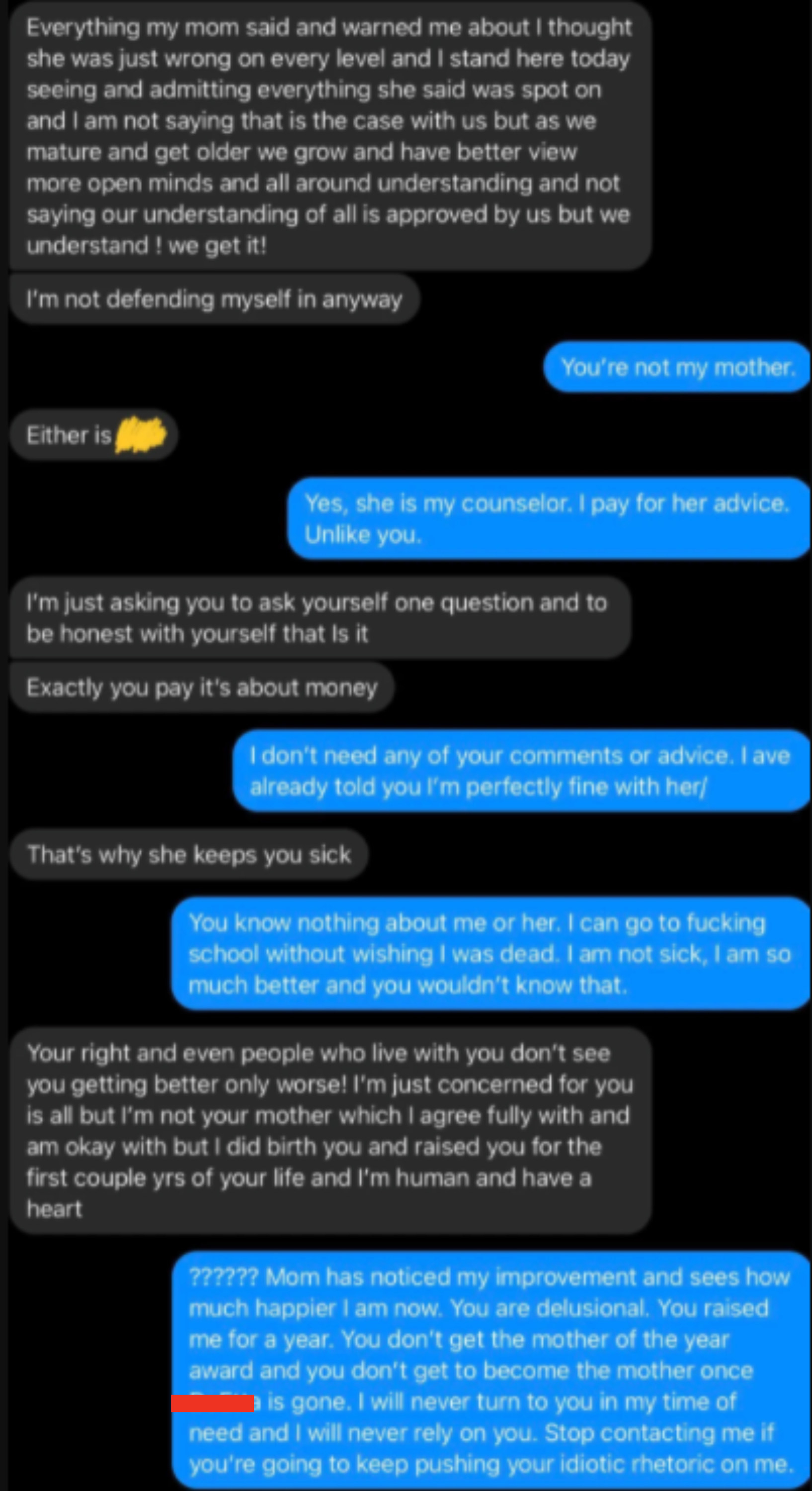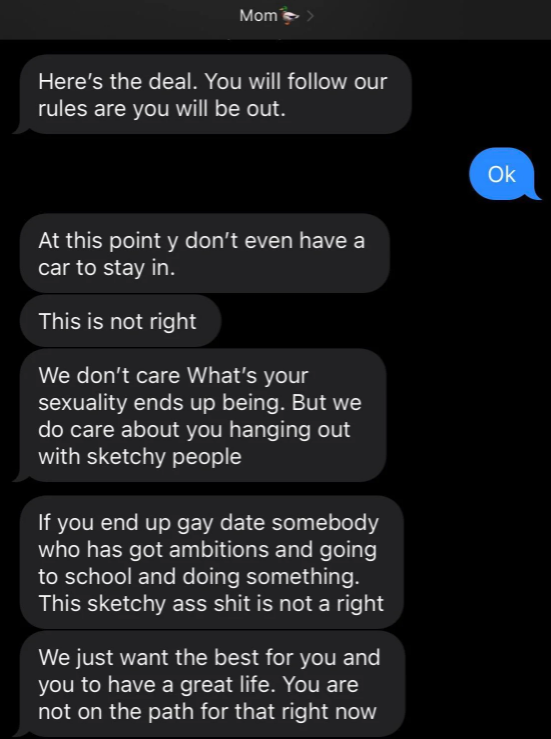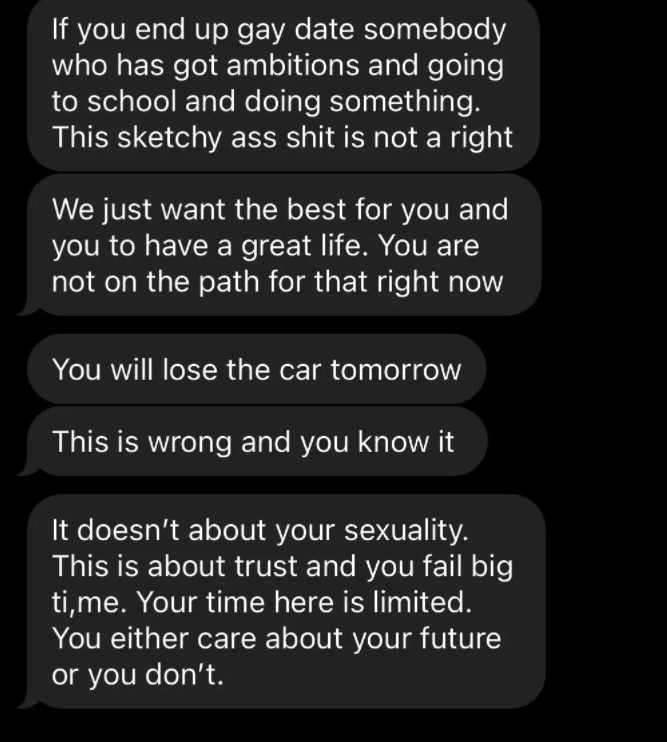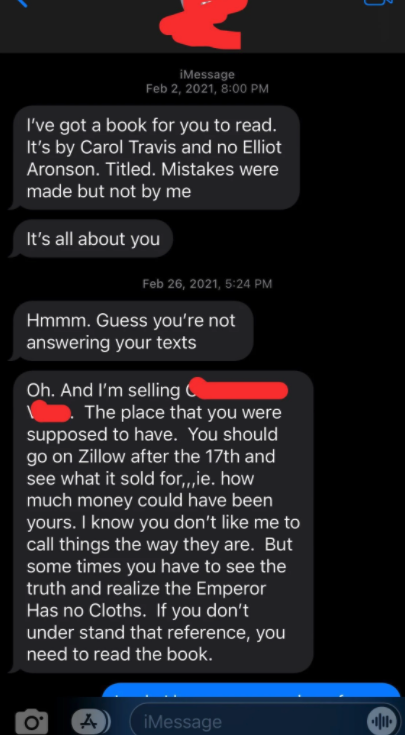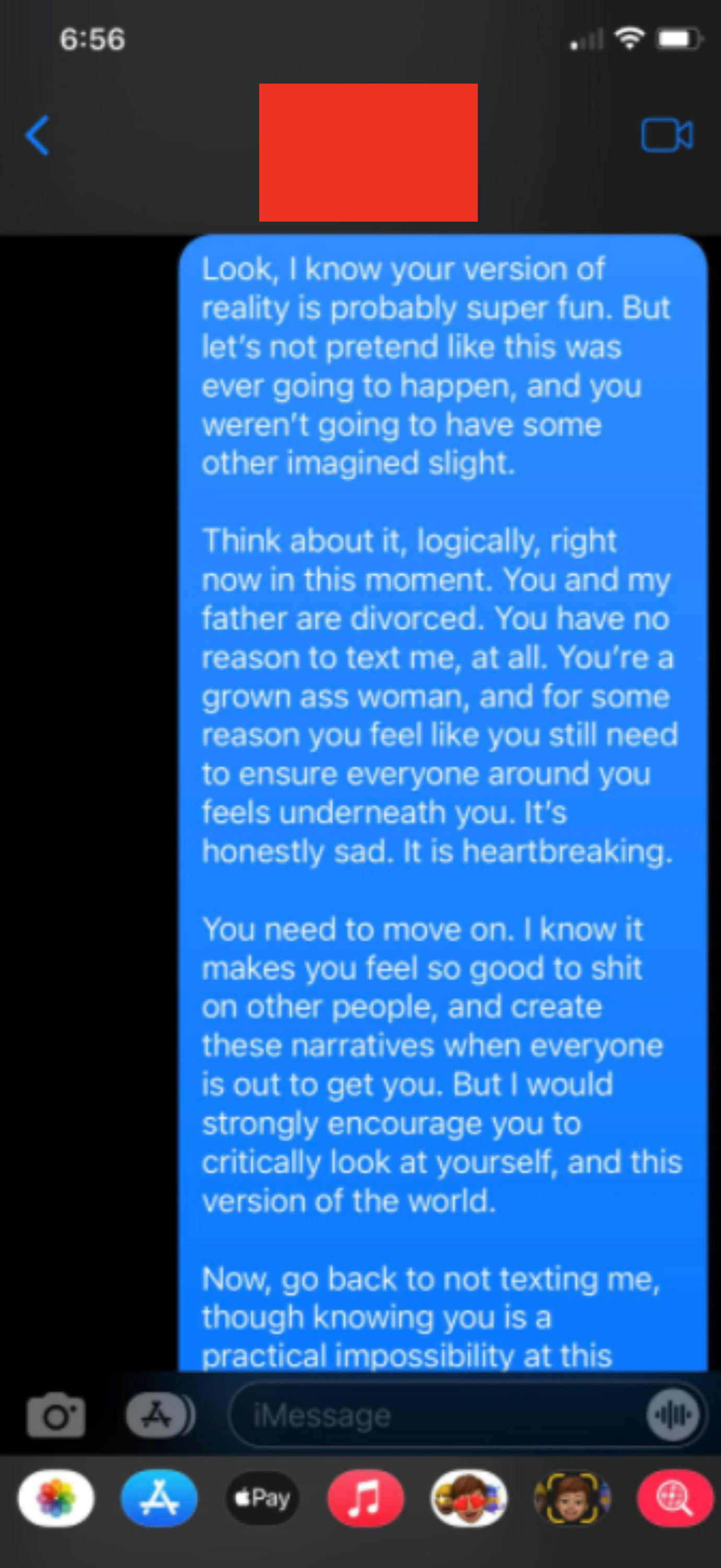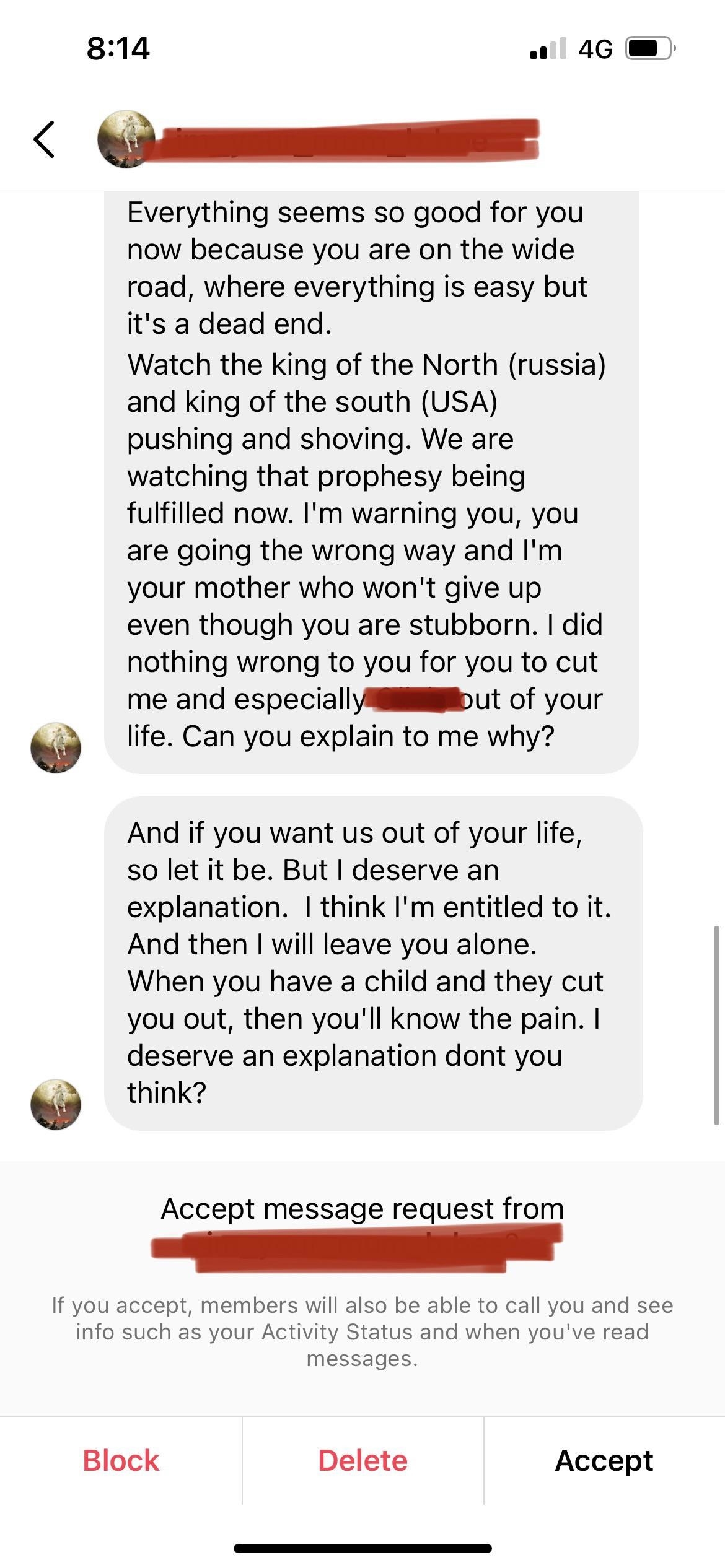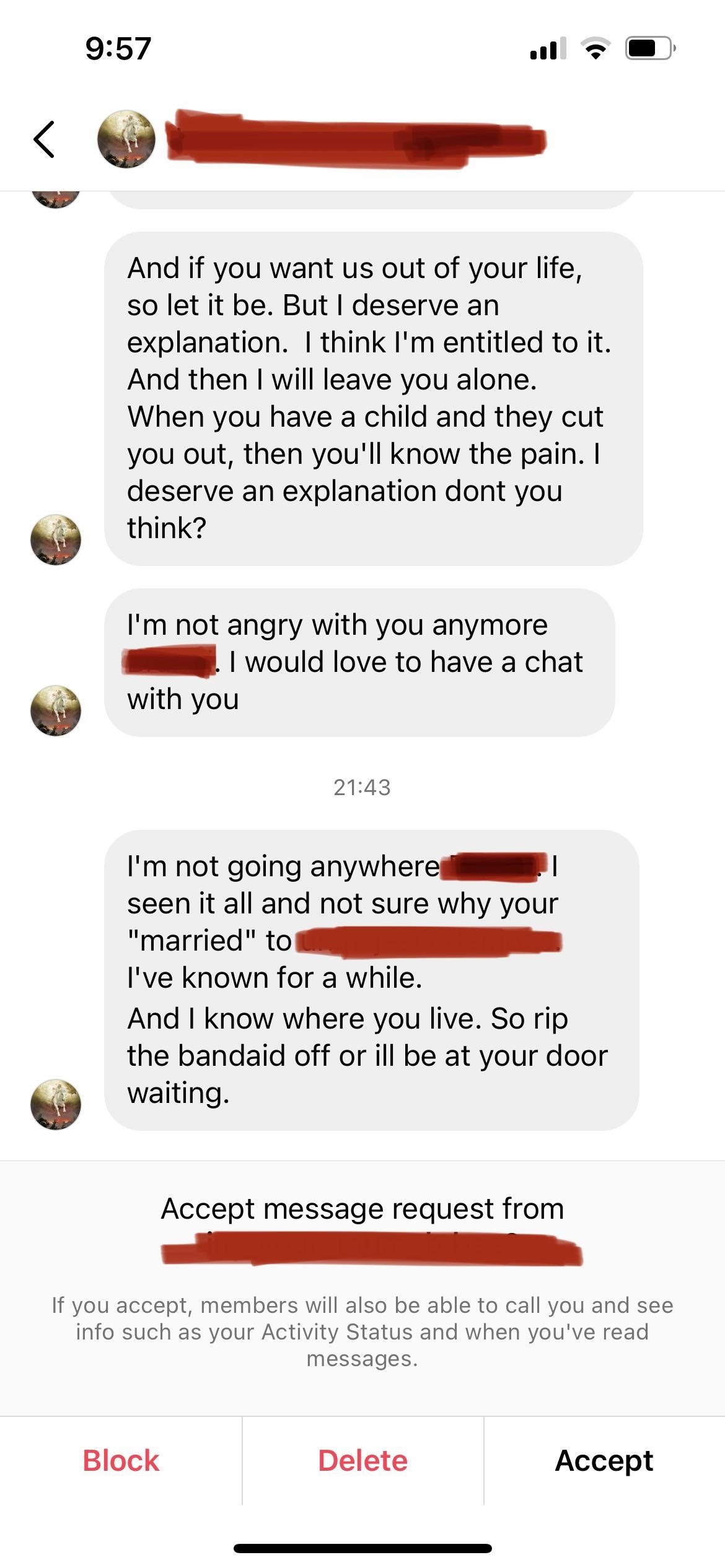 9.
This mom, who could care less about her daughter and granddaughter's health and well-being: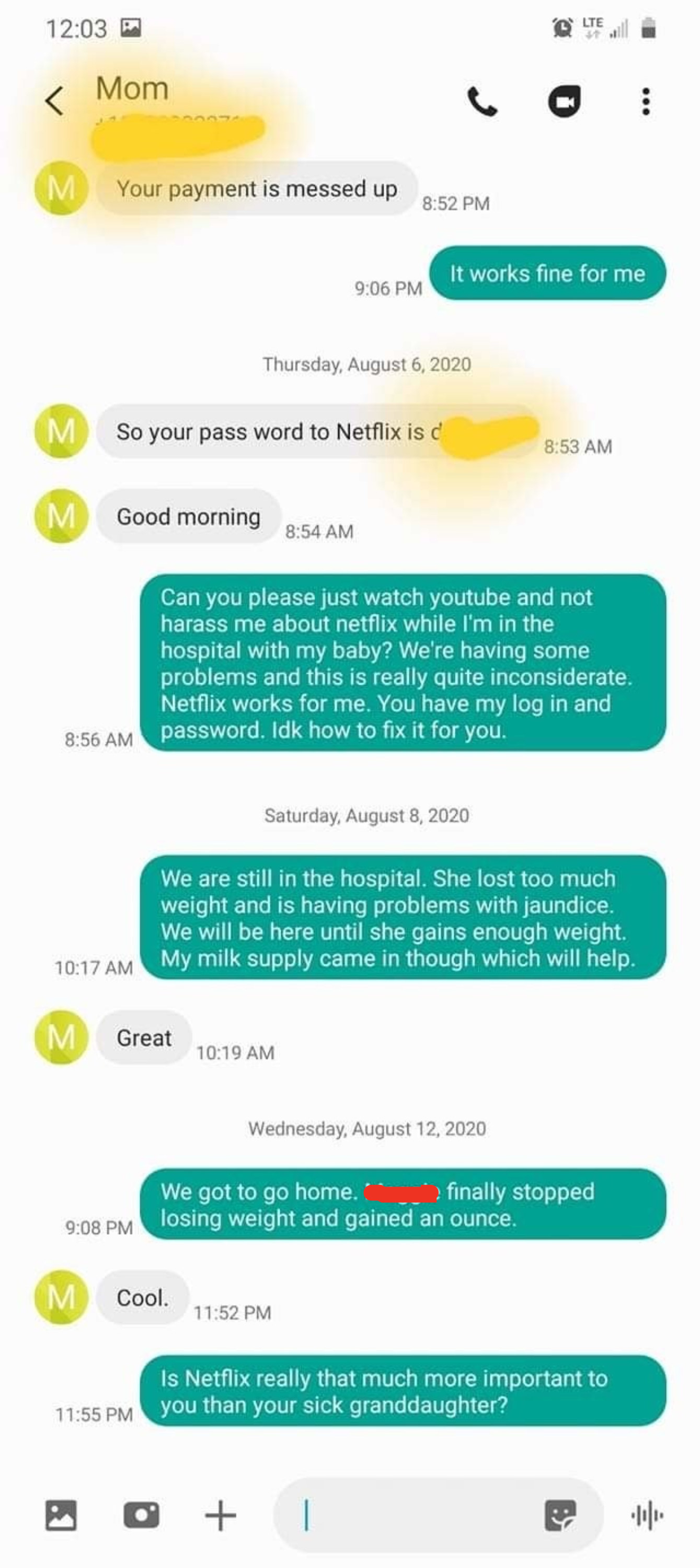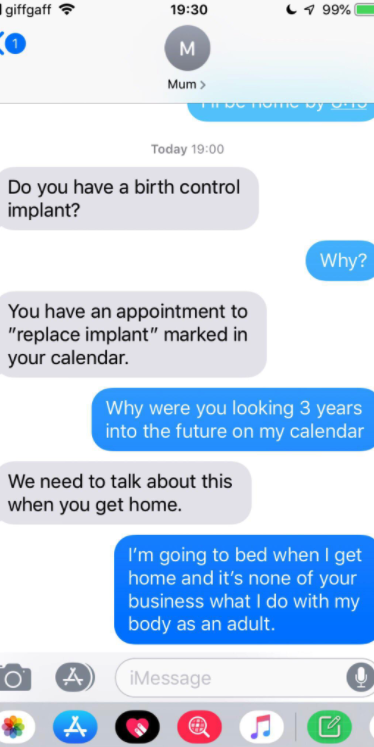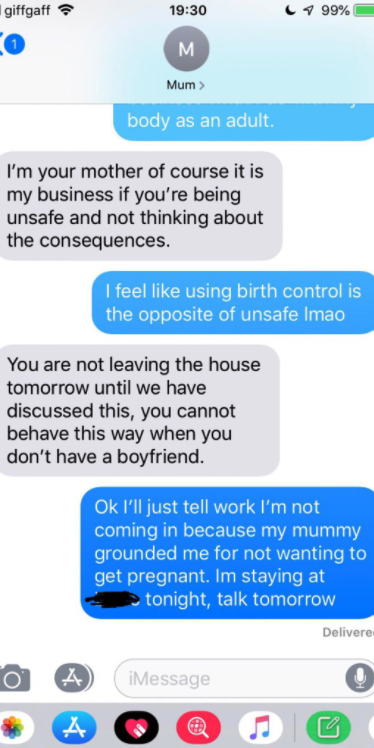 12.
This mom, who lied to her daughter's face about wrecking her car: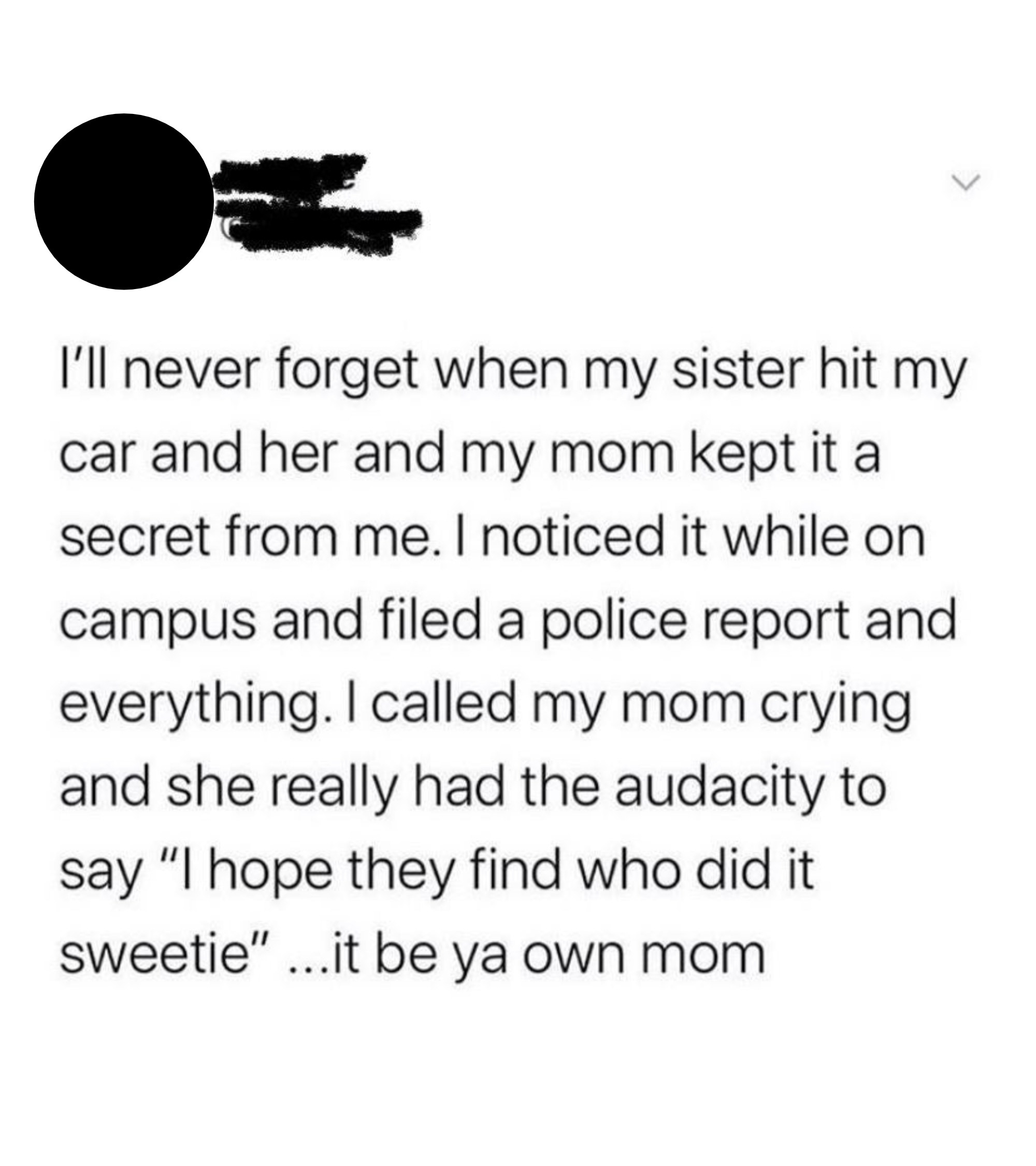 The text reads: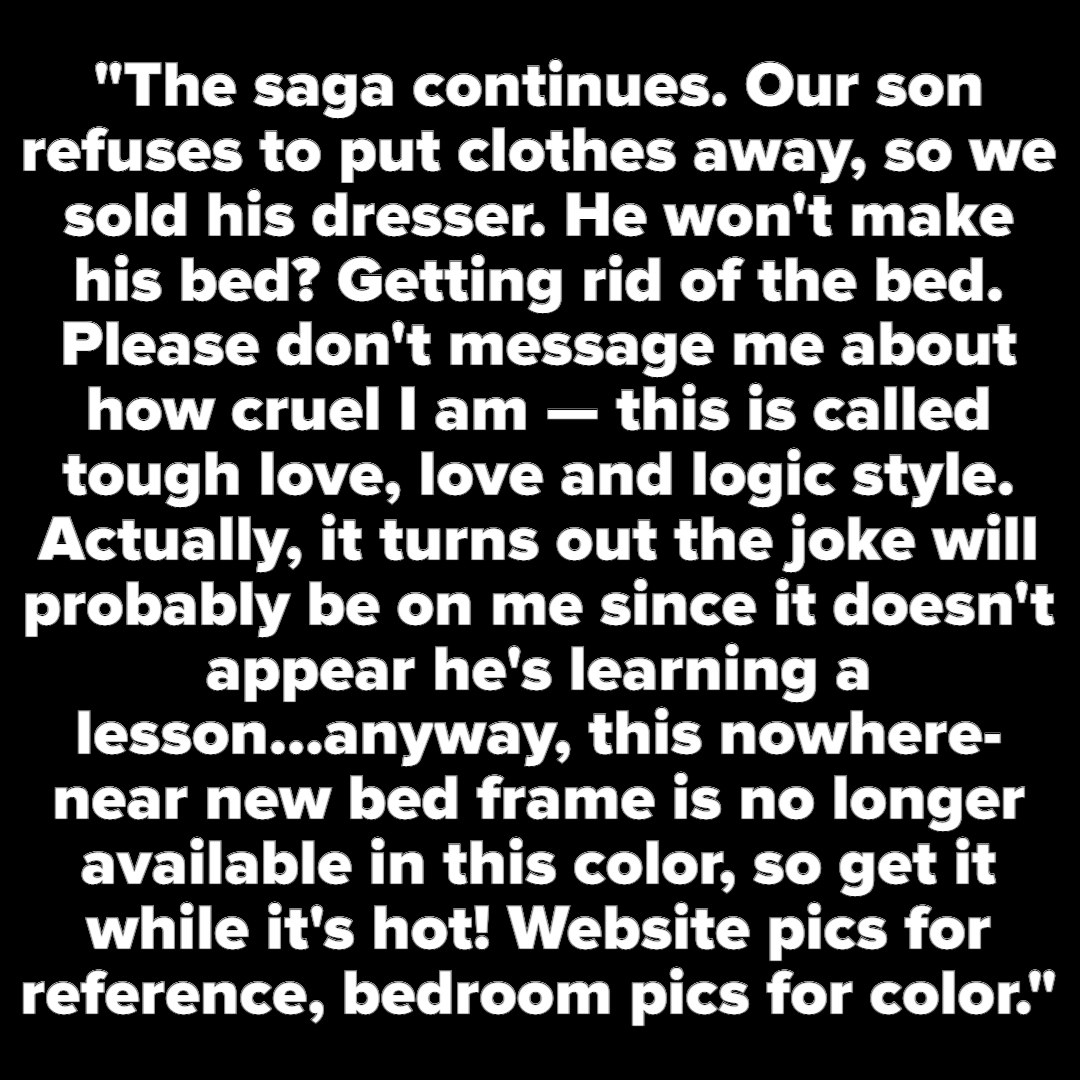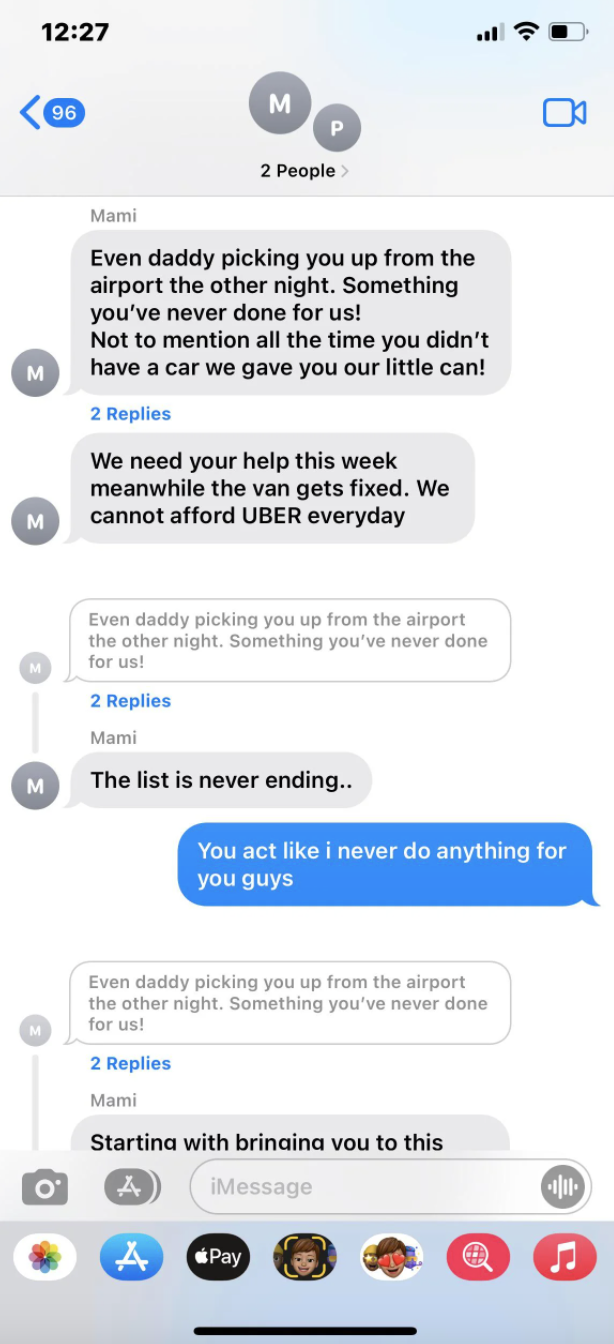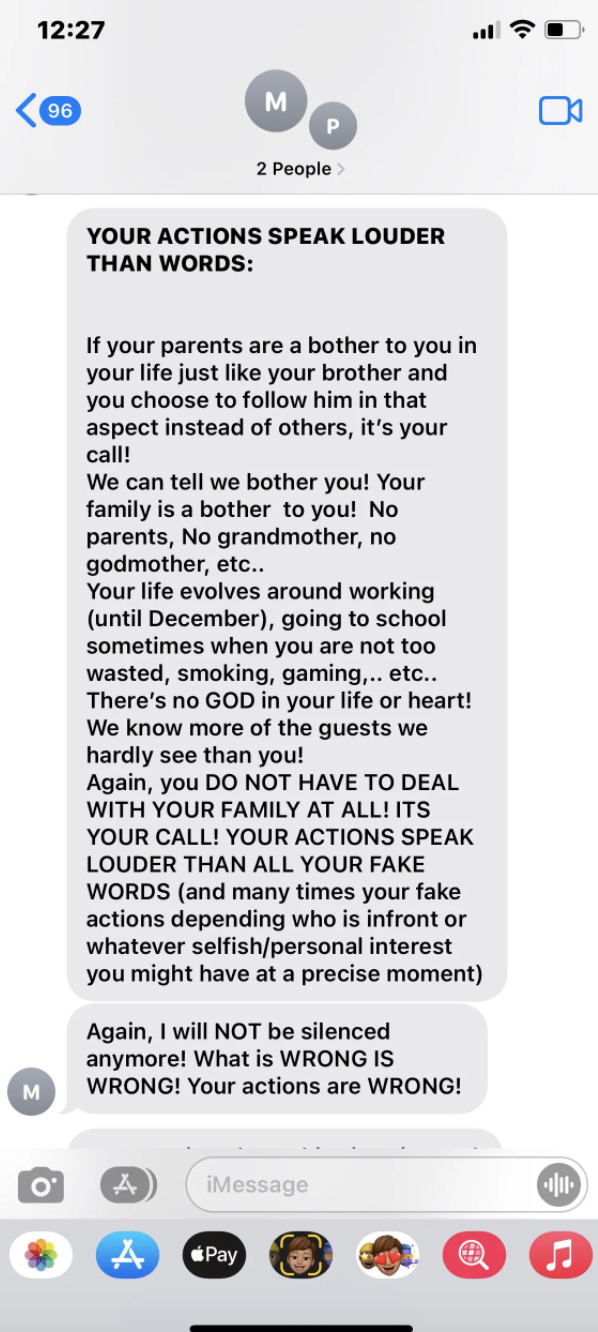 Note: Some posts have been edited for length and/or clarity.

If you are concerned that a child is experiencing or may be in danger of abuse, you can call or text the National Child Abuse Hotline at 1-800-422-2253 (4.A.CHILD); service can be provided in over 140 languages.