We hope you love the shows and movies we recommend! Just so you know, BuzzFeed may collect a share of revenue or other compensation from the links on this page. Oh and FYI - platform, prices and other availability details are accurate as of time of publication.
Considering it's 2020 and we are currently spending lots of time inside in need of things to watch, I'm sure you're familiar with a little streaming service called Hulu. Some (me) have even argued it's better than a site that rhymes with Schmetflix.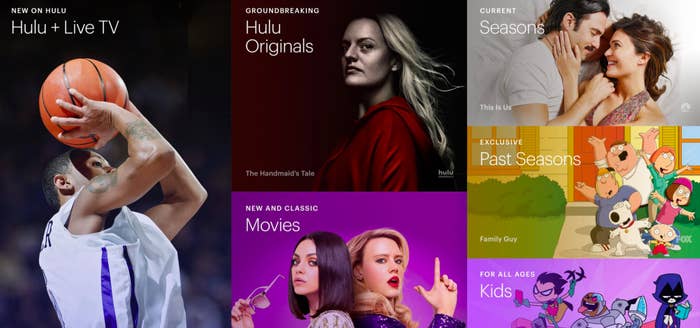 But IMHO, Hulu can only rival Netflix if you opt for the no-commercials plan so you can enjoy the same uninterrupted binge-watching bliss. Both basic plans are pretty affordable — you can get a subscription with commercials for $5.99/month or without commercials for $11.99/month. Oh, and in case you're watching a heck of a lot more TV right now, you can try either plan for one month *free*.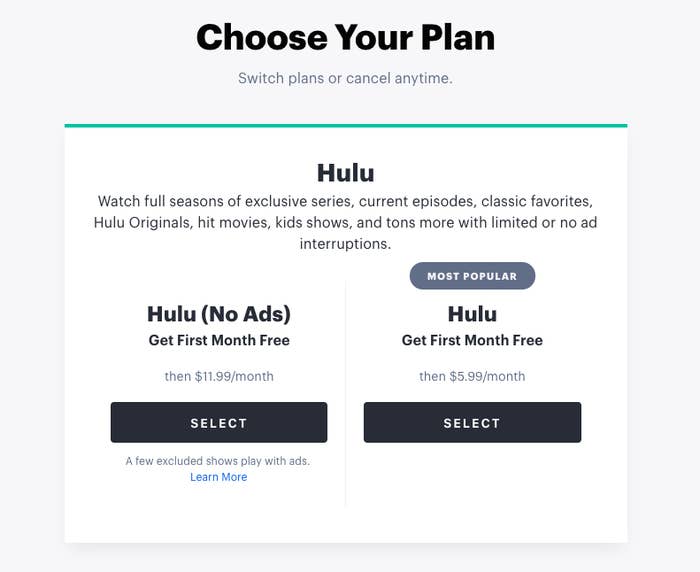 After all, binge-watching is a lot less fun (and more time-consuming) when you gotta sit through ads. With my beloved no-ad plan, I've binged some of my all-time favorite series all the way through — without relying on them being on Netflix, waiting for the latest season to finish, or paying for them on Amazon or Apple TV.
Another reason I adore Hulu is its amazing selection of anime, and many series are available in both subbed *and* dubbed versions. Guess I didn't need that Crunchyroll Premium membership for commercial-free anime goodness. TBH, most anime are so freaking long already, you don't want to have to deal with commercials AND filler arcs.
Even though Hulu is mainly known for TV, it has a solid offering of movies, too! And I think we can all agree movies are especially annoying to watch with commercials.
I have a slightly old lady taste in TV shows and actually keep up with a lot of (*gasp*) network TV. I have a DVR for when I want to watch things the day they're on, but when I don't get to a show until the next day, I often cheat on my DVR with Hulu in the ultimate move of laziness. Now there aren't even any commercials to fast-forward!
Even if you're already a Hulu subscriber, you can upgrade your plan by going to your account settings page! Trust me, the extra six bucks a month is worth it for a treat that every TV lover deserves.
In conclusion: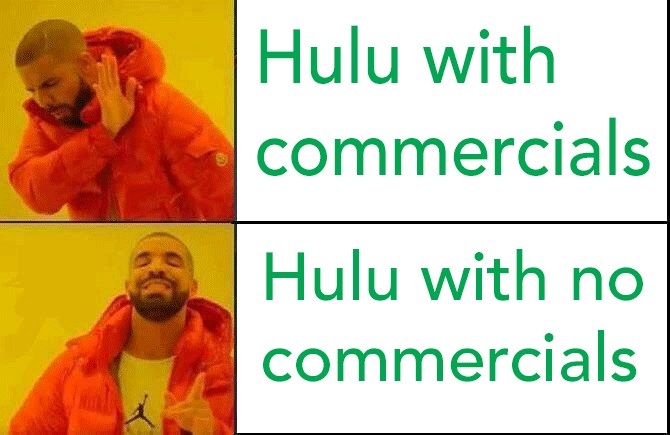 Do you love online shopping? Join our Facebook group, BuzzFeed Buy Me That, to talk all about your favorite products, share photos, post discount codes, and ask the BuzzFeed Shopping team for recommendations!