A few days ago, a spooOOOooky photograph taken by a young man named Thomas Beavis began drawing media attention.
Local legend surrounding the mansion holds that the Tottenham family, who moved in around 1766, had a young daughter named Anne who "fell ill after an encounter with a demonic spirit." Stories say she was later kept locked in one of the mansion's rooms.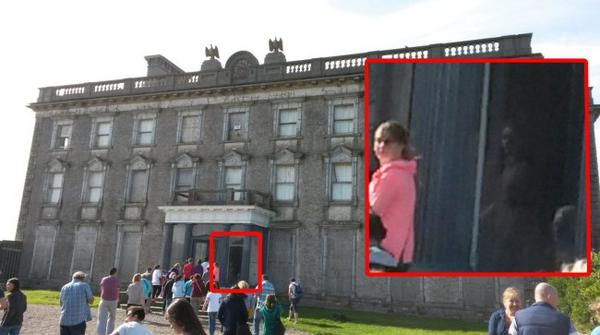 The "young girl" is on the left, and the "old woman's head" on the right.