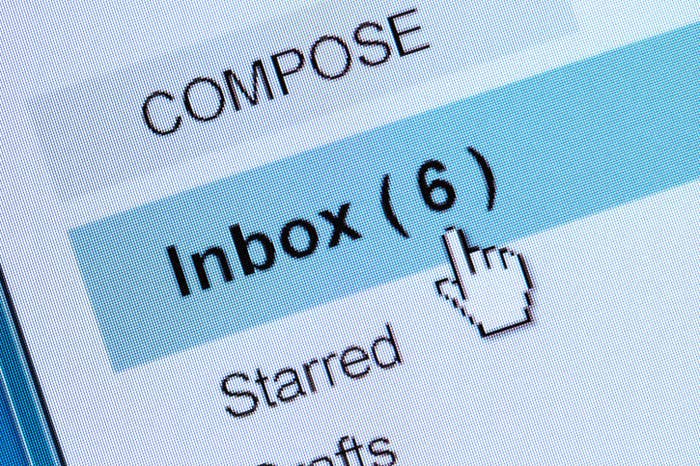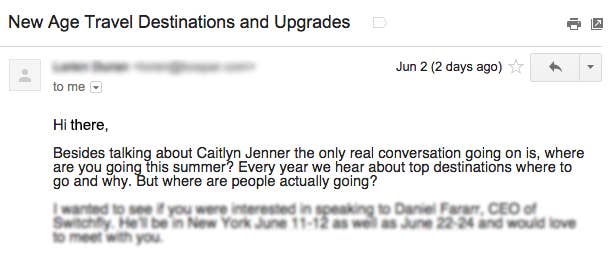 Dear [Name],
I saw an Instagram of yours recently — congrats to your friends Nick and Jane on their wedding! On fleek! Relatedly, I wanted to reach out to you about a fun new line of wedding dresses and tuxedos for engaged cats.
Dear [Name],
Everyone knows that the only thing harder to find than a rare Pepe is a great gift for Father's Day. Every year, it's the same thing: cigar boxes and lawn mower decals. This year, why not try something new?
Dear [Name],
FIFA! What a mess. Speaking of messes, we've got the 10 best ways to remove grass stains from your white tennis shoes. Let us know if you're interested.
Dear [Name],
Millions of Americans are experiencing thirst — and no, we're not talking about California. We'd like to offer you EXCLUSIVE access to a desk-side chat with Dr. Trevor, male sexpert and body language seer.
Dear [Name],
Summer is finally here, and with it, our thoughts begin to vacillate between the quiet joy that comes from warmth and light, and the dull ache that is ever in the background of a beautiful thing that must one day end! For other dull aches, such as minor scrapes, burns, or eczema, Zorax Topical Cream™ was recently voted the fastest acting analgesic cream on the market, in a wide-ranging consumer survey of topical ointments.
Dear [Name],
Like Kim Kardashian, we're pregnant …………… with TuffLox double-strength padlocks, a must-have for the upcoming summer burglary season.
Dear [Name],
Gender is a performance. So is Teenage Mutant Ninja Turtles 3: Turtles in Time, the hit 1993 action film starring Jason Lovett as Splinter, the lovable rat sensei. Lovett is about to release his hotly anticipated book of anecdotes about his time on the set of the movie. Would you be interested in an interview?
Dear [Name],
We recoil from the inevitability of our own death, but it is the very fact of our being-unto-death that gives meaning to our lives, for this mode of being – dwelling in our impermanence – is unique to the human animal, since we are able to go to meet death even as it comes to meet us. For the human animal, death never sneaks up. What does sneak up is SneaksUp.com, the Warby Parker of inexpensive, stylish sneakers! Order five pairs of sneakers that fit your personal style, try them on, and send back the ones you don't like, free of charge.
Dear [Name],
O dark dark dark. They all go into the dark. The vacant interstellar spaces, the vacant into the vacant. The captains, merchant bankers, eminent men of letters. The generous patrons of art, the statesmen and the rulers. And the new EZMeasure app for iPhone and Android is about to make rulers obsolete! With hundreds of downloads after only a few days in the app store, EZMeasure is the fastest, easiest way to measure the distance between your phone and any object nearby with just a point and a click.