1.
Though many tie the song "White Christmas" to the movie, the song was first performed by Bing Crosby 13 years earlier, on the radio show The Kraft Music Hall.
2.
Danny Kaye's role was originally intended for Fred Astaire, who declined.
3.
Clooney and Crosby, one of the film's two romantic pairings, had a 25-year gap between them.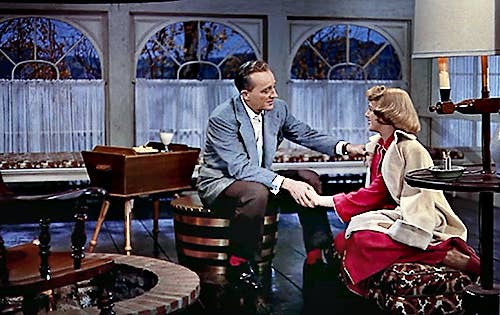 4.
Rosemary Clooney plays Vera-Ellen's older sister in the movie, but the former was actually 7 years younger than the latter.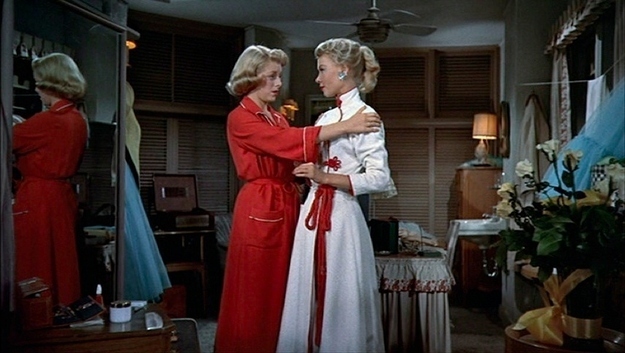 5.
The Vermont Inn set in the movie is a refurbished version of the inn from Holiday Inn, in which Bing Crosby also starred.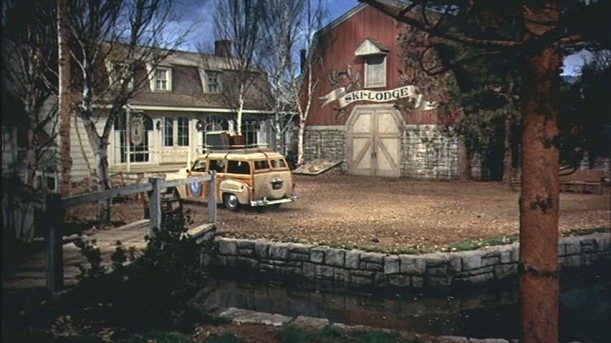 6.
During this scene—in which Wallace & Davis perform the Haynes' act "Sisters"—actors Crosby and Kaye can both be seen laughing through their act. This was the best take they could get.
7.
Vera-Ellen (as Judy Haynes) did not actually sing any of the songs in White Christmas; her parts were sung by costar Rosemary Clooney or Trudy Stevens.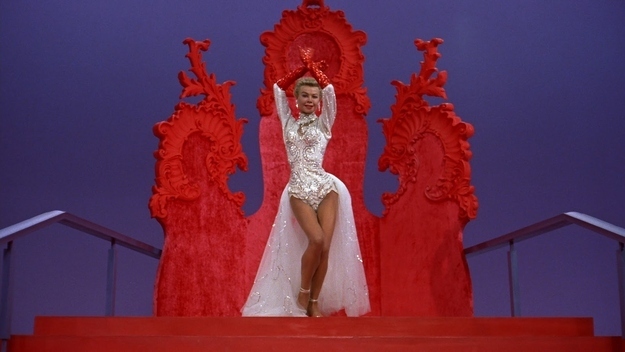 8.
The song "Snow" (sung in the scene shown here) was written by Irving Berlin, but was originally called "Free" and had nothing to do with snow.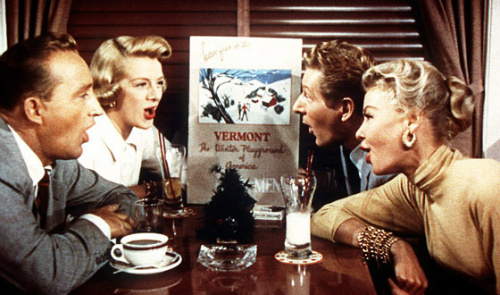 9.
In the movie, Judy Haynes shows Wallace & Davis a picture of her brother, Bennie. The man pictured is Carl 'Alfalfa' Switzer.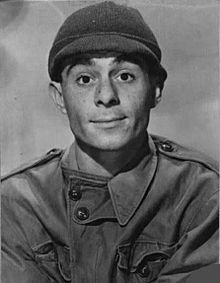 10.
One of the more prominent dancers to accompany the Haynes sisters in the movie is George Chakiris, who went on to win an Academy Award for Best Supporting Actor in West Side Story.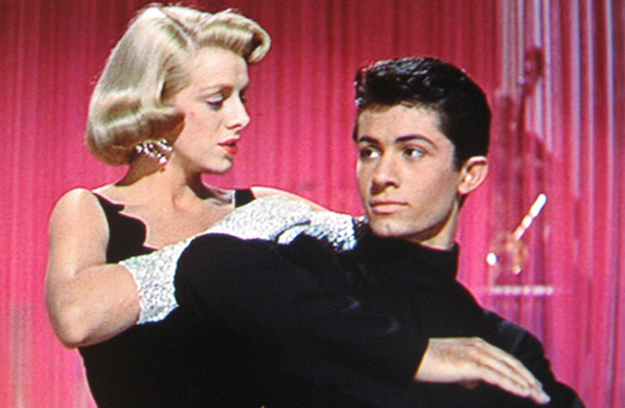 11.
The incredible number "The Best Things Happen While You're Dancing" features an almost-imperceptible trip at the end.
13.
The costumer designer responsible for White Christmas' many excellent outfits is the famous Edith Head.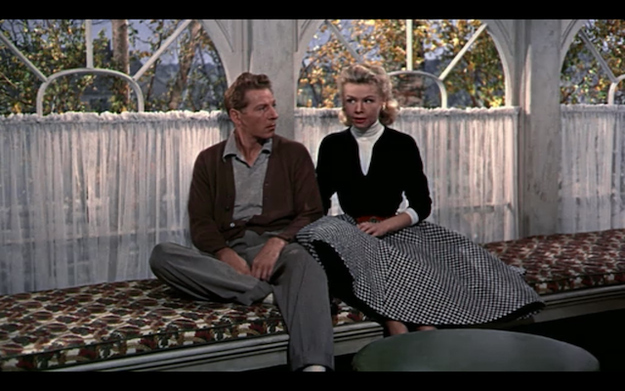 15.
The movie was 1954's largest earner by a wide margin, bringing in $12 million.