14 Essential David Bowie Musical Moments In Movies
Hundreds of the late artist's tunes, lyrics, and melodies have impacted the big screen. Here are some of the most memorable.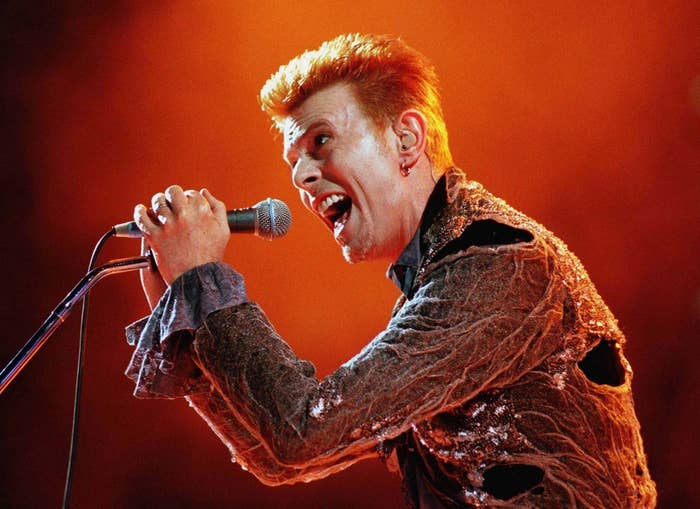 David Bowie is credited in more than a hundred films, most notably as a performer and composer (and, cosmically, as poet and warrior). He was a movie star in his own right, too, and not just for Man Who Fell to Earth, Labyrinth, or Basquiat, but also in his short films and music videos like "Jazzin' for Blue Jean," "The Next Day," "Ashes to Ashes," "I'm Afraid of Americans," and, his parting gift, "Lazarus."
Recent sci-fi and adventure movies like Guardians of the Galaxy and The Martian used Bowie's songs like "Moonage Daydream" and "Starman" as a outer space and nostalgia shorthand, while American Psycho and Memento both used "Something in the Air" to heightened emotional effect.
Beloved by a number of high-profile directors, Bowie's songs have been honored and reworked completely in films like Wes Anderson's The Life Aquatic With Steve Zissou. His musical imprint has been left on scenes of drug trippin', teen angst, coming out, dressing drag, sass, irony, camp, and pure jest (see: Zoolander, "Let's Dance").
The more poignant of these musical movie moments marry Bowie's lyrical, melodic, and artistic intentions to scenes of similar determination, allowing the film and the performer himself to live longer, if not forever. Here are some of the best examples.
1.
"Cat People," Inglourious Basterds (2009)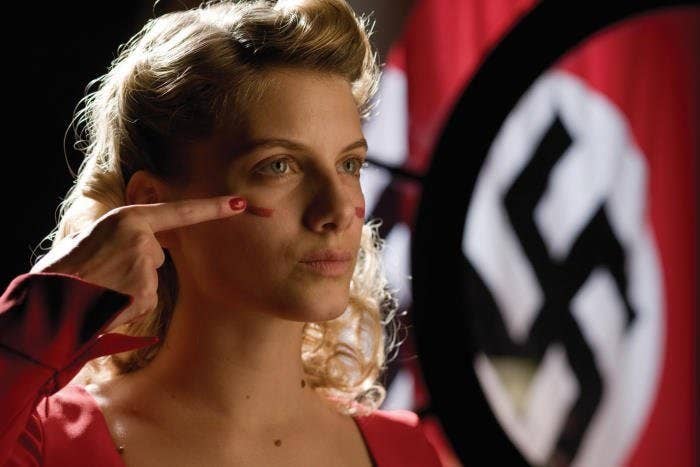 2.
"Heroes," The Perks of Being a Wallflower (2012)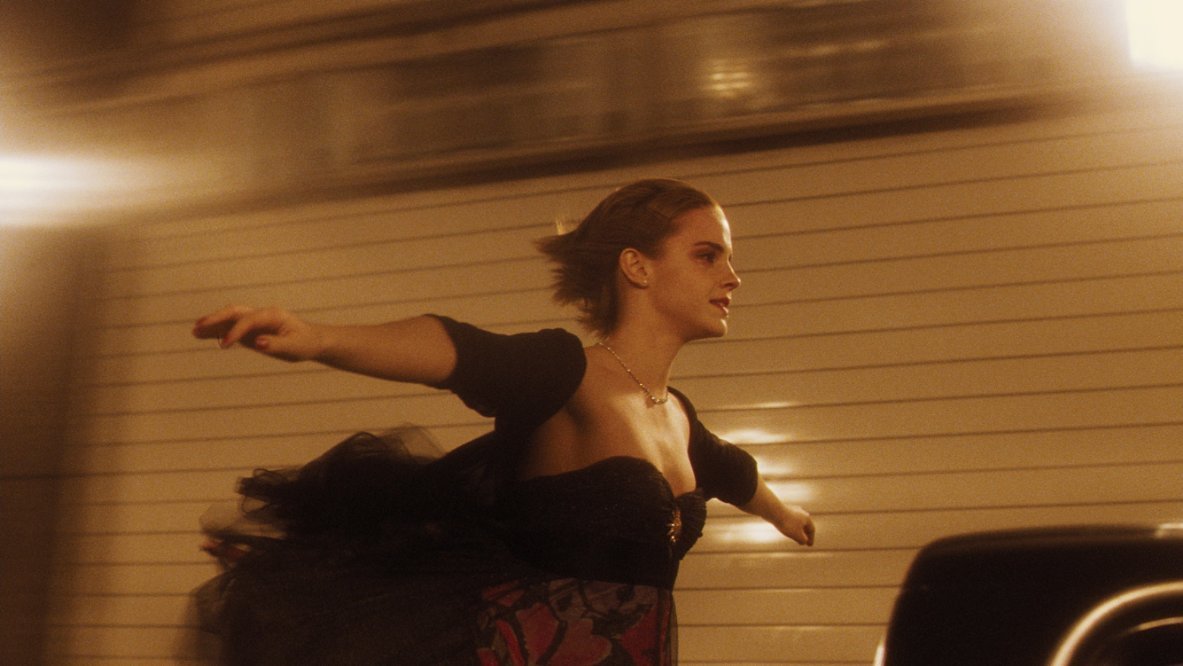 3.
"Fame," Foxcatcher (2014)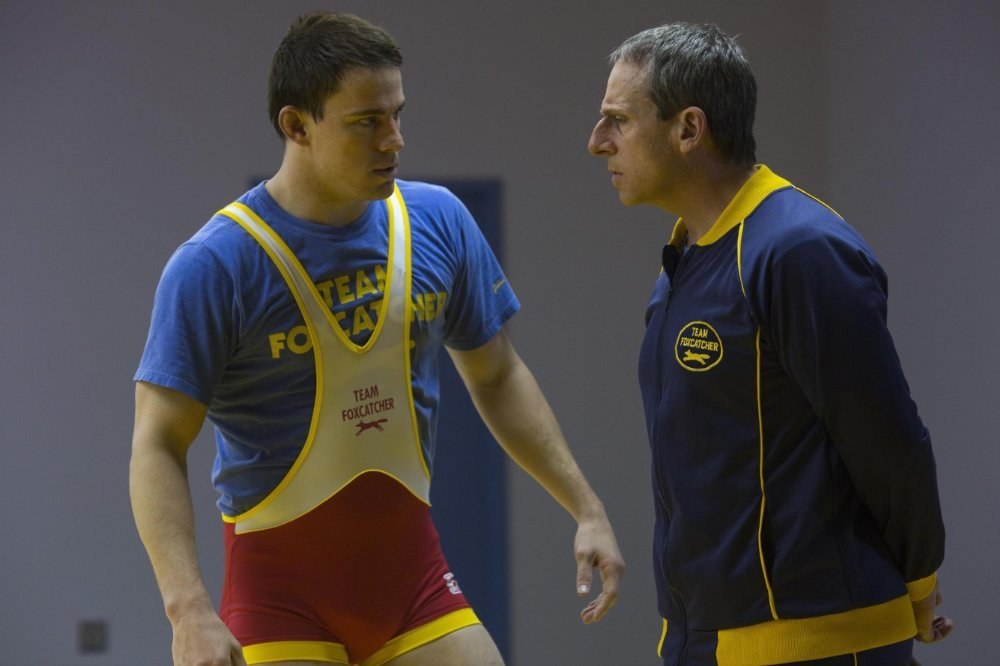 4.
"Modern Love," Mauves Sang (The Night Is Young) (1986)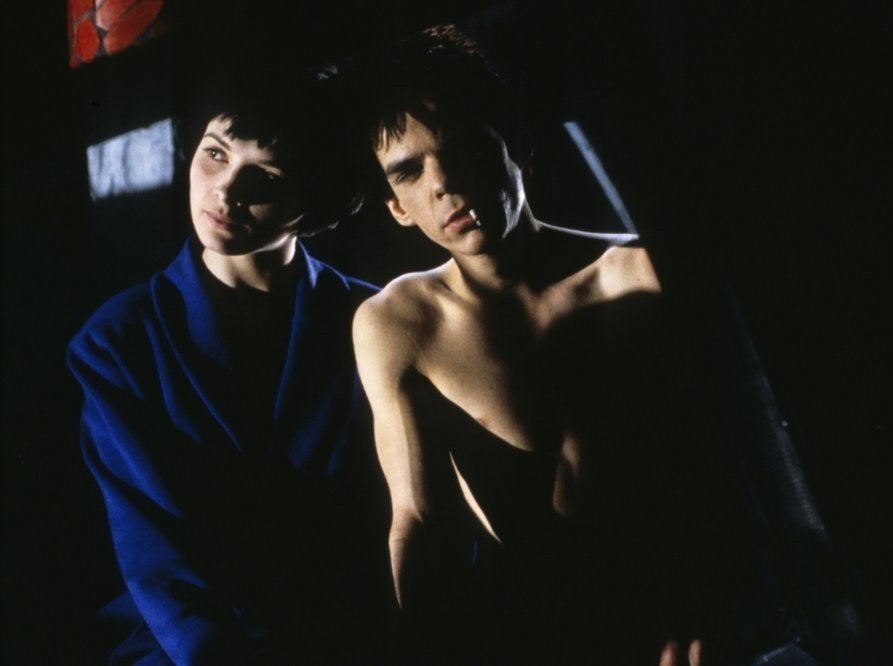 Leos Carax has utilized Bowie a couple of times in his films, though Mauves Sang (The Night Is Young) features the most famous case.
Lead Alex (played by Denis Lavant, Carax's alter ego and muse) dances to "Modern Love," vacillating between unabashed joy and repeating bouts of crippling pain as he sprints and leaps on the streets. Ain't love grand? For a coming-of-age, with a plot orbiting around a disease that spreads between unemotional sexual partners, it was surely a "modern" romance.
This scene was later adapted by Greta Gerwig in Frances Ha, slightly altered for this female protagonist's celebrations.
5.
"I'm Deranged," Lost Highway (1992)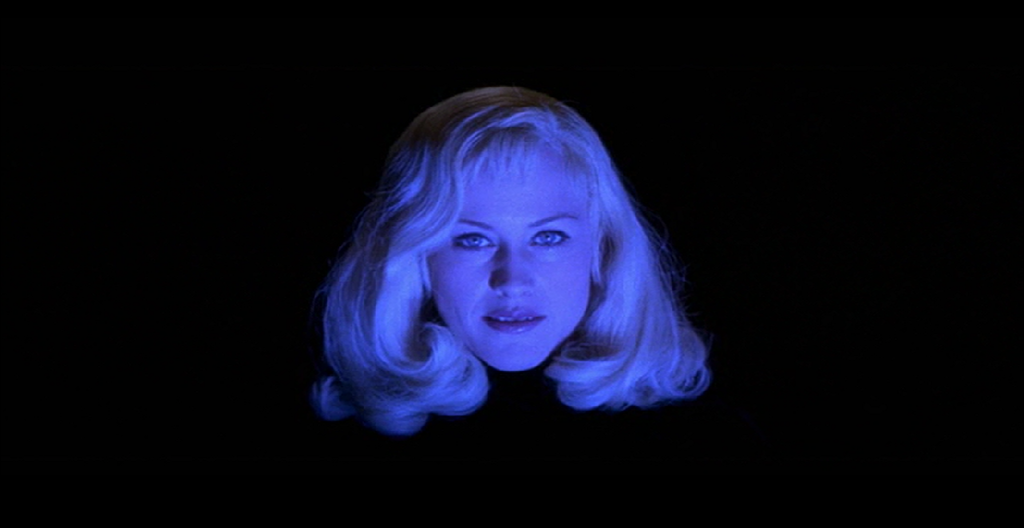 6.
"Under Pressure," It's Kind of a Funny Story (2010)
7.
"Magic Dance," Labyrinth (1986)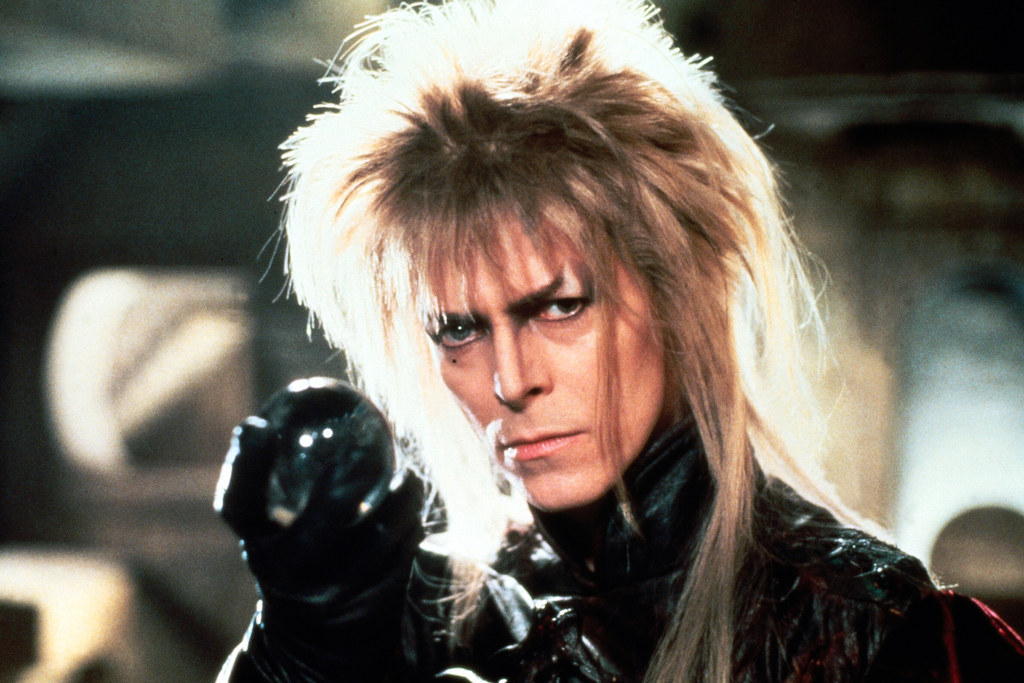 8.
"Space Oddity," C.R.A.Z.Y. (2005)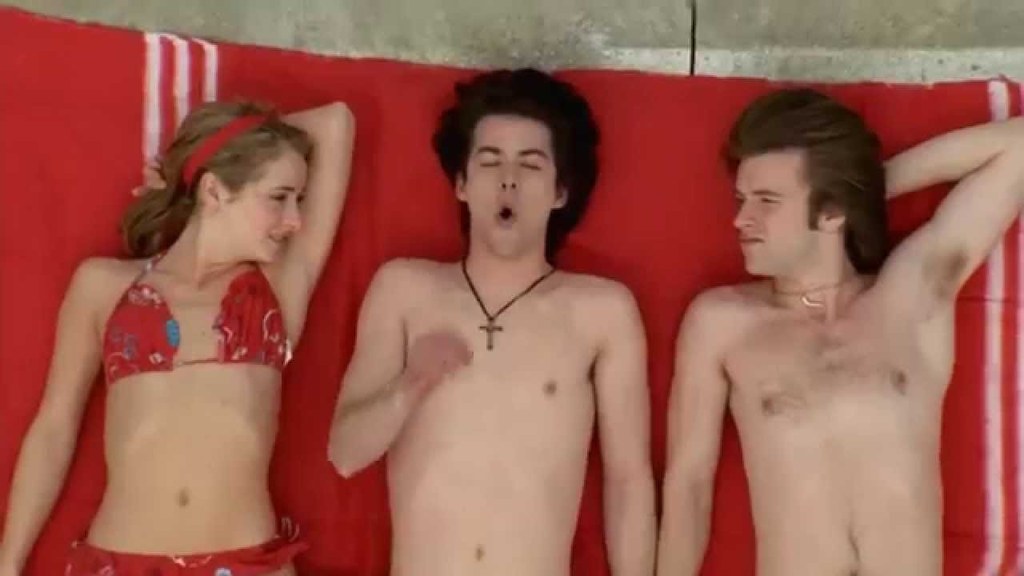 9.
"Changes," The Breakfast Club (1985)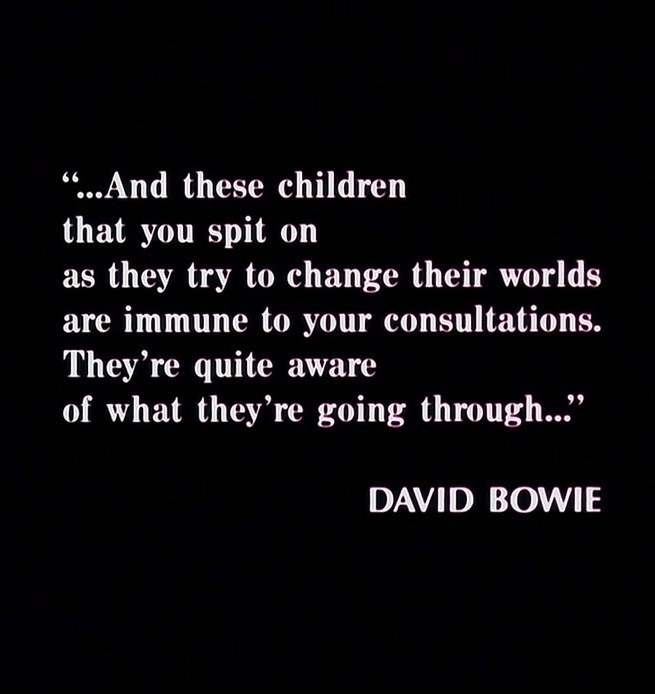 10.
"Wig in a Box," Hedwig and the Angry Inch (2001)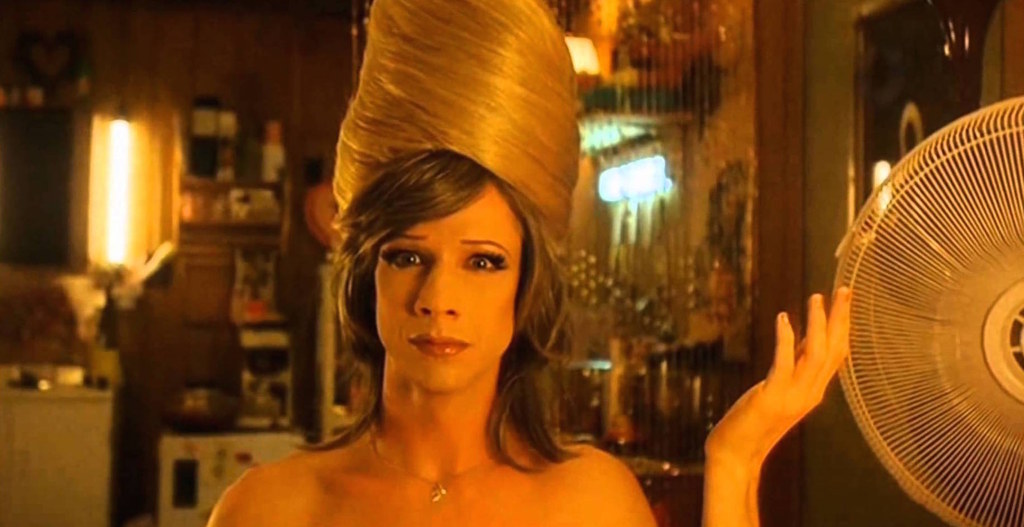 11.
"Absolute Beginners," Absolute Beginners (1986)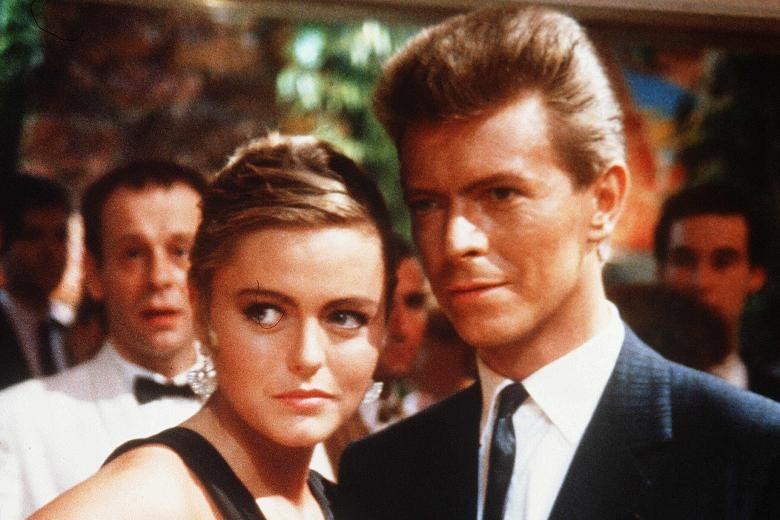 12.
"I'm Afraid of Americans," Showgirls (1995)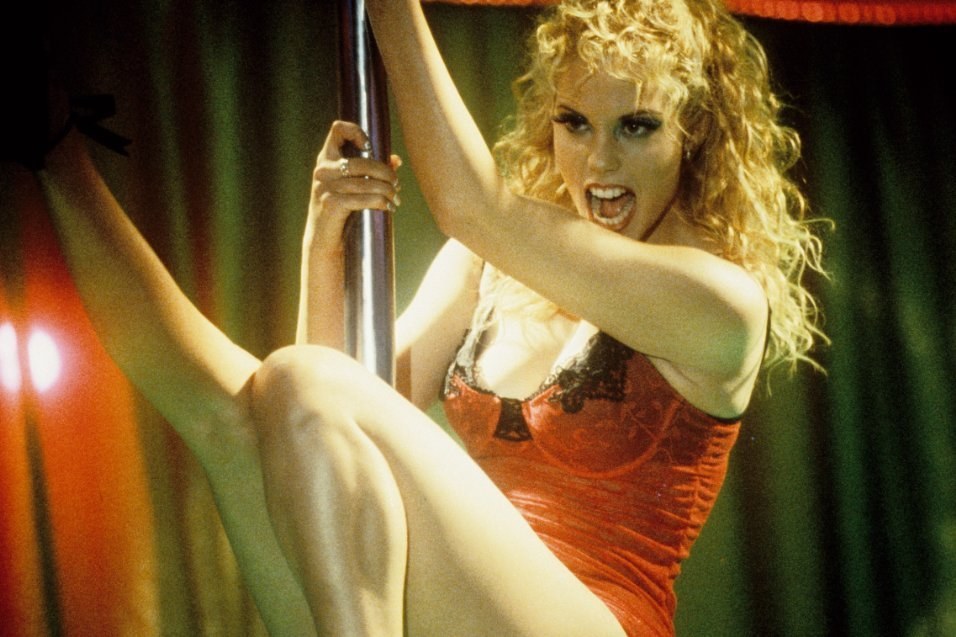 13.
"The Jean Genie," Control (2007)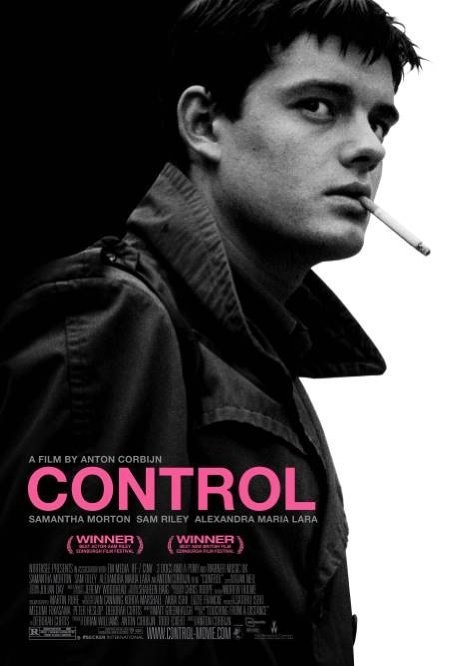 14.
"Lust for Life," Trainspotting (1996)