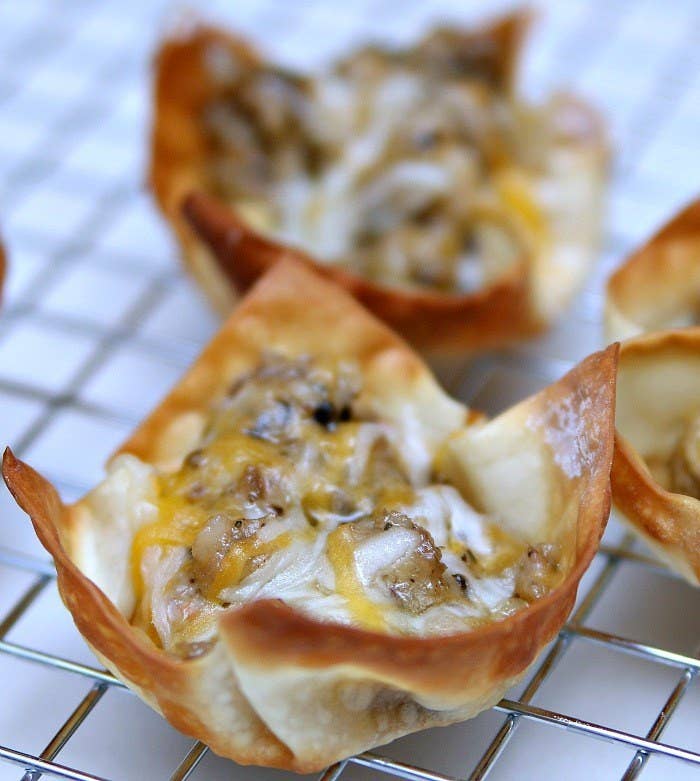 You love cheese, right? How about pork sausage? If the answer to both questions is yes then keep reading.
These sausage wonton appetizers are a family favorite. The recipe can be made ahead of time and only takes about 30 minutes to put together.
The ingredients can be tweaked to your personal taste. It's like my grandma's recipe instructions where she would say "add a pinch of this and a dash of that." The appetizers contain black olives and I'm not a fan, so I cut the amount in half. I tried leaving them out completely once.....didn't work. I guess I like them a little.
The recipe can be found at PetticoatJunktion.com