Whether it be through retractable furniture, hidden compartments, or multifunctional built-ins, there are multiple ways to foster organization in a home with limited square footage—not to mention make the space feel much larger. Below, we've rounded up nine incredible examples to illustrate our point — part of our recurring column from Dwell!
1.
A Tiny Apartment Transforms Into a Pet Playground: Filled with nifty space-saving solutions, Pets Playground also includes built-in storage and transforming furniture to maximize organization and functionality.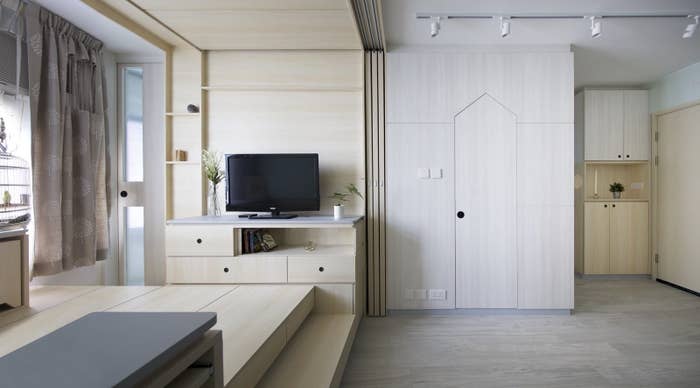 As the house is shared between a young couple, one of their mothers, a parrot, and a cat, the design studio created a private space for each member of the family in the 453-square-foot residence, as well as communal spaces for everyone to gather.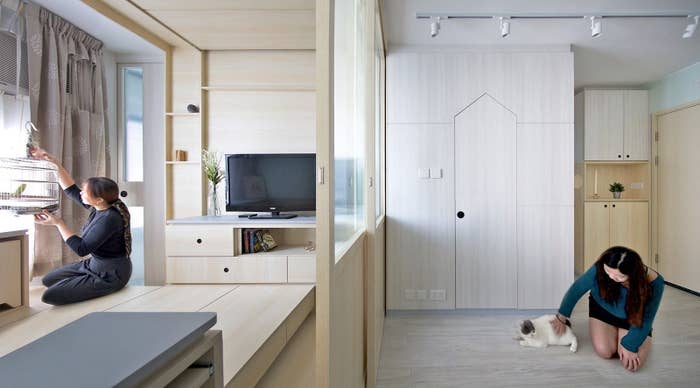 2.
A Madrid Bachelor's Pad Revolves Around a Bold Red Storage System: The 48-foot red furniture volume features the kitchen and bathroom, while also providing ample storage for the owner's books, designer furniture, and decor.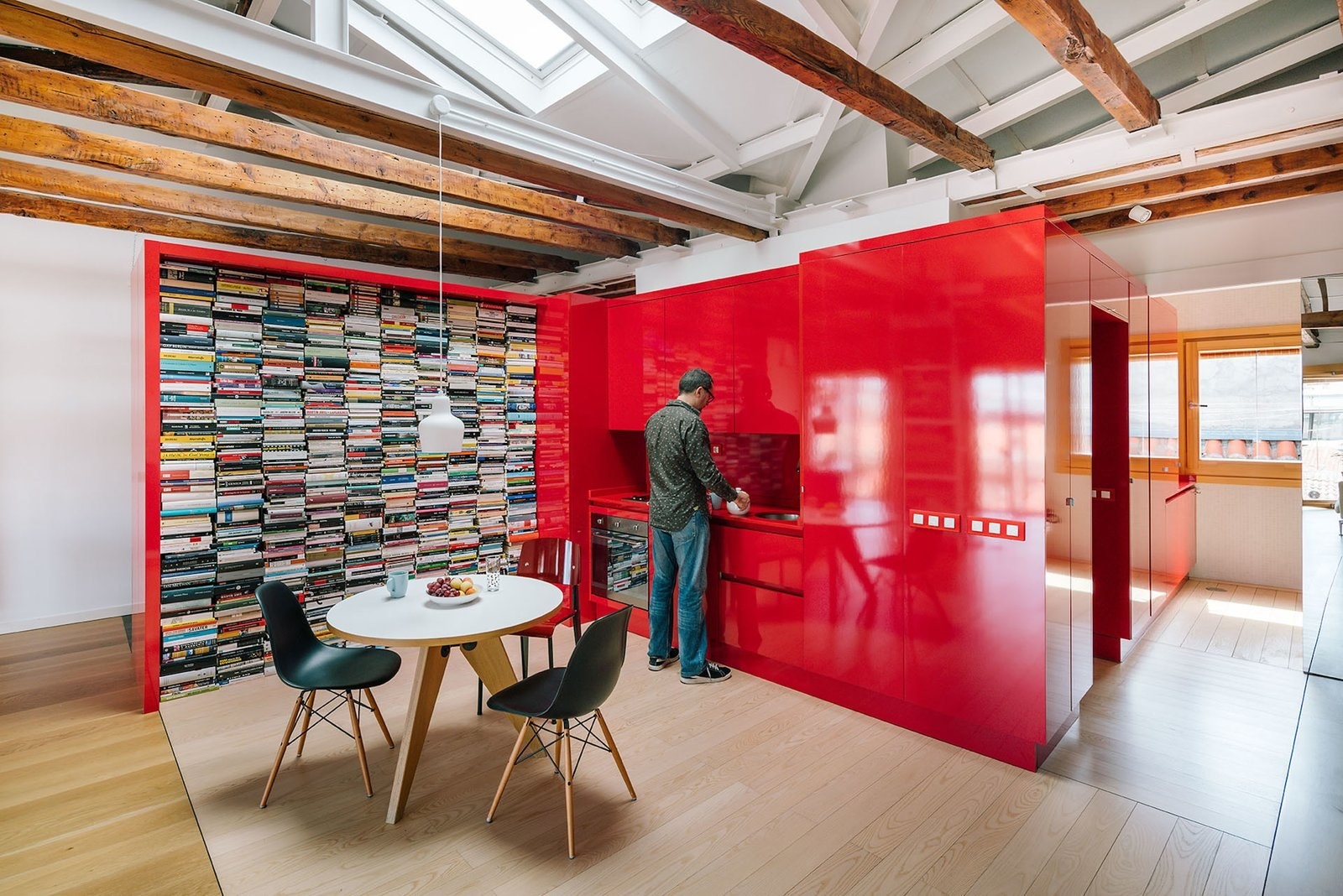 The colorful volume, which is about two feet wide, traverses the interiors and unifies the different functional zones within the apartment.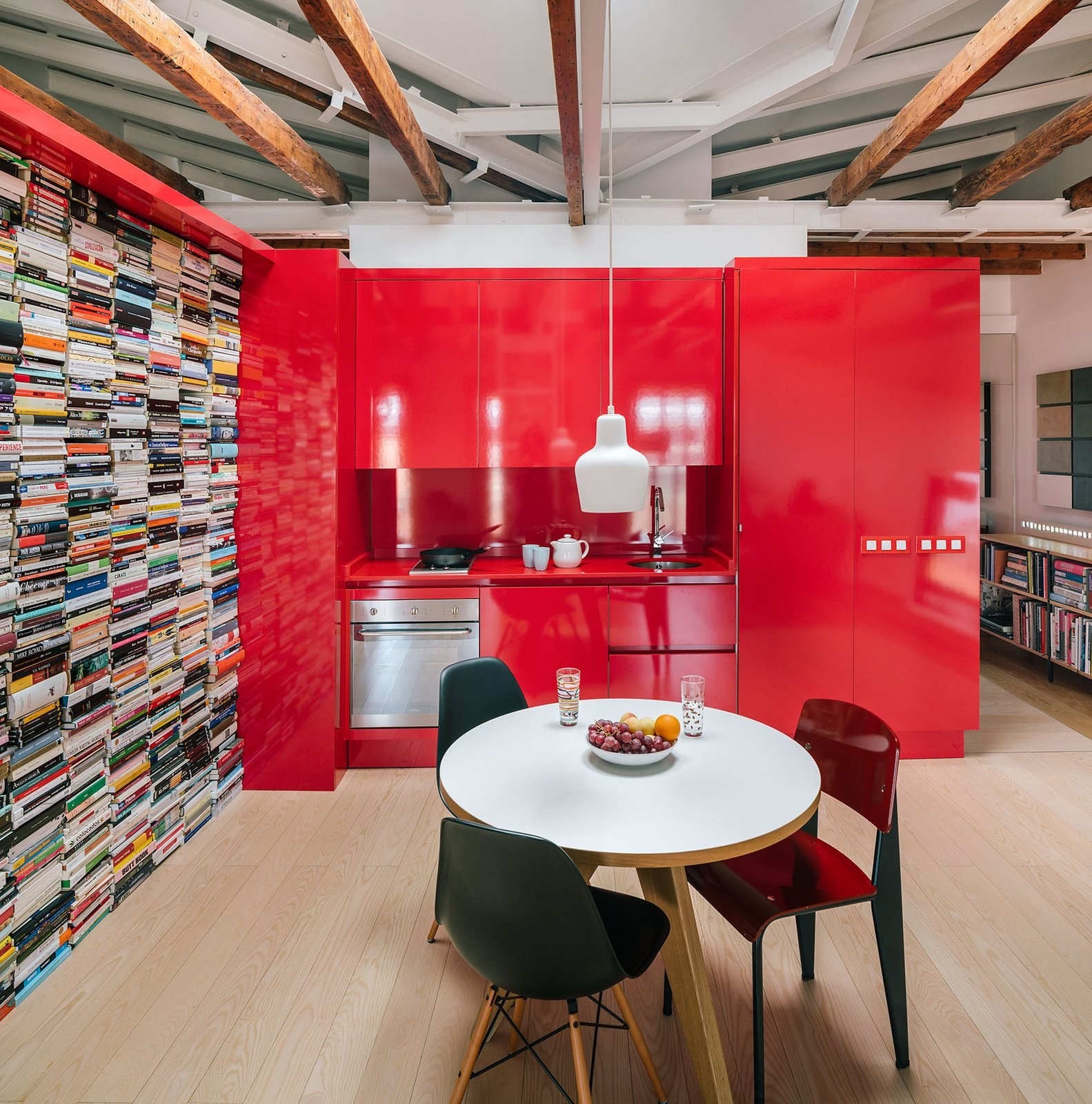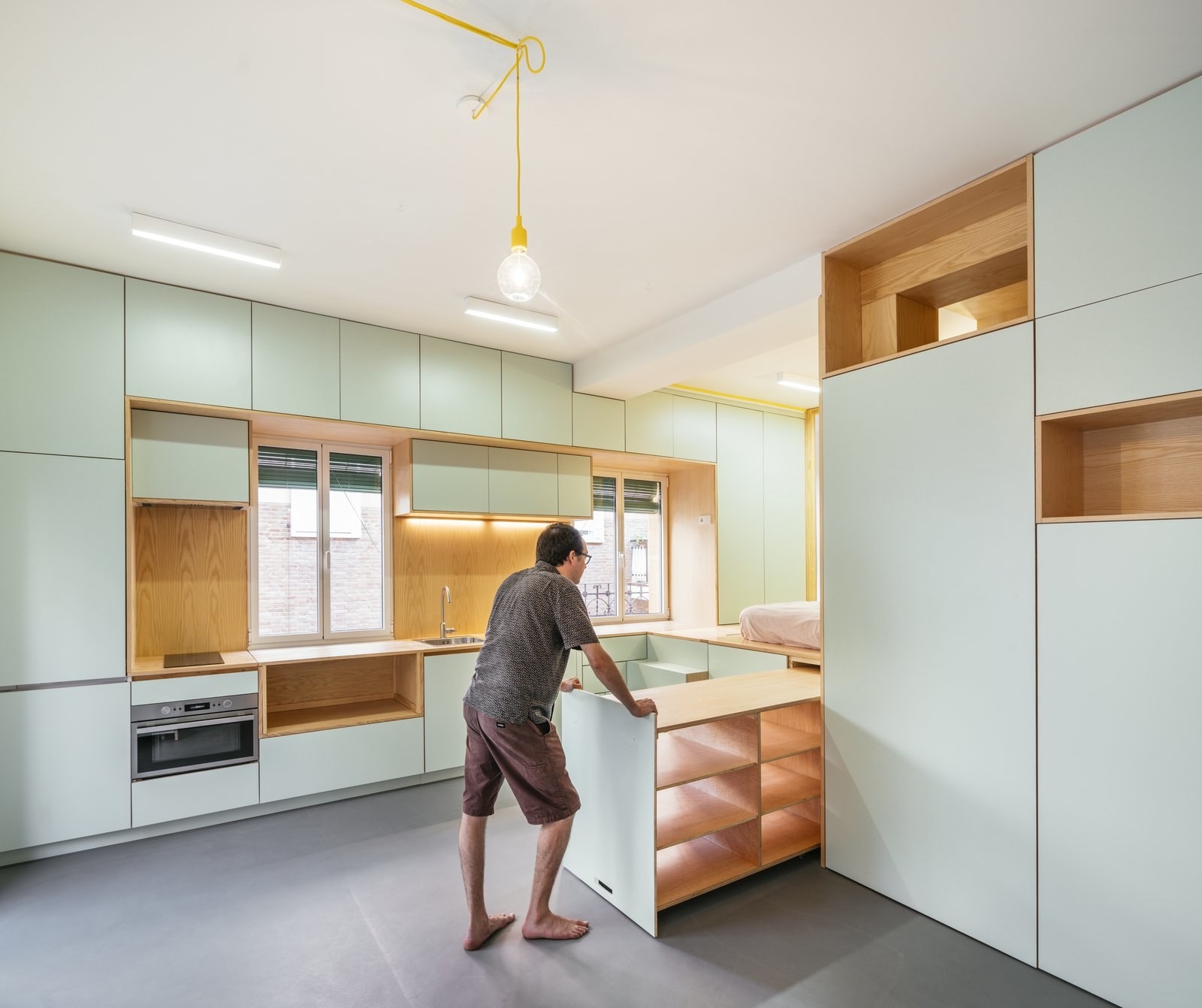 While the kitchen area and steps leading to the bed feature ample storage, some of the storage pieces even double as tables and seating for guests when dining.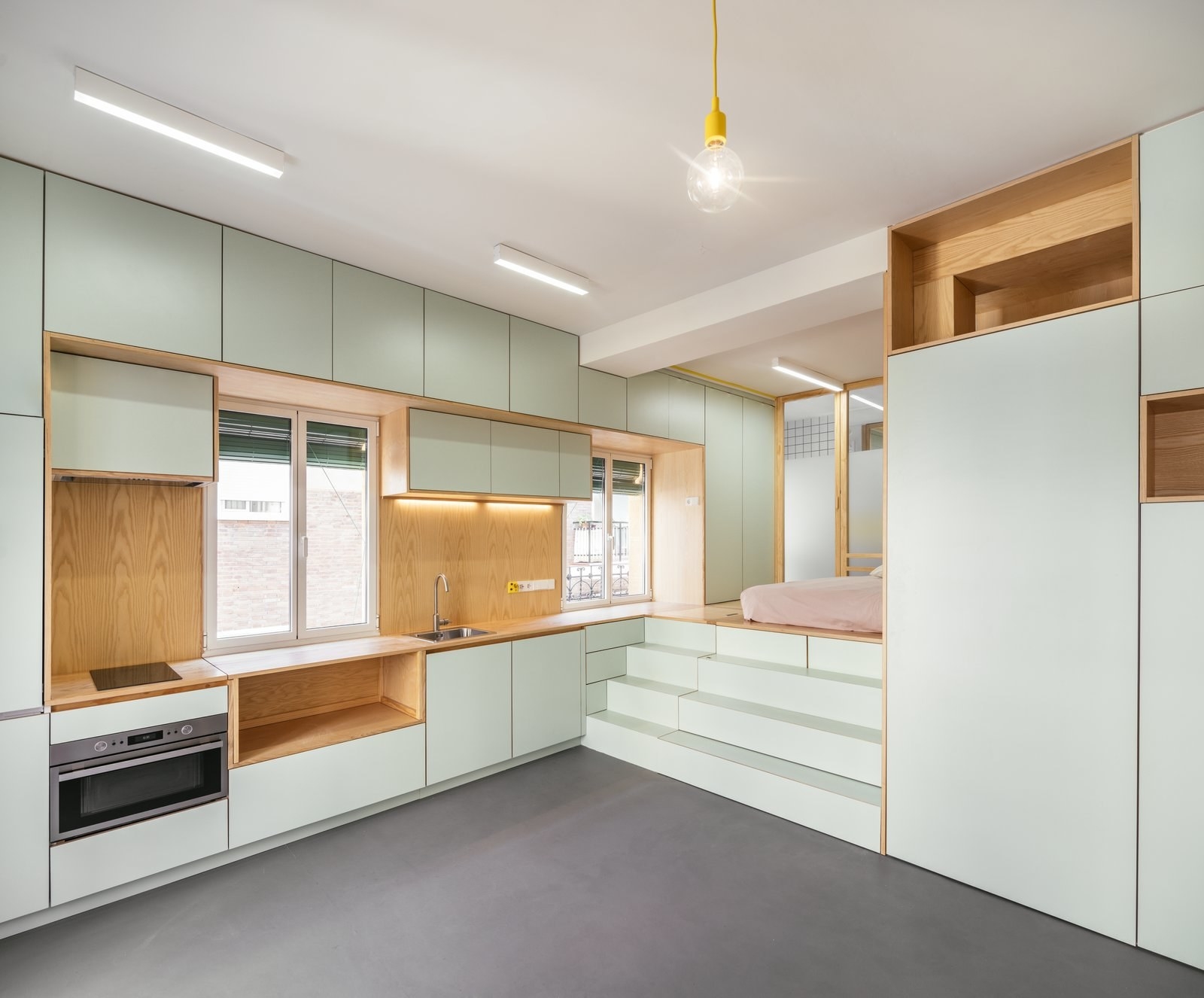 4.
An Award-Winning Home Boasts a Fold-Out Table in a Concealed Wooden Panel: Because the 376-square-foot abode originally lacked a working kitchen, the bulk of the owner's tight budget went toward designing the new 13-foot-long galley kitchen area, which features nearly 10 feet of counter space and plenty of concealed cabinetry.
Created in collaboration with a cabinetmaker, the sleek, multifunctional wall system hides an abundance of storage, as well fold-out dining table and chairs.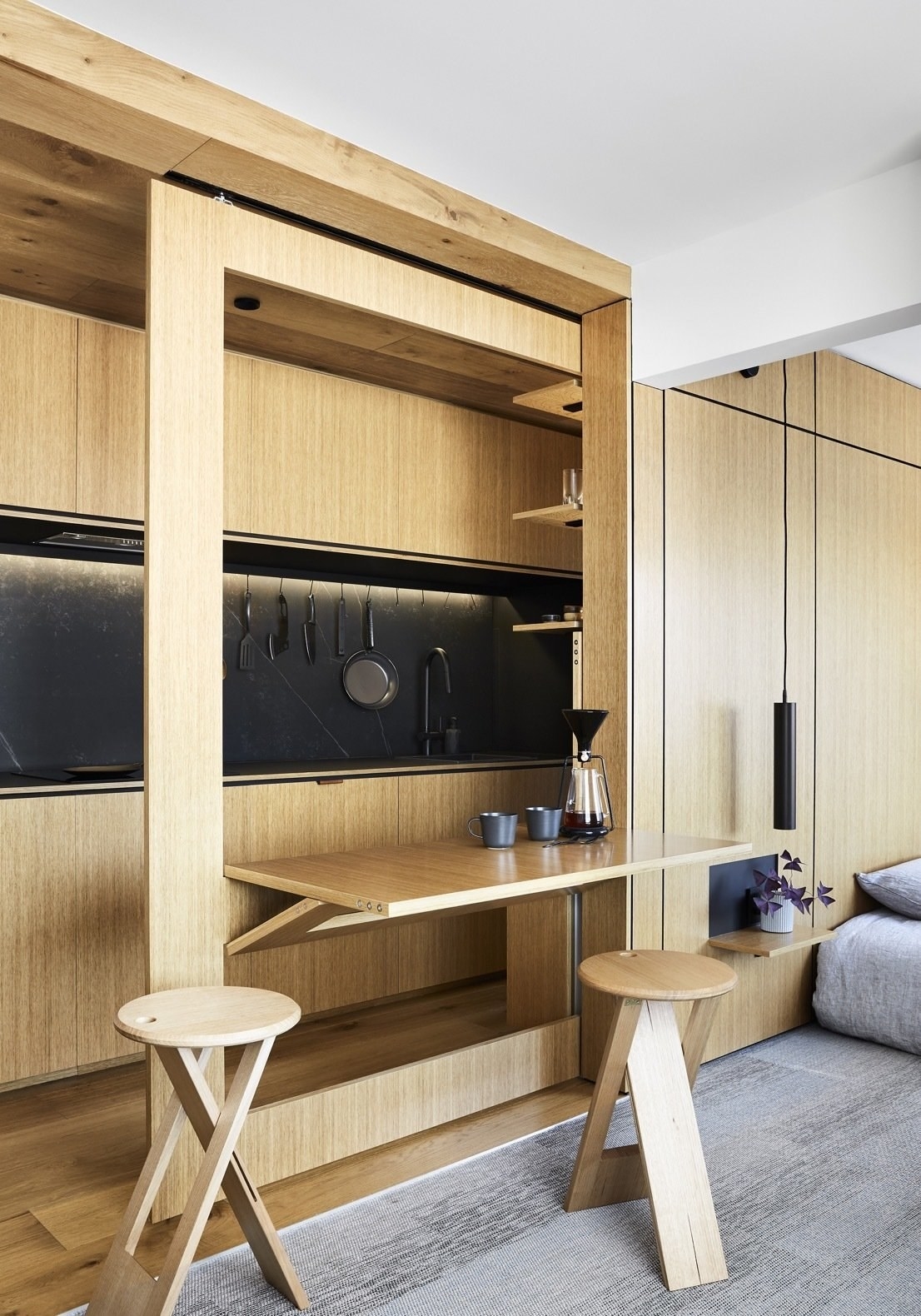 5.
A Brooklyn Loft Masters Storage With a Custom Cabinet Wall: The architects at SABO project have thoughtfully designed the handleless, white oak cabinets to have gaps and openings between them to serve both functional and decorative purposes.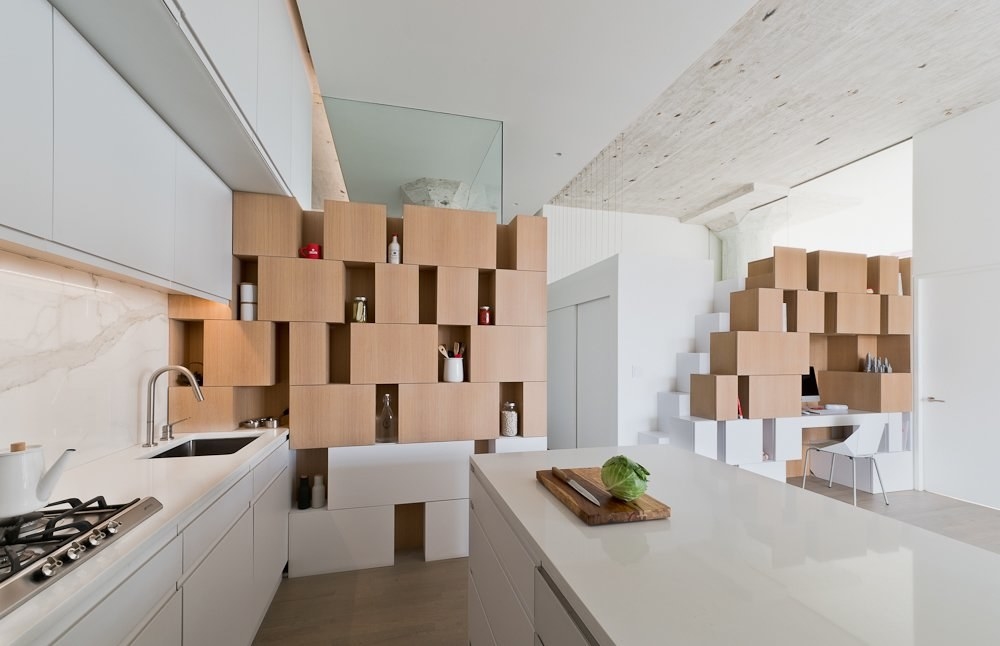 In the family room, the cabinets open up to create an office nook.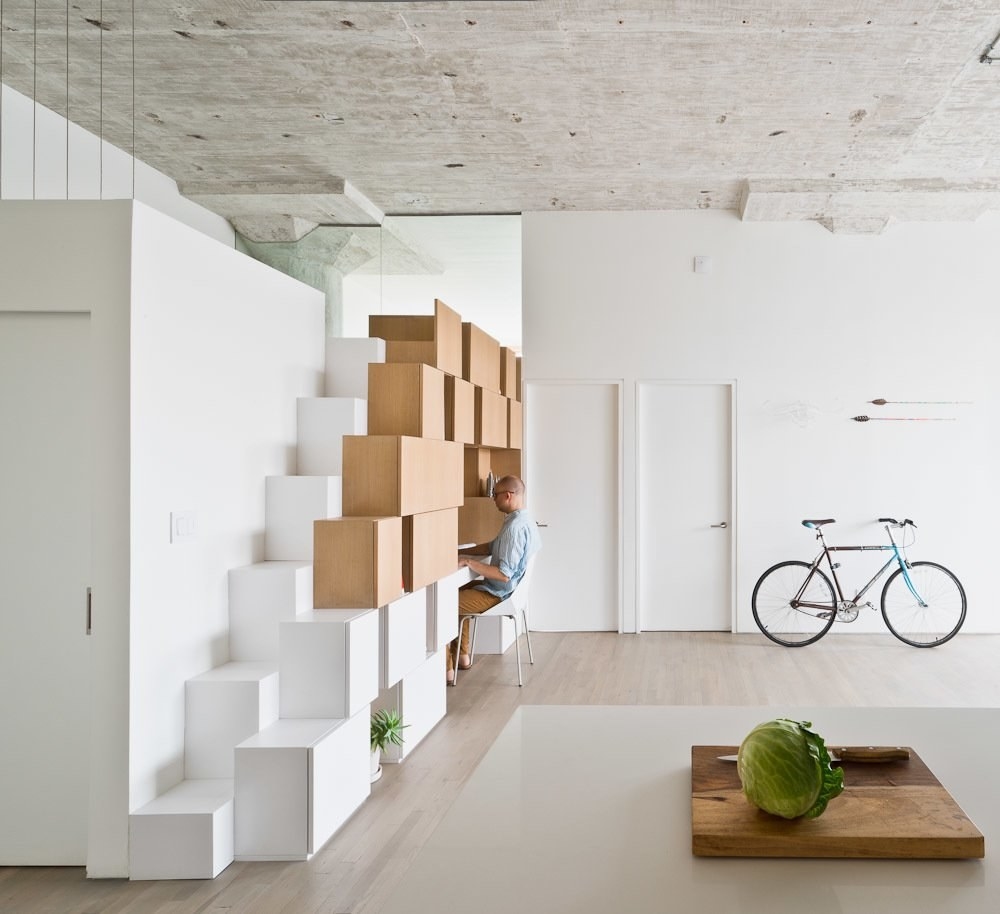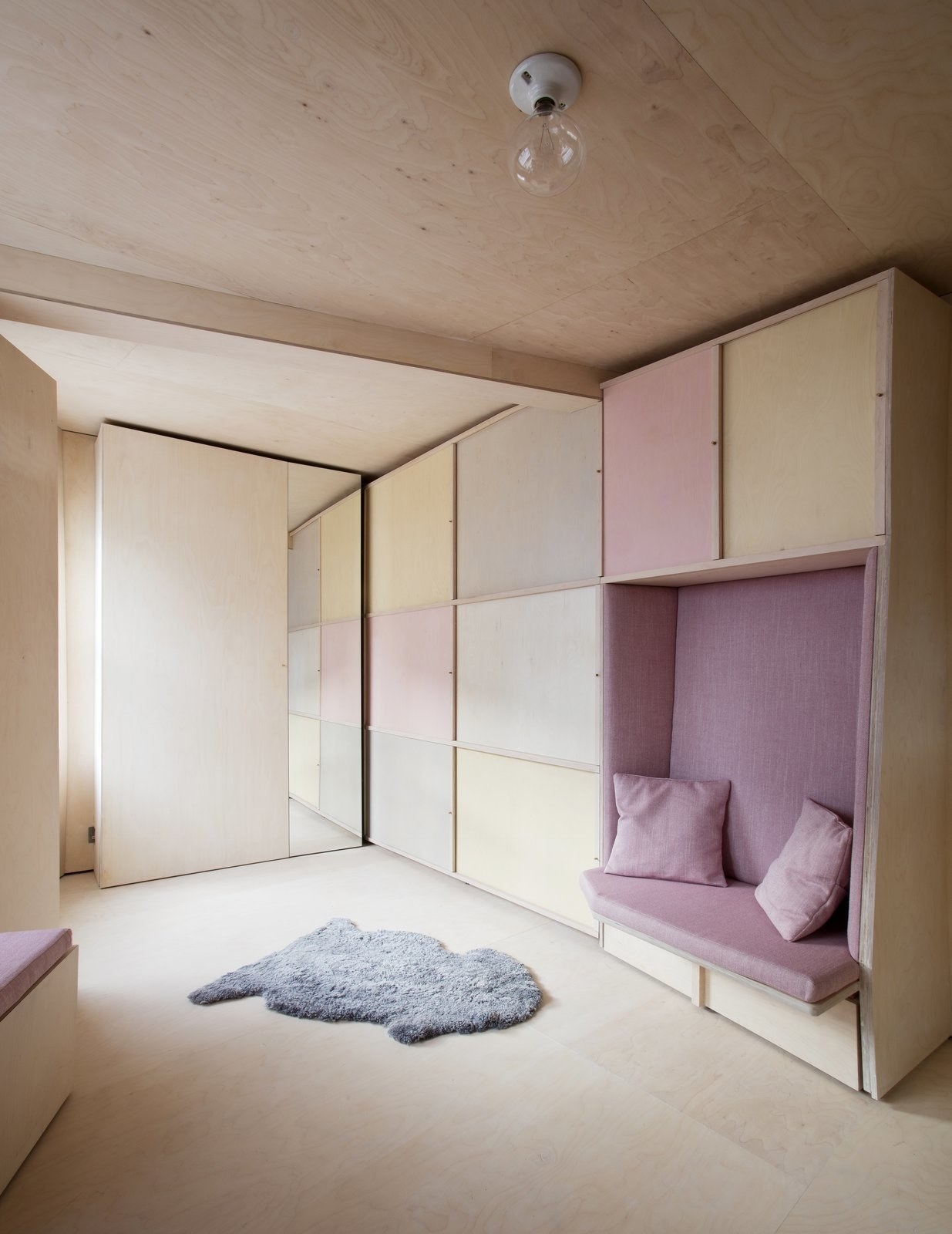 The floor plan for the micro-home is zoned according to the different furniture units, which contain a bed, workspace, kitchen, dining area, bathroom, and storage closet.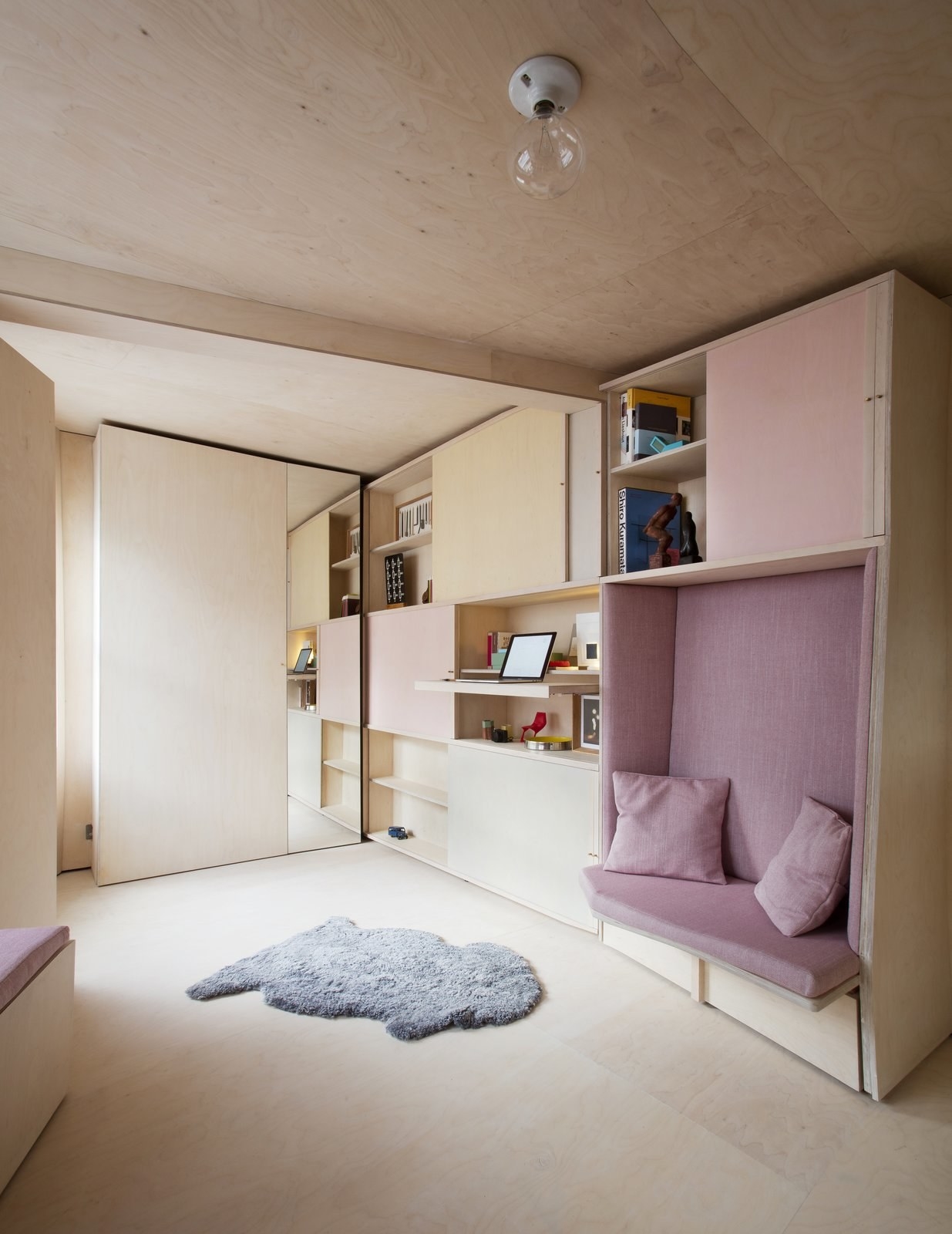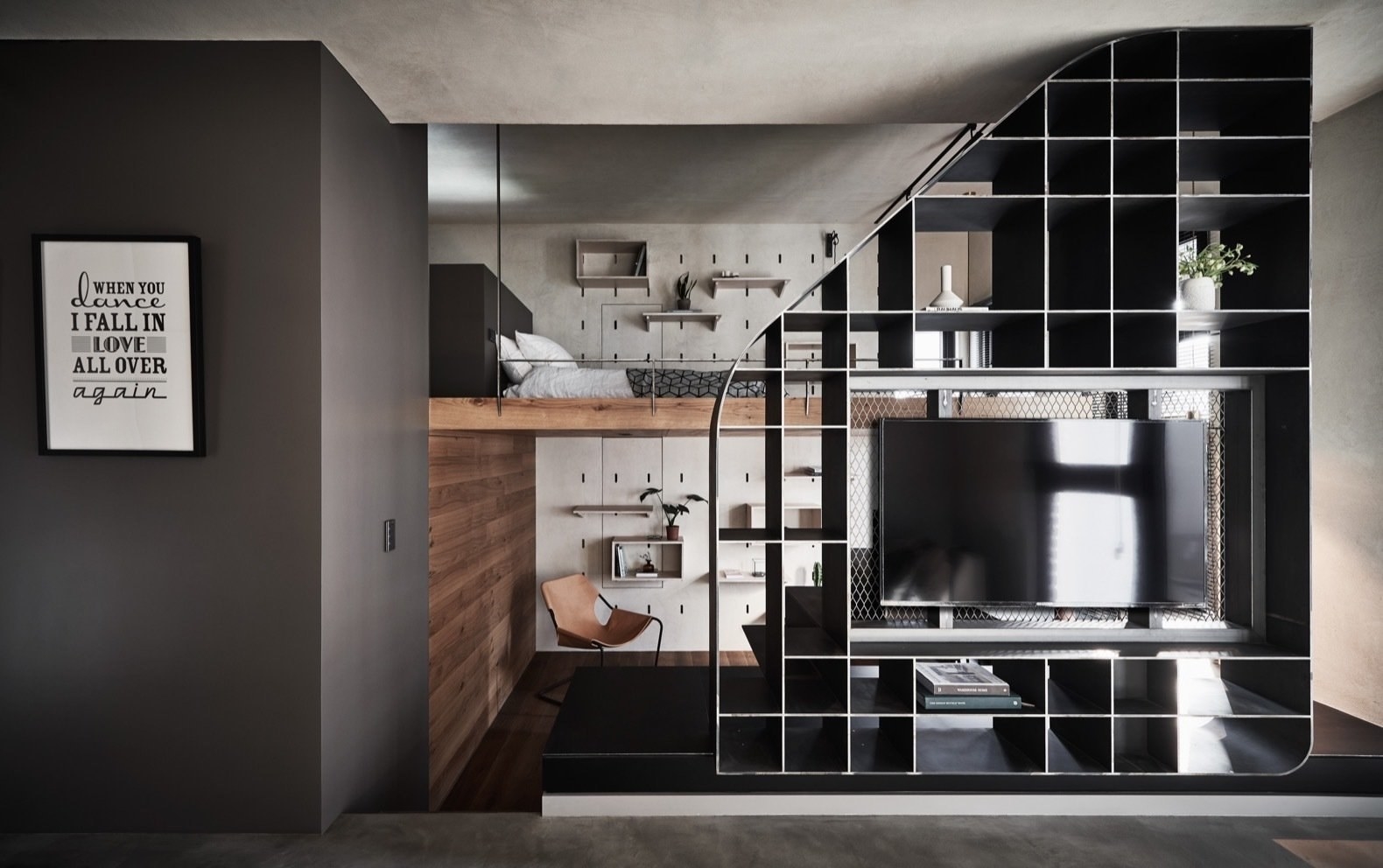 Officially known as Apartment X, the modern one-bedroom bachelor's pad was completed for an estimated $84,000 USD.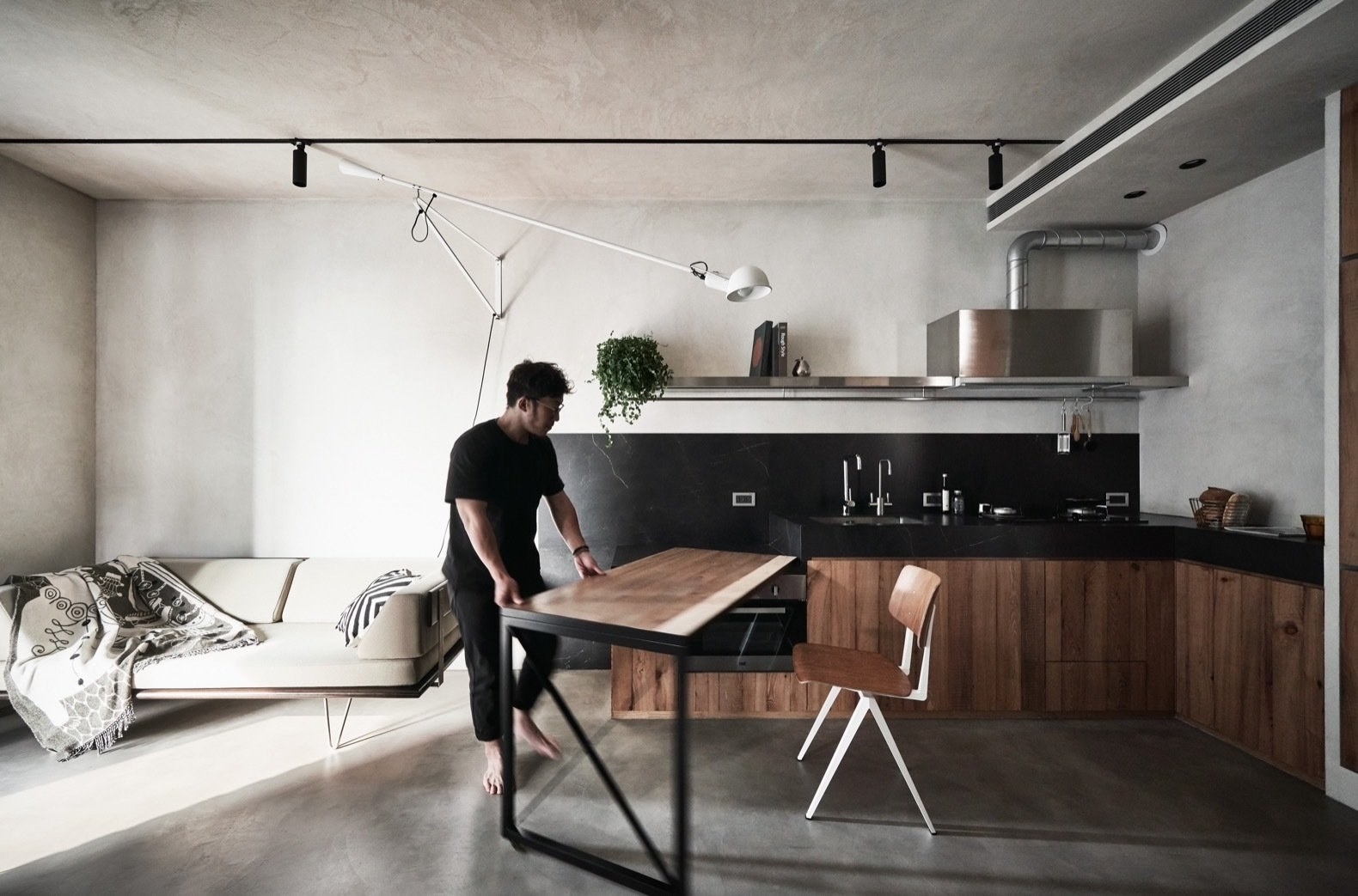 8.
A Small Studio Morphs Into a Two-Bedroom Apartment Within Seconds: Many of the essential elements required for modern living, such as desks and tables, are tucked into the large, moveable walls.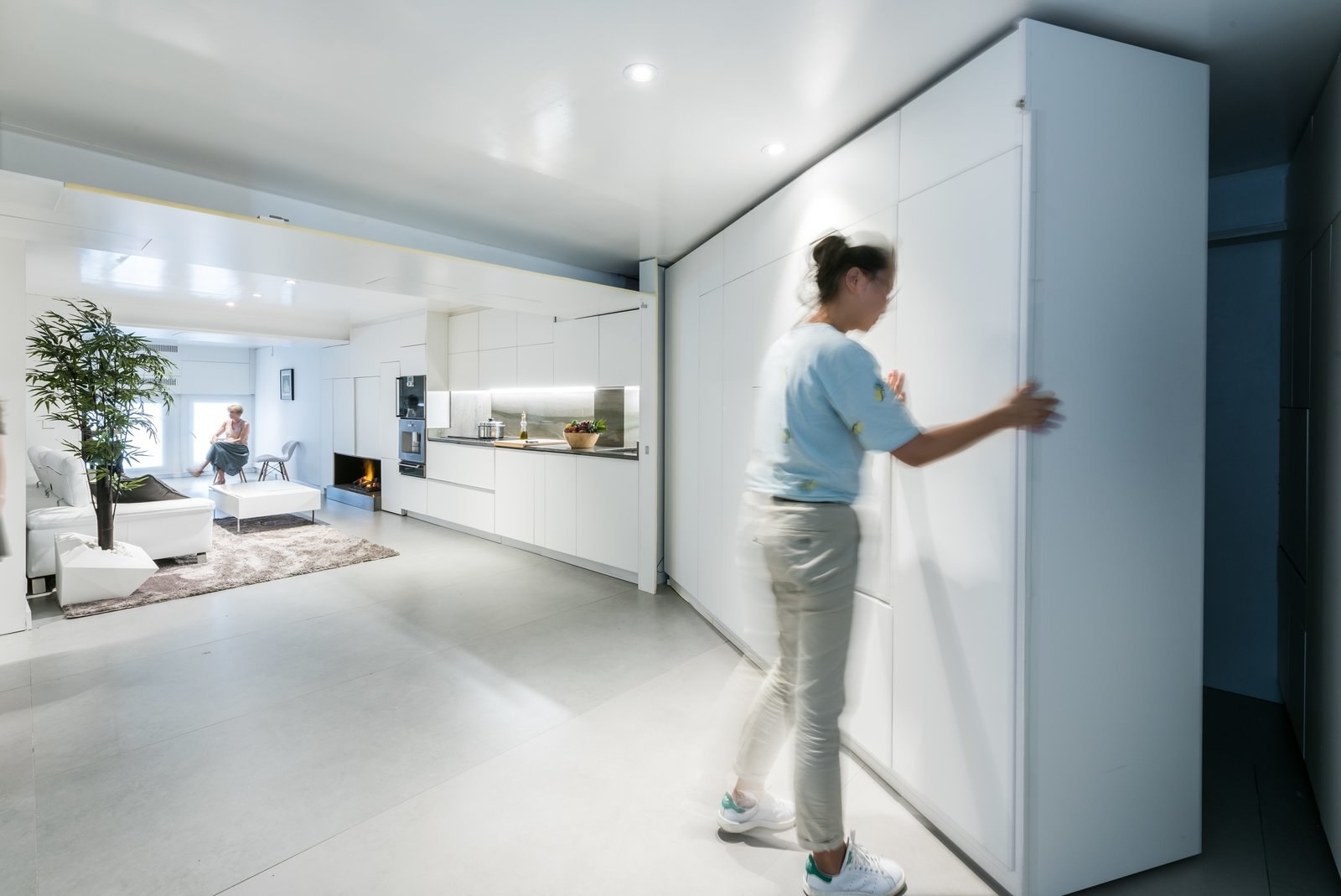 Because the mobile walls are set on small wheels, they can easily be moved to create the home's various spaces within seconds.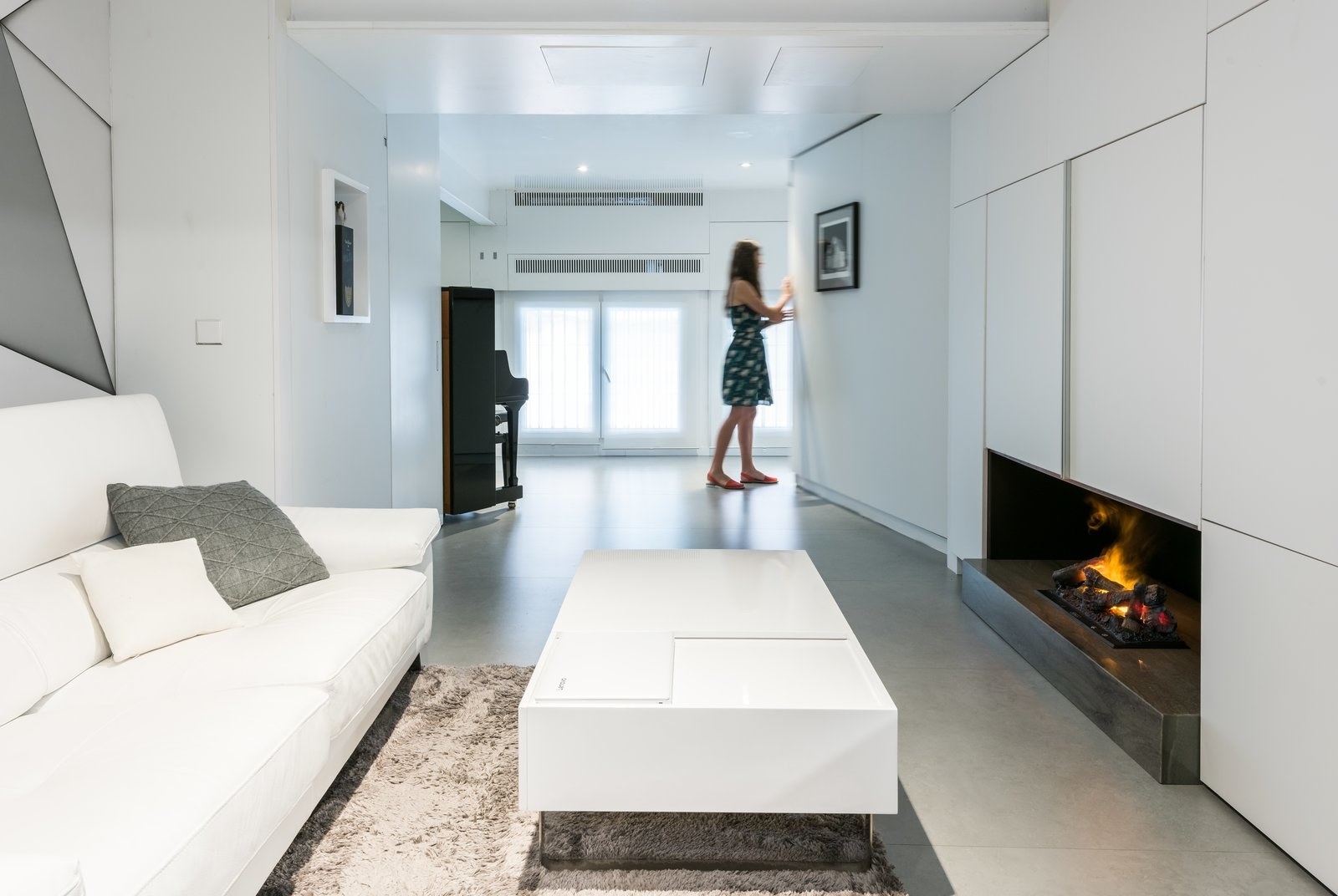 9.
Sliding Shelves Gives This Tiny Apartment Countless Configurations: Created from particleboard, the three deceptively simple shelves are the apartment's main structural elements. The units can be be easily repositioned to make way for various spaces, including a bedroom, kitchen, sitting area, and changing room.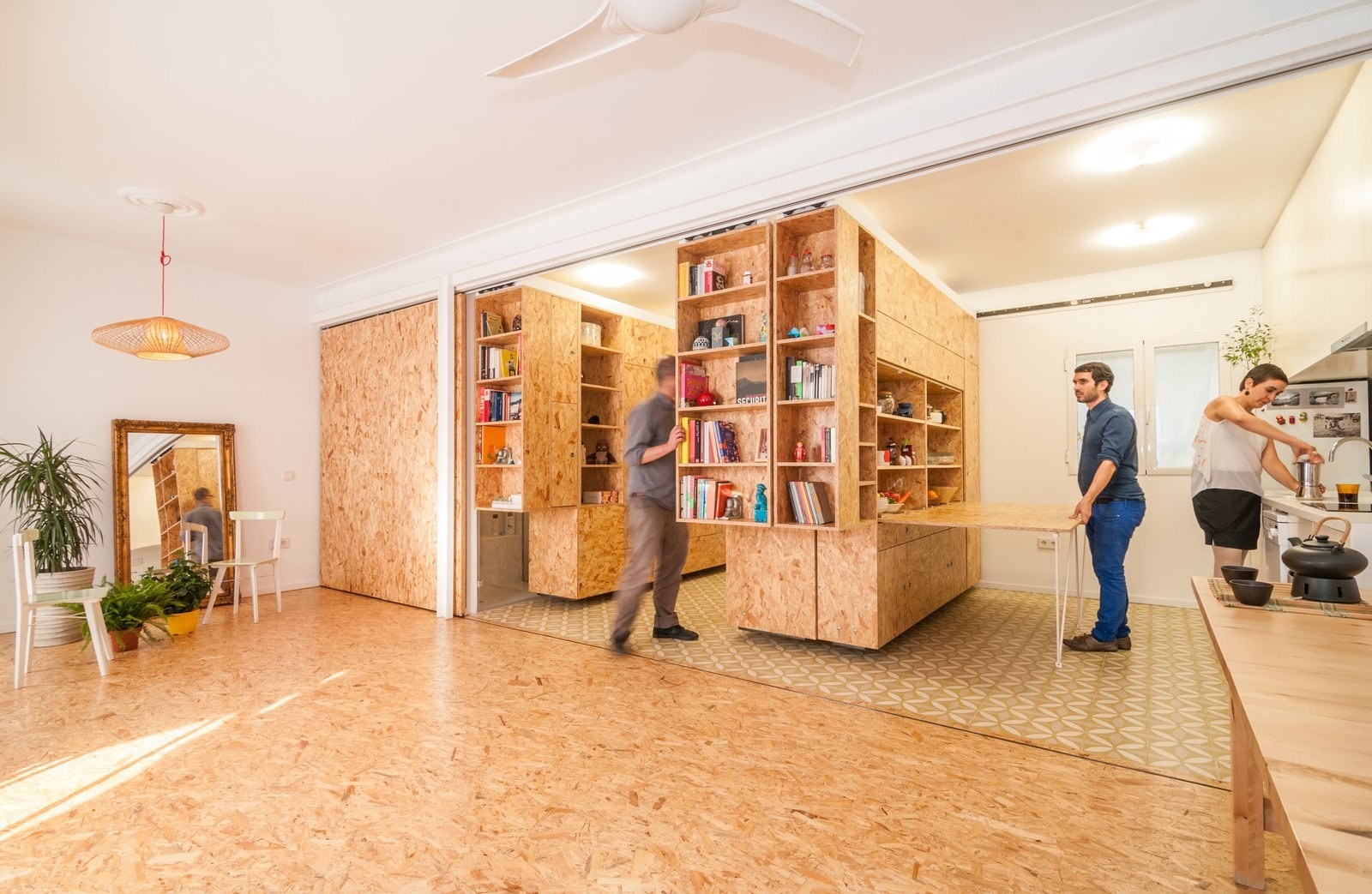 One of the units also features a horizontal Murphy bed, which not only makes an awesome space-saving solution but also a comfortable sleeping area.