Featuring everything from clever clutter-busting cabinets to shapeshifting abilities, and smart, space-saving solutions, these small yet highly functional apartments are guaranteed to inspire.
With a little creativity and ingenuity, you'd be surprised what can be packed into a tiny space.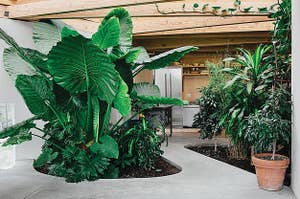 While some of us may struggle to keep even the tiniest of plants alive, there's no denying how much a plant or two (or 10!) can liven up almost any space.